Dragonflies
More photos of the Scarlet Dragonfly ….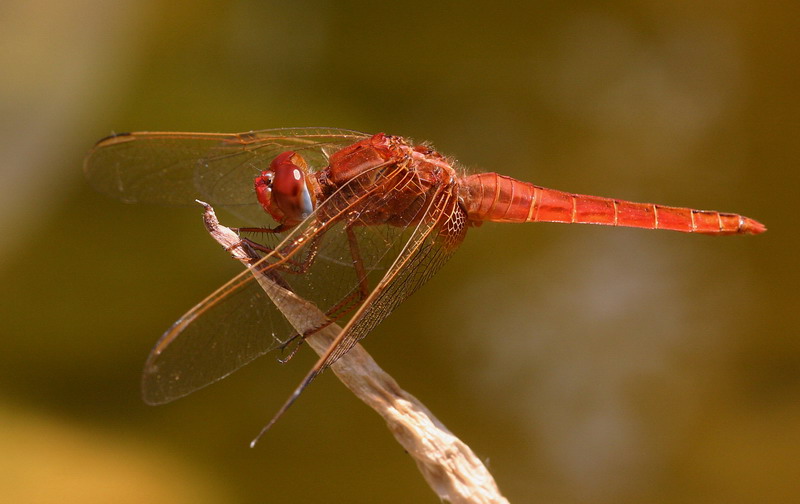 … enjoying a sunbath at the edge of the pond: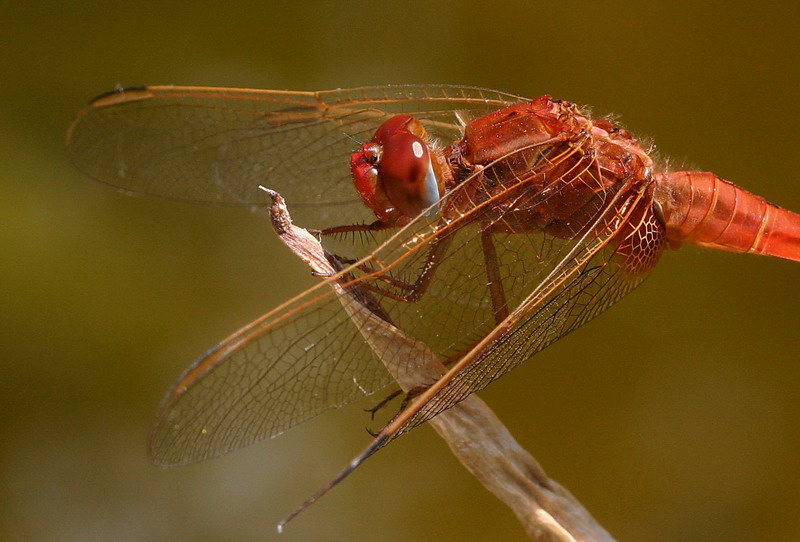 Close-up image: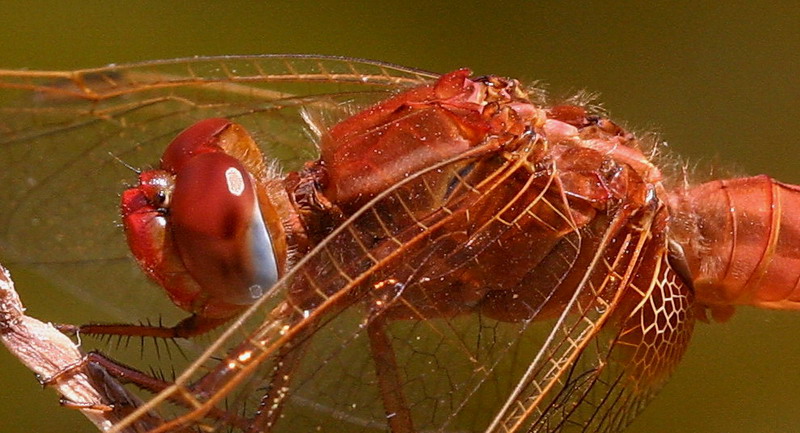 Scarlet Dragonfly flying over the pond:
And finally the male Dragonfly found the lady of his heart: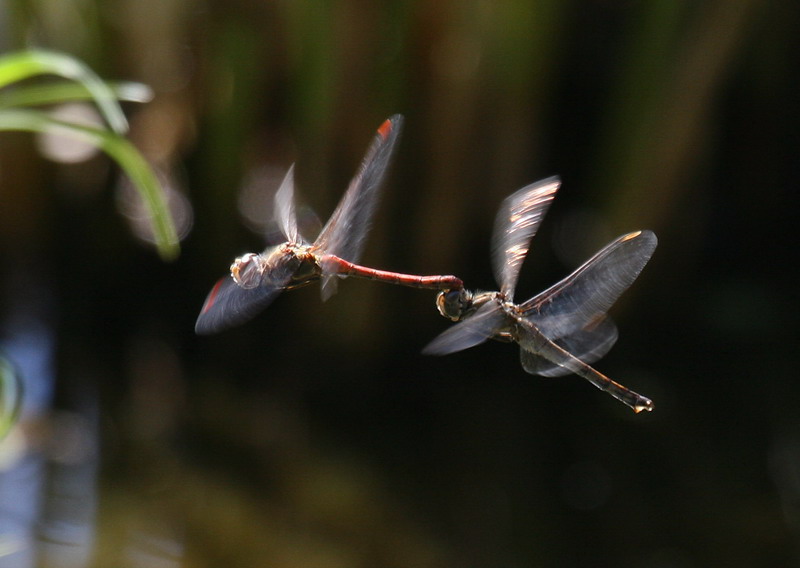 Marvelous is the scenery, when the Western Demoiselle (Calopteryx xanthostoma) arrives. Somehow you get the feeling as if a mini helicopter is flying over the pond: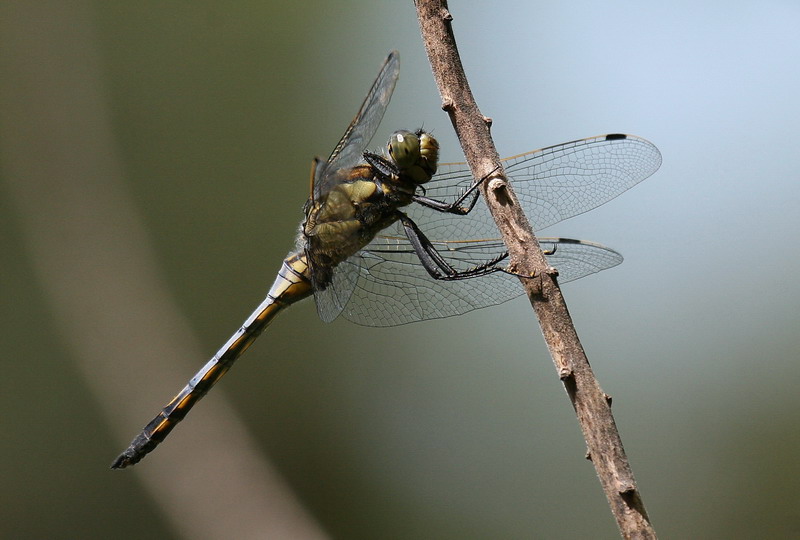 A female Western Demoiselle …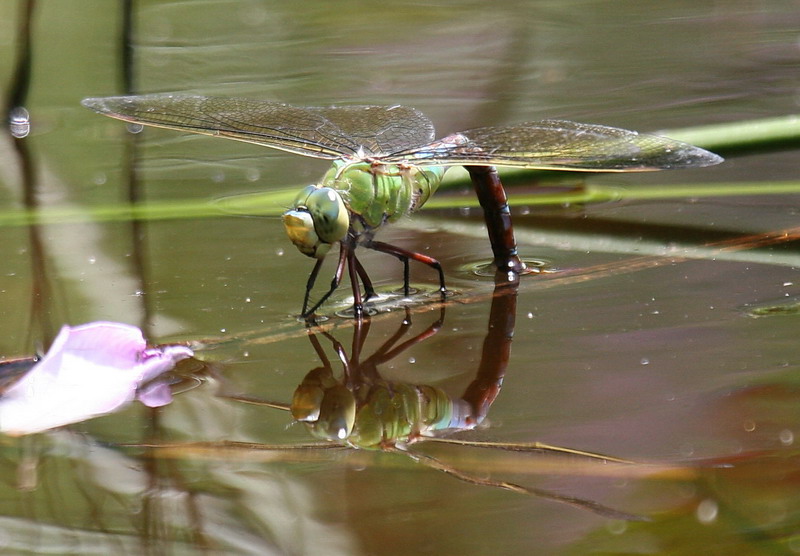 … at oviposition:
A Common Winter Damsel (Sympecma fusca) …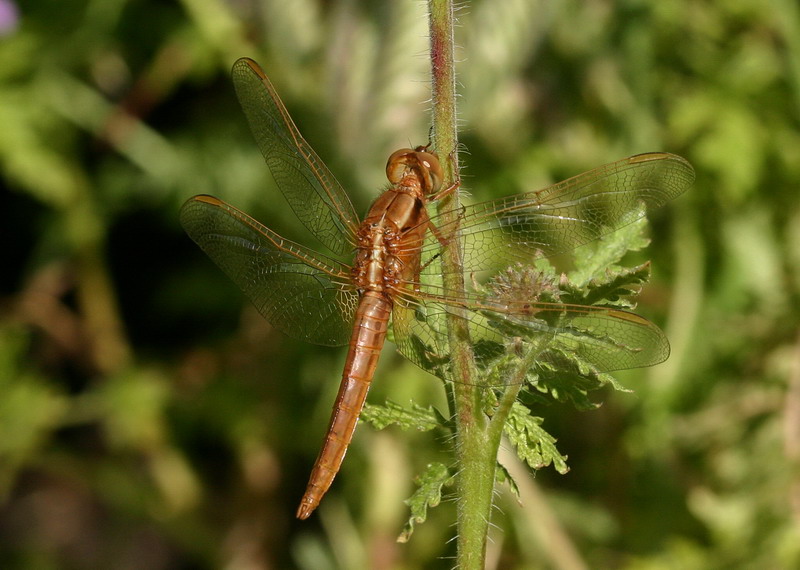 … taking sunbath: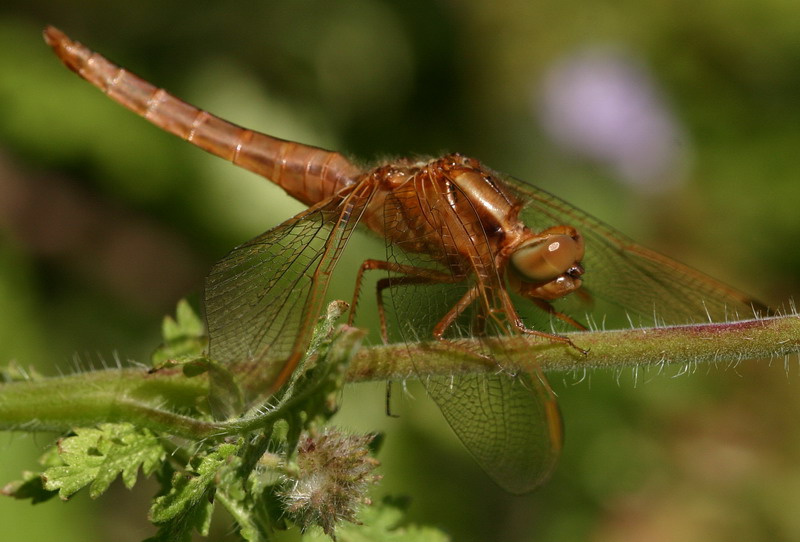 The imagos are living compared with all other dragonfly species …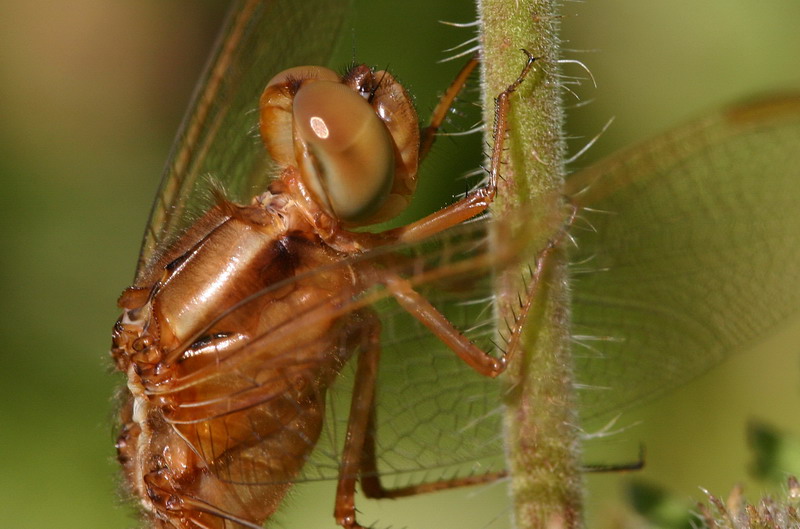 … longer as a flying insect than a larva: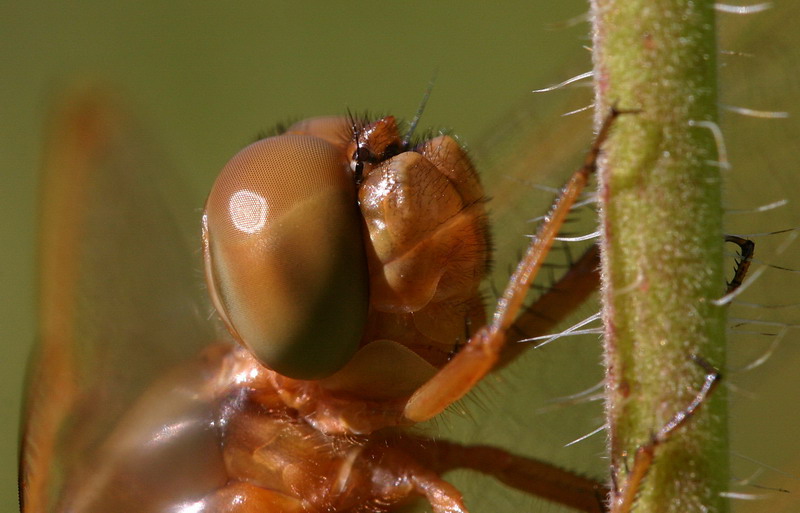 Thanks for posing so patiently!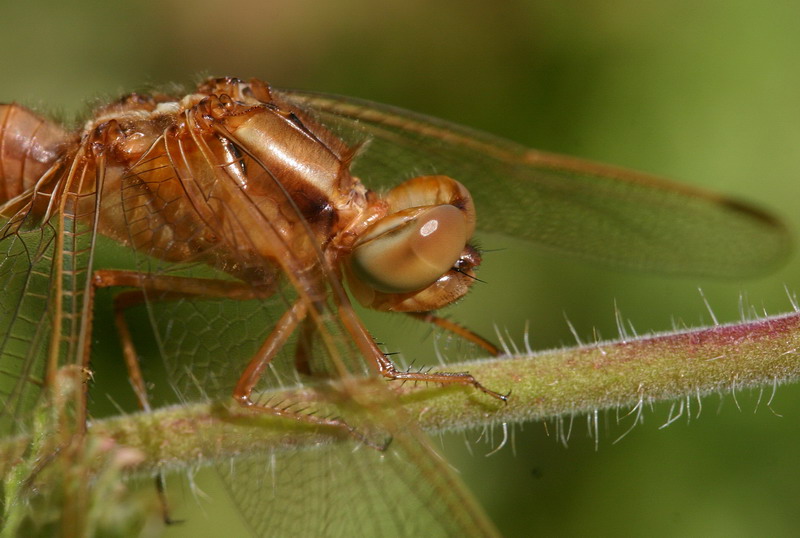 None of these beauties I could admire before the biotope was built in my garden. It is just terrific to watch, who is coming attracted by a little bit of water!
July 2009
Birgit
All photos
©
copyright by Birgit Kremer
webmaster Sabine Börsch
translation by Brit Haagna
Impressum