Bugs
Southern Green Stink Bugs…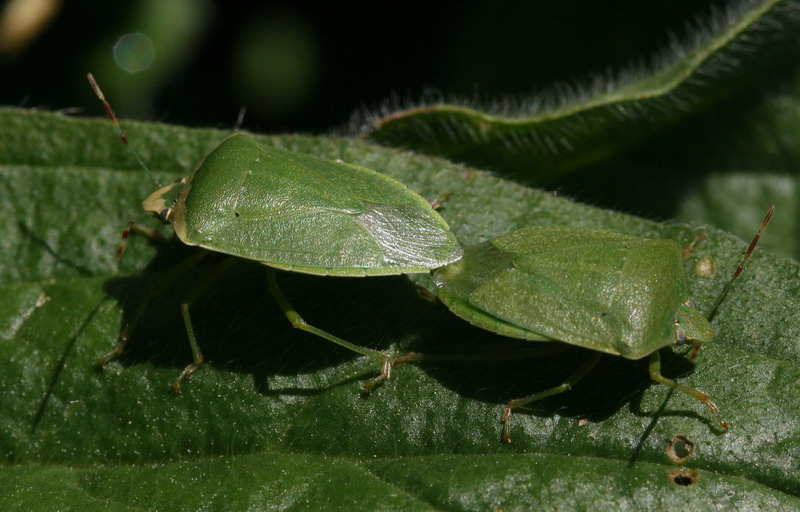 … mating: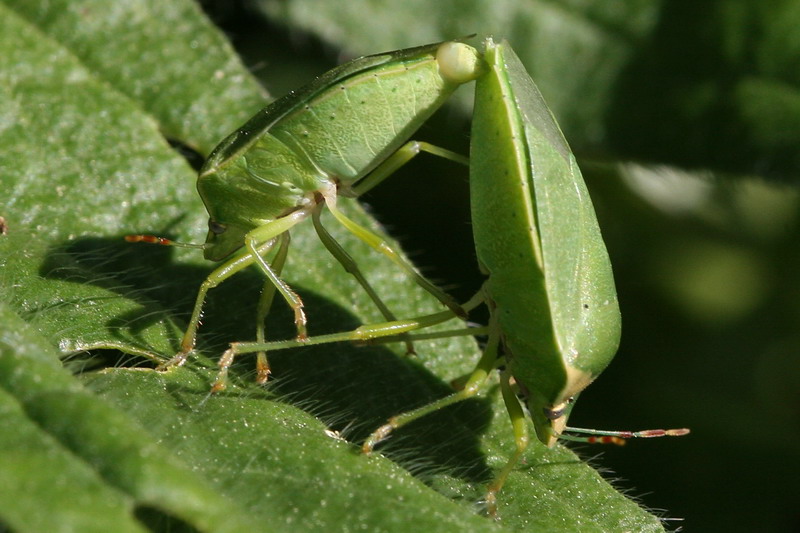 And here we have a Squash Bug (Coreus marginatus). About this one is written, that it smells like apples: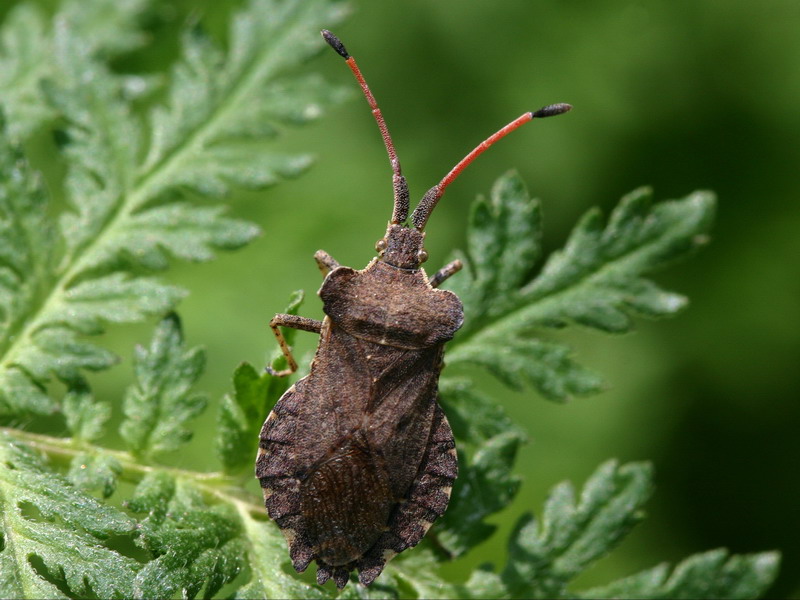 Stink Bug (Rhaphigaster nebulosa) must not be missing: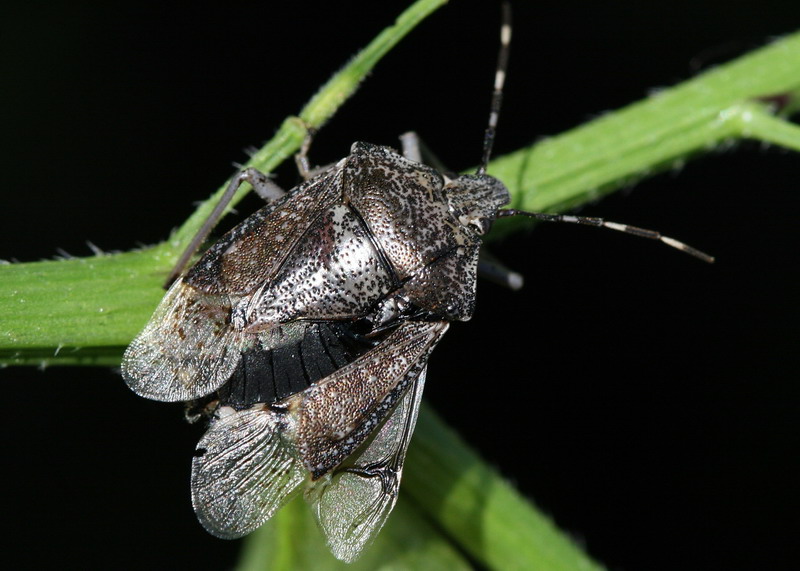 Lygaeus equestris (Lygaeus equestris) mating: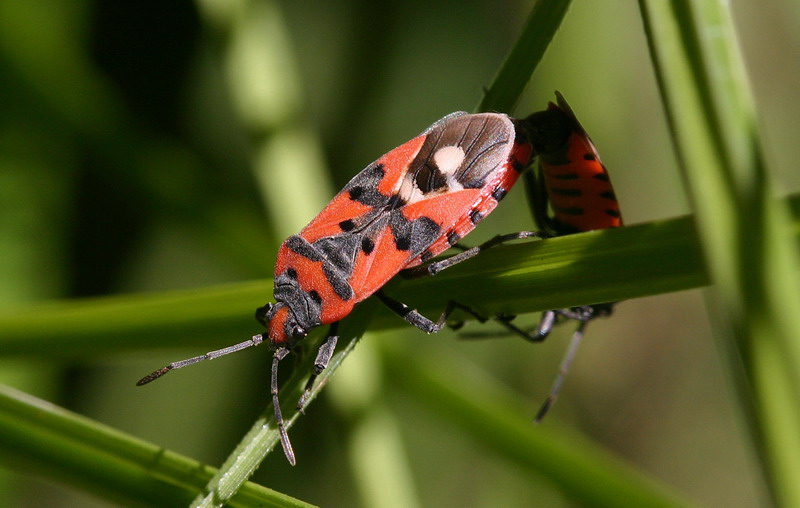 Also the Oxycarenus lavaterae is (Oxycarenus lavaterae) taking care for offspring: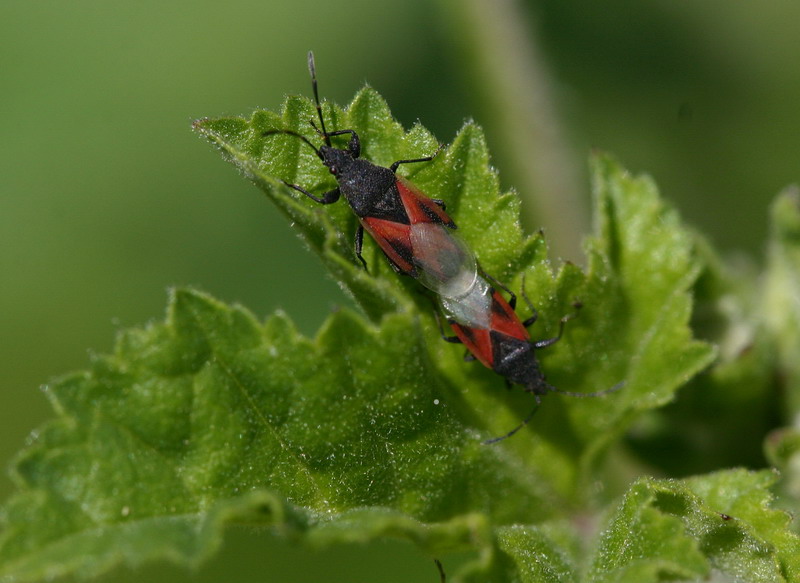 Striped Stink Bugs also (Graphosoma lineatum) don´t want to stay behind: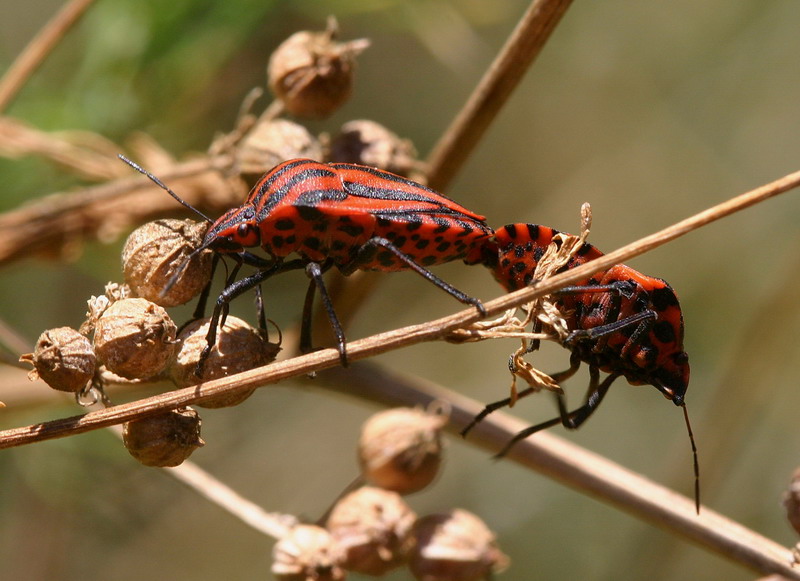 Bottom spotted …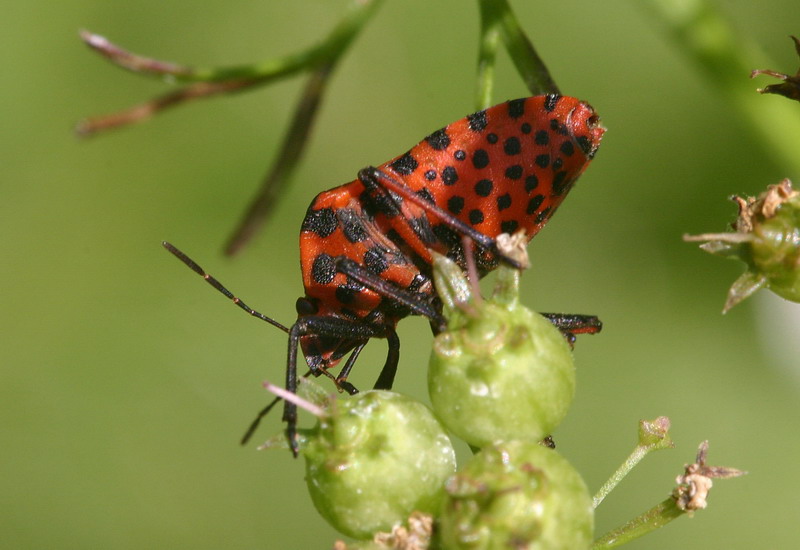 … upper side striped, looking just super, isn´t it?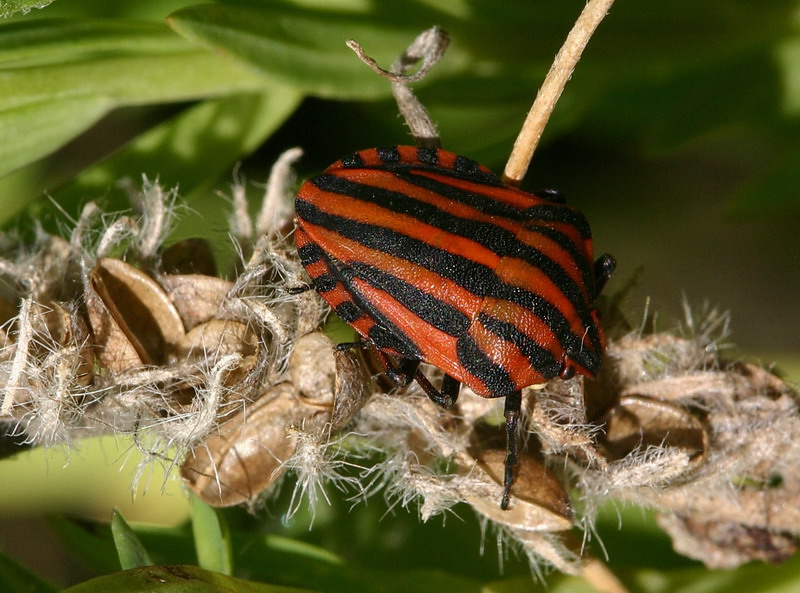 The world of insects is SO fascinating! Also the smallest observations are enough to get in deference to these animals!
July 2009
Birgit
All photos
©
copyright by Birgit Kremer
webmaster Sabine Börsch
translation by Brit Haagna
Impressum