| | | | |
| --- | --- | --- | --- |
| | El Rocio y Cañada de Rianzuela | | |
El Rocio and Cañada de Rianzuela

September 2010
Dear reader!


The big lagoon at the place of pilgrimage El Rocio at the door of the Doñana National Park was ...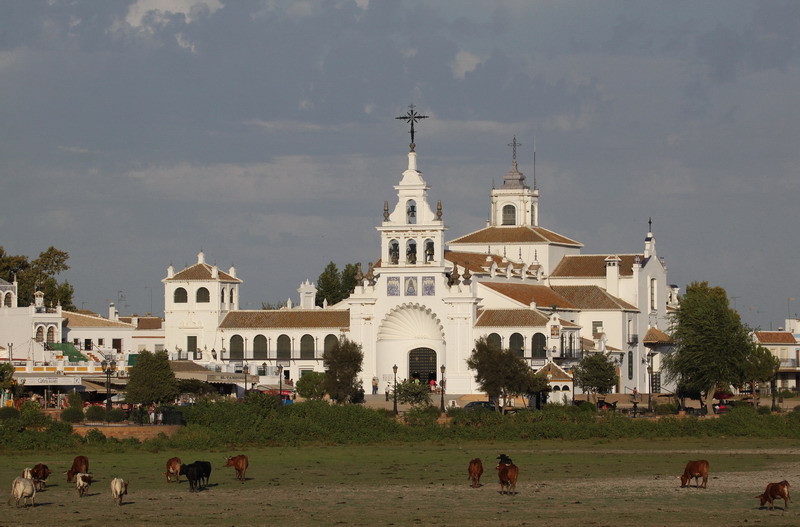 ... after the hot summer months completely dried out: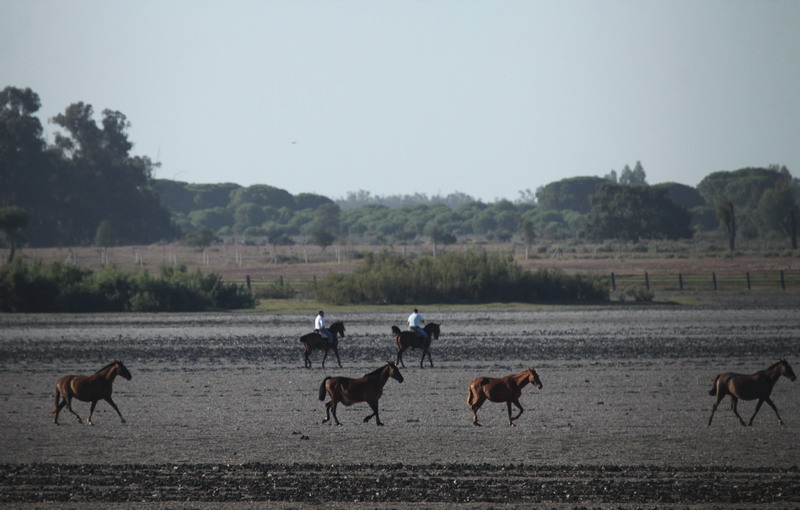 El Rocio with its sand roads got charm! The sand roads are watered not to be too dusty and about that the dogs were happy: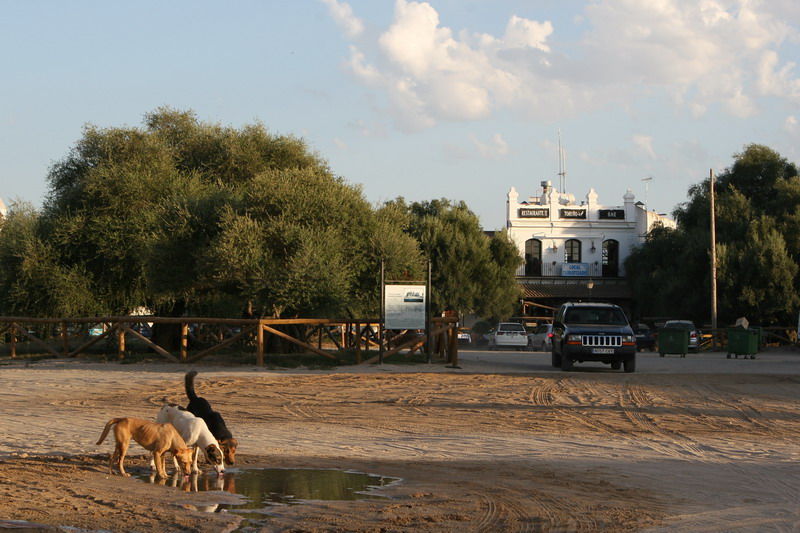 The planned jeep-tour through the National Park we did not make, because we were told on the telephone, that because of the enormous drought we would not see any birds. . This is exactly what happened to me several times in Doñana during different seasons of the year.
But we didn't get discouraged and went on our own to look for birds in the surrounding of Doñana and ...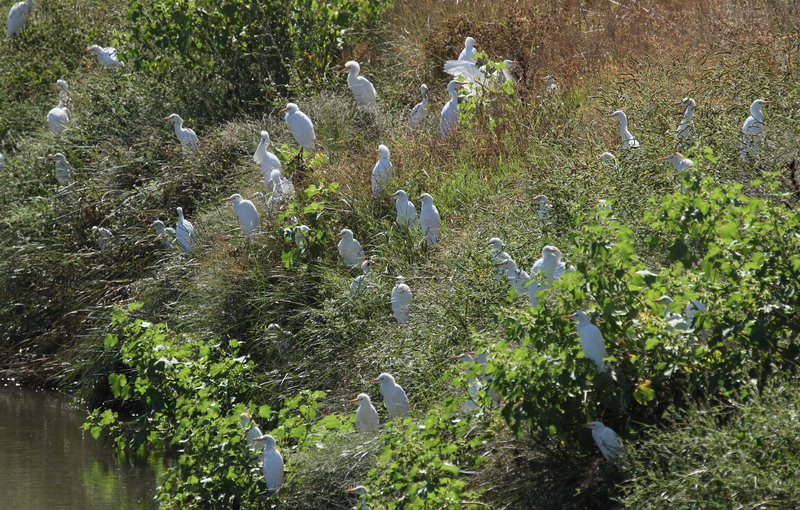 ... we did find them!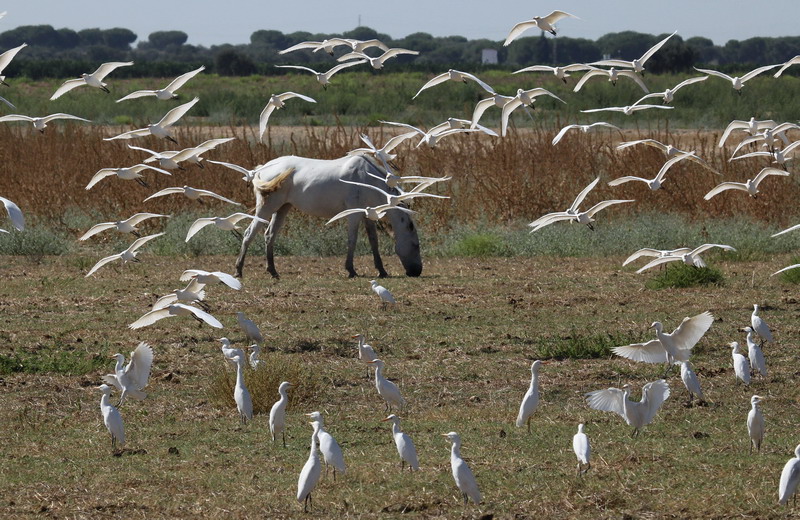 Idyll on the way to Cañada de Rianzuela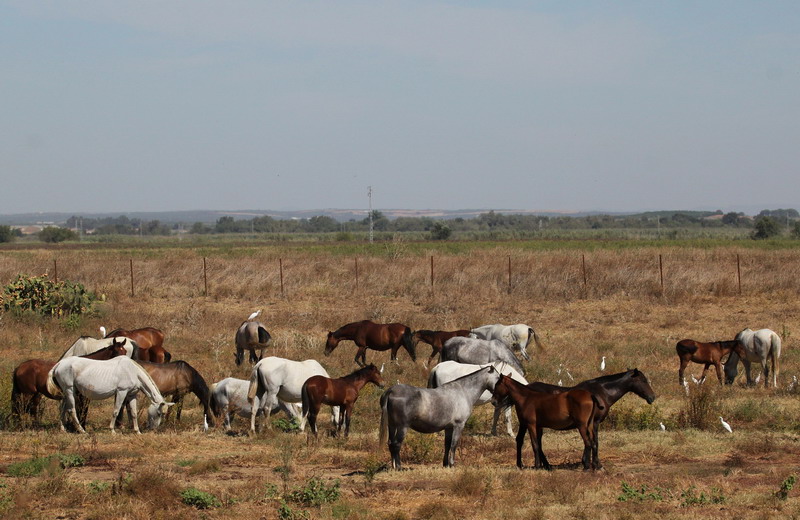 The Cañada de Rianzuela at the Dehesa de Abajo I knew from my last visit in April and had very best memories to this lagoon. But our expectations had been greatly exceeded. This big lagoon appeared like a waterhole in Africa :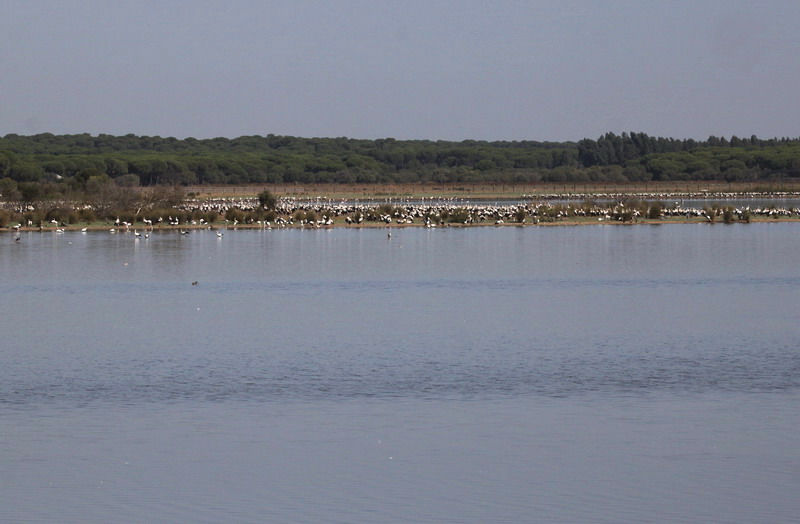 Hard to estimate how many white storks were standing there. Between two to three thousands for sure! This sight makes the heart of each stork friend leap for joy!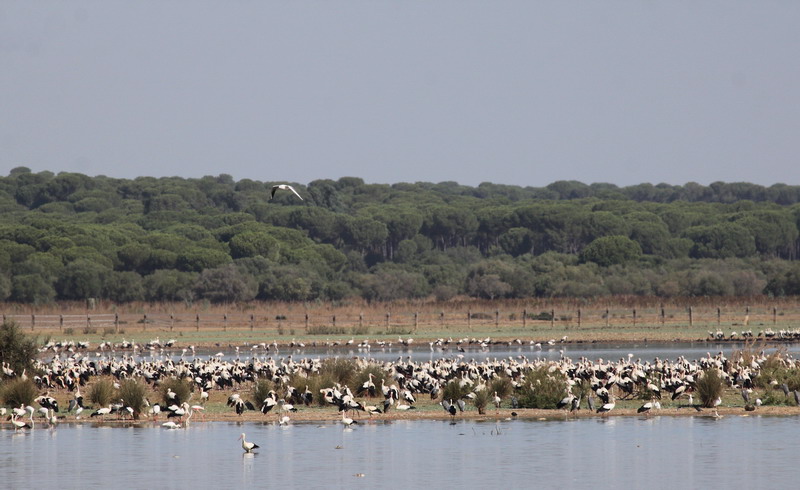 The lagoon also was populated by an unbelievable number of little egrets, night herons, grey- and squacco herons. As well as flamingos and glossy ibis. An idyll that pictures of what I will memorize.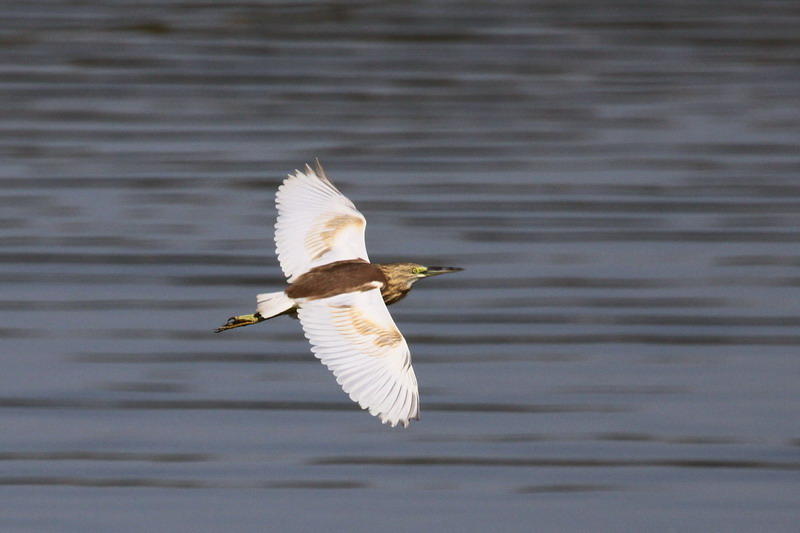 The distance to this number of birds was very far and we did in no way want to disturb them. Despite the footpath via the Dehesa would have brought us much closer to this birds paradise we stayed at the small hardly used country road, enjoyed the atmosphere and watched the young whiskered tern ...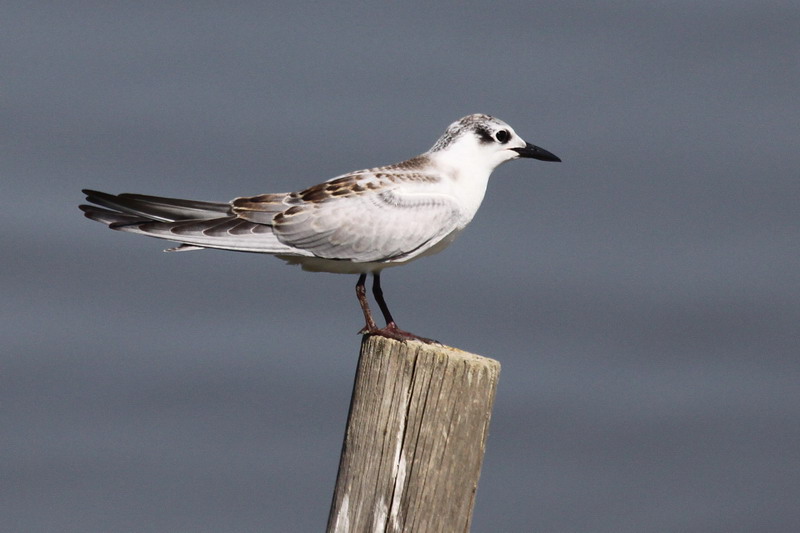 ... catching fish: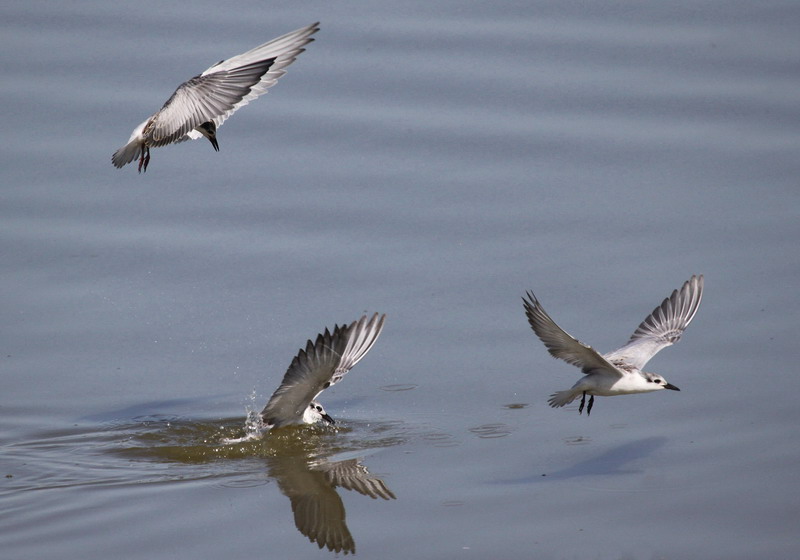 On the water surface several small dead fishes were swimming which were aimed ...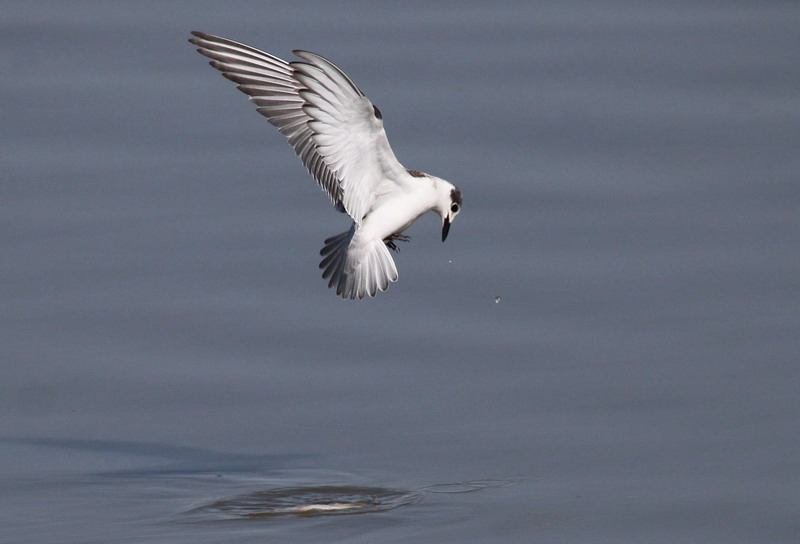 ... and with the utmost skillfulness ...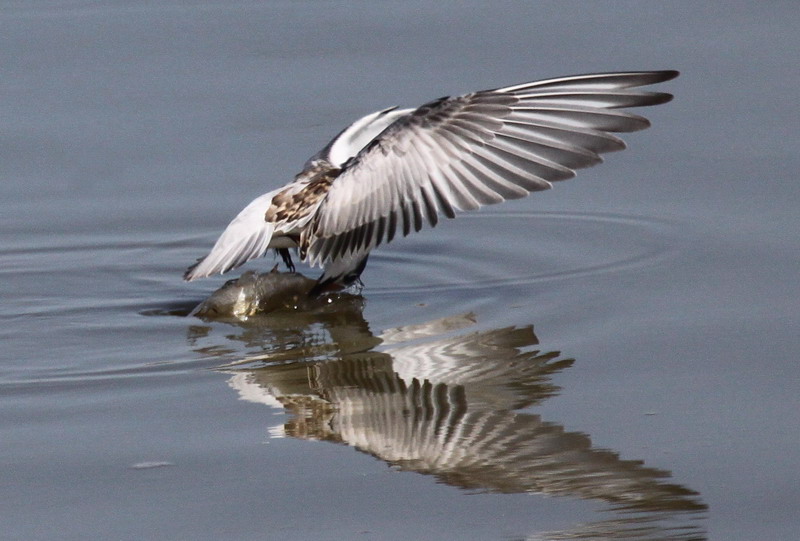 ... caught: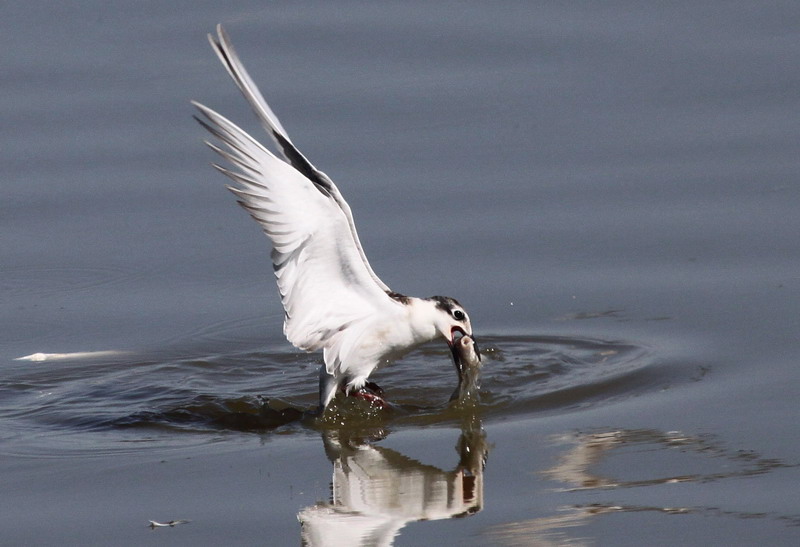 "Well, come on! I get you in a moment!"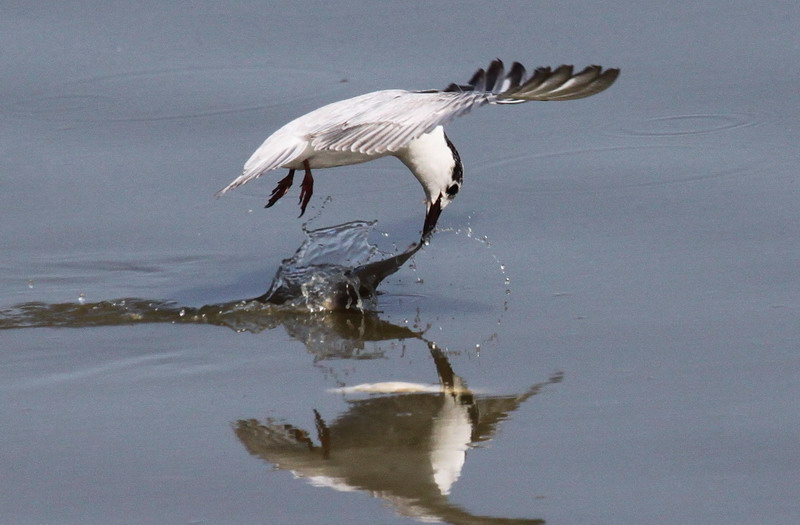 "But what is that? My fish does not move! This doesn't suit me at all!"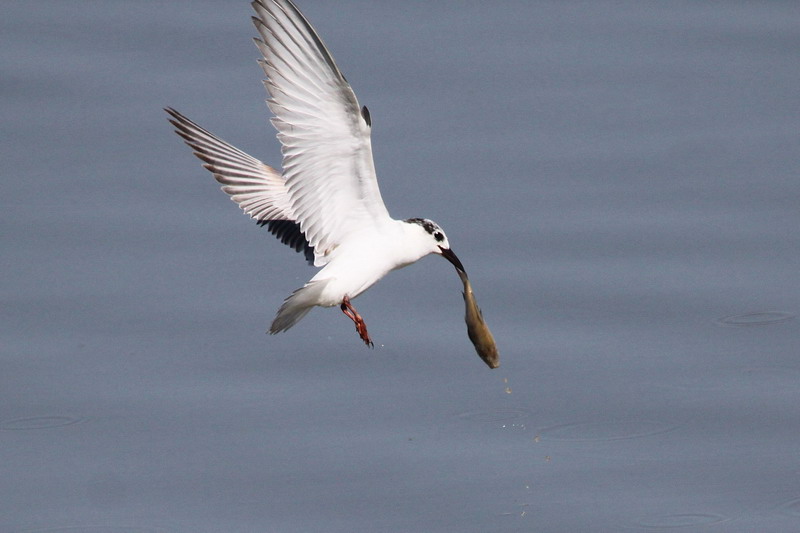 "I am not a scavenger! That's why I drop this dead fish immediately!"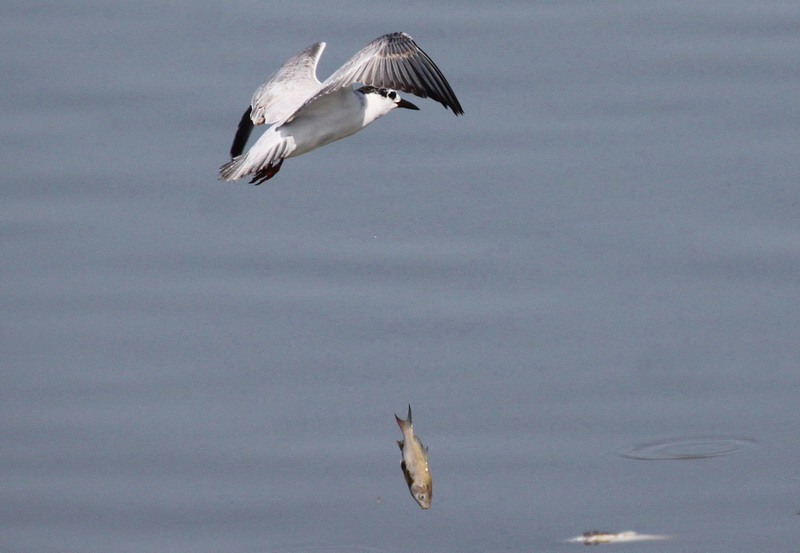 Time and again we observed that none of the whiskered terns had eaten such a small dead fish in contrary the also present mire crows did.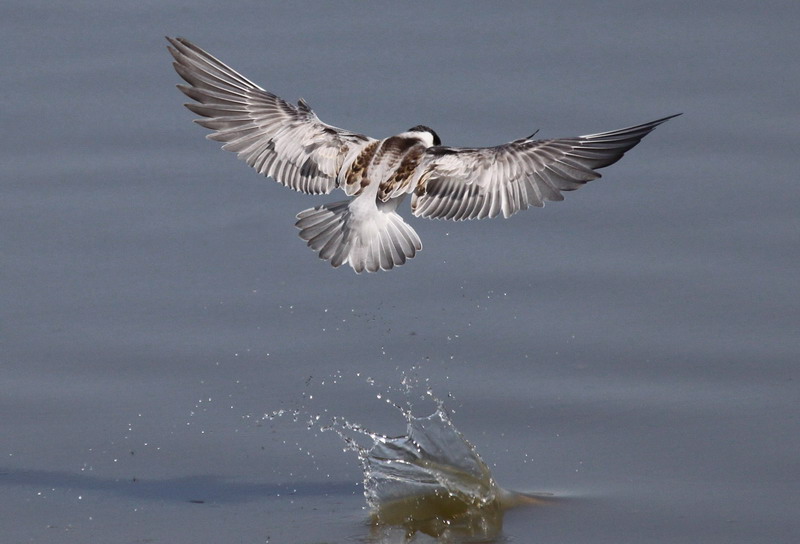 Suddenly a yellow-crowned bishop passed us in flight. They are just cute, because their flight reminds of a children's toy which you wound up and after shortest time the battery is empty. Unfortunately he took place far away from us beside a dragonfly: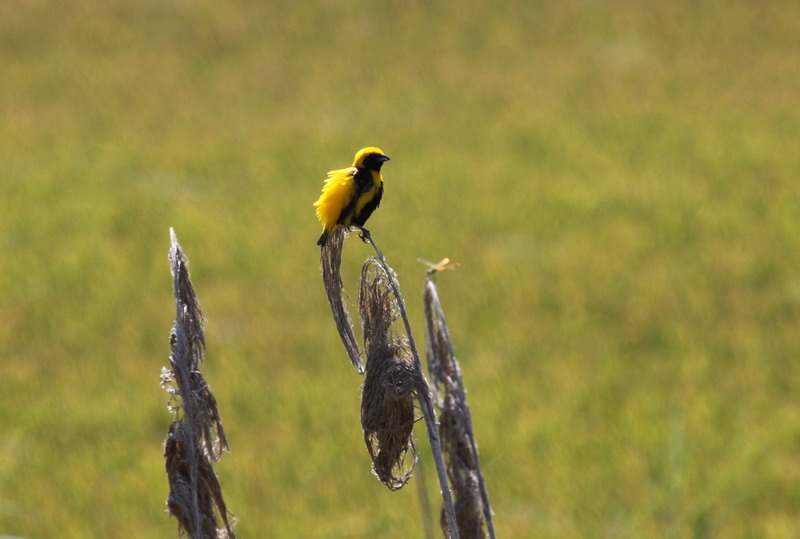 The dragonfly I was able to photograph from near, the yellow-crowned bishop unfortunately not!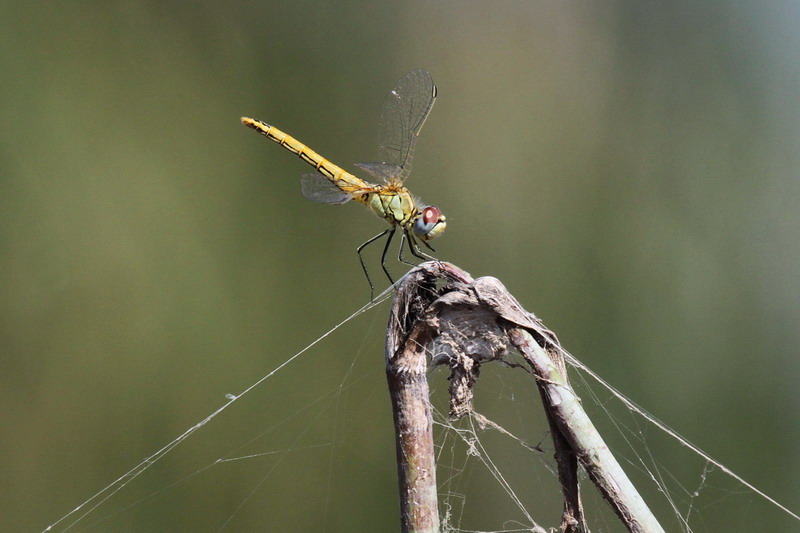 Best regards
Birgit Kremer