Migrants at a beach at Marbella

April 19 2013
Dear reader!
There is not much to be recognized from the tides in the Mediterranean, but the gravity of the moon is enough to expose at low tide these rocks, which …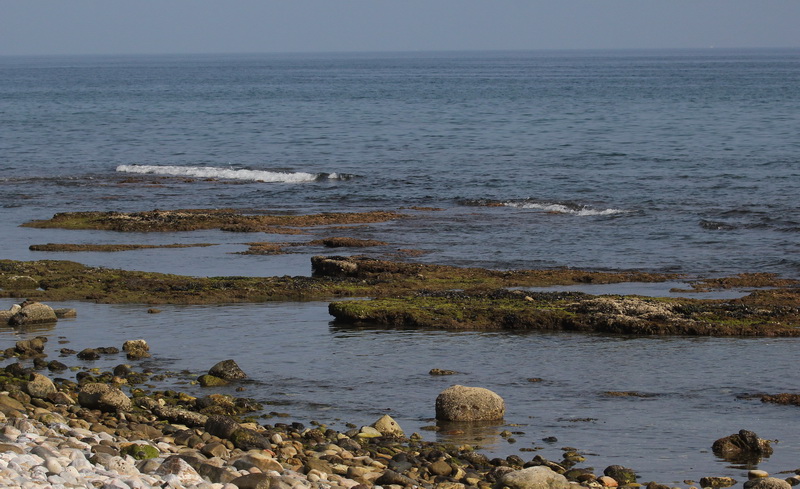 … at this time of the year provide a resting place for some migrants. There the Turnstones have free choice …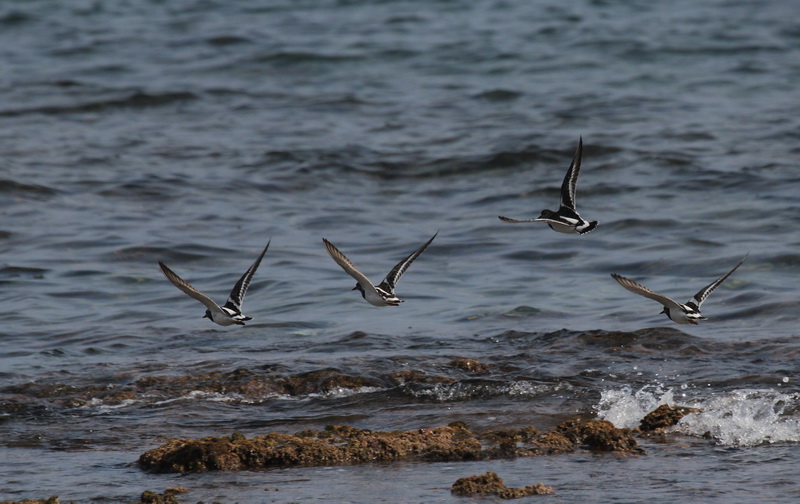 … and can fly from rock to rock!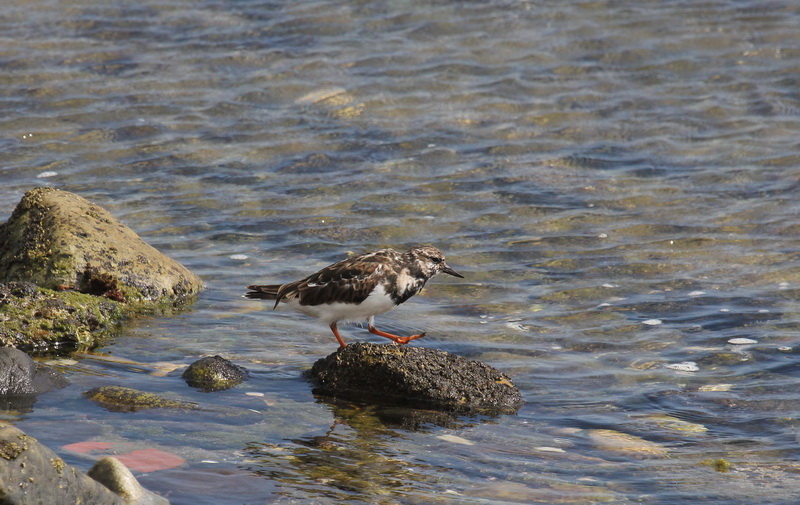 Some are already wearing their beautiful wedding plumage, which enthralled me totally!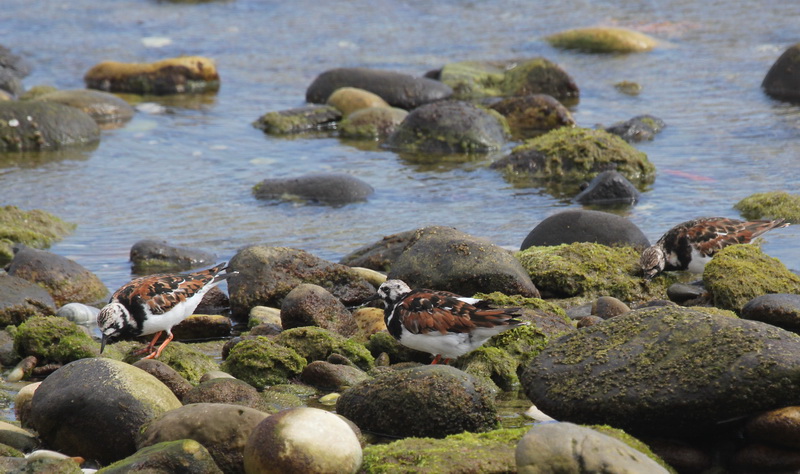 Also Sanderlings and Little Stints happily accept this small resting area!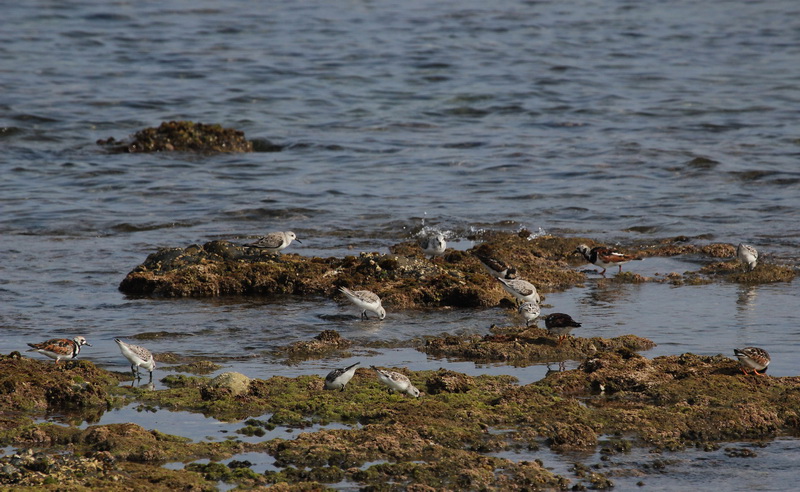 The lively Little Stints decided first …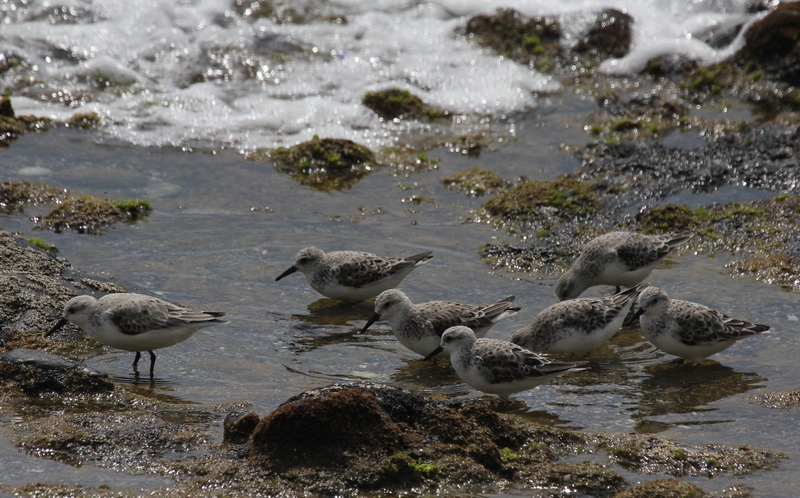 … to take an extensive bath: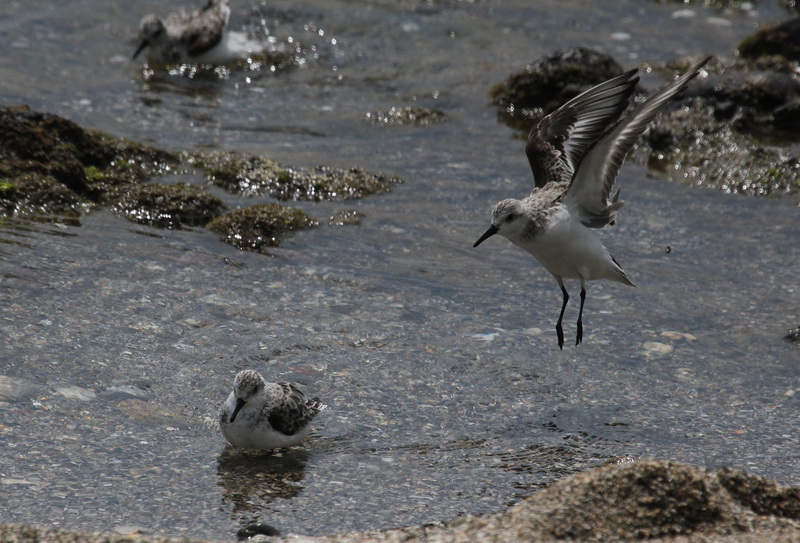 Again diving in, that everything is really nicely clean and …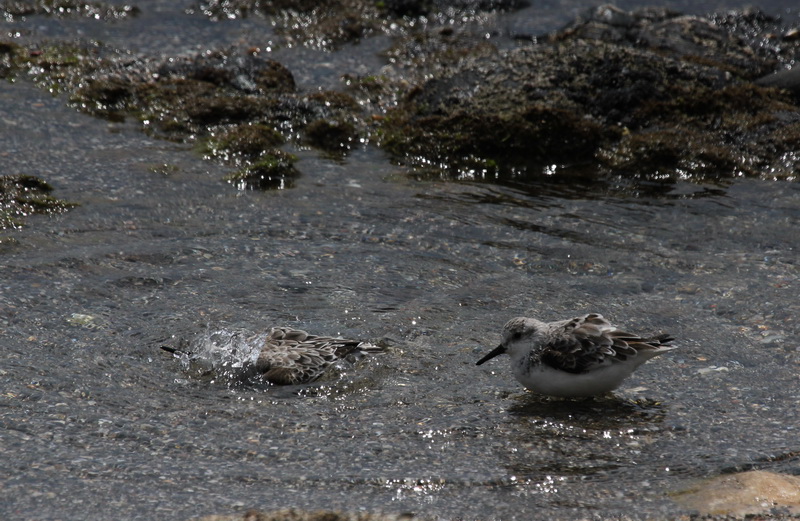 … than shake the plumage well: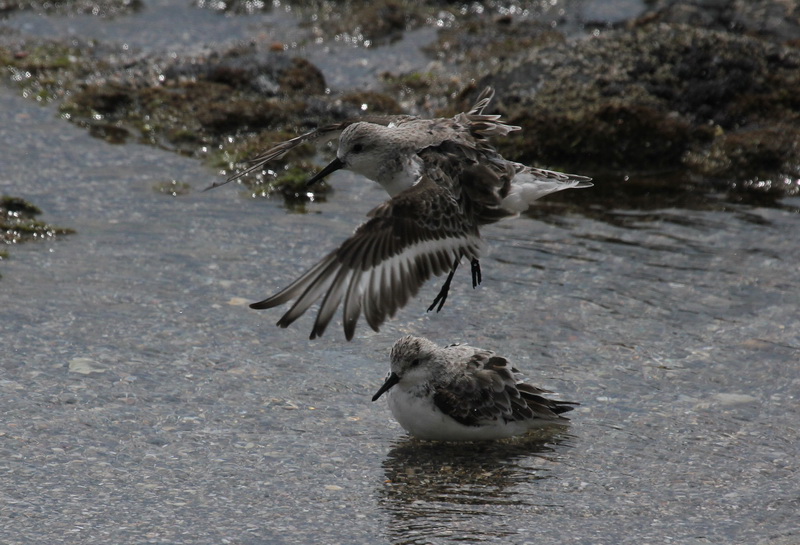 Sparkling clean this small group takes a little break well camouflaged in the sand: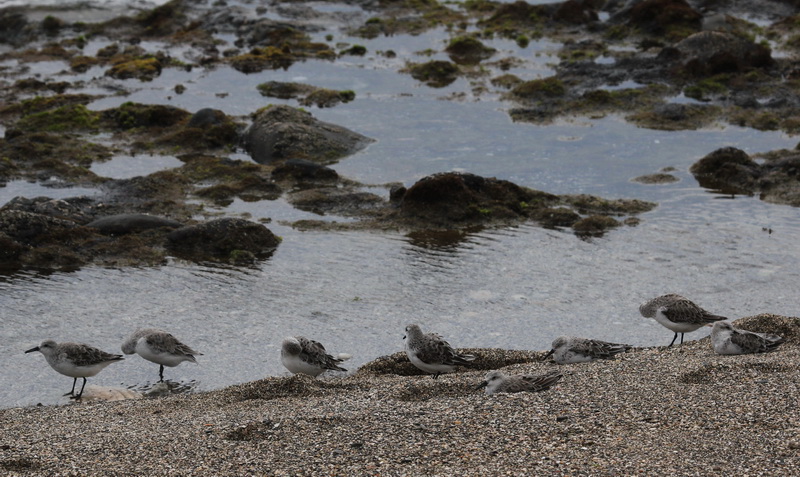 Well, whom we do have here? A Mallard couple enjoys a holiday at the Mediterranean!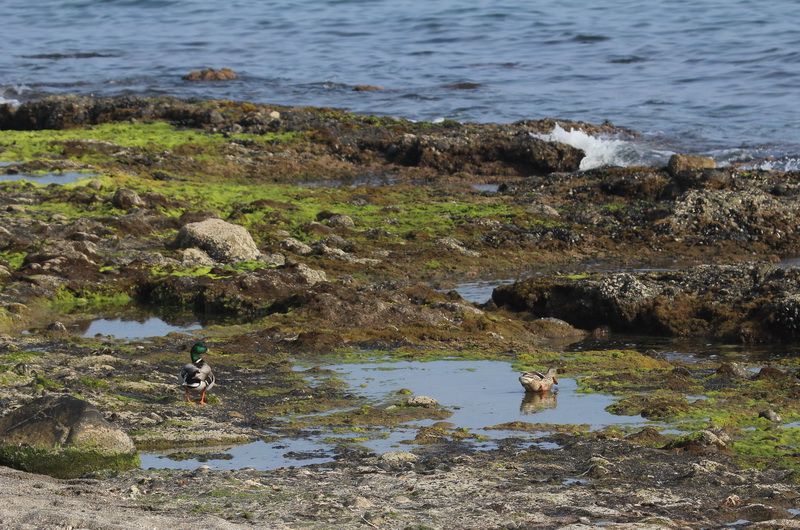 Curiously Mrs. Mallard is waddling to watch a Turnstone foraging: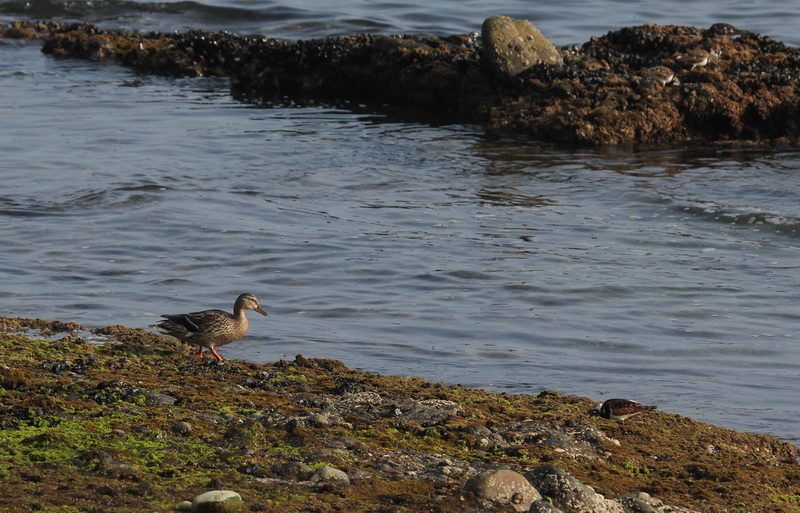 "Nice place here!" she means!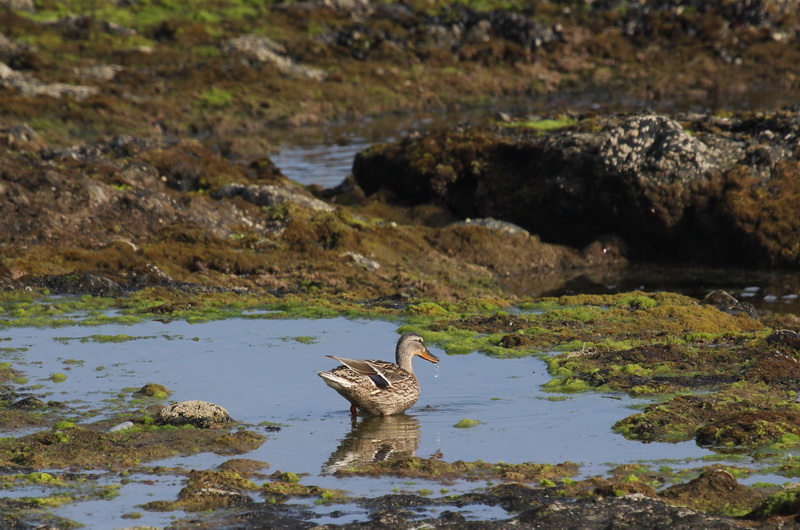 All these, for me totally surprising bird observations in front of the own housedoor should find its highlight, as suddenly from afar over the ocean came well known sounds.Unbelievable! A group of about 100 Greater Flamingos flew in the direction to Africa.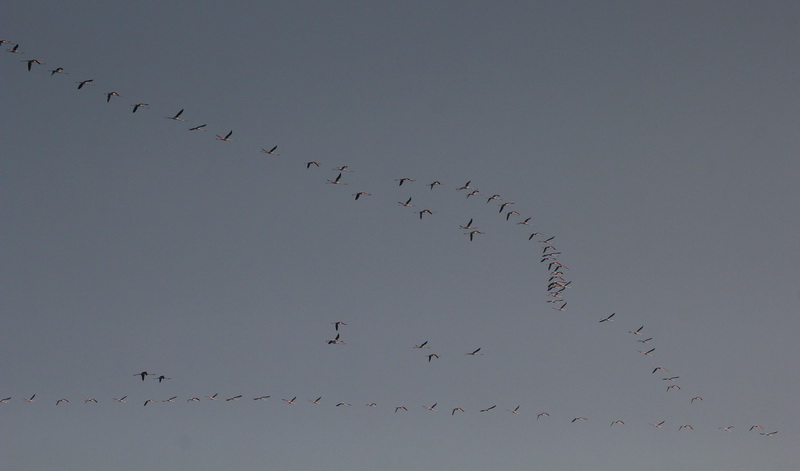 It was many years ago that I have seen in Marbella such a large flock migrating! Which destination might they have had at this late afternoon? Maybe Spanish birders can tell me something aobut.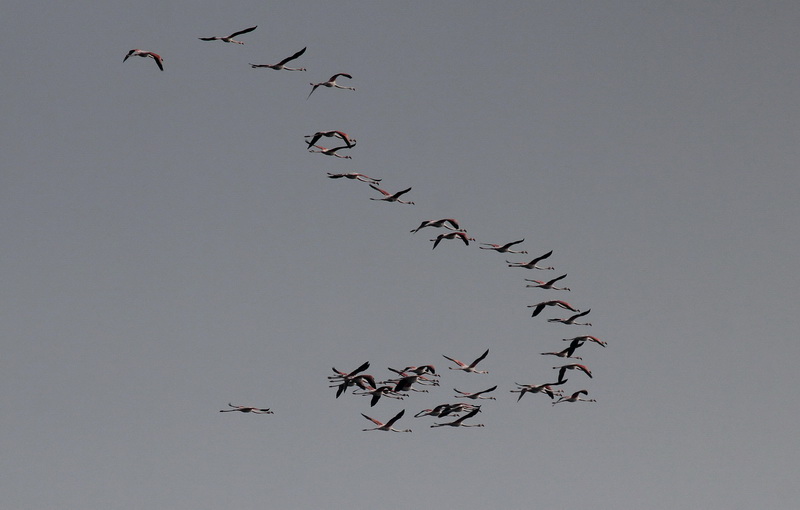 Best regards
Birgit Kremer