Young Purple Heron catches fishes with the help of bread

November 05 2014
Dear reader!
Each excursion to nature is a present, but the sceneries which this young Purple Heron presented us during the last month at the river mouth in the South of Spain, were like x-mas, birthday and Easter together!

Never before I would have dreamed to be able to watch a Purple Heron for so many days and hours over such a long period. WITHOUT disturbing this beautiful bird at all. He wasn't even disturbed by the loud music of Eros Ramazotti which banged from the loudspeakers of a beach restaurant neighboring the biotope. He also wasn't even disturbed by the wakers and cyclists who did do something for their health in groups of people, on-rushing the biotope. No, in the beginning he was day by day only busy to fill his stomach. Unbelievable! - Special interesting was to see, that this unconcerned behaviour of the young Purple Heron during the weeks changed in growing maturity and skill. About this I'll tell you in this and the following reports and please enjoy the photos and sceneries hopefully the same like we did!
It was a grey dull afternoon as we saw this Purple Heron for the first time.
"Whats the matter here?" he seemed to ask himself: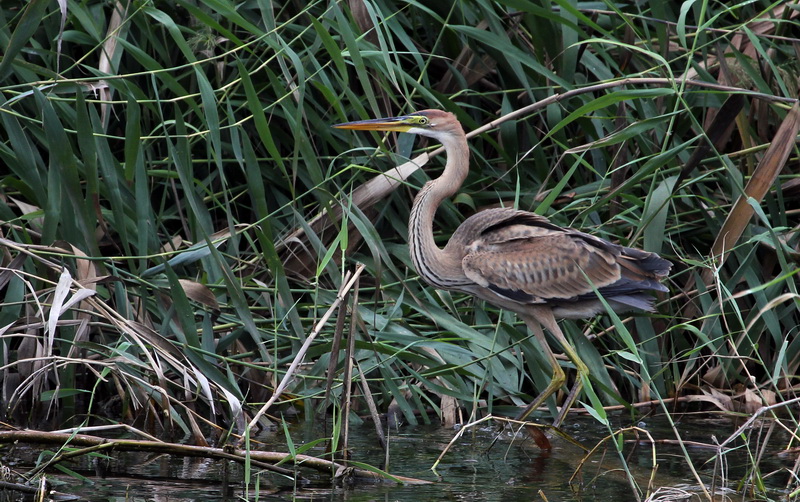 Well, walkers hat thrown bread to feed the Mallards into the water and the clever young Purple Heron did recognize quickly and excited, that …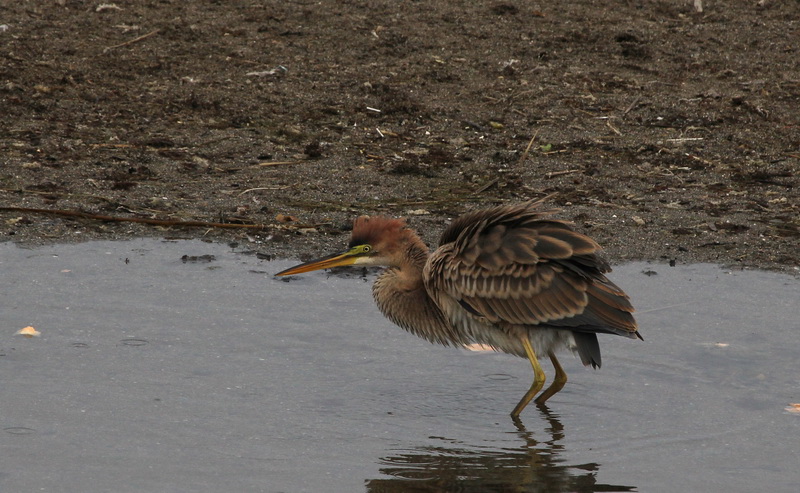 … from down under the bread fishes were picking and uproared the water. He also wanted to have such a fish and so he pulled in his neck, standing quite angular to be sneaking up as unseen as possible and …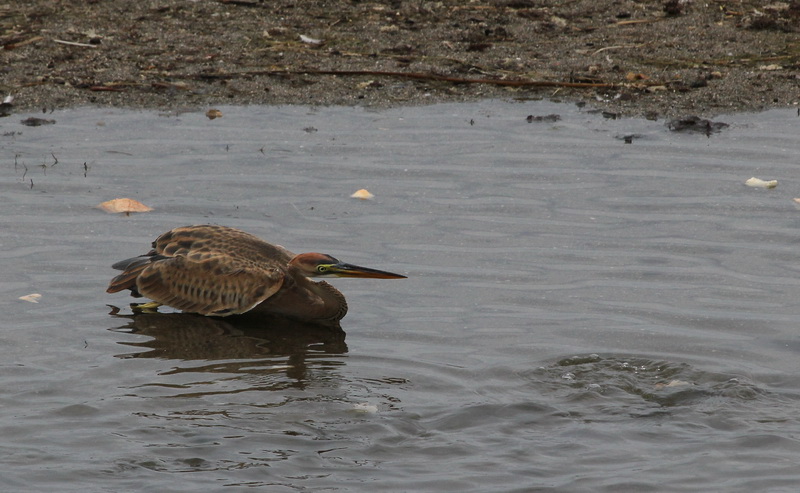 … to get what he was looking for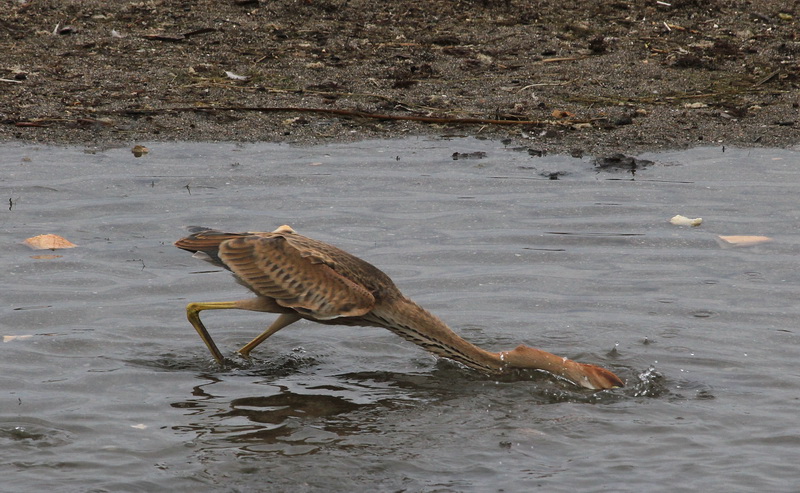 CRAZY!!! He really catched with the help of bread a big Mullet!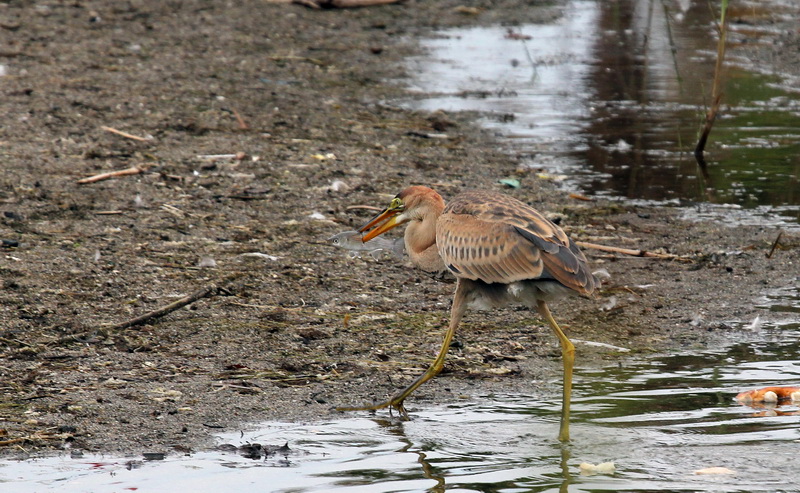 Quickly he went with his prey to the beach, in order to …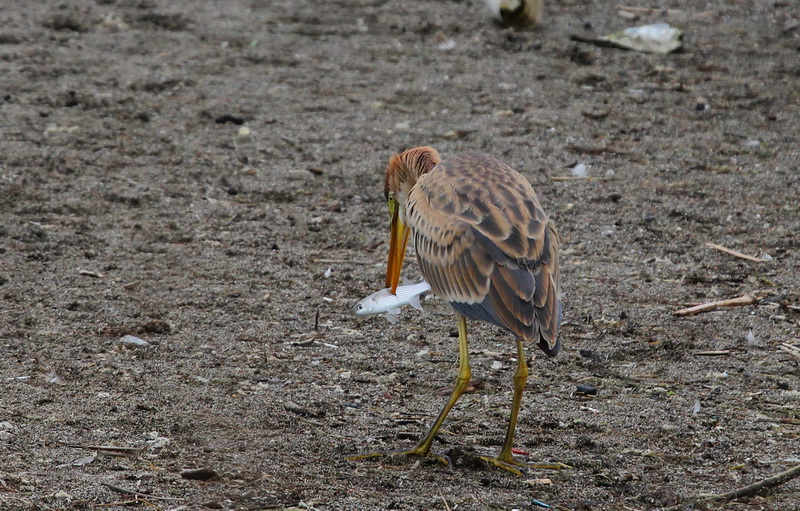 … hungrily scoff the fish: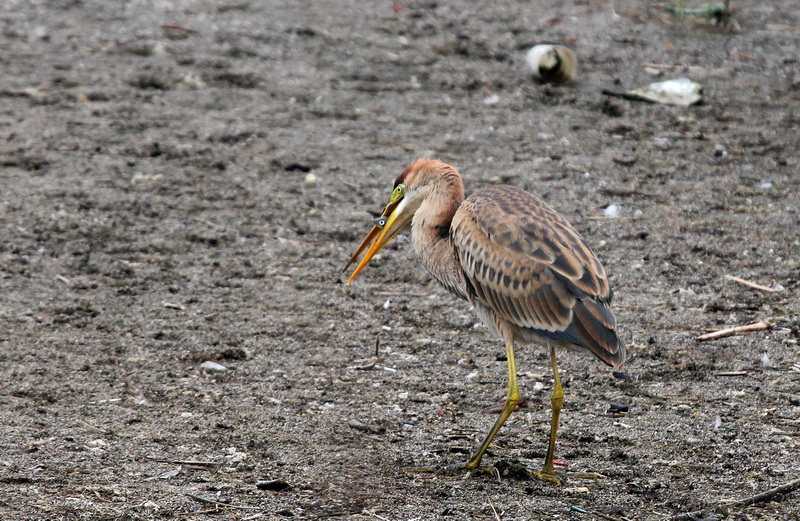 Our young Purple Heron was as enthralled from himself as we were fromn him and was running to the water again to try his luck again.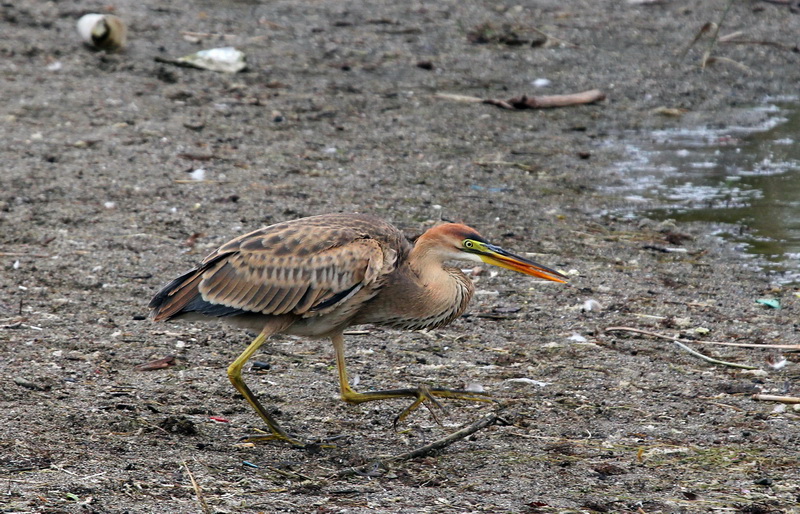 The next day extensive preening was standing on his programm. This photos, which I was able to make in perfect light I' show in the next report.
Best regards
Birgit Kremer