Januar 23 - 26 2015
Dear reader!
Red-crested Pochards and Shoveller Ducks where at Dehesa de Abajo too far away for making photos: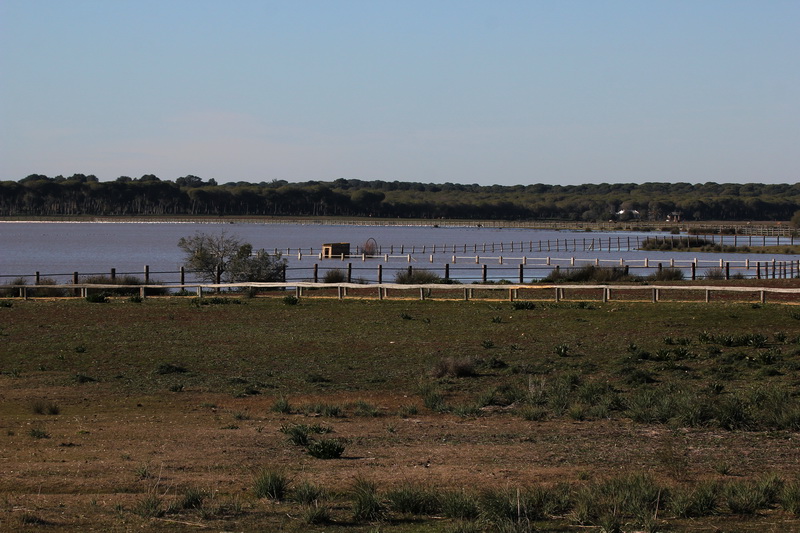 Also this sweet Crested Coot, but because is so seldom I want to mention!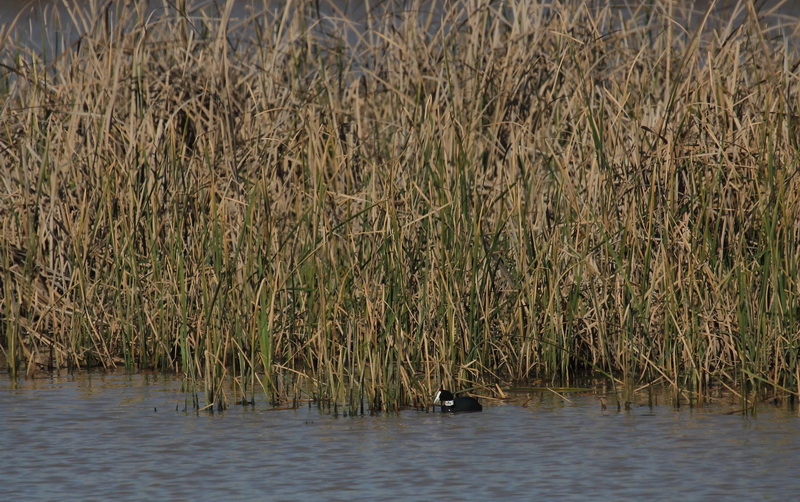 On the opposite side of the road there were standing hundreds of Greater Flamingos and as many Glossy Ibis in the fields which had been flooded during the last rainfall.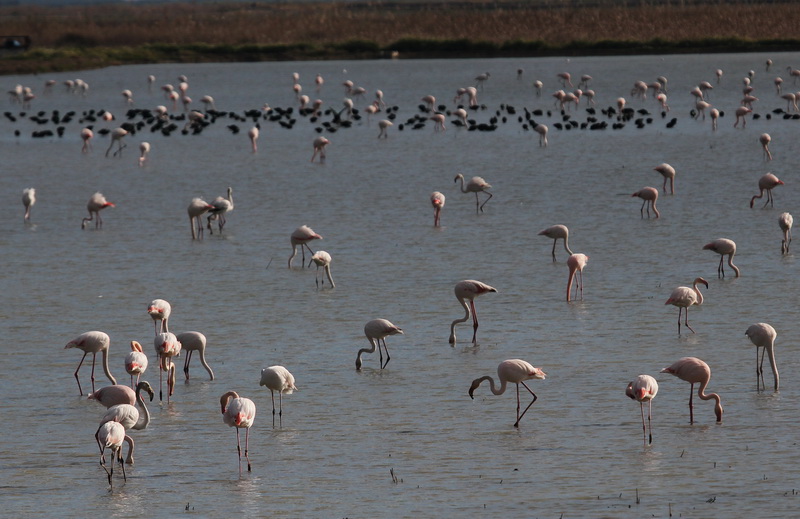 And more and more Glossy Ibis joined …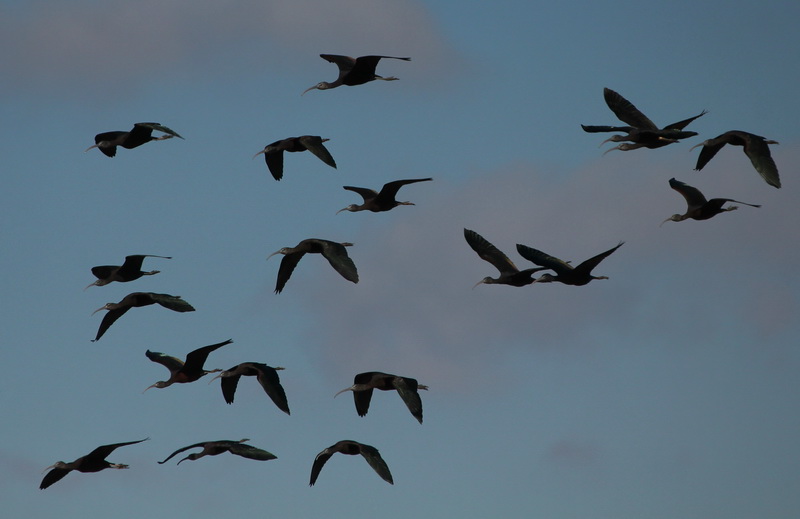 ... coming from all directions …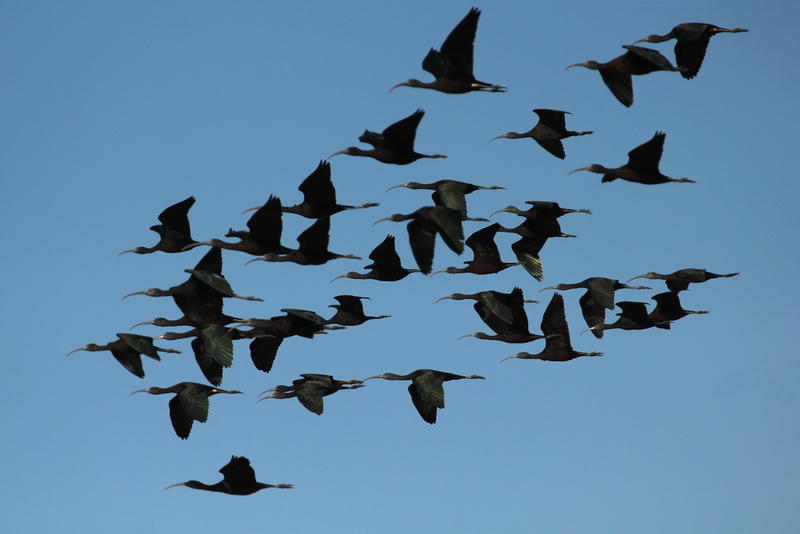 And also huge groups of Black-tailed Godwits flew over the area and ….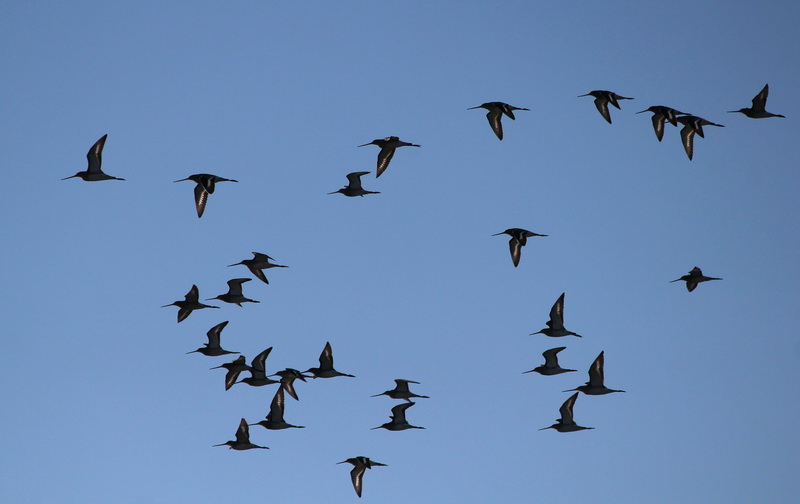 … finally deicided also to land there! Bird flocks are something very special!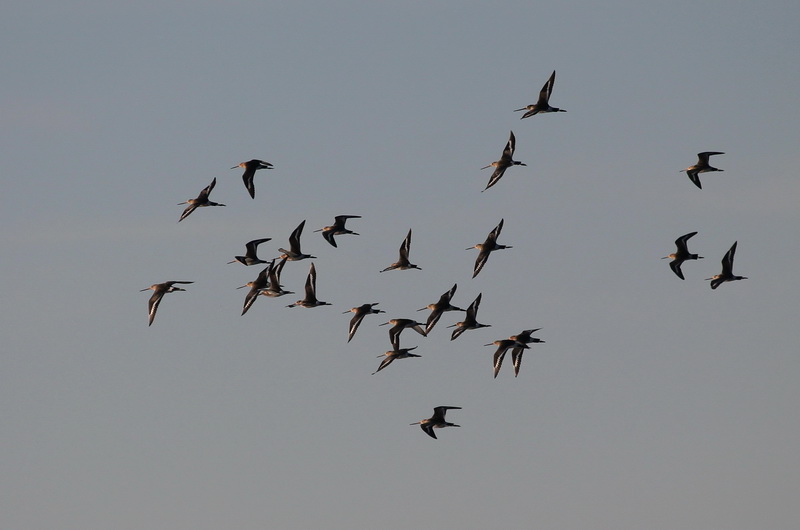 "Clatter, clatter! Could you please take care about us?" Yes of course, because the very special thing about the Dehesa de Abajo is, that there ist the hugest colony of Whitestorks, who are breeding on trees, just the same as they learned in Africa!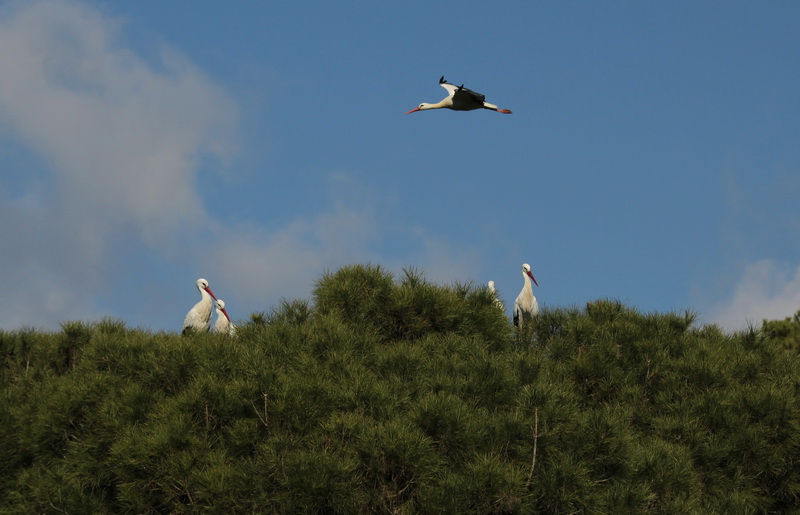 "Gorgeous these terrific winter months, during which we only can be for ourselves!"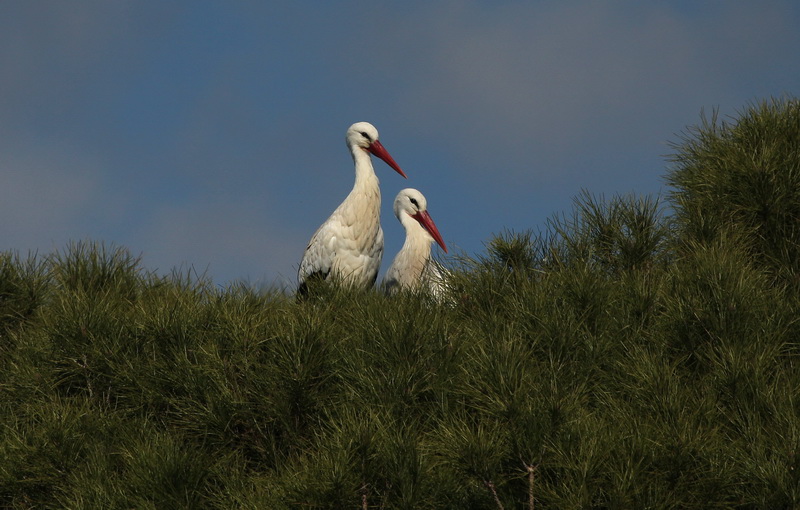 Just beautiful to see the loved Whitestorks ….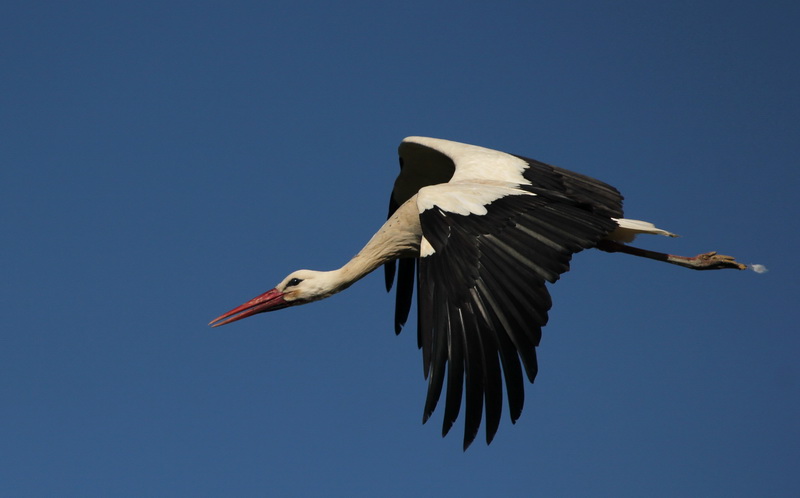 … here so unconcerned …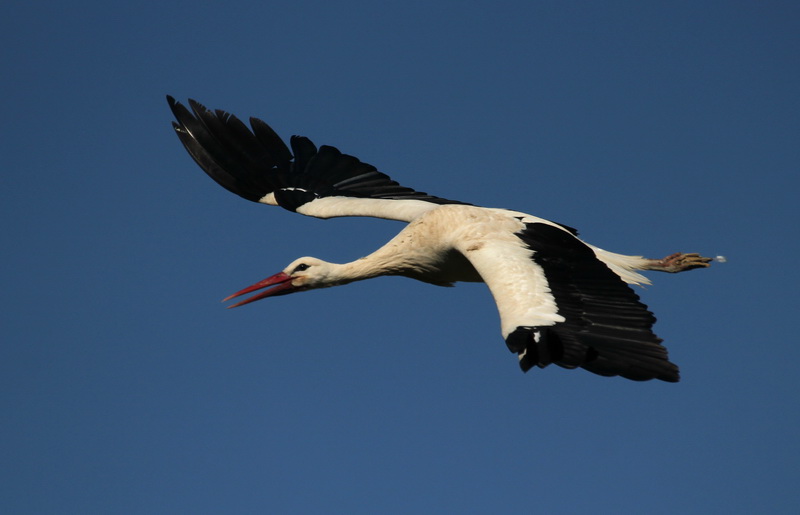 … enjoying their lifes!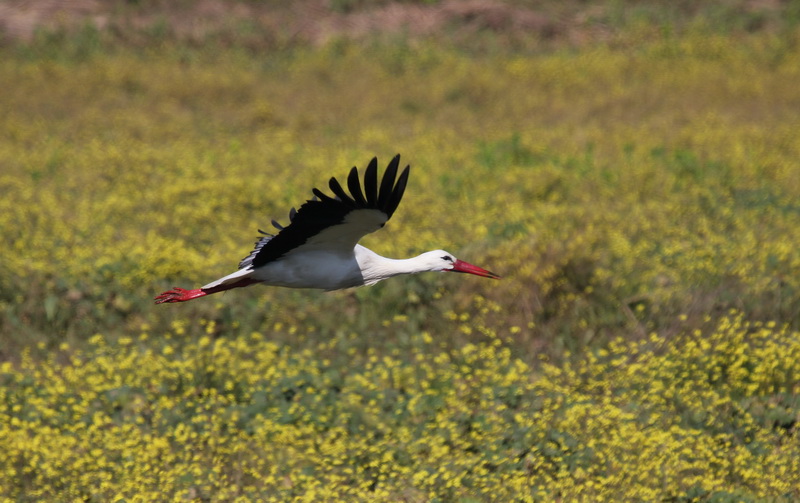 "The flight to Africa, - I wouldn't care!"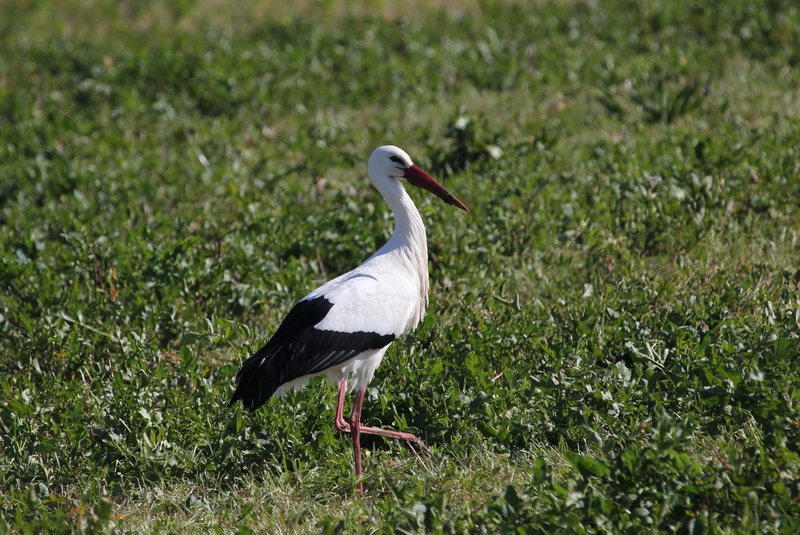 " I also feel more convenient just to fly over the flooded meadows from the nest!"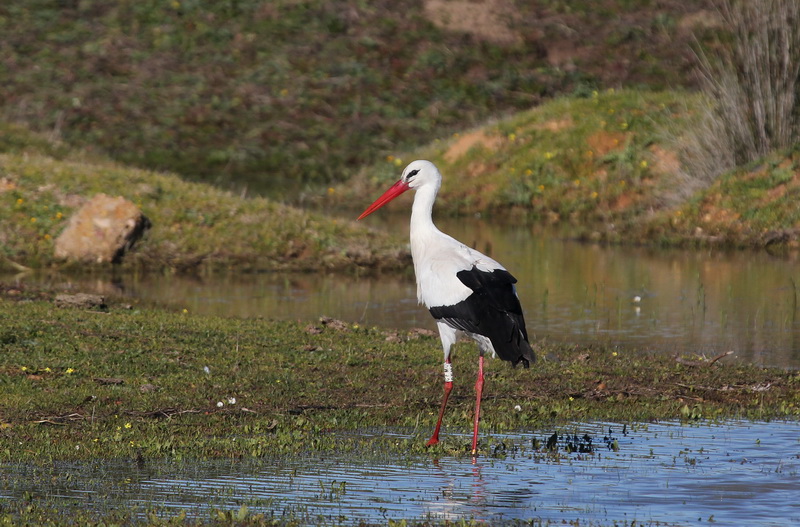 A place with a magic pull for human and animal, this Dehesa de Abajo!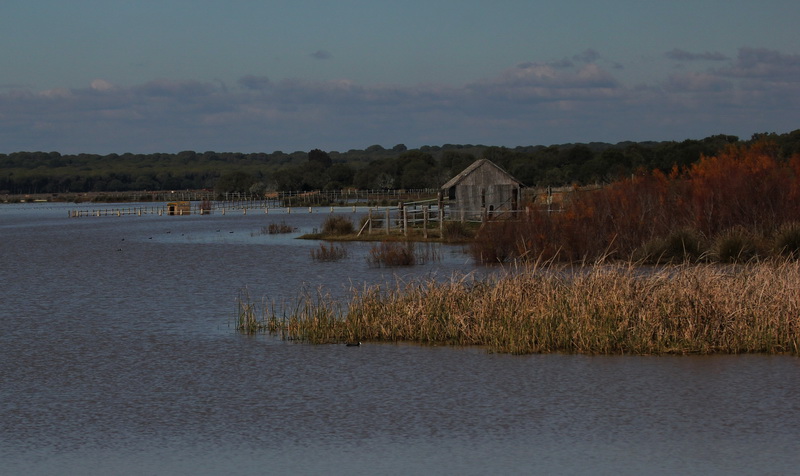 In the third part of my travel report I shall tell about an encounter with a Common Buzzard!
Best regards
Birgit Kremer