Turnstones fighting against the flow

November 08 2015
Dear reader!
We spent a terific weekend at the Atlantic Ocean and the tides treated us fairly, because at the peak of the flood we were so lucky to see many Waders close by.

For example this group of Turnstones, who thought, waiting, being situated on the only still exposed rock, well camouflaged for the peak of the flood: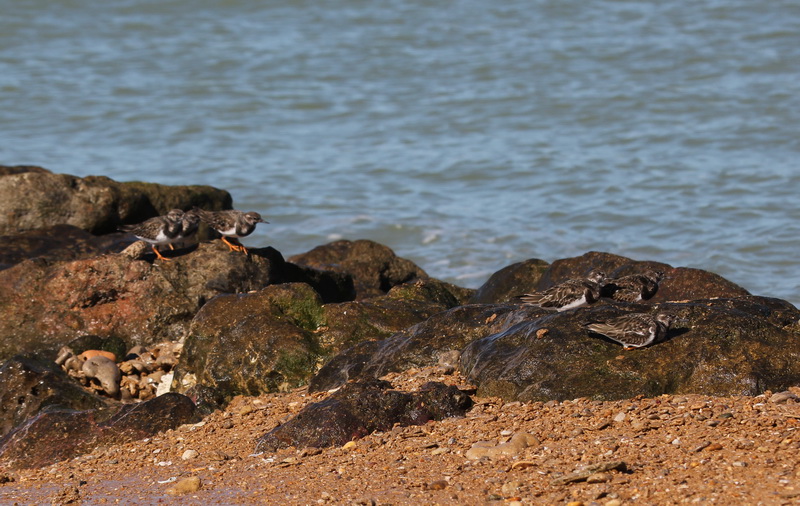 "My stomach is filled and ….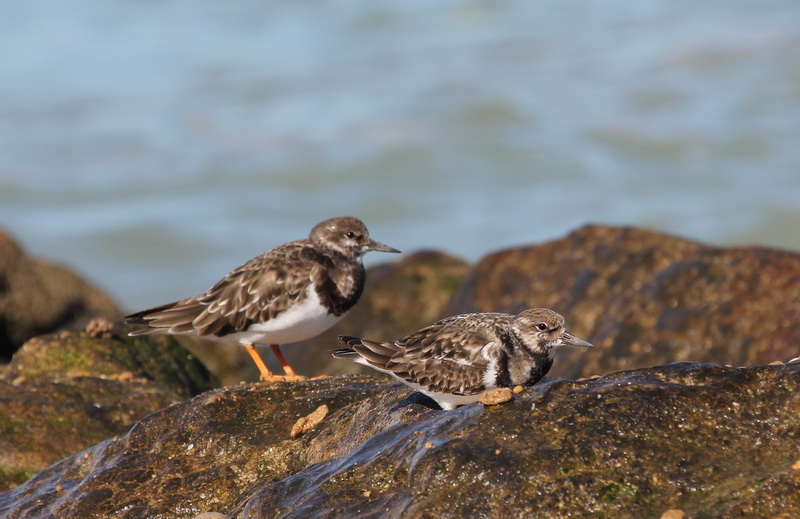 … I cannot keep my eyes open due to tiredness!"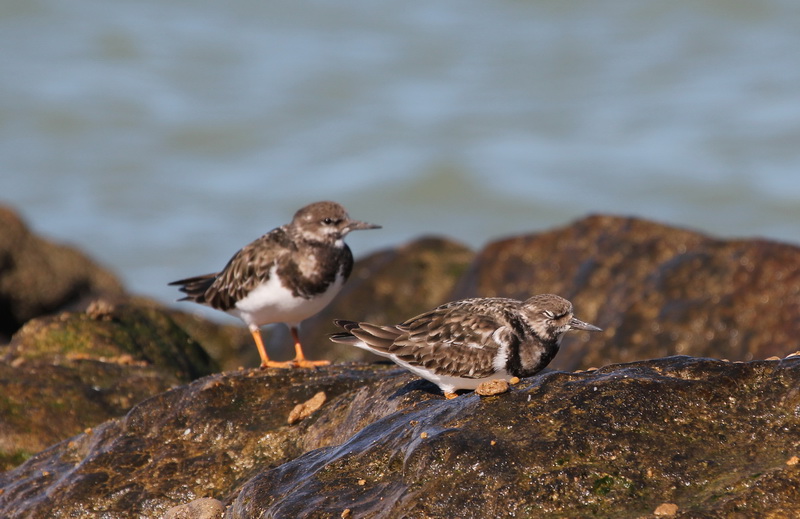 But with the always stronger breaking waves the thing with the nap was soon done: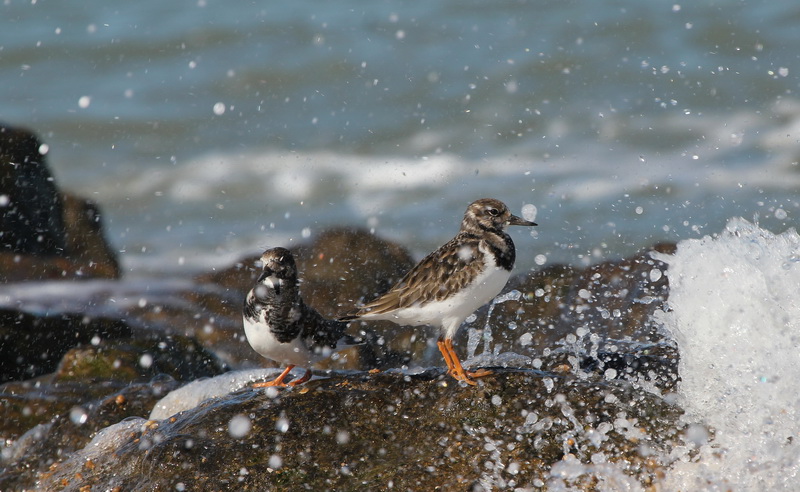 "Better wait standing for the roarig, because …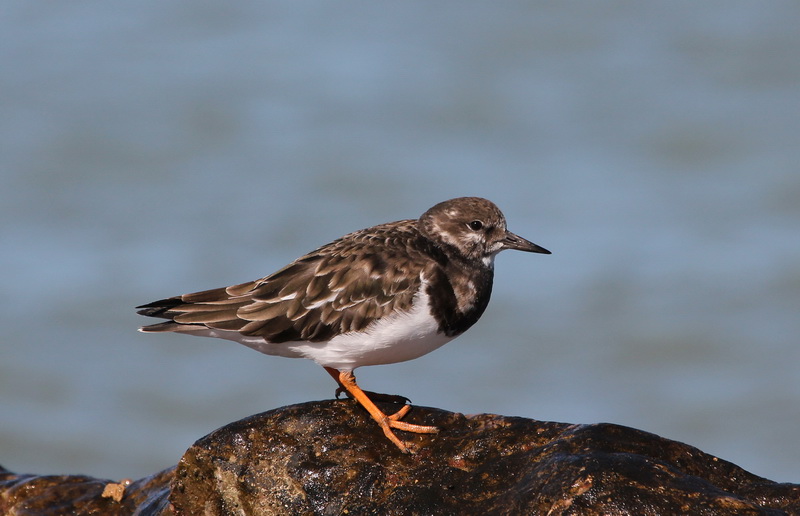 … otherwise we possibly will be washed away!":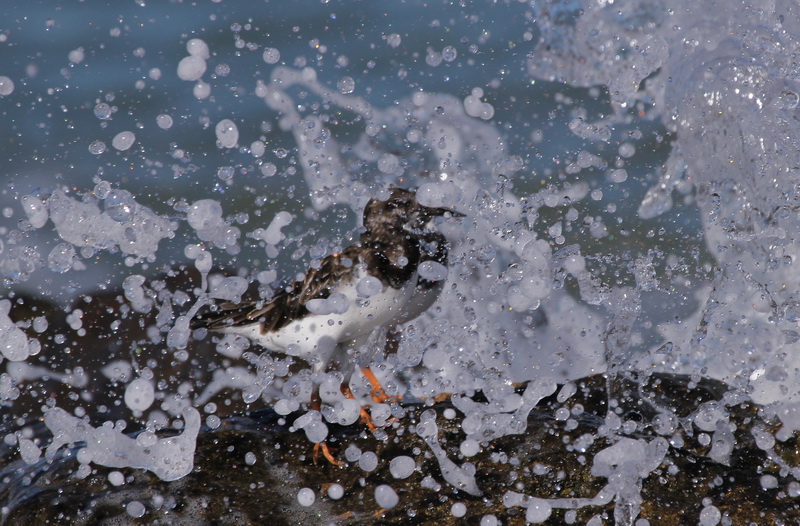 This small group beard the tides still with dry feet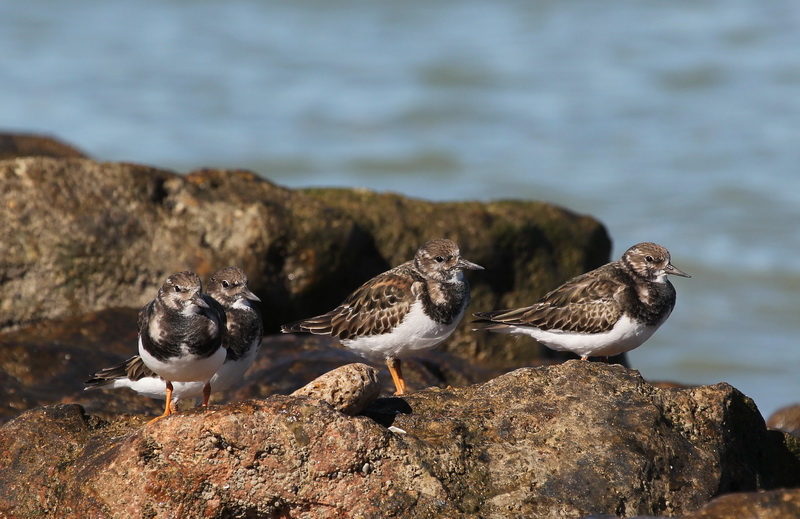 As said ….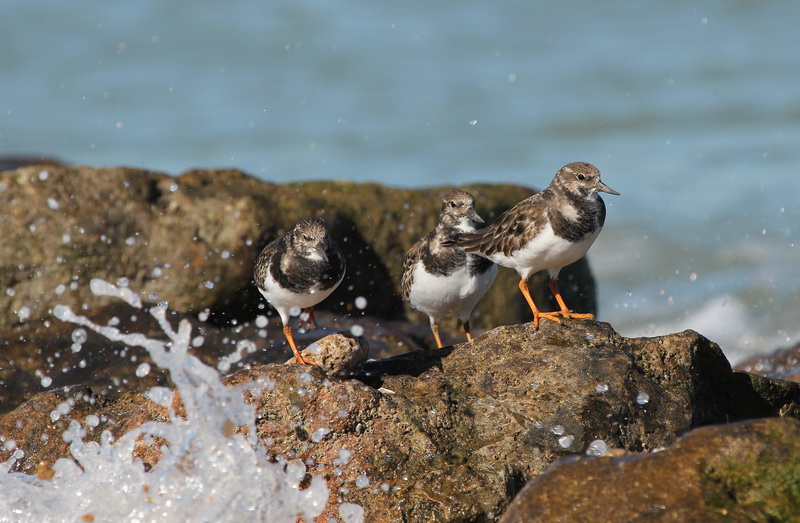 .... still: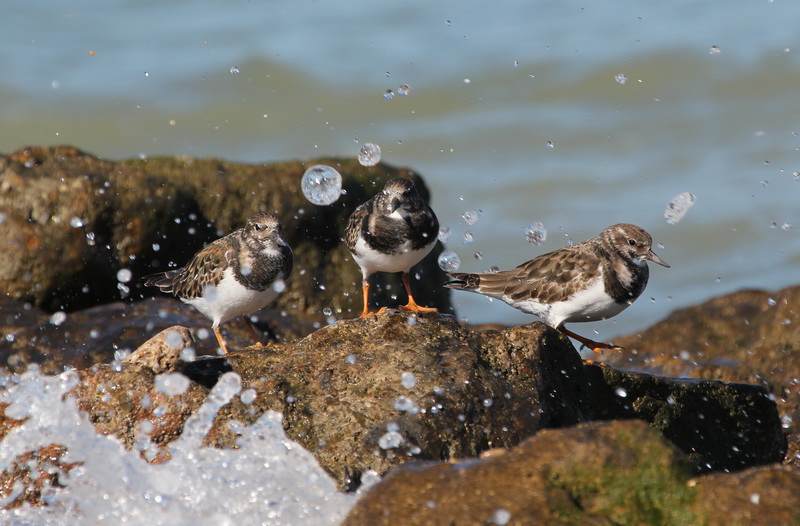 "This we don't feel …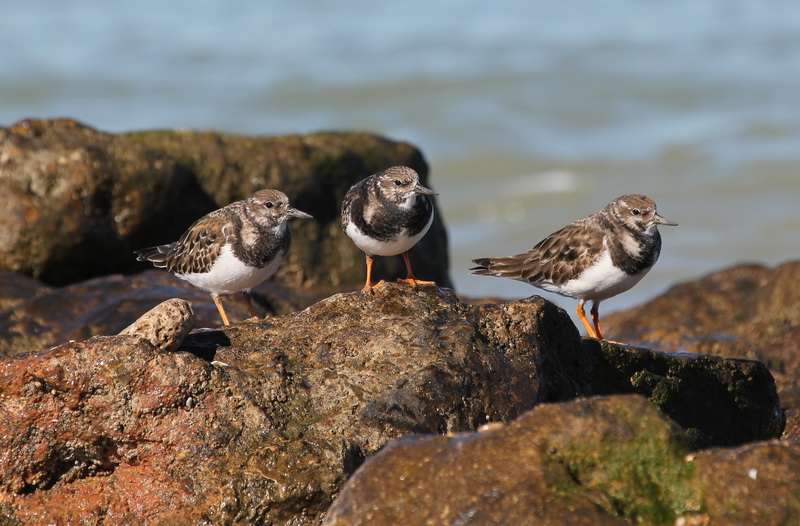 … funny at all!!!"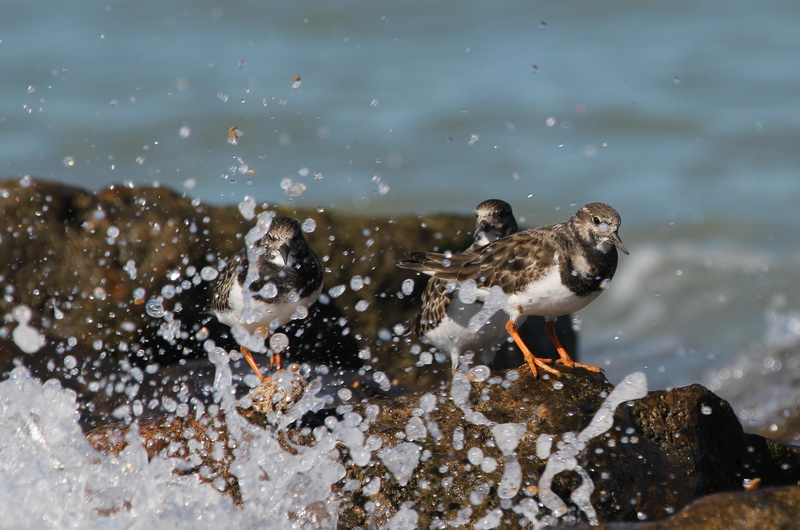 And stressed out the group flew away, to ….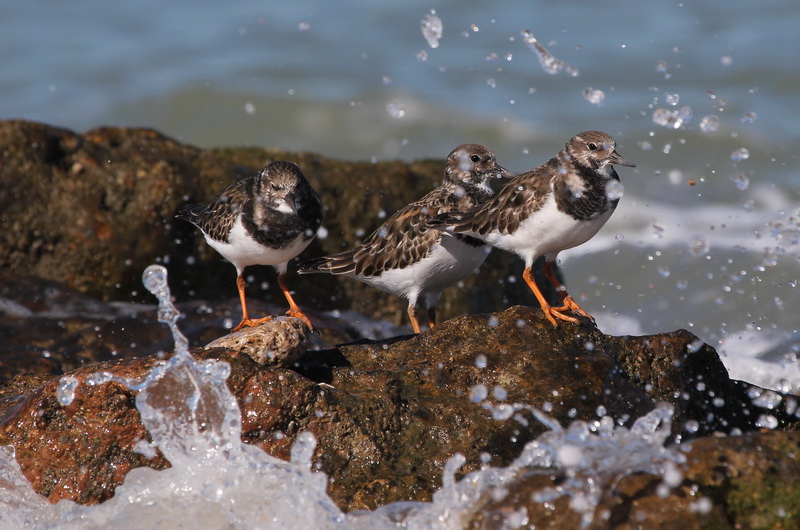 …. await the floods at the safe beach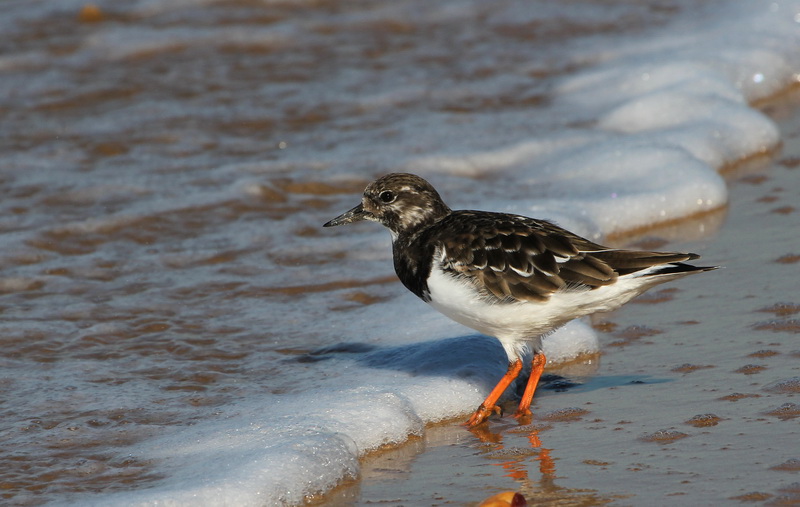 Best regards
Birgit Kremer