Yellow-legged Gull ( Larus michahellis)
The yellow-legged gull is a close relative of the Herring Gull.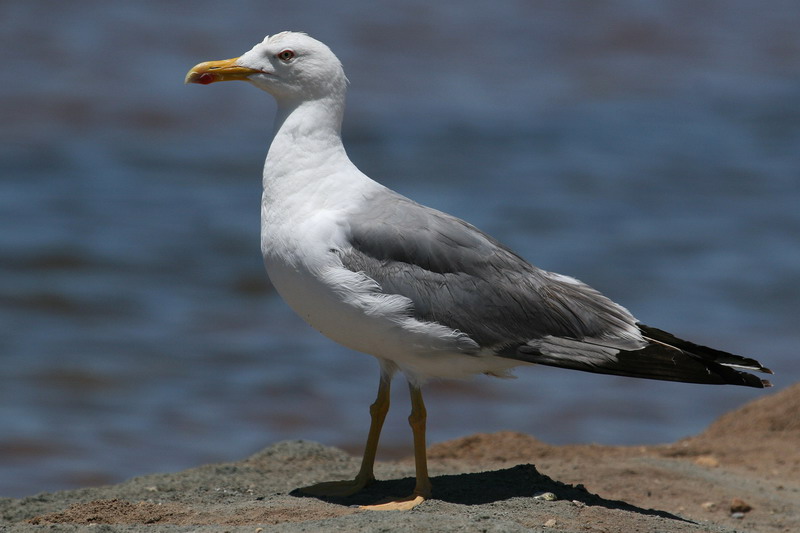 During winter one can meet them in big flocks, for example in the lagoon of Fuente de Piedra: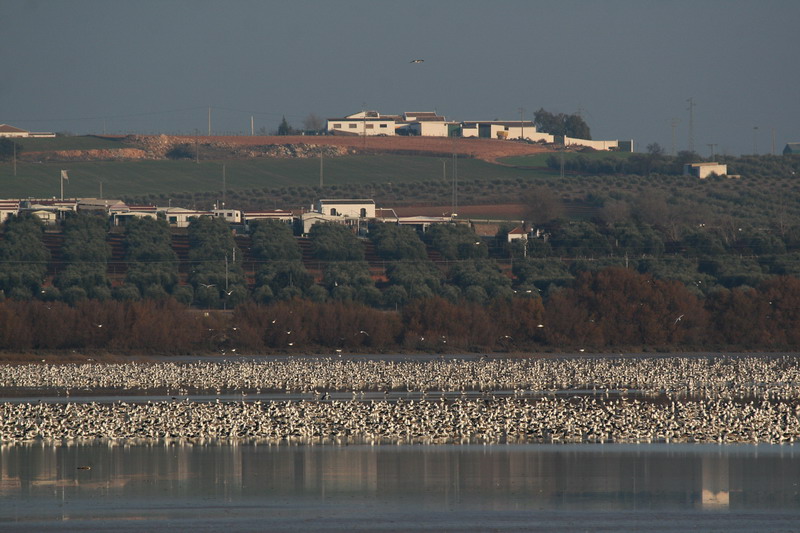 Young yellow-legged gulls having fun during bathing: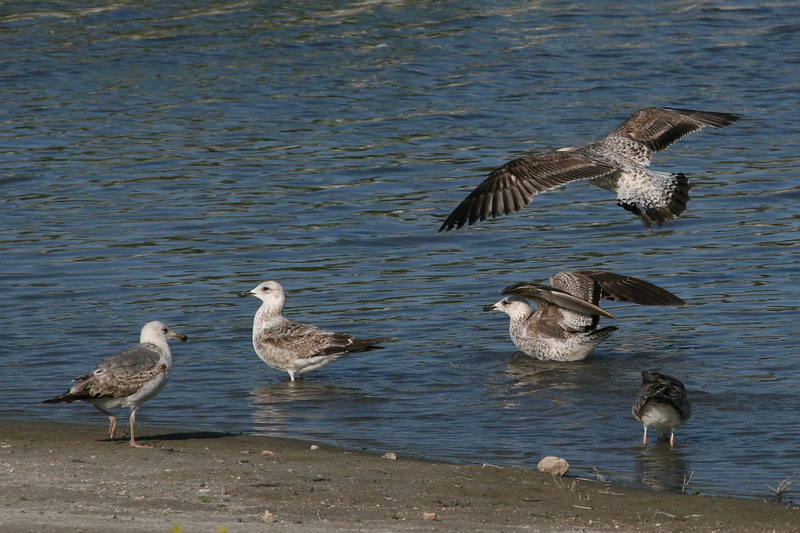 Gull-flock above the sea? No, this one here is flying above the garbage dump of Los Barrios.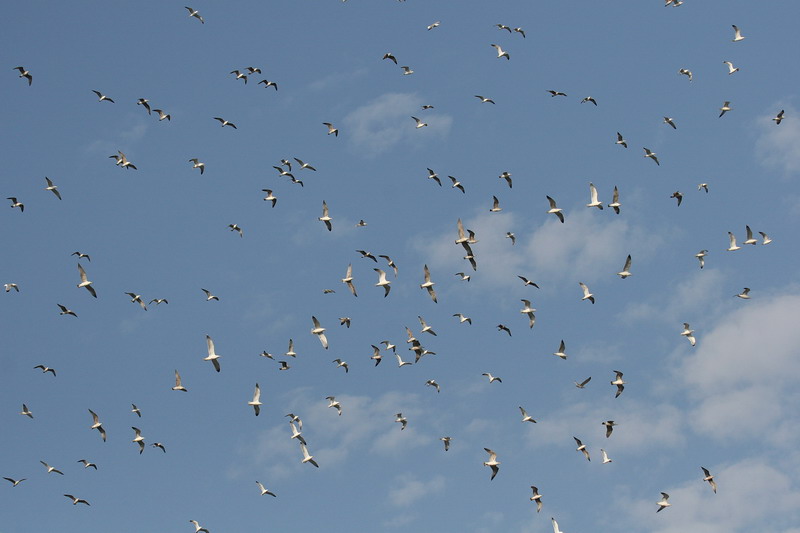 During flight the adult animals are well to recognize on their black and white wing tips: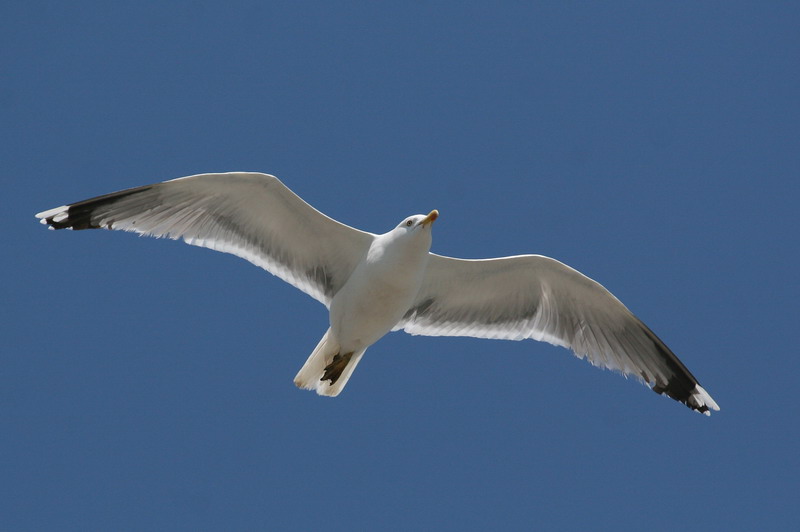 And here a rust-brown young animal with still black beak: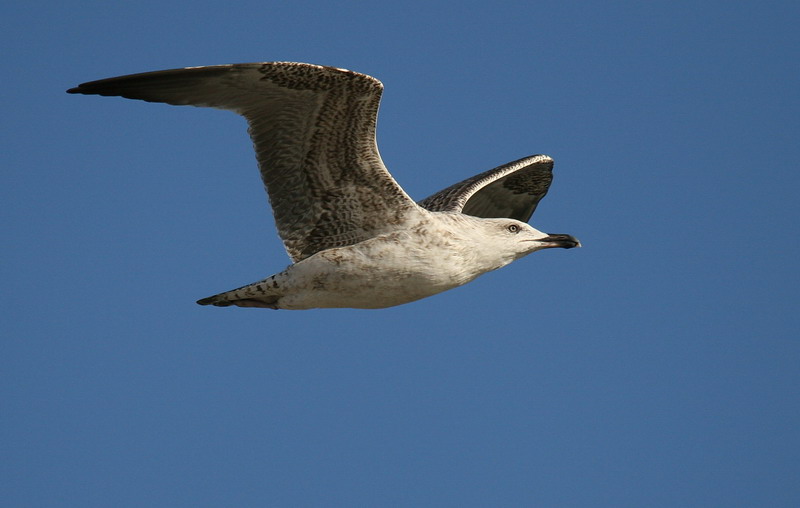 Mother and daughter or father and son?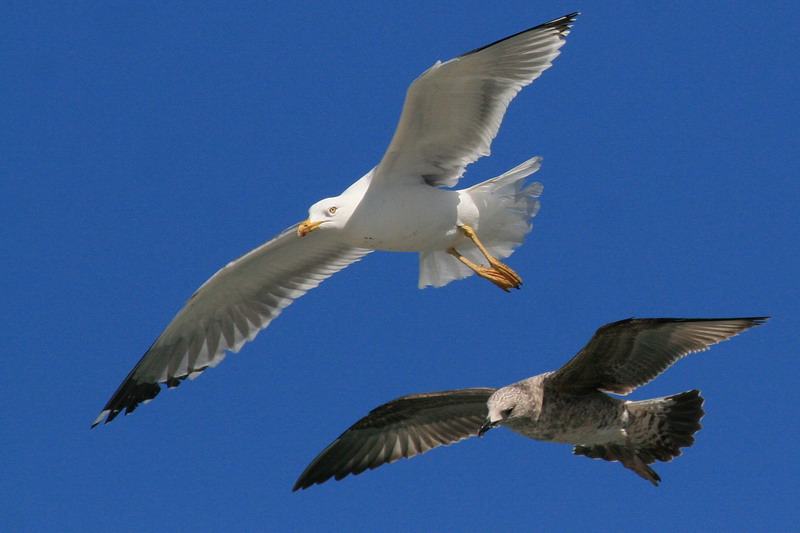 Birgit
All photos
©
copyright by Birgit Kremer
webmaster Sabine Börsch
translation by Brit Haagna
Impressum