Banded Osprey 8/SY (Pandio haliaetus)
With the help of a Spanish Birdexpert it was possible to find out more about the life of the banded young Osprey, which we met on September 13 2010 at the Salines at Bonanza, Southern Spain! Even more, Dr. Daniel Schmidt from the NABU Bird Protection center in Mössingen wrote us, that he himself banded the young Osprey on June 18 2010 and, friendly enough, gave us also several details.
Osprey 8/SY (ring No BAO18098 of the ornithological institute of Hiddensee) was born together with its two siblings in a nest near Storkow (Brandenburg). It´s a female which was called "Sophie". Its youngest brother war unfortunately much too small and died in the nest. From April to September you can watch the homey nest of 8/SY on pole 17-B via internet and take part in the life of the Ospreys. Here is the link:
Osprey-Webcam
And now the Osprey 8/SY had on September 13 2010 …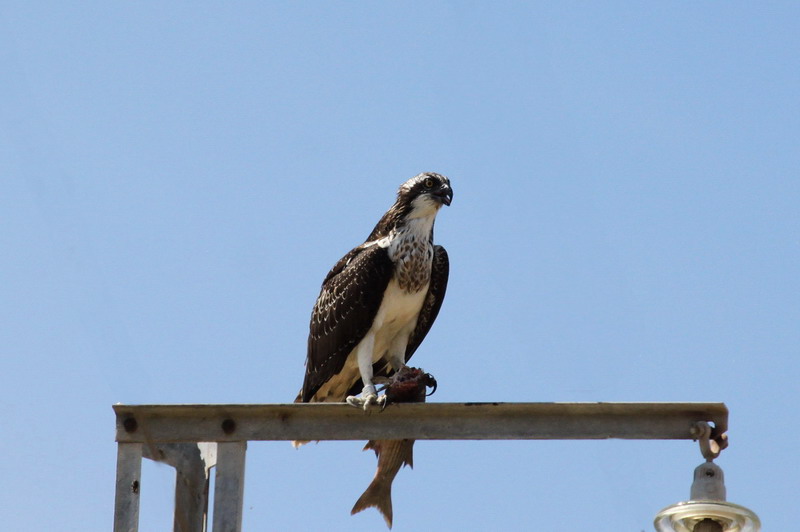 … from the far away Brandenburg in north-eastern Germany …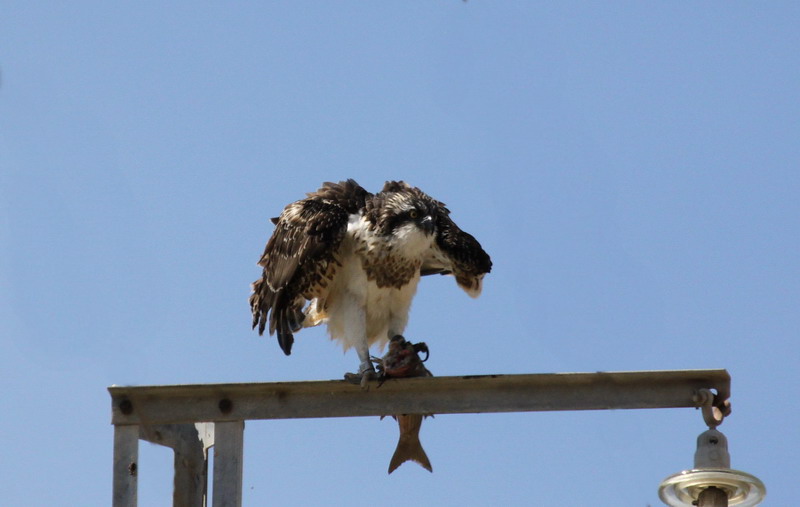 … arrived in south-west Spain and enjoyed its fish: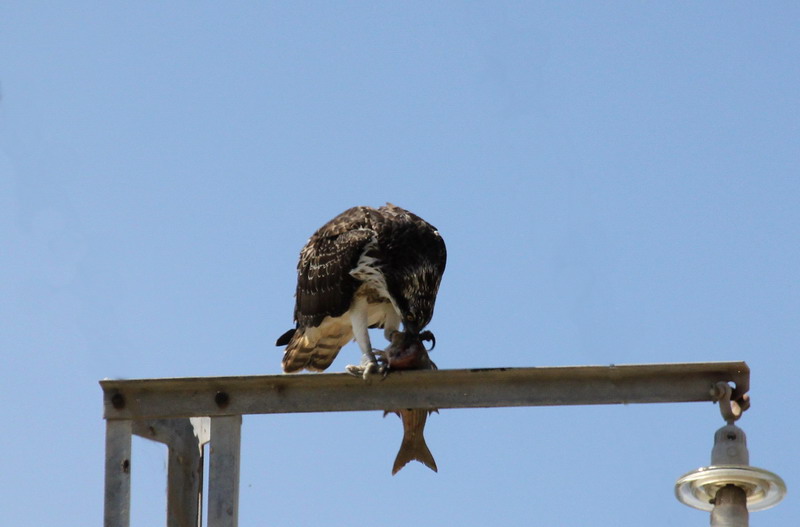 Thanks to this photo in flight we were able to read the big ring number on the left leg: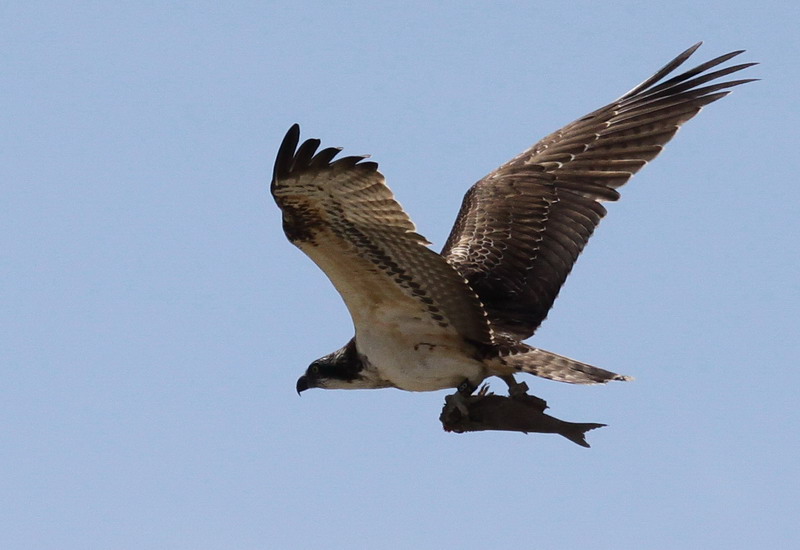 Coincidences happen! In fact my friend Brit followed in Germany the happenings in this Ospreys nest in which 8/SY hatched! Thanks to her here are now the photos from the childhood of Osprey 8/SY.
April 10 2010 - the nest is still not occupied: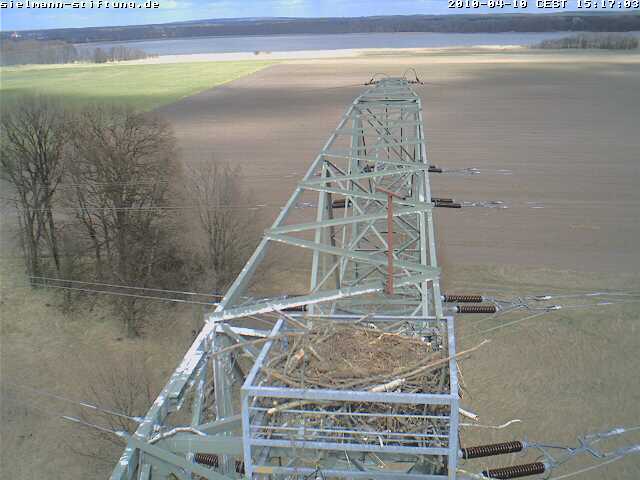 April 28 2010 - The Osprey couple moved in and breeding season started: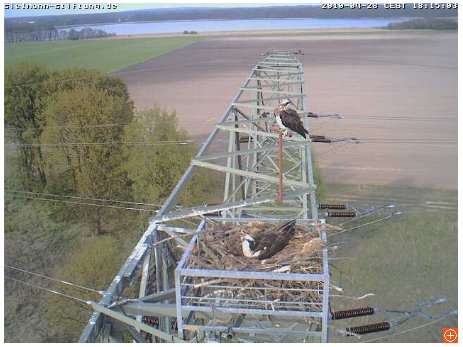 May 26 2010 - There are 3 eggs in the nest: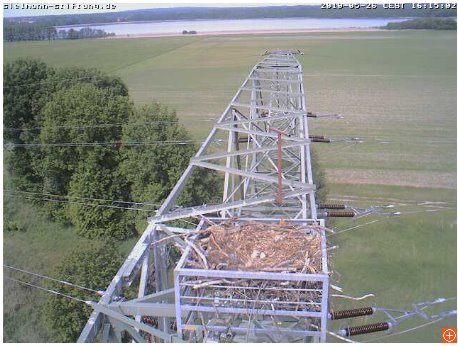 May 27 2010 - One parent is breeding, while the other is watching very interested: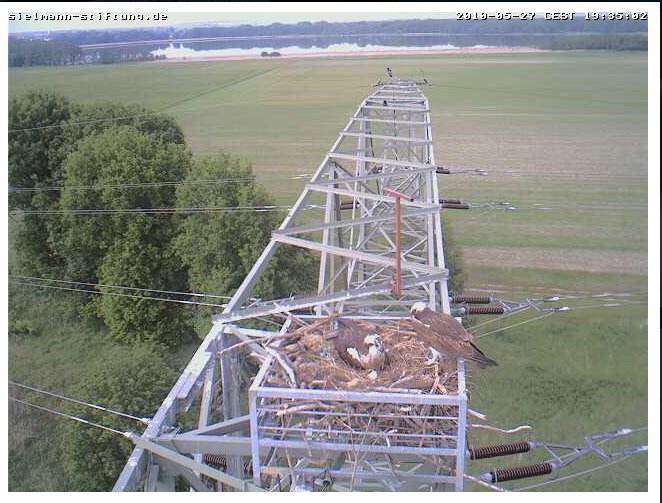 June 6 2010 - The youngsters are now to be seen and are feed: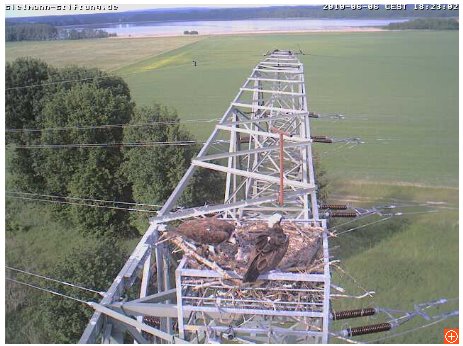 July 3 2010 - 8/SY and its brother are now grown and impressive: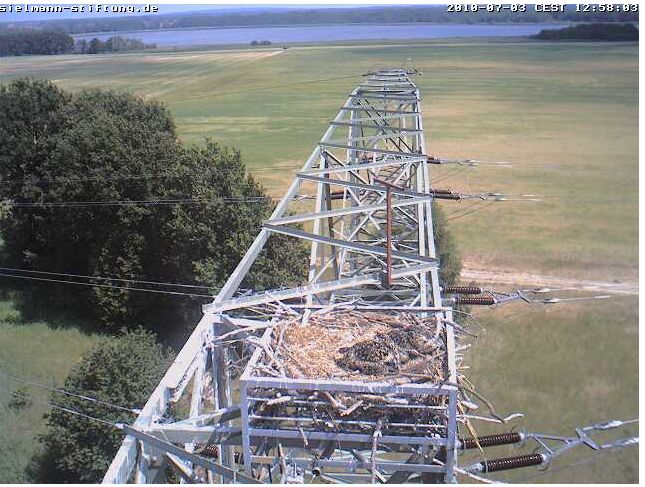 July 17 2010 - And the last image in the homey nest of 8/SY together with its brother and one parent. Unfortunately the webcam stopped working after a storm. Thank you, dear Brit for following up all that so nicely!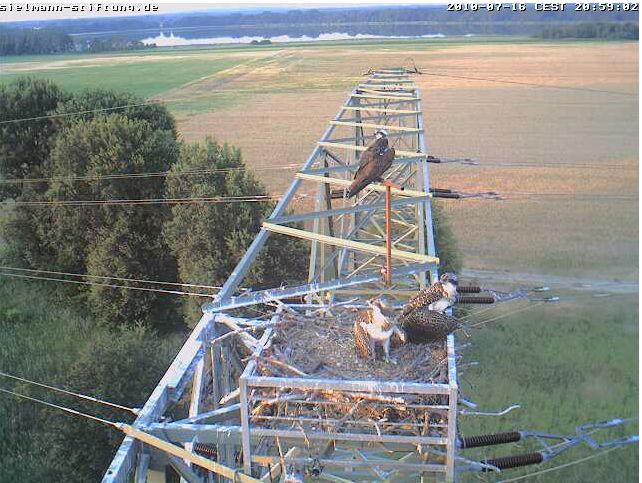 I am enthralled, that we now found out so much about the origin of the young Osprey which we adored so much and of course we hope, that luck is further on at its side on its long wings!
I would like to express my gratitude to my Spanish bird friend Rafa, who spares no effort to help me notify about these ring findings and always knowing exactly where to report to!

Birgit Kremer