| | | | |
| --- | --- | --- | --- |
| | Double wedding at the biotope | | |
Double wedding at the biotope
July 2010
What a beautiful morning at the biotope!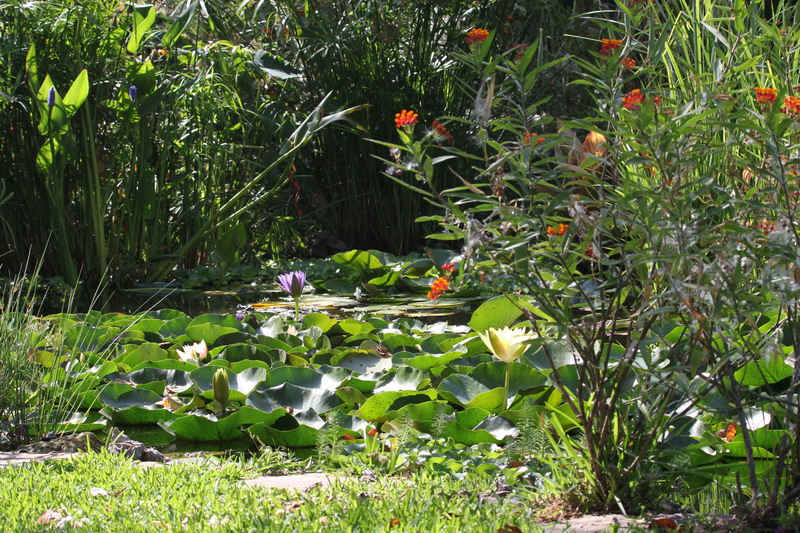 Ideal for celebrating frogs wedding and so …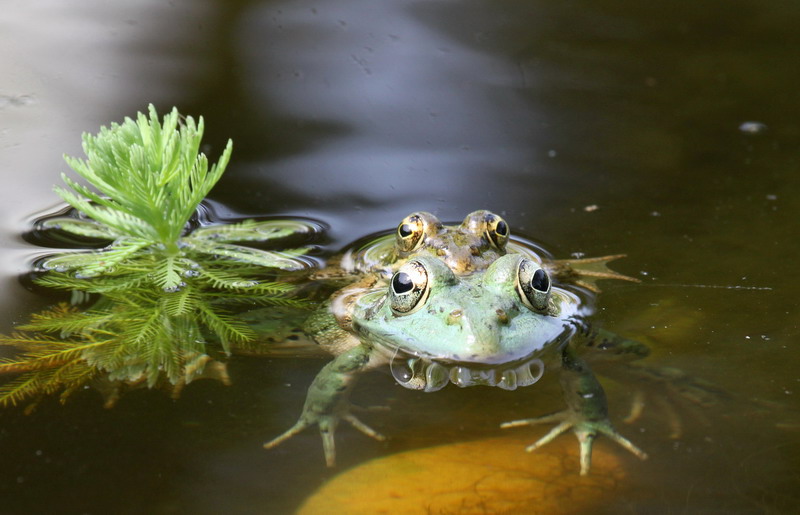 … the couple in love soon, together with their cunningly grinning bridesmaids, reached the shore: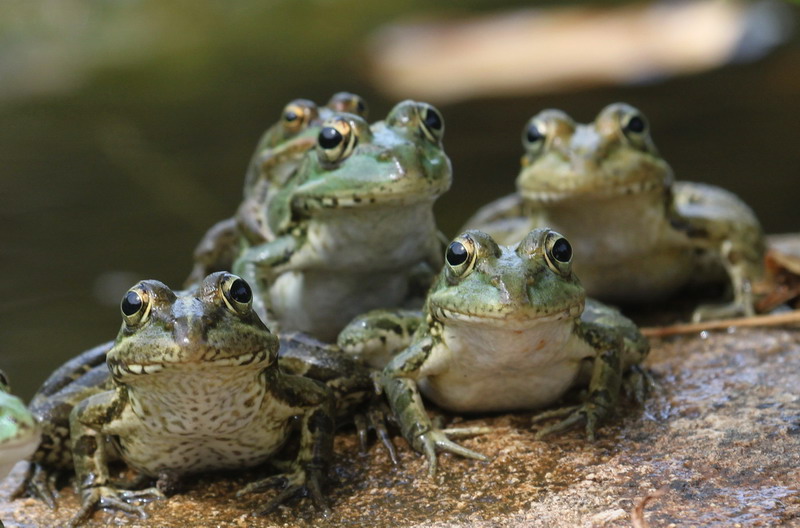 The bride's parents were beaming with pride! Two of their daughters would tie the knot, not really for a lifetime, but several hours: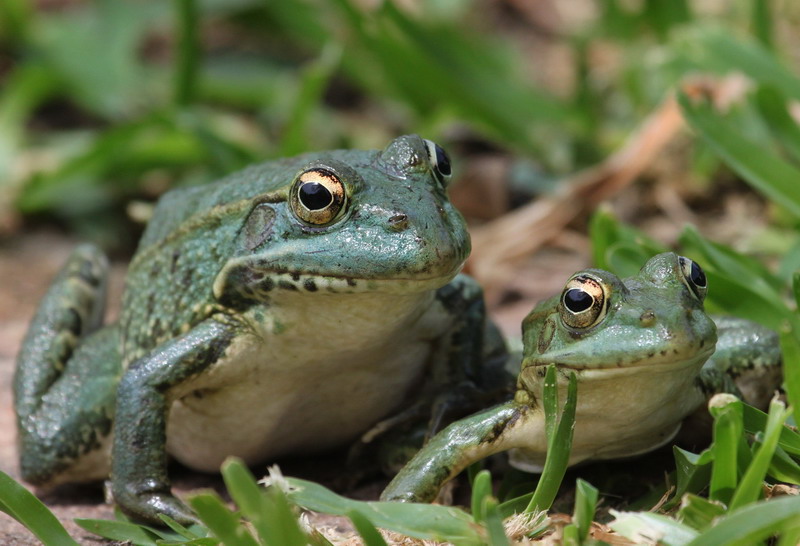 Nobody wanted to miss this dream wedding and all wanted to arrive in time: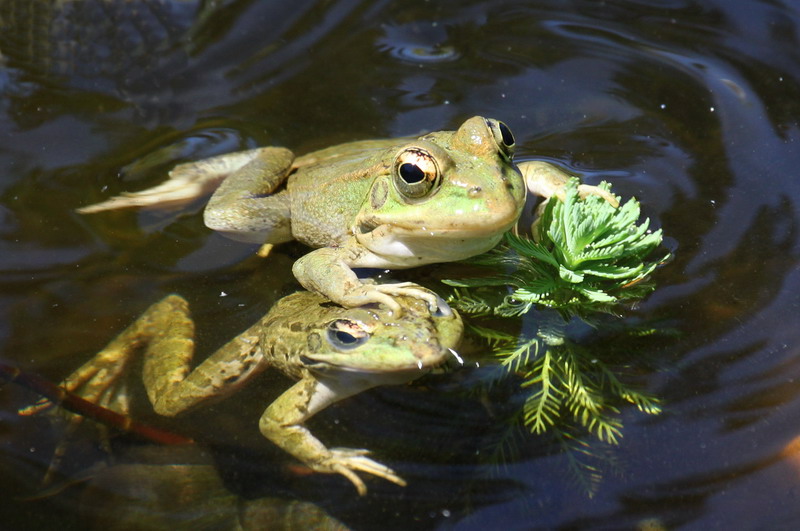 The bride, a little nervous, was waiting impatiently, that also her sister with the bridegroom would arrive: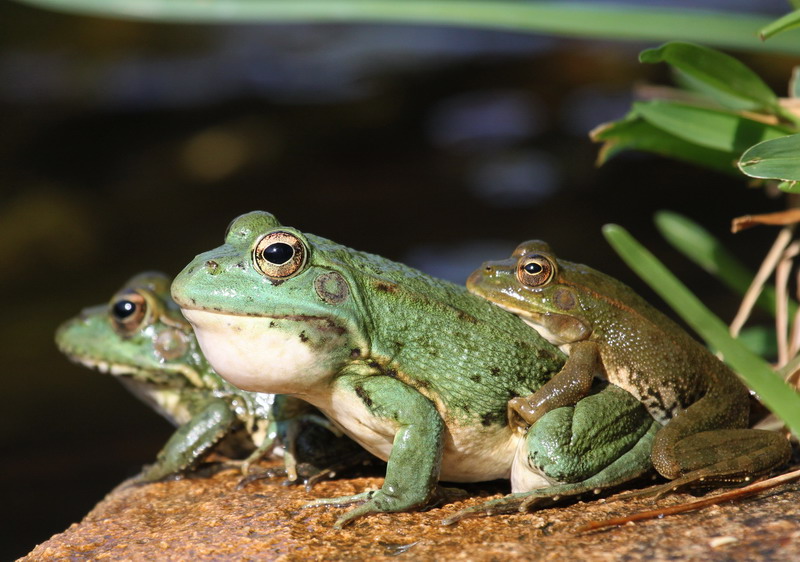 "Well, here you are finally!":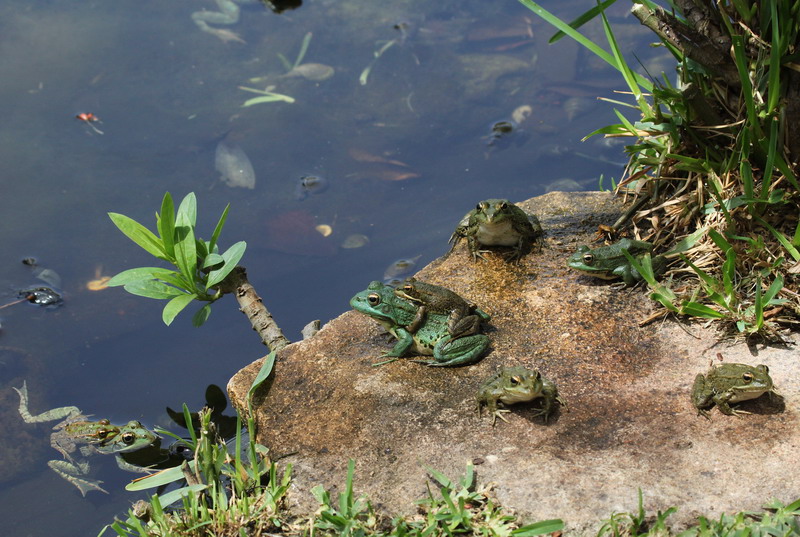 The ceremony of this double wedding can begin now!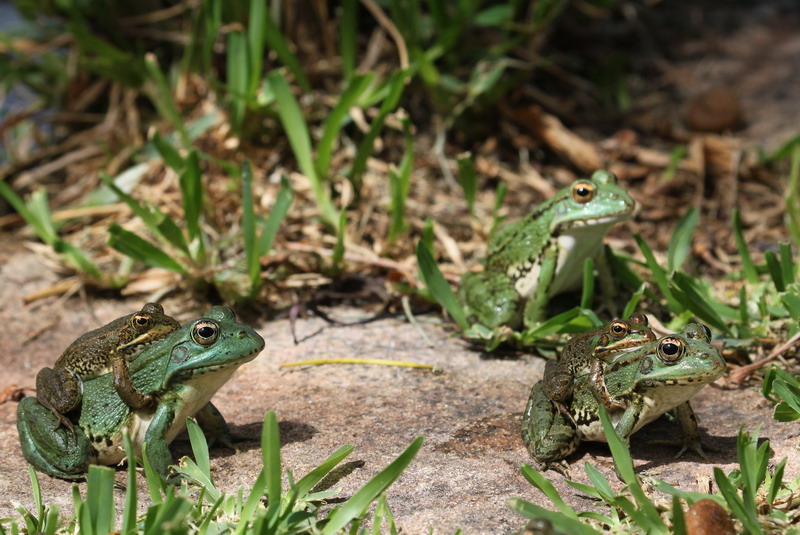 "If anyone has to oppose against this frog weddings, just croak now or be quiet for good!"