Flycatcher
Also today at the edge of the pond with the frogs there was a lot to grin about..
The sun is shining nicely and very soon the flies will fly around!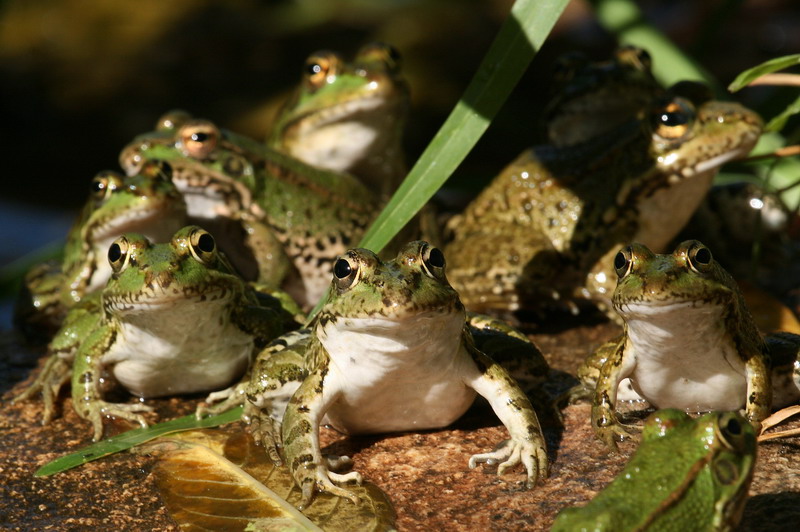 So our fly-catcher-troop ...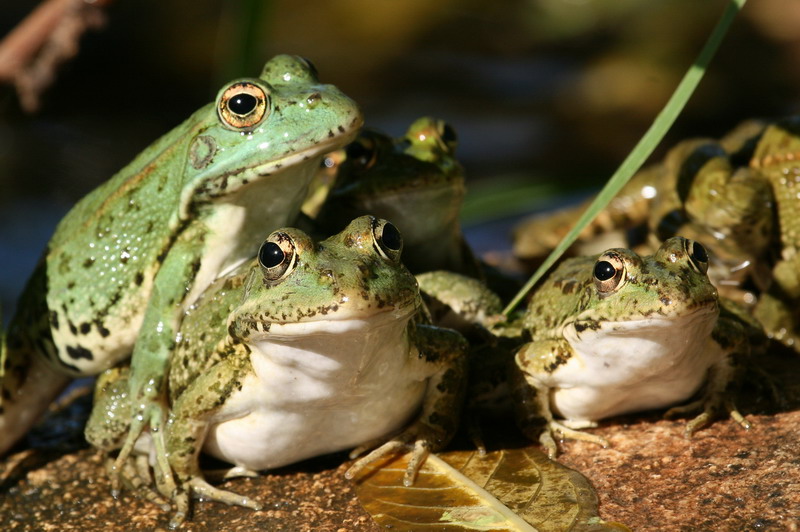 … in droves ….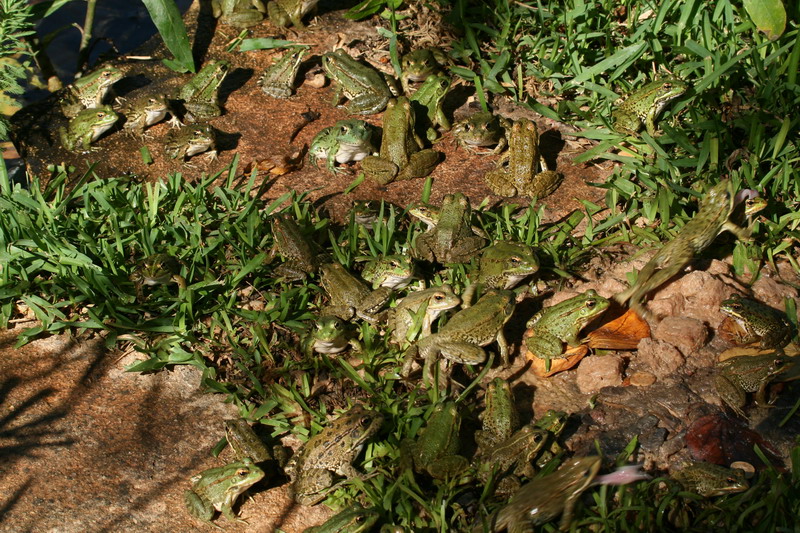 …set out for …
… the rests of dogfood, which is also the favorite haunt of the flies!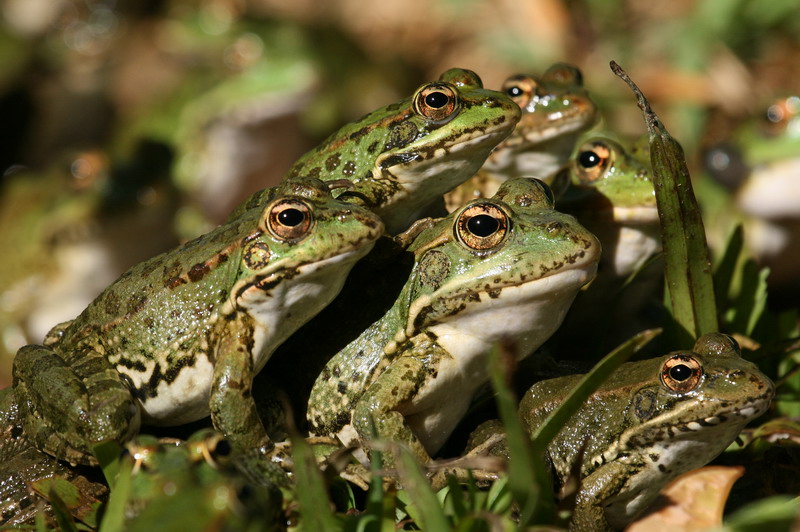 Lie in wait!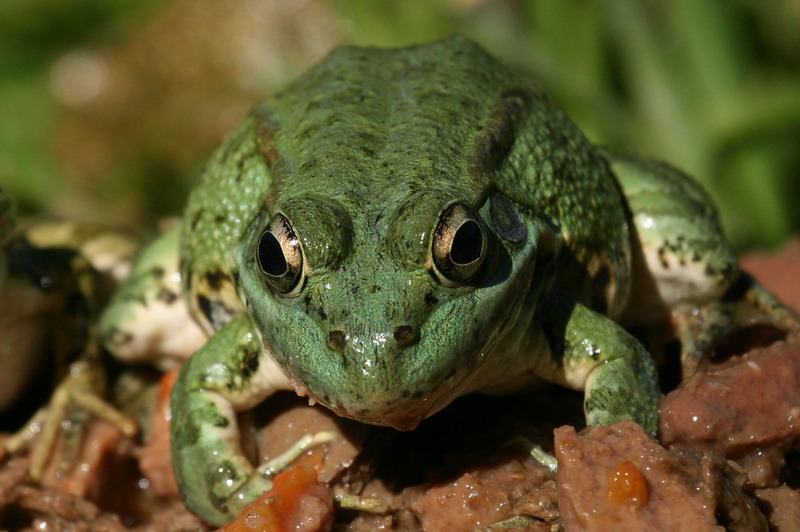 Don´t push, because …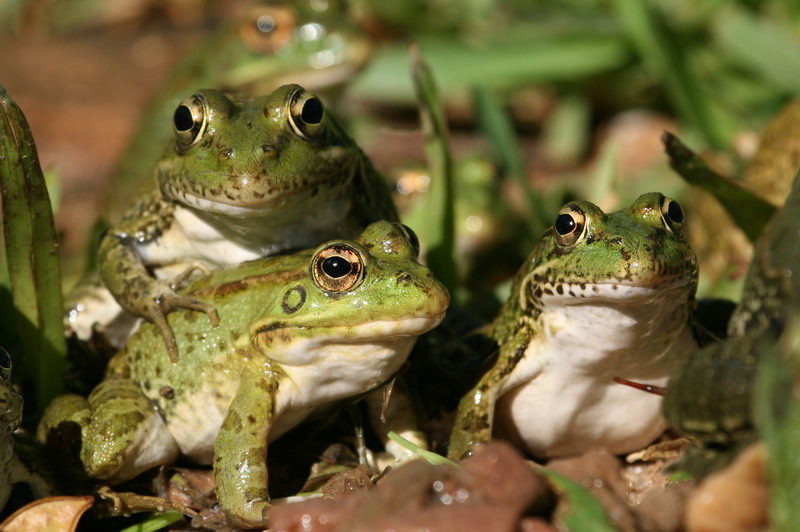 … there are enough flies for all!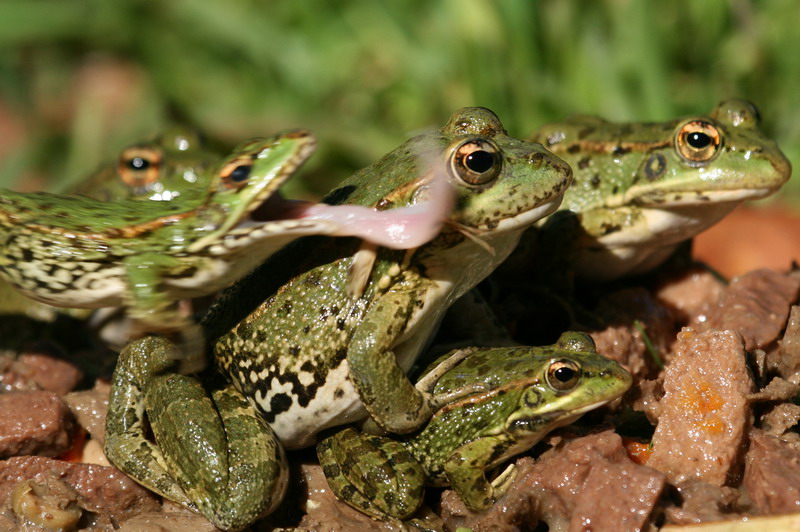 Who is catching the next?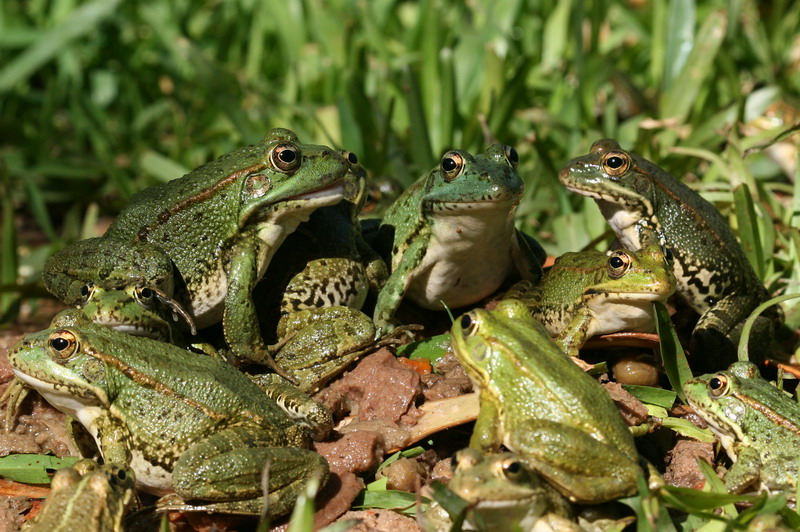 Aha, the guy right side in the back was successful!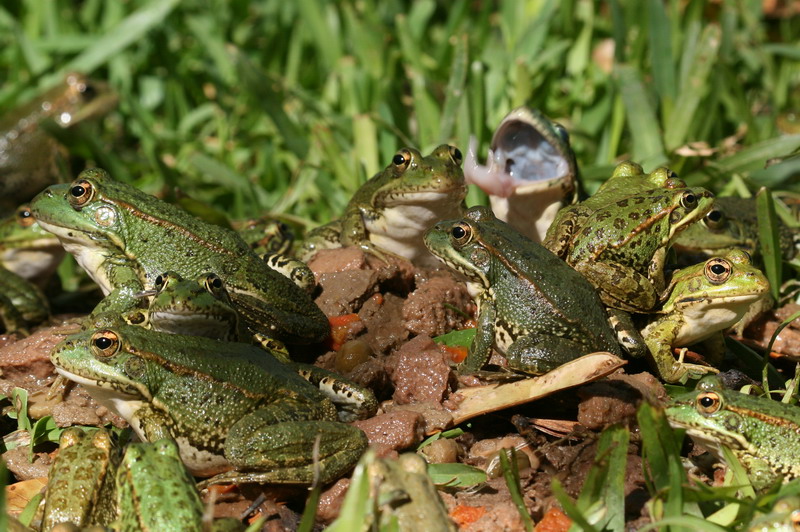 When two quarrel, a third rejoices, - the fly!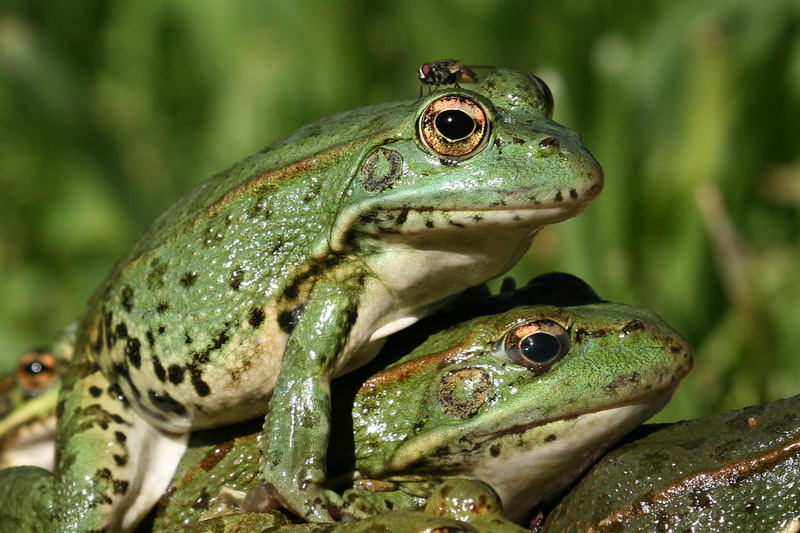 July 8 2009
Birgit Kremer
All photos
©
copyright by Birgit Kremer
webmaster Sabine Börsch
translation by Brit Haagna
Impressum