Cattle egret (Bubulcus ibis)
During the breeding season the head- and chest plumage is lively ochroid: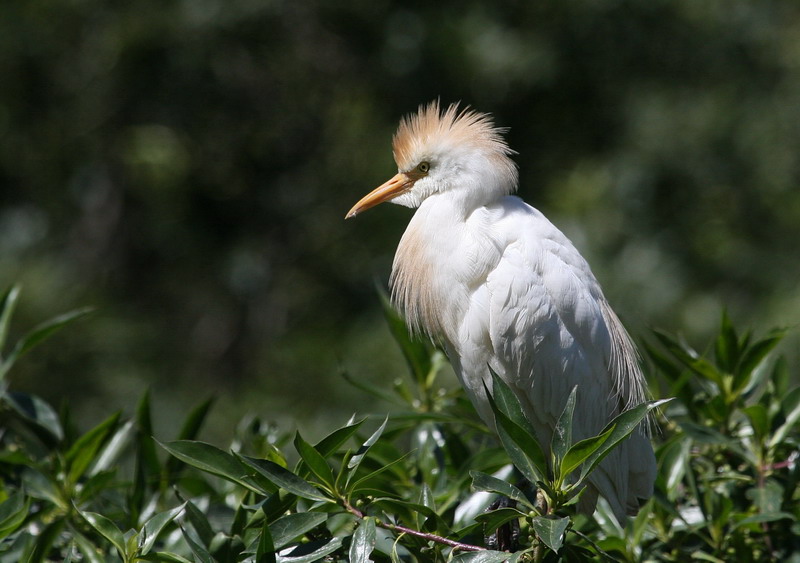 Here a young heron is making his first steps in the branches: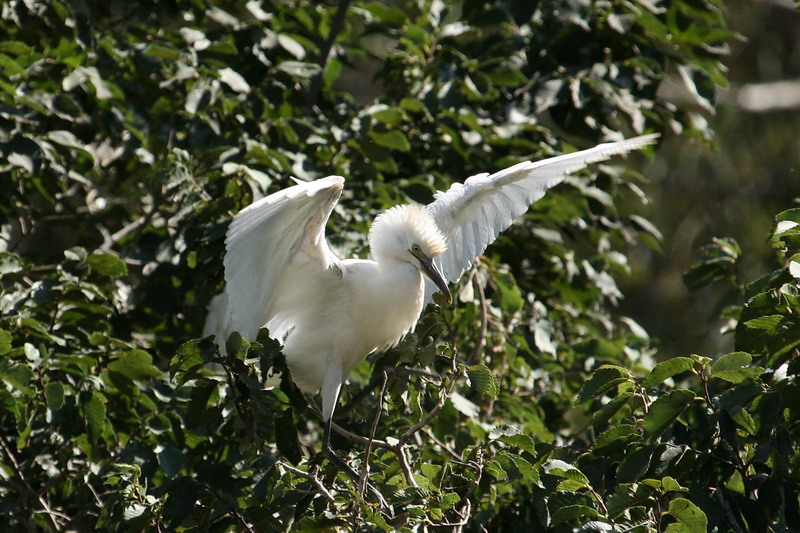 A little theatrically the adult bird is coming for feeding and the youngster is as theatrically calling the attention to it: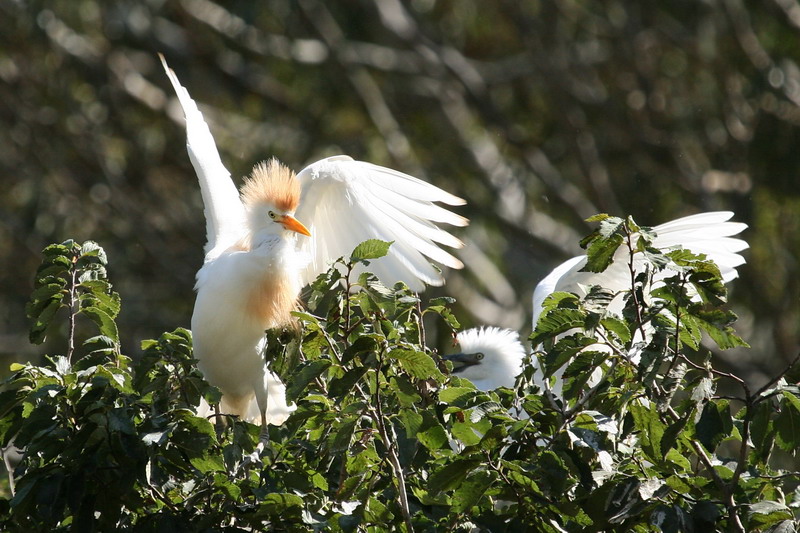 As the father so the son!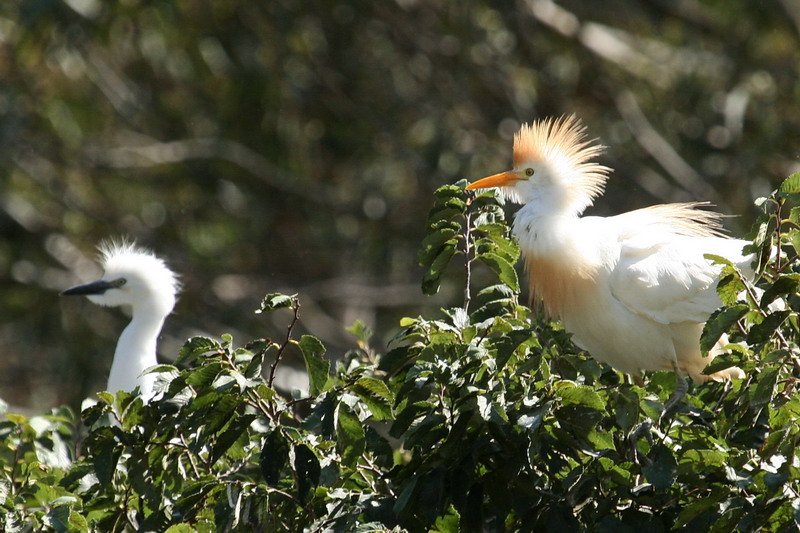 "Where are all my children?":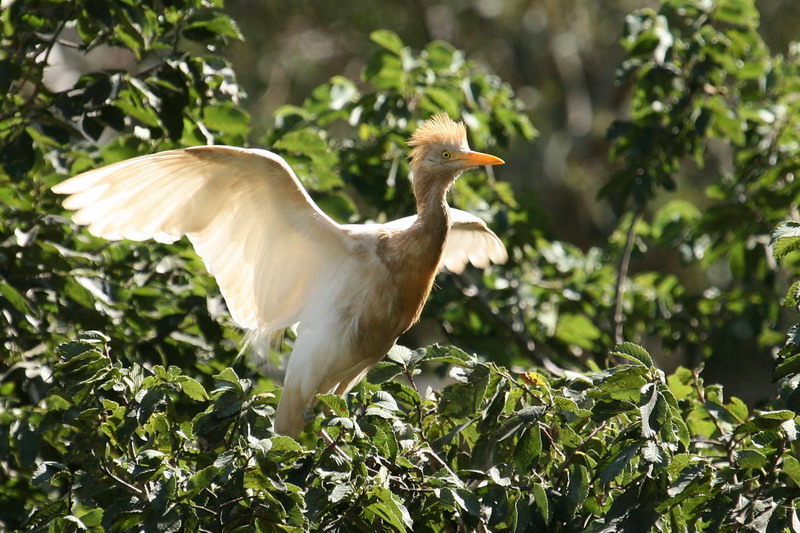 After the youngsters walk around in the branches of the trees, the adult birds have to keep a sharp look out for them: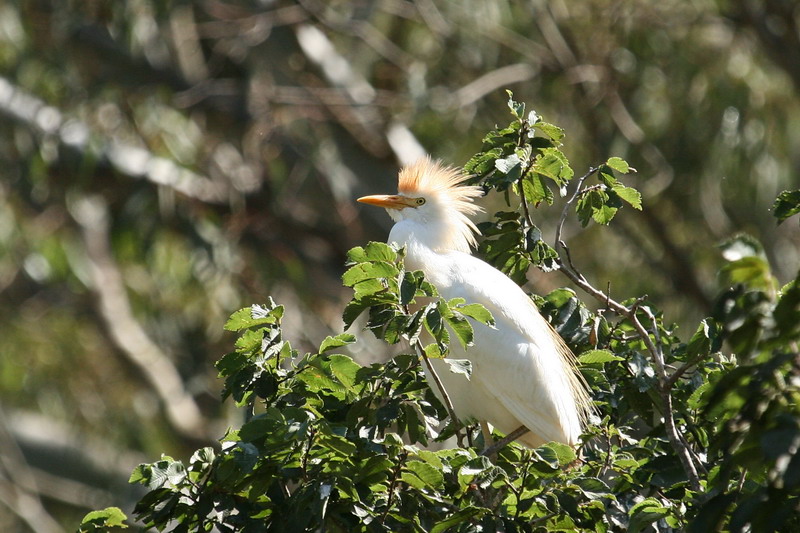 These jolly guys I just like very much and about their expressions and impish actions I always have a good laugh!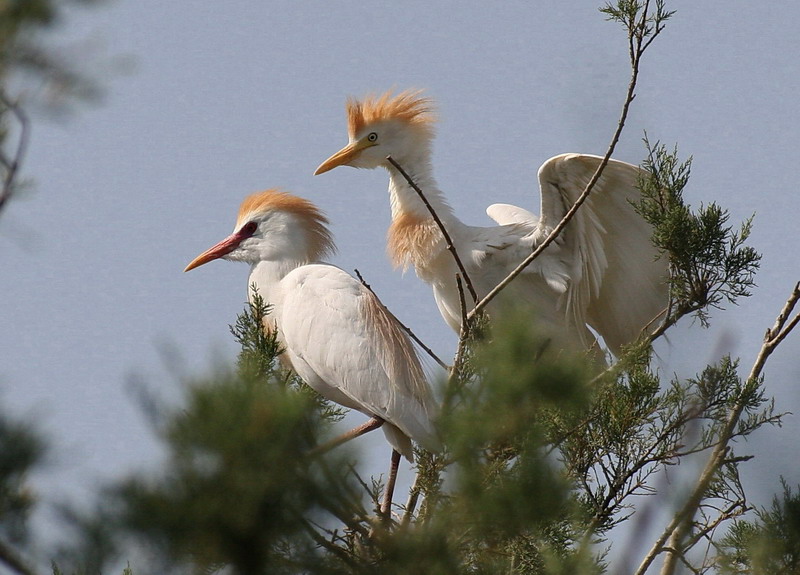 9.4.2011 - La Janda: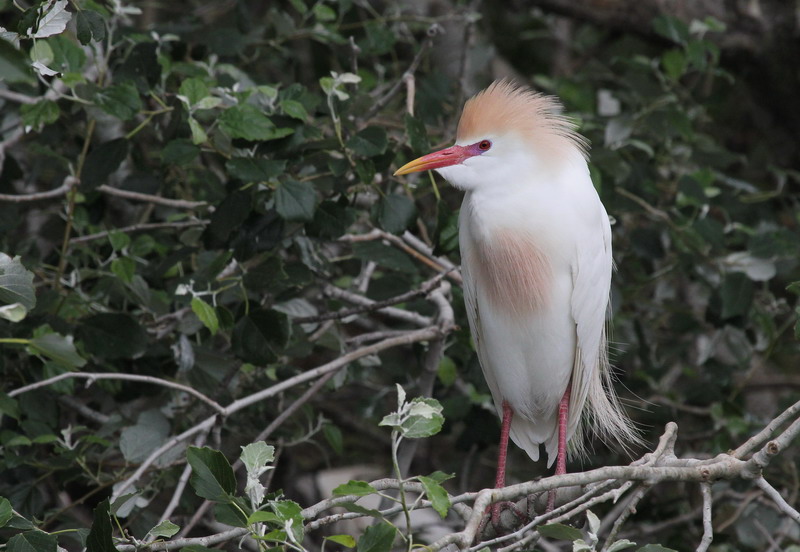 Birgit
All photos
©
copyright by Birgit Kremer
webmaster Sabine Börsch
translation by Brit Haagna
Impressum