Bee-eater (Merops apiaster)
This is because again and again he is flying away to catch an insect and …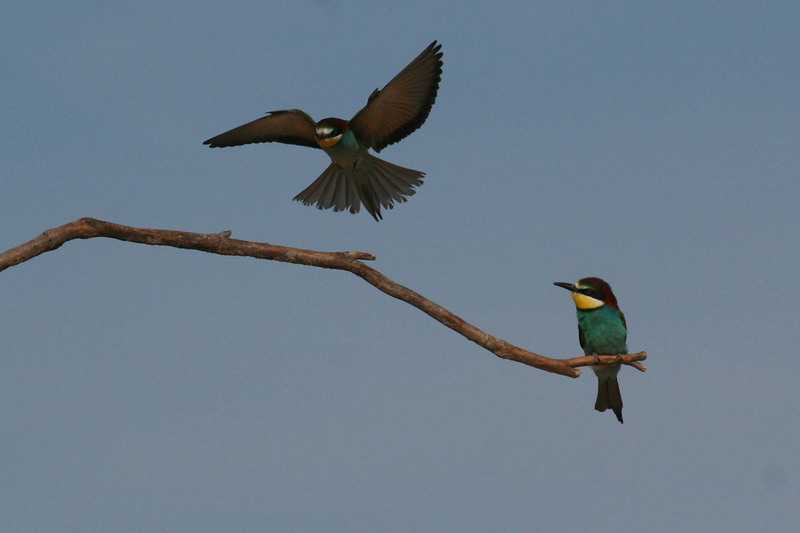 … to present this to the female: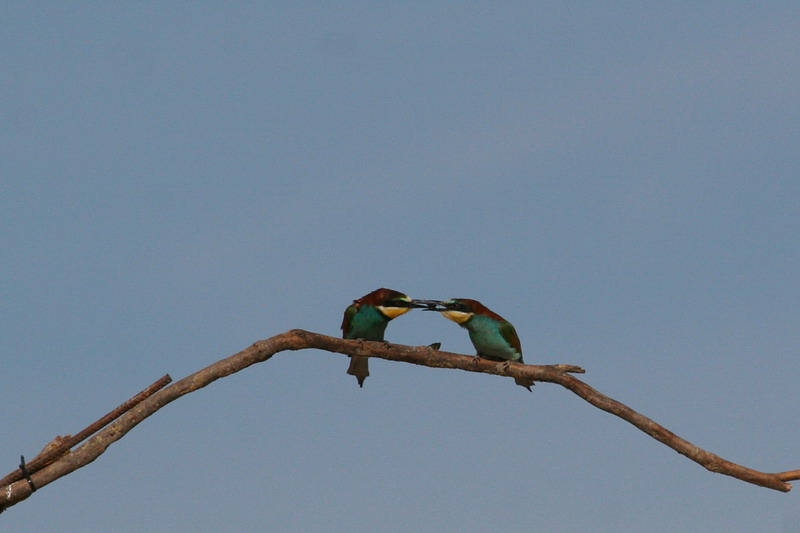 Oh dear, there a rival wanted to feed the chosen female. He shall very quickly and jealously being chased away!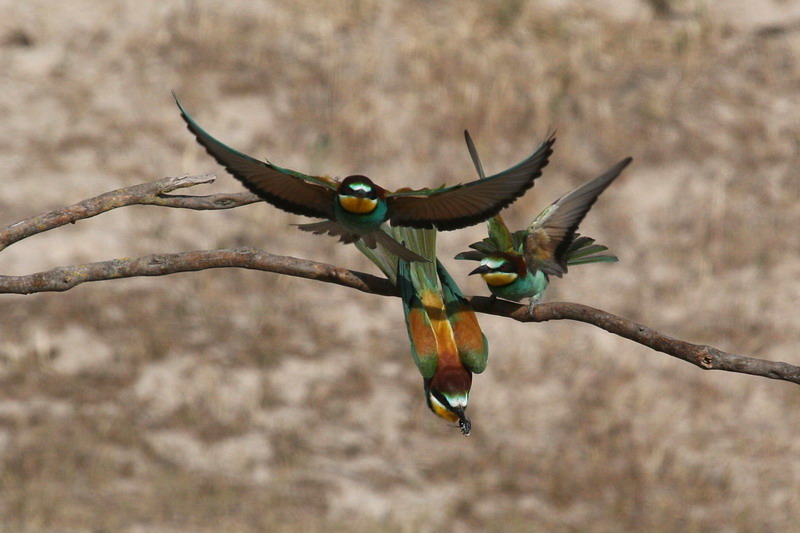 The female is charmed taking the wedding presents and is now ready for mating: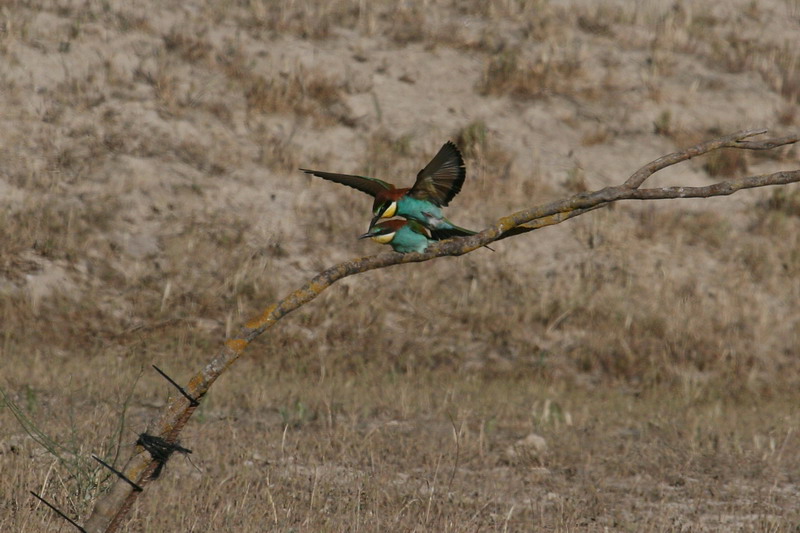 The breeding places are located in sandy stone walls: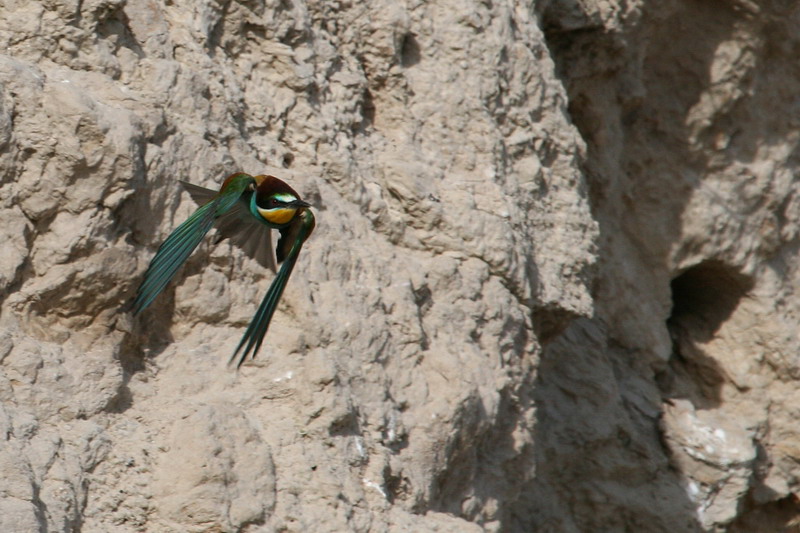 The adult birds are feeding there …
… a brood of 4-7 young birds: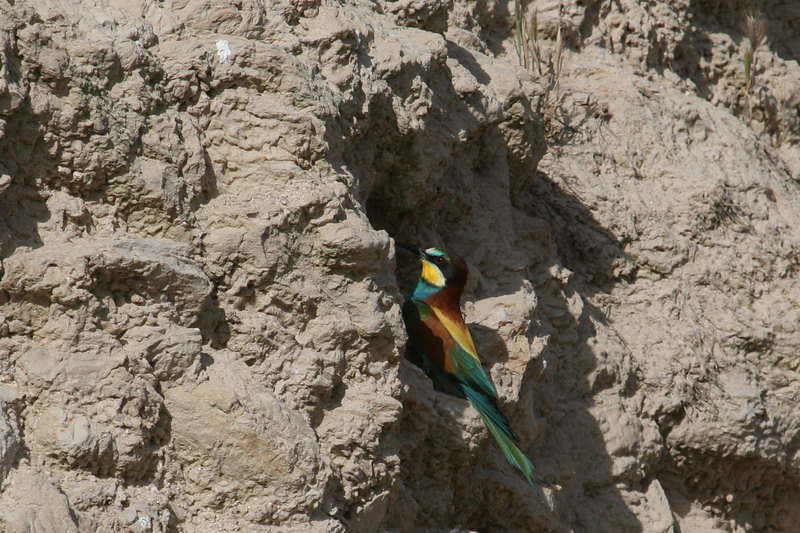 And shortly after the youngsters are fledged, a gathering of …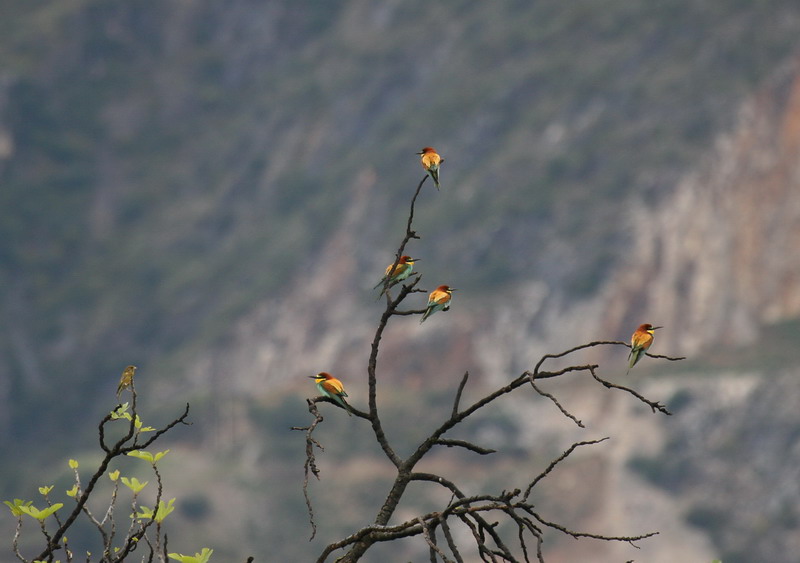 … bee-eaters in troops are taking place to migrate to the winter habitats in Africa: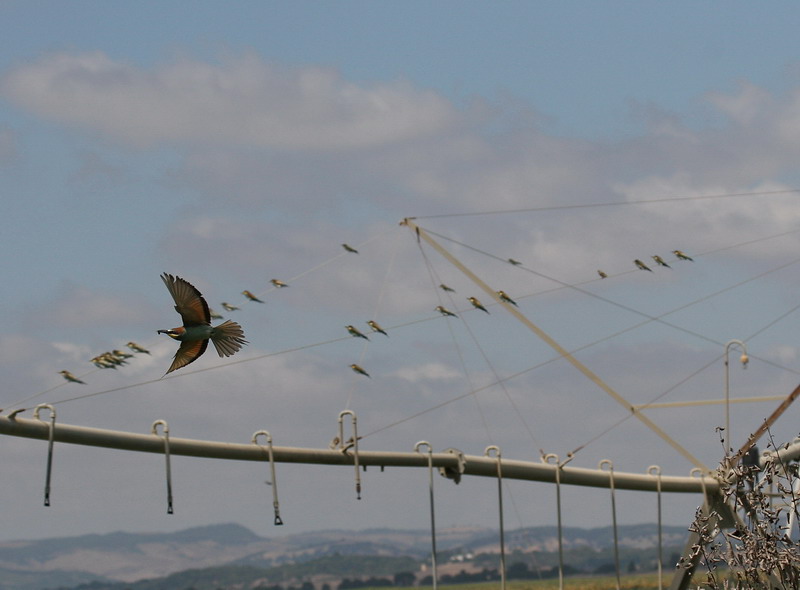 And every time we are looking forward to their return!
And here the brand new pictures from the bee-eaters:
29.8.2009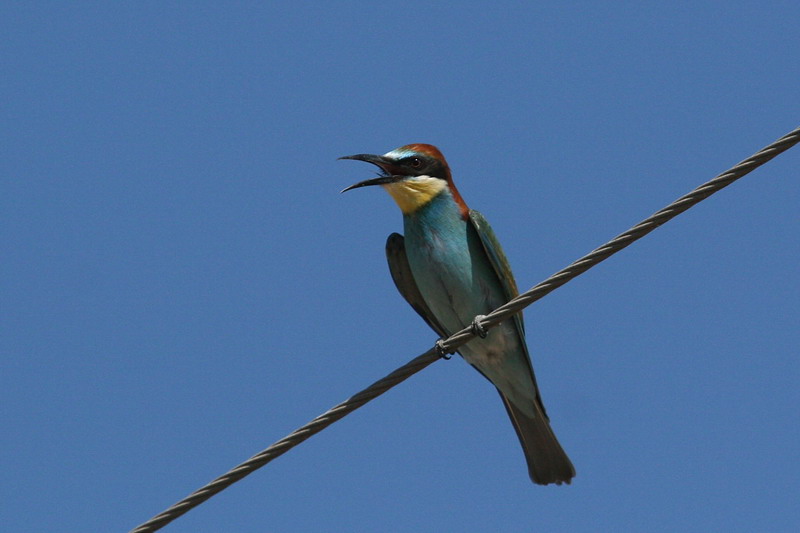 29.8.2009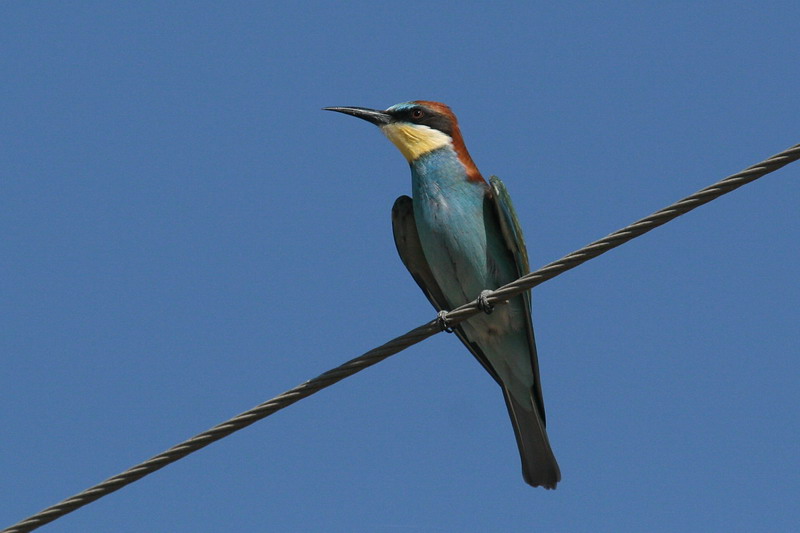 29.8.2009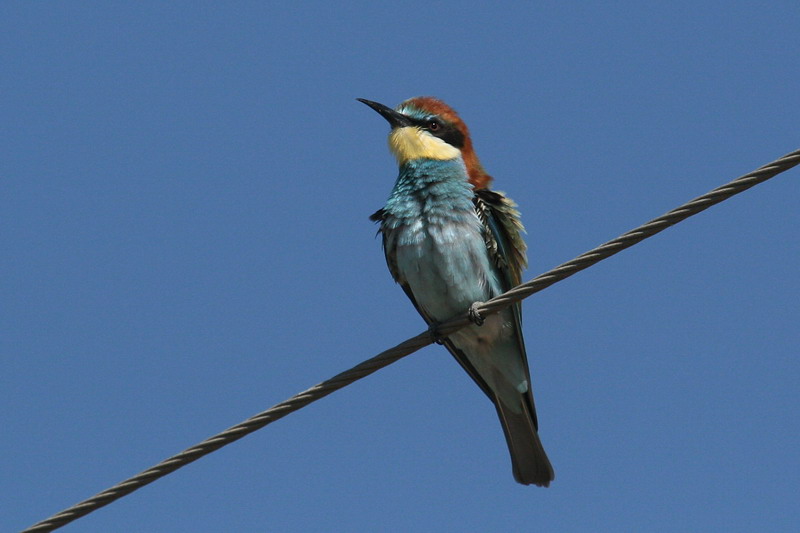 29.8.2009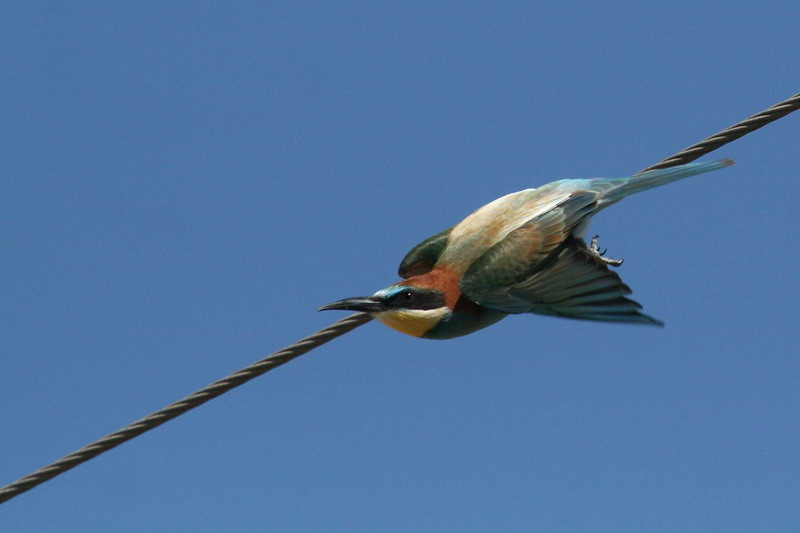 16.4.2010 - heimisches Biotop: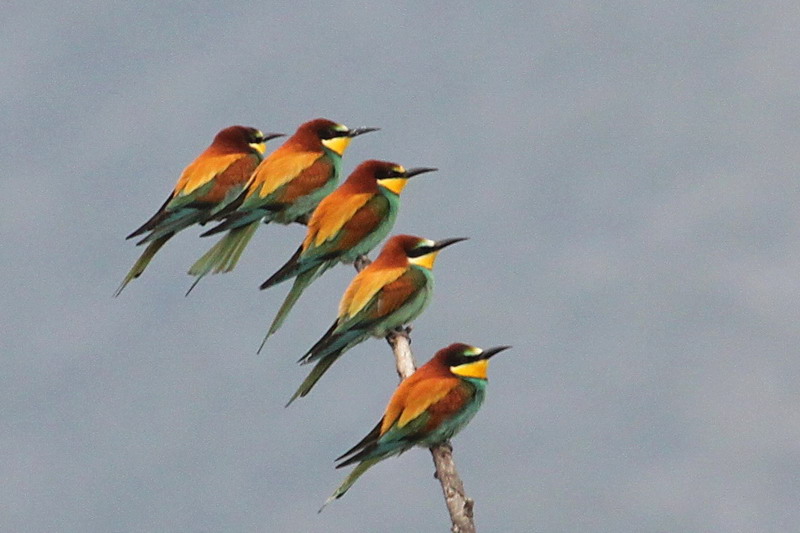 16.4.2010 - heimisches Biotop: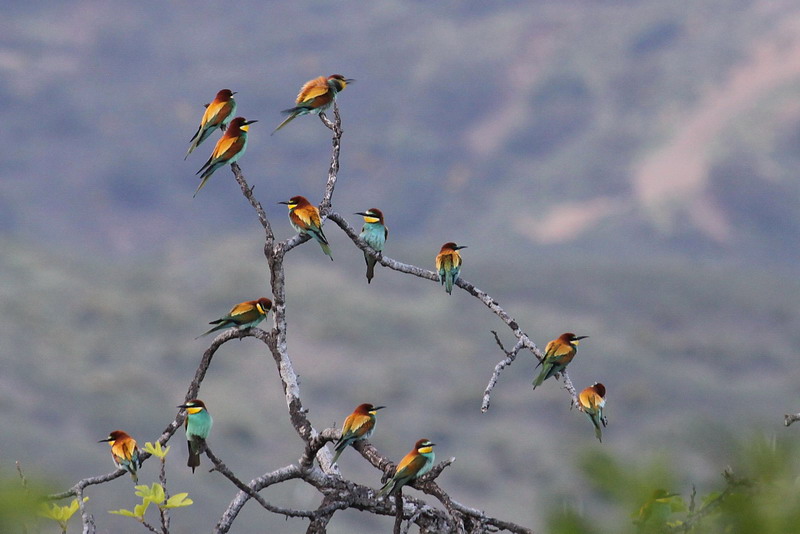 28.4.2011 - Campillos: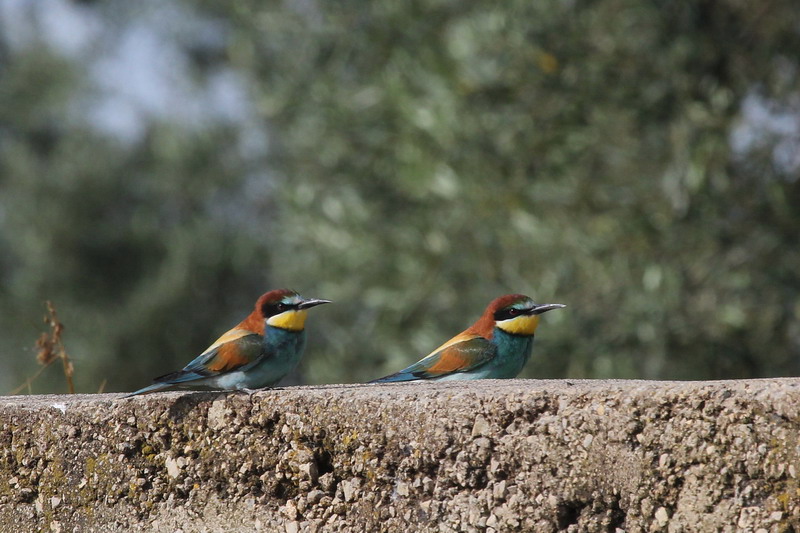 28.4.2011 - Campillos: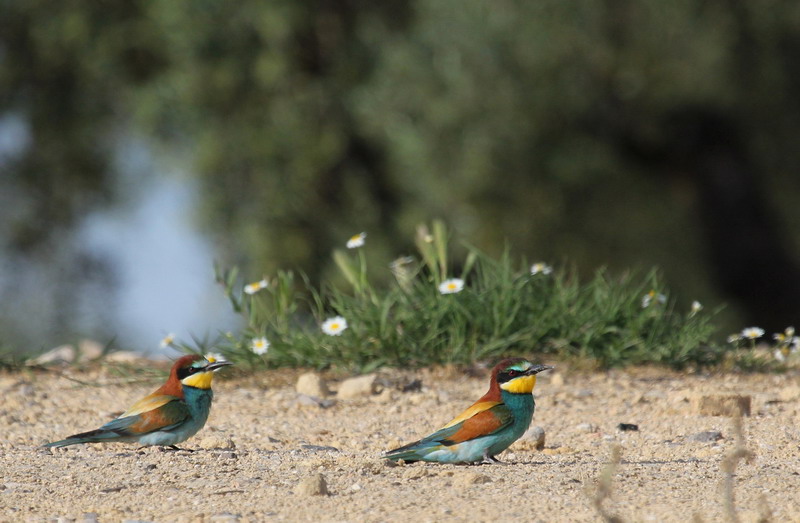 28.4.2011 - Campillos: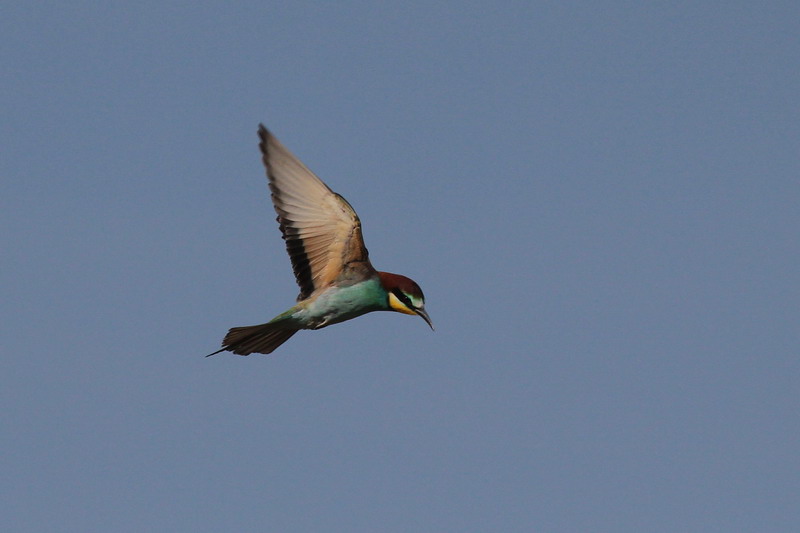 28.4.2011 - Campillos: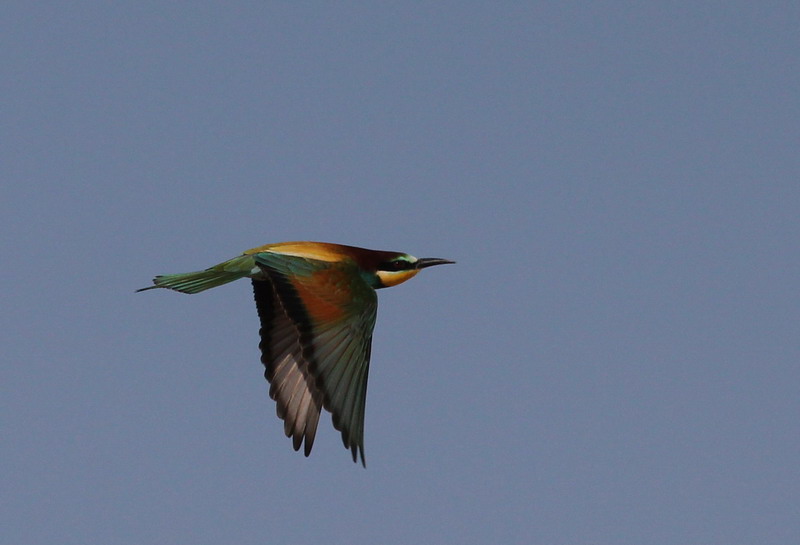 28.4.2011 - Campillos: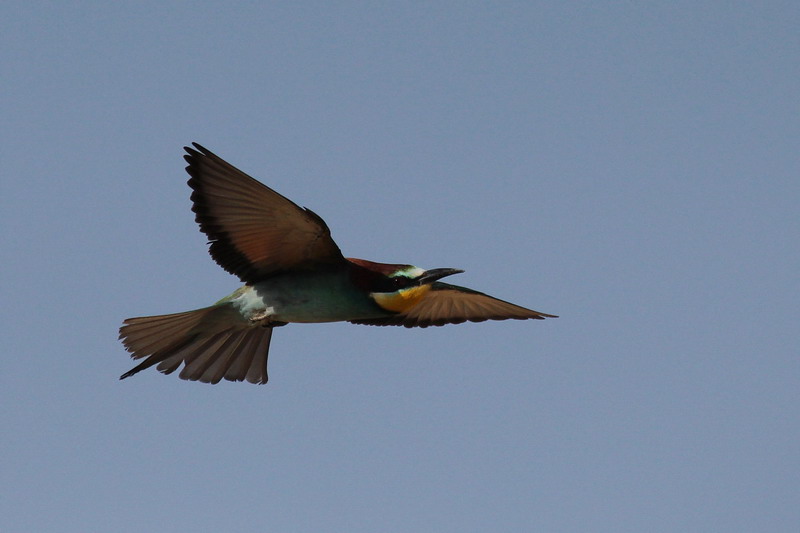 28.4.2011 - Campillos: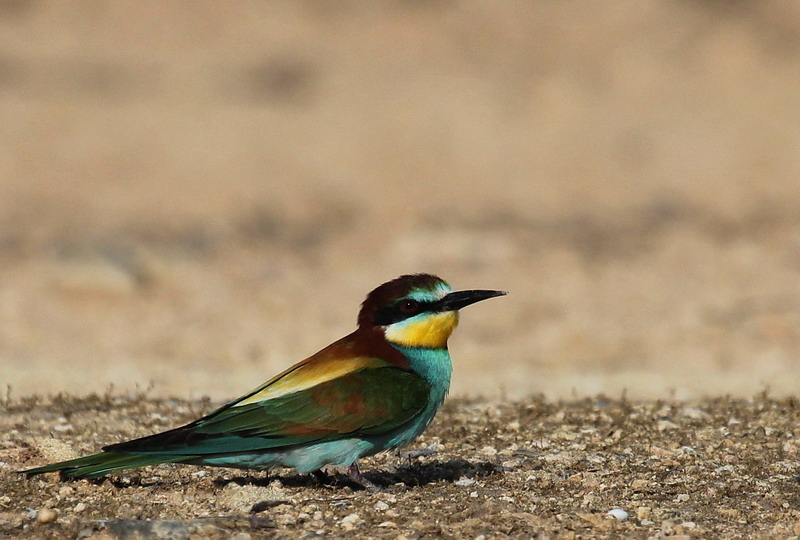 28.4.2011 - Campillos: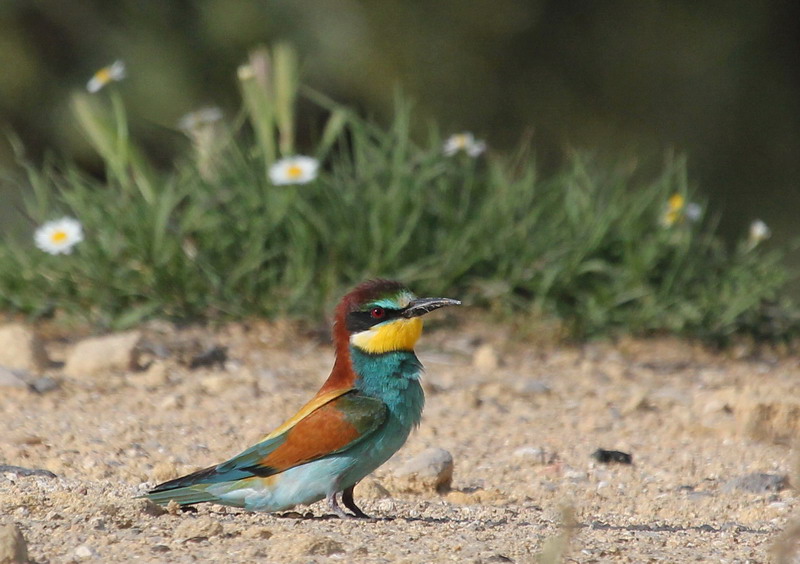 4.5.2011 - Campillos: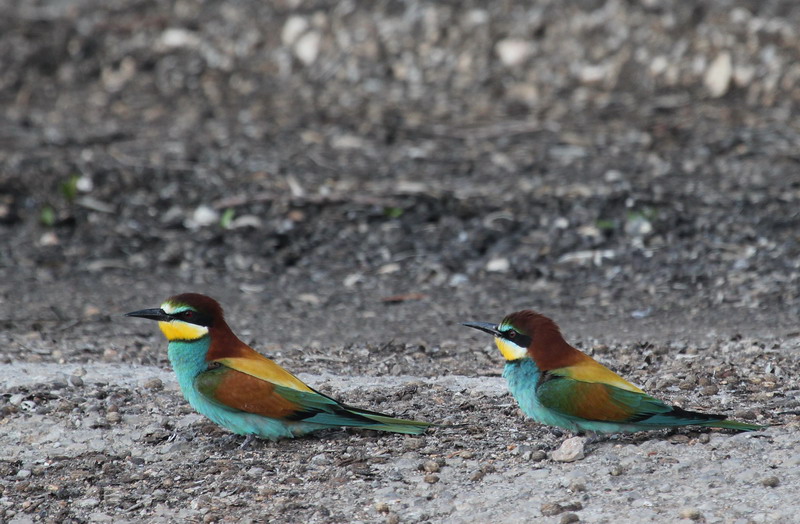 4.5.2011 - Campillos: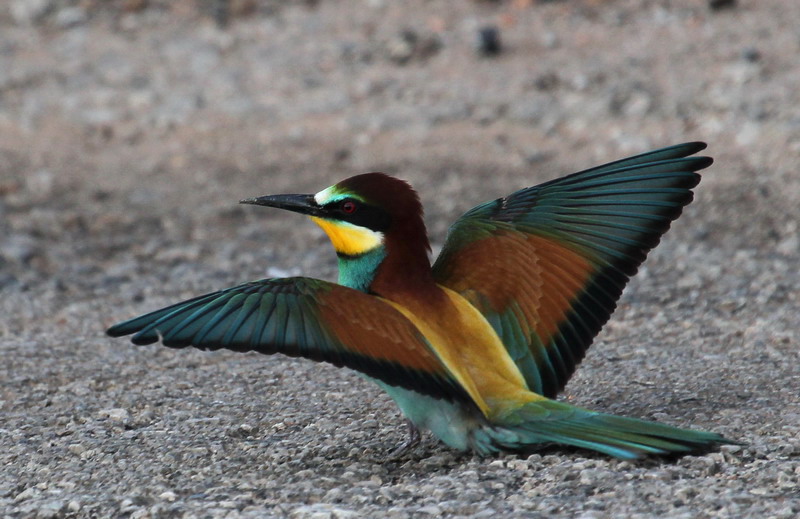 4.5.2011 - Campillos: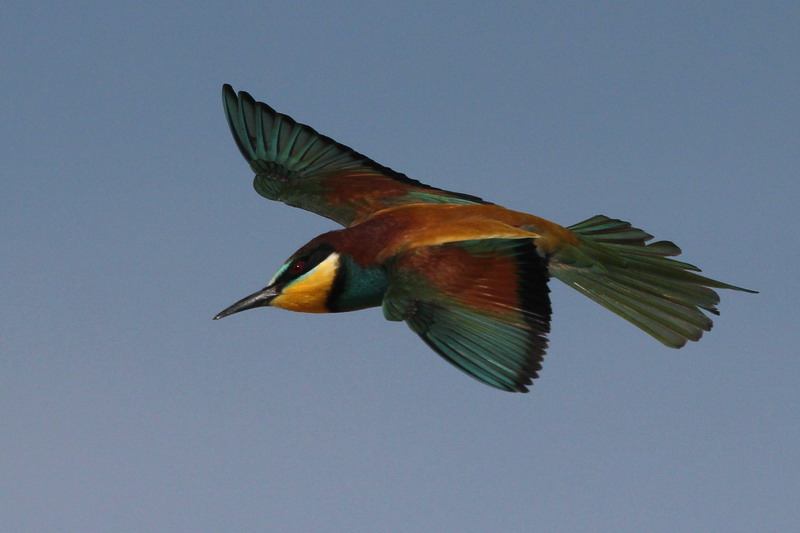 Birgit
All photos
©
copyright by Birgit Kremer
webmaster Sabine Börsch
translation by Brit Haagna
Impressum