Hoopoe (Upupa epops)
"Aha! Here I´ll pick around, but …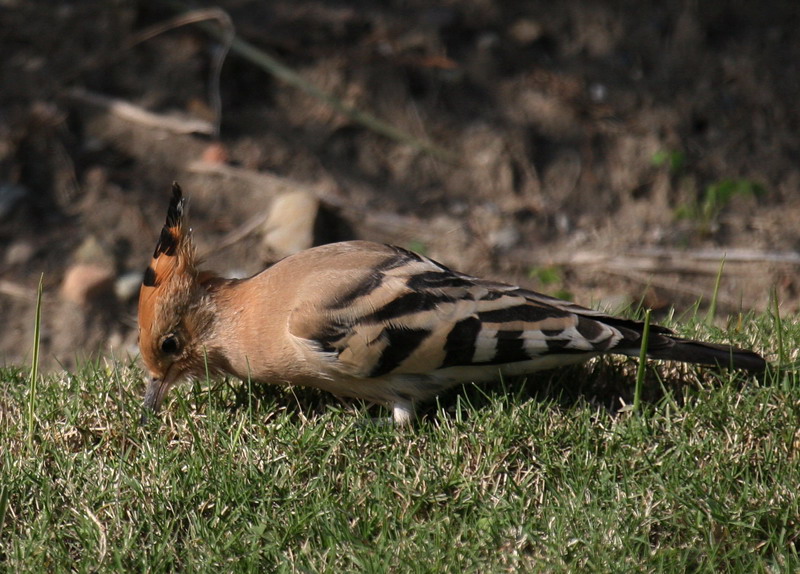 … unfortunately nothing to be found!":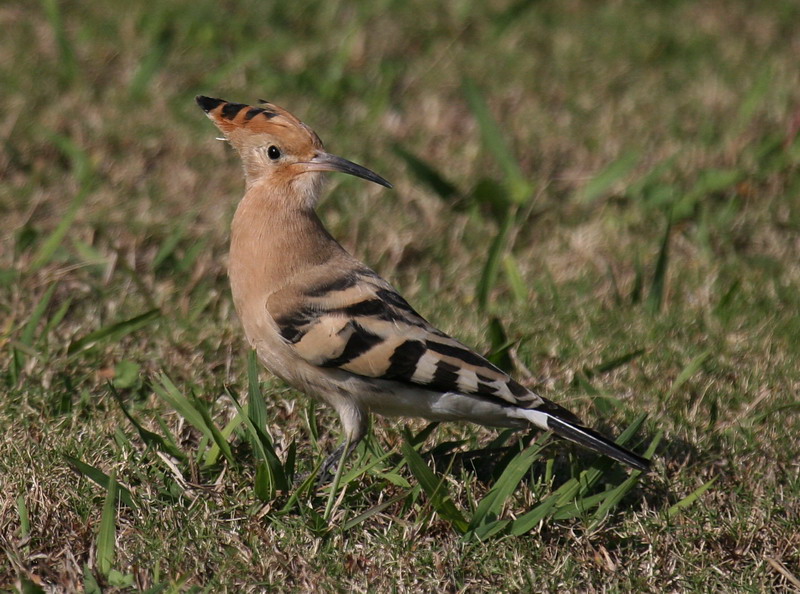 From this first unsuccessful attempt Mr. Hoopoe first has to take a rest on the curbside of the roundabout: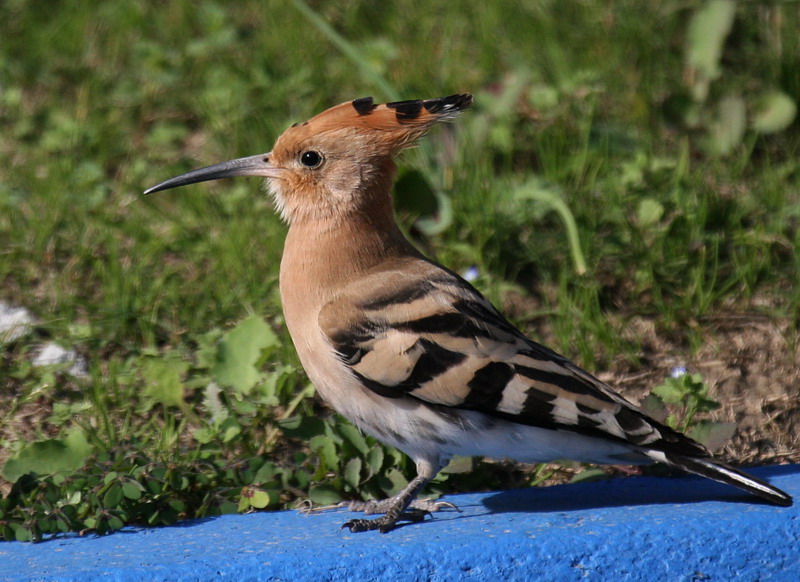 But shortly after he proudly presented the caught caterpillar to me and …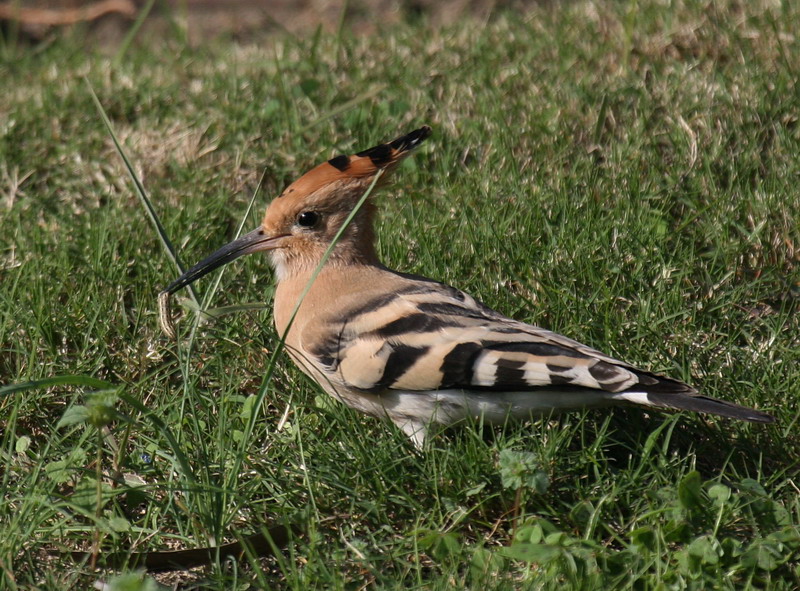 … let me take photos from all sides …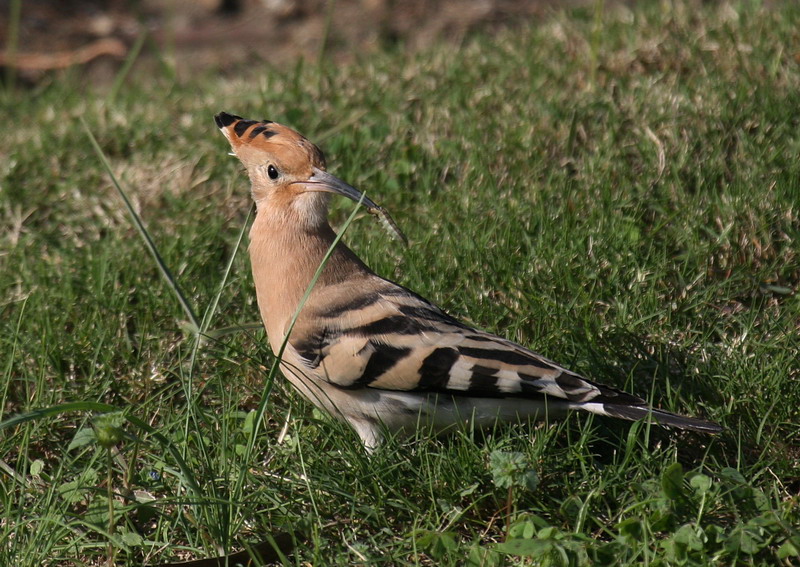 … with it: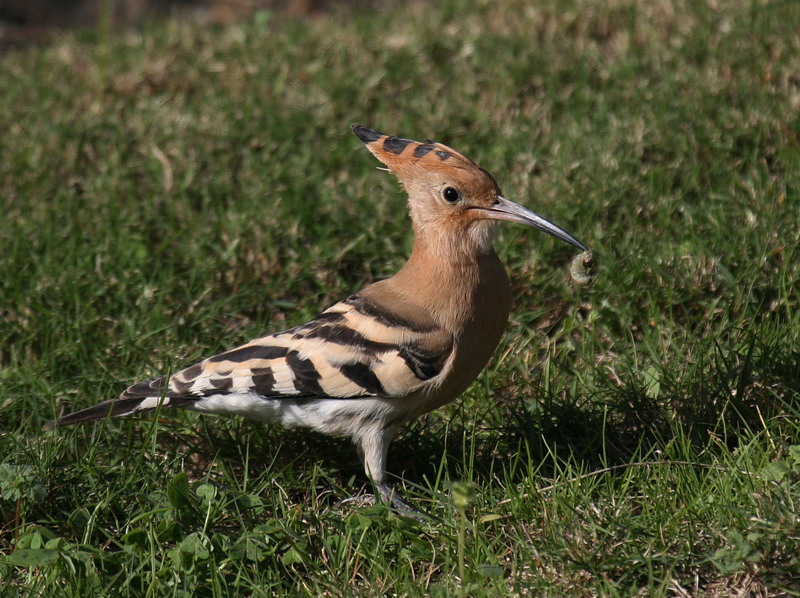 Encouraged by this success, he continued to look for food and …
… Hooray! …was successful again!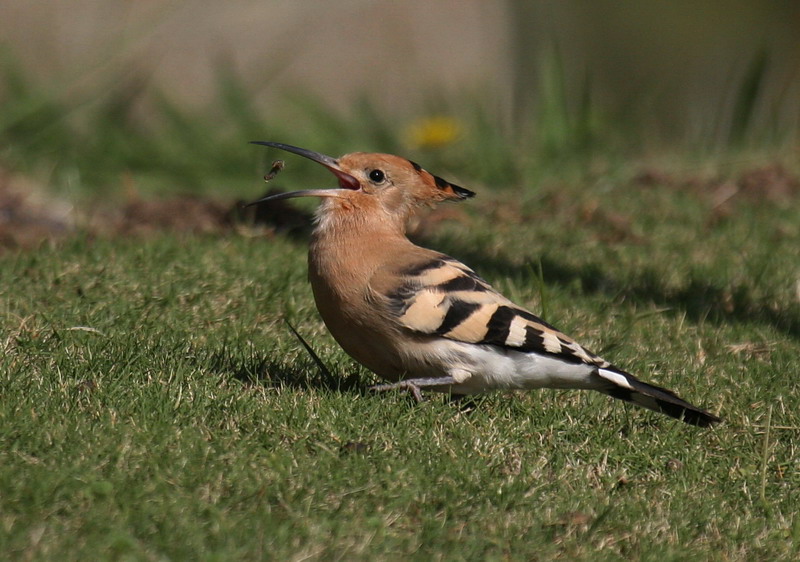 "How fascinating and exciting is such a roundabout!":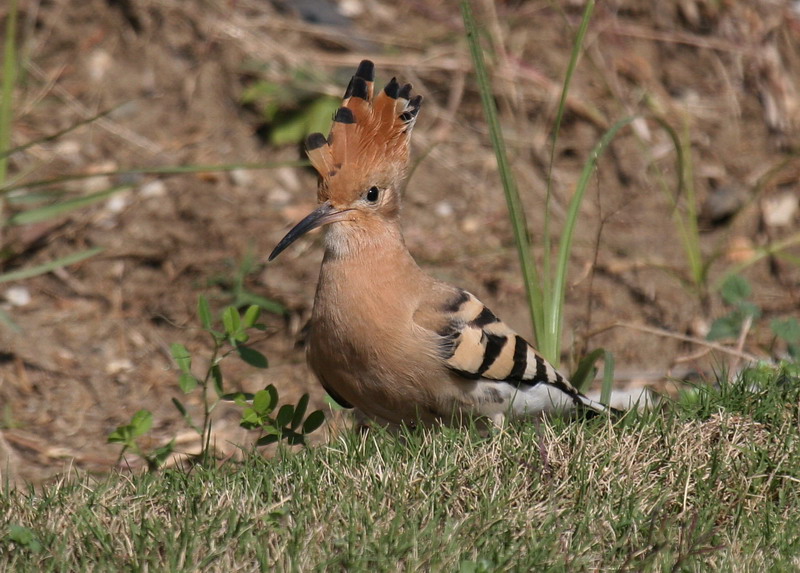 Yes, that was also my opinion!
Since then I always pay attention what is happening in this roundabout. But never again I saw there even one single bird.
31.10.2016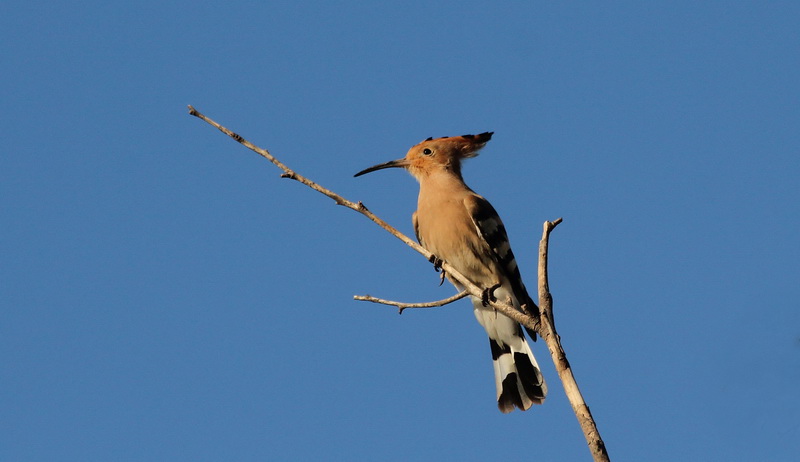 Birgit
All photos
©
copyright by Birgit Kremer
webmaster Sabine Börsch
translation by Brit Haagna
Impressum