Bird migration at the Strait of Gibraltar
September 8 and 10 2011
Dear reader,

Twice this week we had been near Tarifa to experience bird migration up close, because this is really just fantastic around this time of the year! On the first day the birds in blue sky had to fight against heavy winds from South-East, which aborted their continuous tries to cross the Strait of Gibraltar.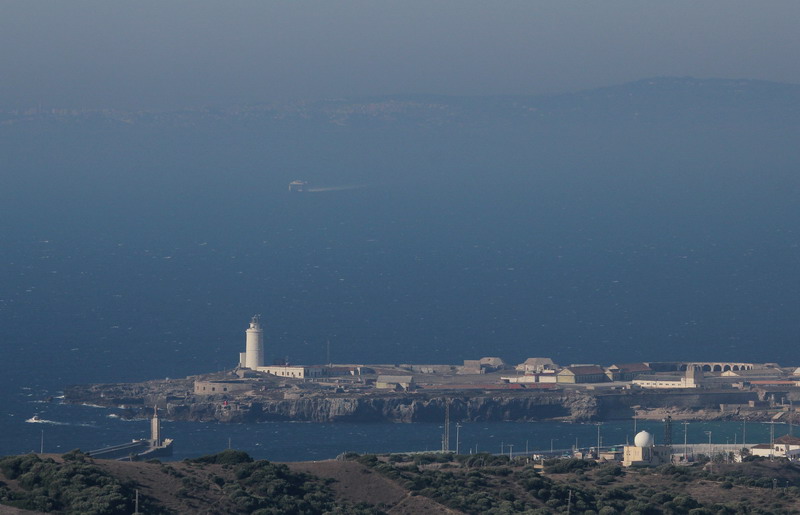 Also flocks of Bee Eaters tried their luck. The wind was blowing heavily around our ears, what this small creatures must have felt fighting against it?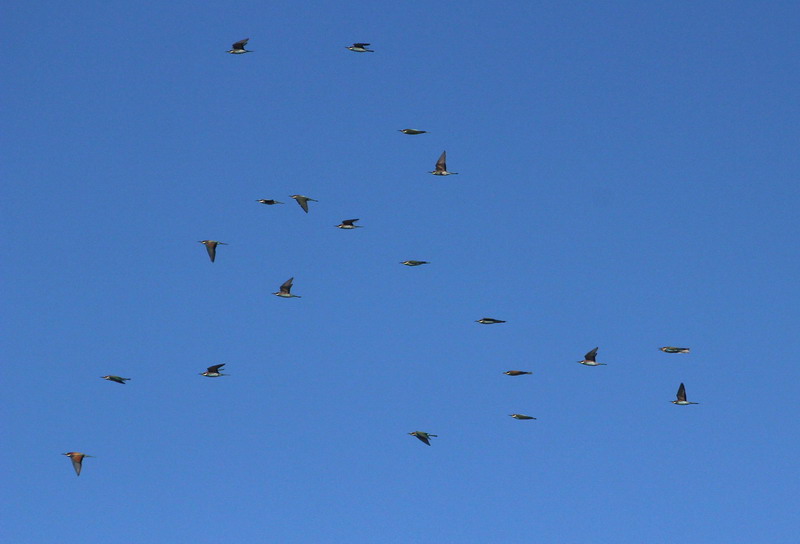 The Egyptian Vultures again and again hat to turn back in order to take …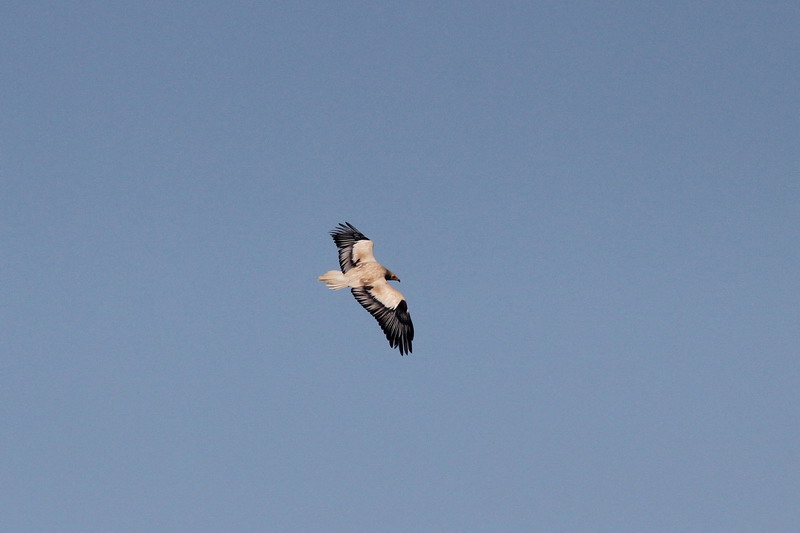 … temporarily rest from the exhausting tries on the floor to …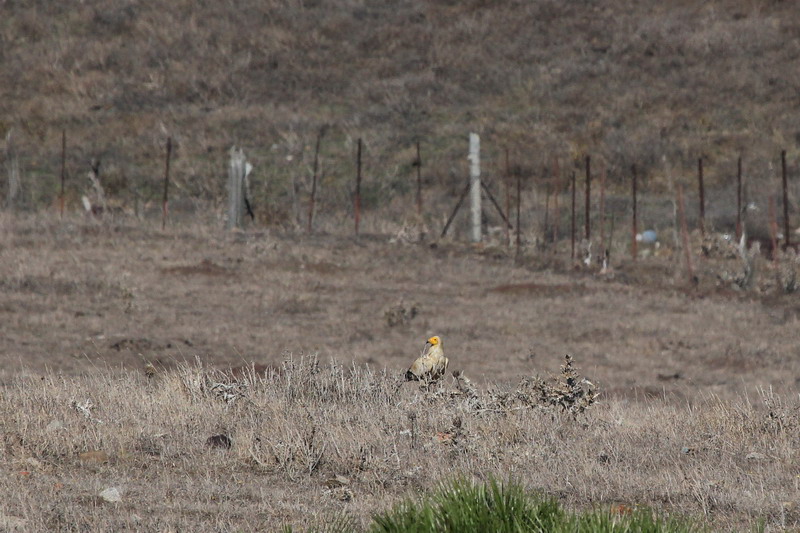 … again try …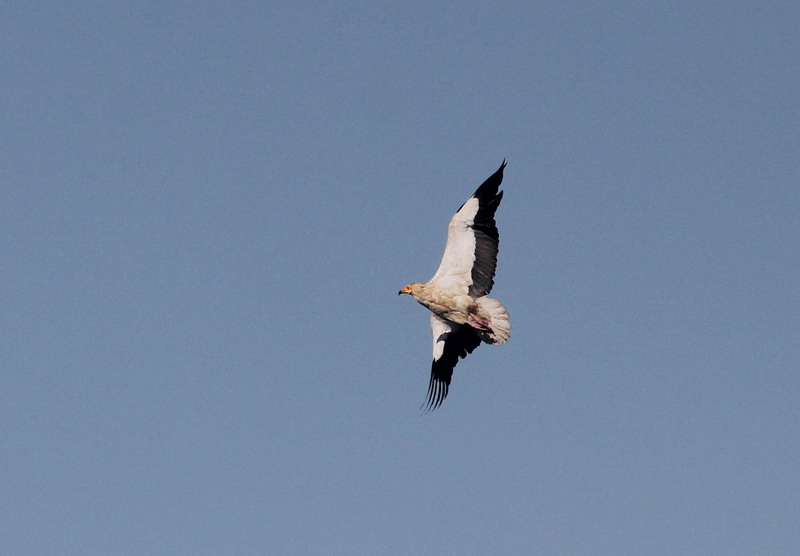 … their luck: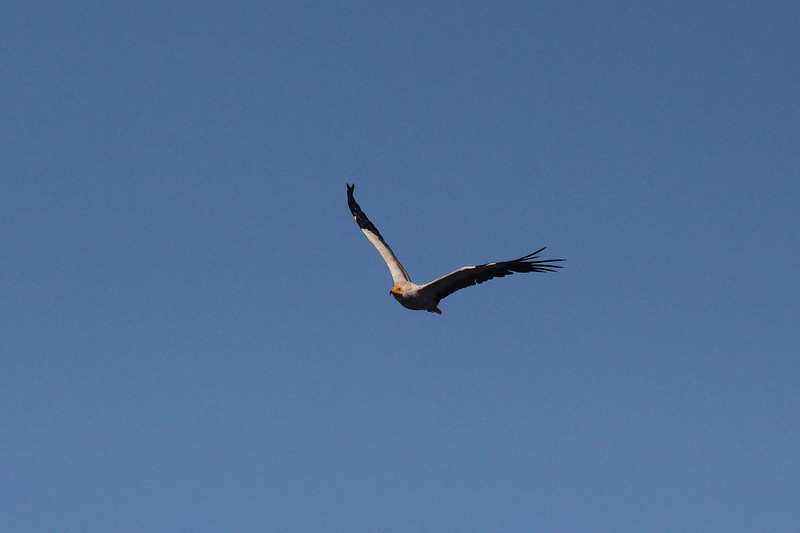 Also the Booted Eagles were waiting restlessly, on alert and may even been hungry on the floor …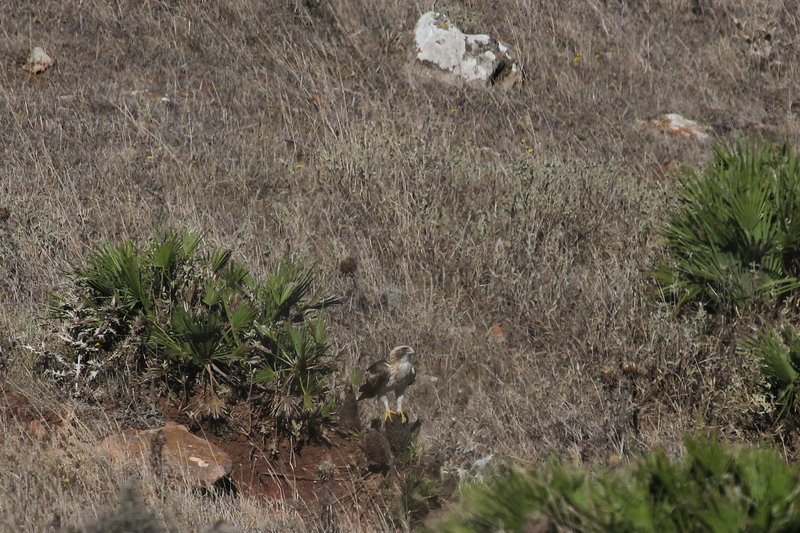 … for better chances to fly. Whether they were successful on this very day to cross the Strait of Gibraltar, I don't know.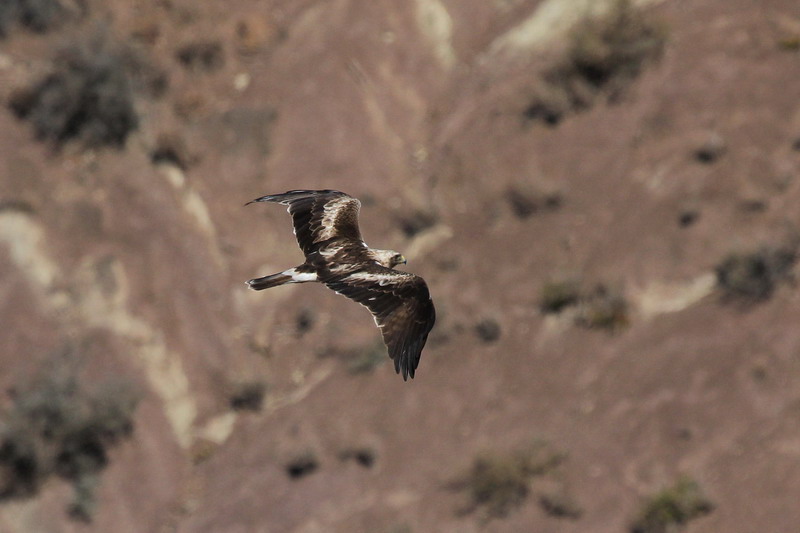 Today, September 10, the conditions were much better and we were able to observe an unbelievable number of birds high up in the air taking course to Africa. Mainly Short-toed Eagles, Booted Eagles, Honey Buzzards and Egyptian Vultures were on their way. But we also saw one Peregrine Falcon and quite a few very quick Sparrowhawks als well as some Black Stork families. Visual an absolute fantastic scenery, photographically the brought photos hardly are usable, because most of the birds were flying very high up. But never mind, the main thing is all could fly to Africa without using too much of their energy reserves!

A few of the many many Short-toed Eagles did us the favor …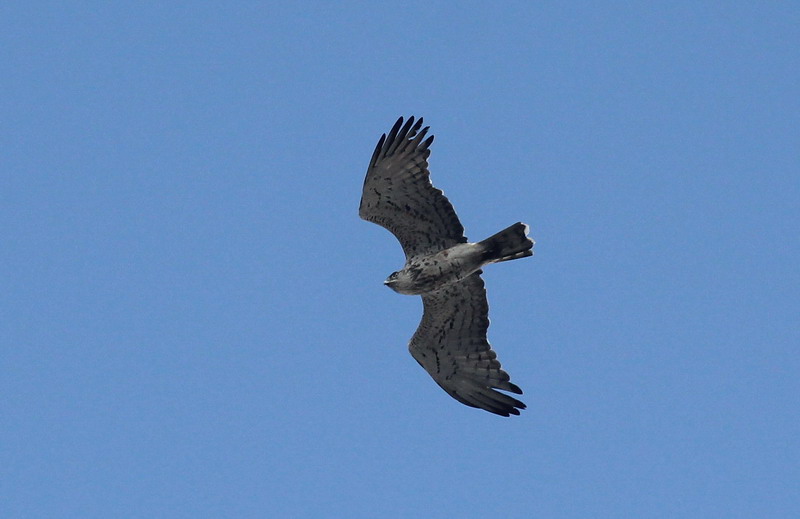 … to fly a little lower, before they also went up high: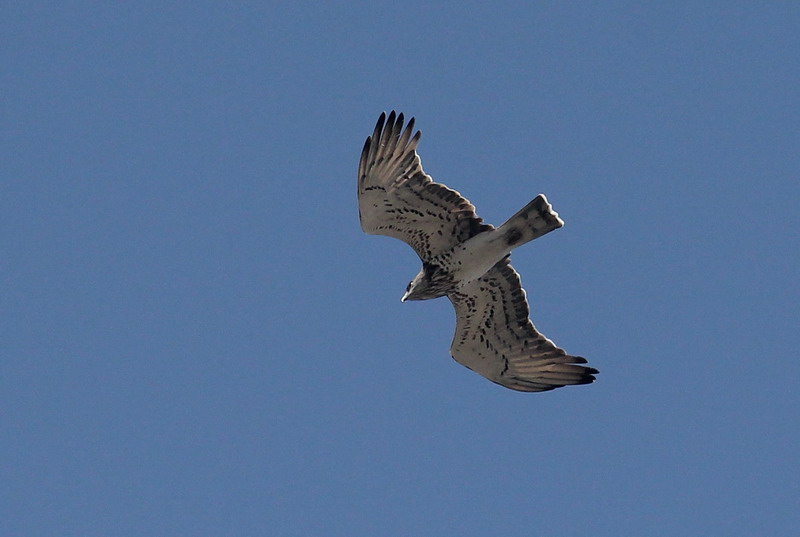 Also a group of Griffon Cultures were gazed by the many enthralled bird friends as they flew low: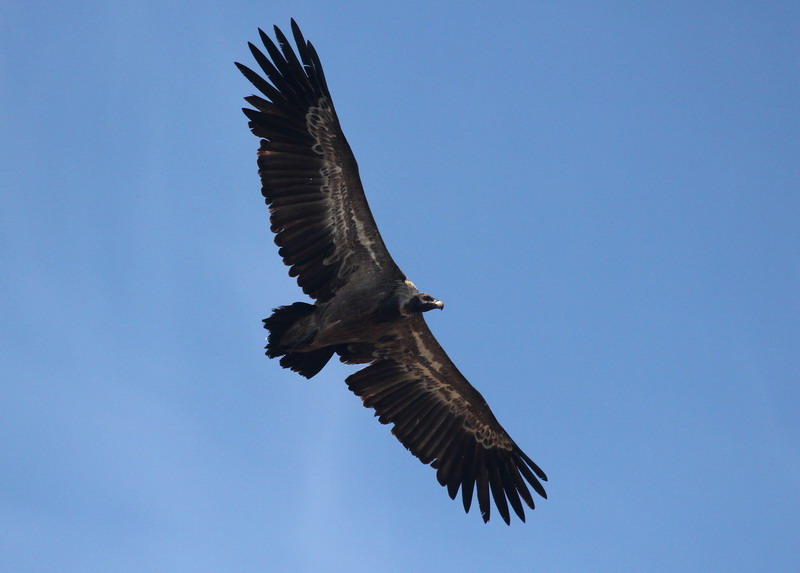 Nearly for one hour we followed the violent efforts of this huge flock of White Storks to reach Africa. Again and again the birds were drifted backwards and were starting time and again flying with their own power. We were very worried, but then - finally - they caught a thermal bubble, which carried them across the big tankers at the Strait of Gibraltar - to the African coast. With our binoculars we were able to observe that very well and we were very much touched. As a photo only this one to remember: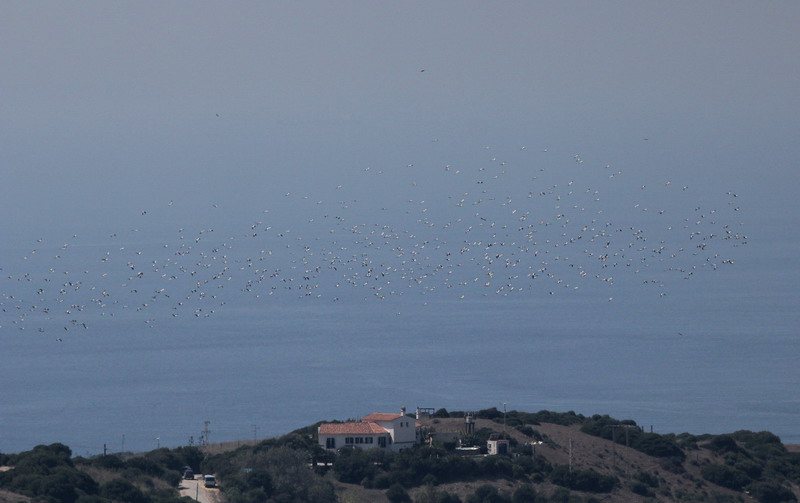 Best regards
Birgit Kremer