One year about the life of the stork colony at San Roque
Dear reader,

In the year 2005 we discovered during a drive the stork colony of San Roque, which is with about 60 stork nests the biggest in the nearer surrounding. Who is not immediately overwhelmed to be able to observe these beautiful and expressional big birds from so near? And in this number! We anyhow had been over the moon about the sight and from this time on visited this colony as often as possible.
It is not only the enjoyment in photography, to get later from hundreds of shots a few nice photos, no, as well pleasing it is, that by photography you also are becoming a very good observer, because you have to outguess a situation, if you want to get certain scenes. And this of course means to get to know the life-style of the birds. This combination really means a lot to me!
Thousands and thousands of photos were shot in the course of time, each situation caught and now I would like, based on a selection, to introduce on this place a year in the life of the colony storks of San Roque in pictures and small texts. Enjoy!
The surrounding
The stork colony extends over an area of about three kilometers at the edge of the Alcornocales Nature Reserve ...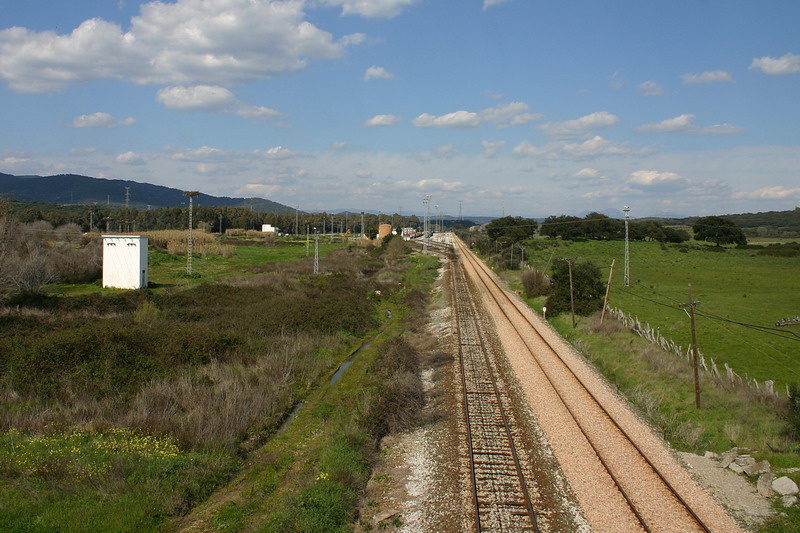 ... between the rail tracks and the ...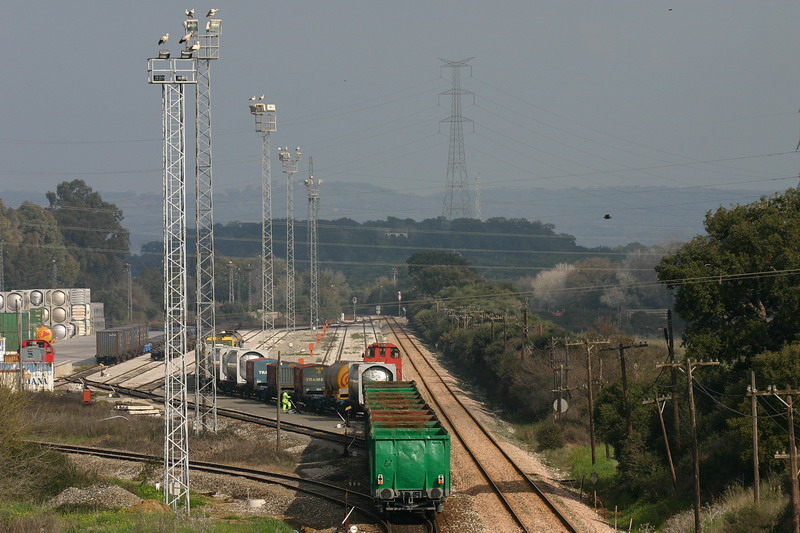 ... heavily trafficked road between San Roque and Castellar de la Frontera.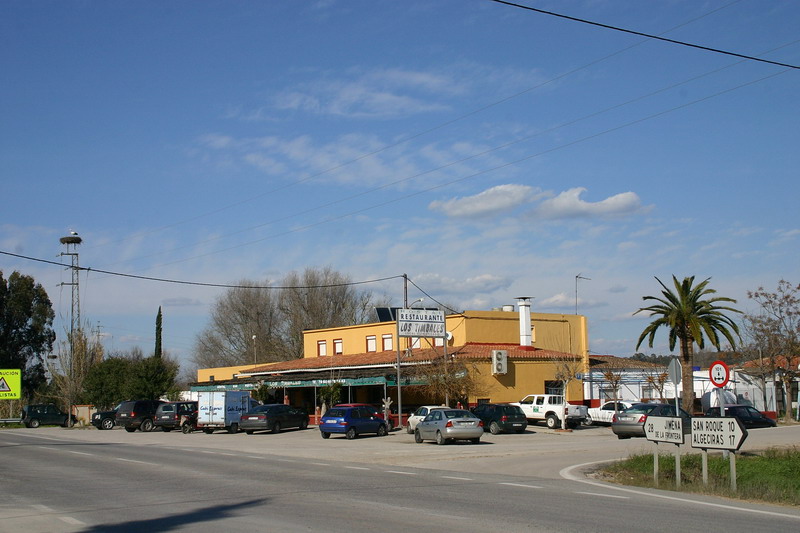 The colony storks were not only attracted by the convenient layout for traffic,

, but mainly the near of the garbage dump of Campo de Gibraltar, a not to be sneezed at 'fast food restaurant' if food is needed urgently! Mainly during breeding season. - Originally at home in tree nests the white storks evolved into hemerophile. What other choice they had when humans started to drain more and more wetlands and to take it away - as well as for many other species as well it is their habitat?
This domicile of the white storks of San Roque in the middle of human civilization got some important drawbacks, and more than once we caught our breath watching the fast flying maneuvers of the red beaks in the middle of the wires. And of course it's unavoidable that sometimes accidents happen - mainly when the youngsters are fledging.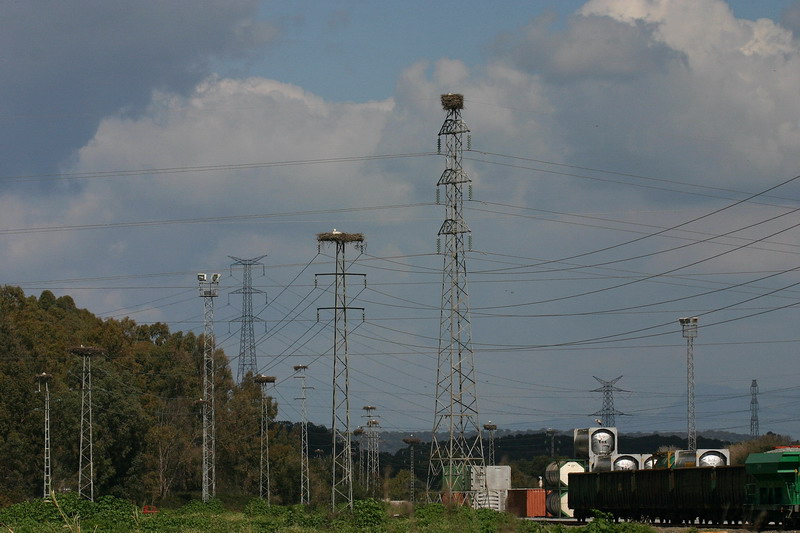 Continuation on page 2