Stork colony at San Roque and garbage dump of Los Barrios
January 31 2010
Hello dear stork friends!


The nearly spring like day invited to make an excursion to the colony storks. Besides we wanted to drive to the garbage dump of Los Barrios, to look if already the first black kites are back from Africa.
We arrived just in the very moment when Clyde landed at Bonnies: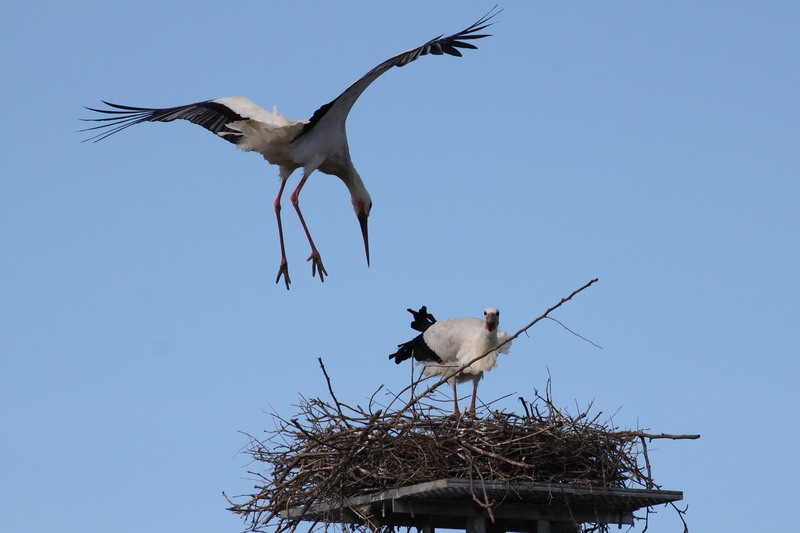 Seeing each other was like a big event and ...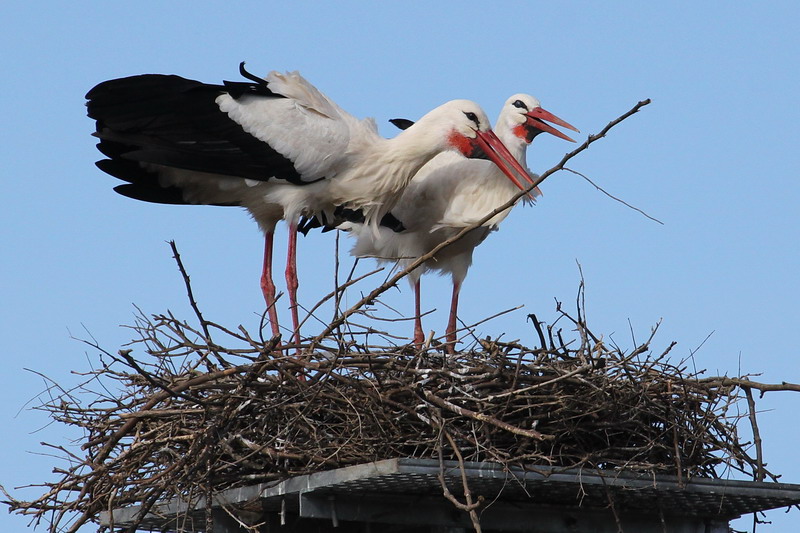 ... soon after the trickster couple "whispered sweet nothings" very much in love: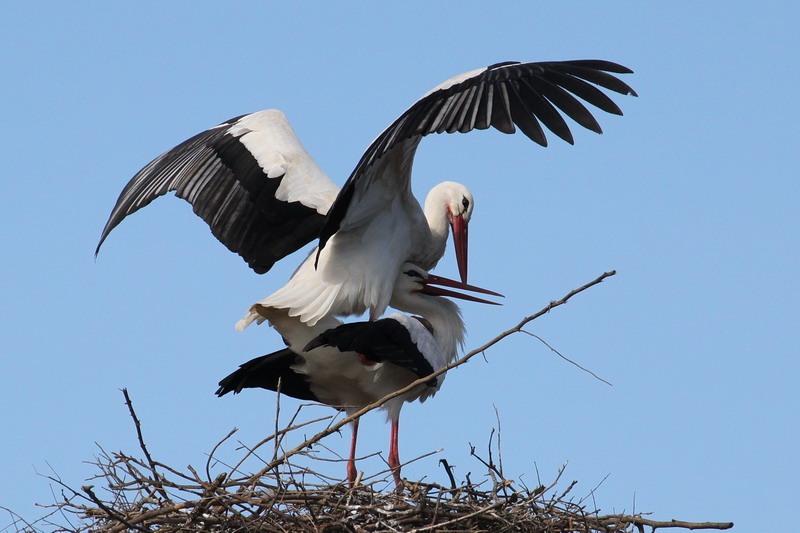 "That was nice!" Bonnie felt and ...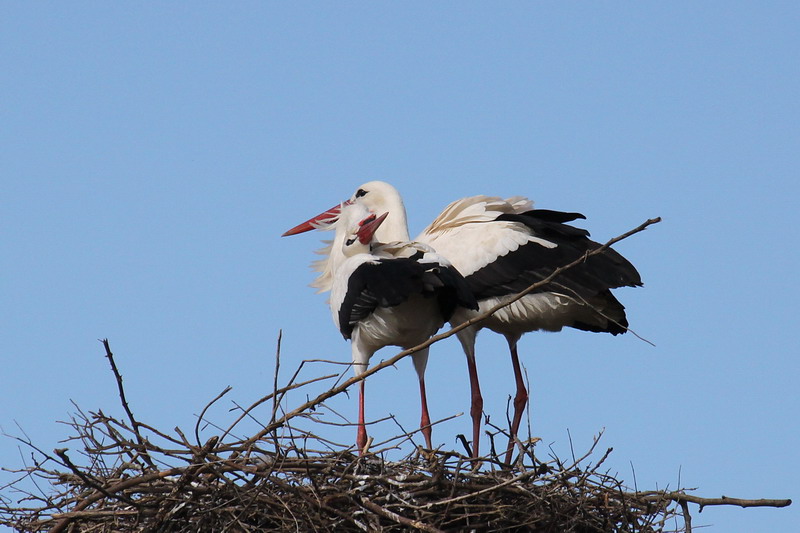 ...pinched her Clyde fondly: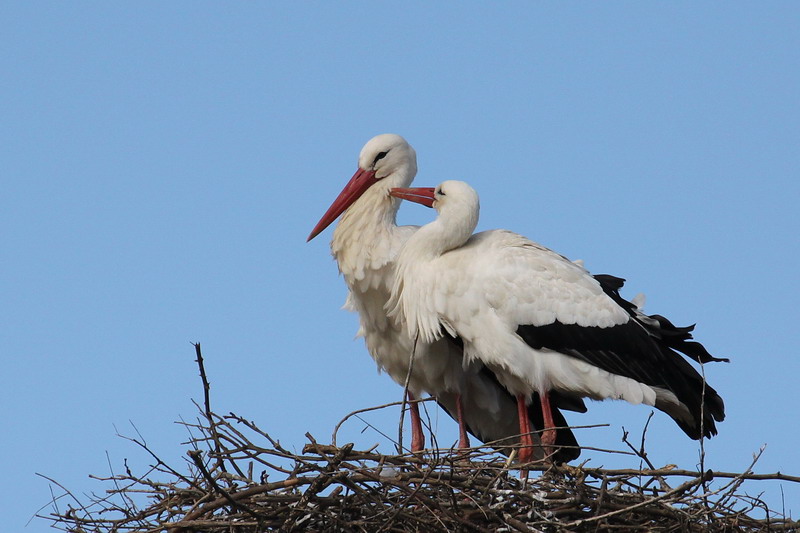 In comparison to the other stork couples which we could observe there from quite close, this couple is really very much acquainted and tender with each other: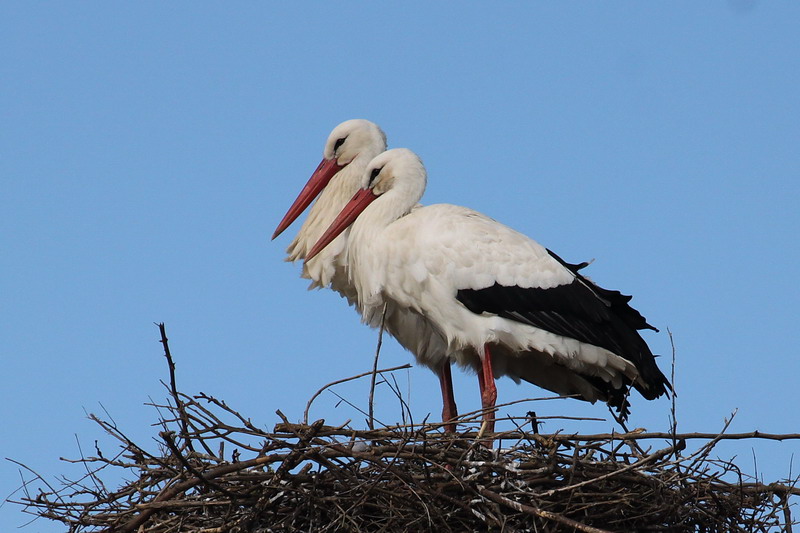 Within the colony ...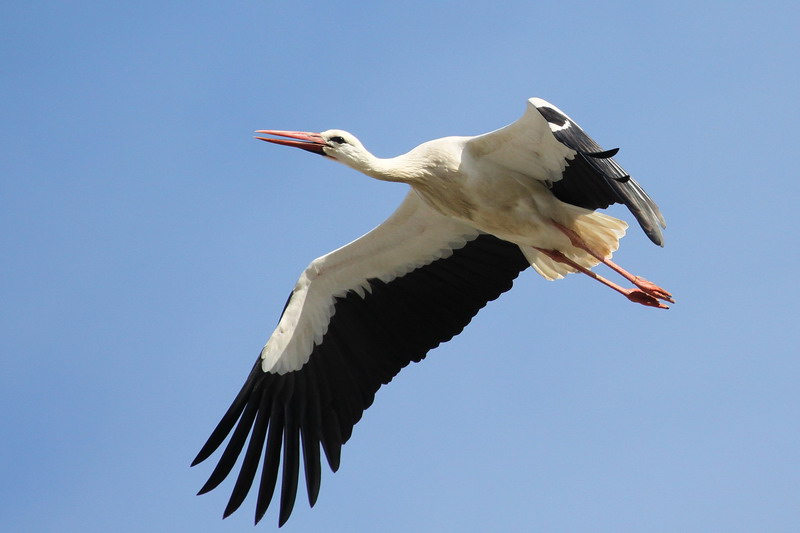 ... there is lots of air traffic: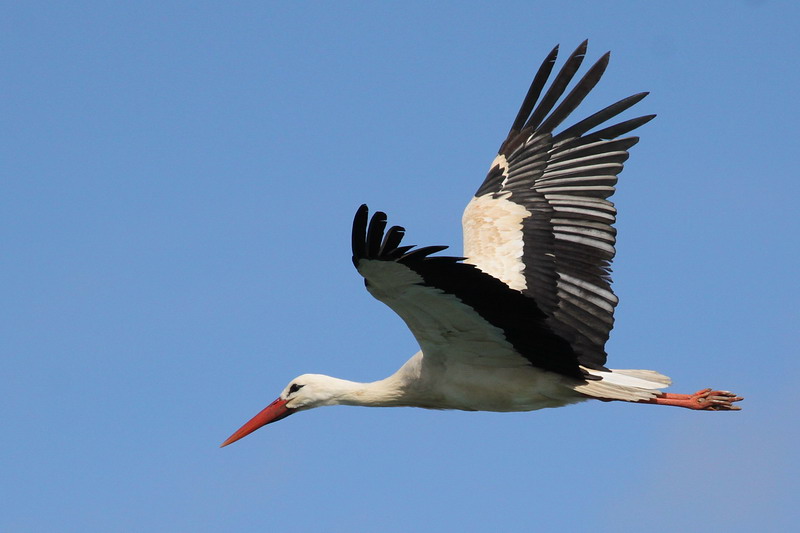 And at the famers on the flower meadow they have a good time: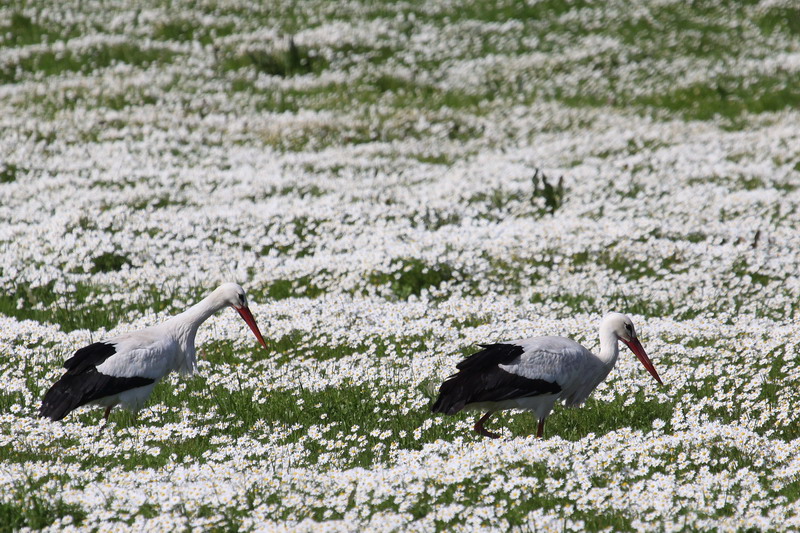 On the way to the garbage dump we discovered this griffon vulture on another farmers meadow. Extremely big he looked. Such big, that I immediately screamed, just recognizing him in the corner of my eye:" An ostrich!" Well, in the heat of the moment and the excitement a mistake can happen!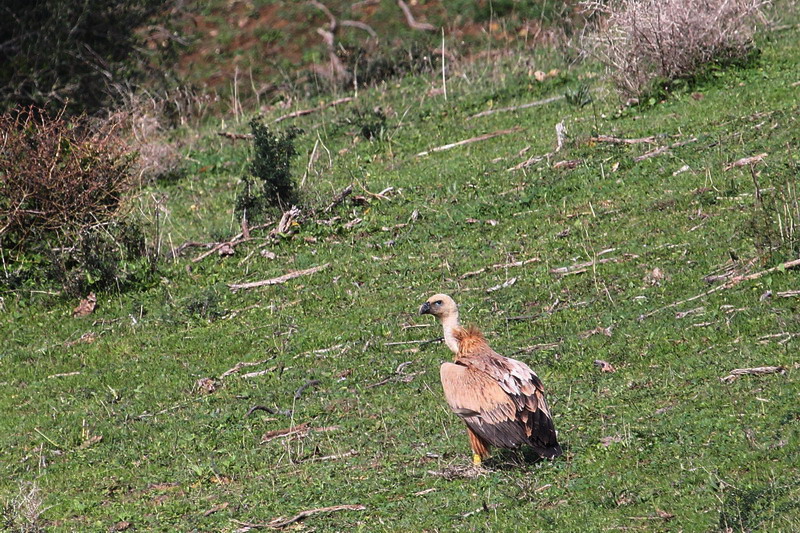 At migration times this tree at the garbage dump is filled with black kites. But yesterday it still was empty: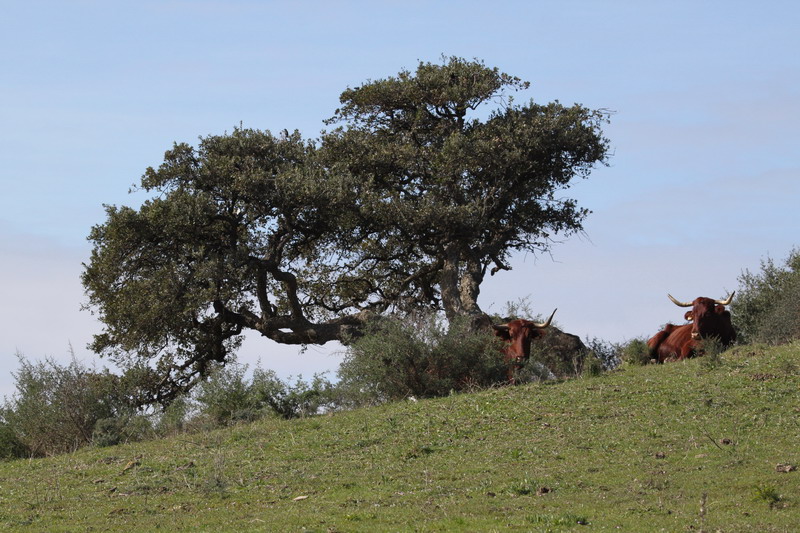 The great migration of the black kites did not yet start, but a first arrival we anyhow discovered: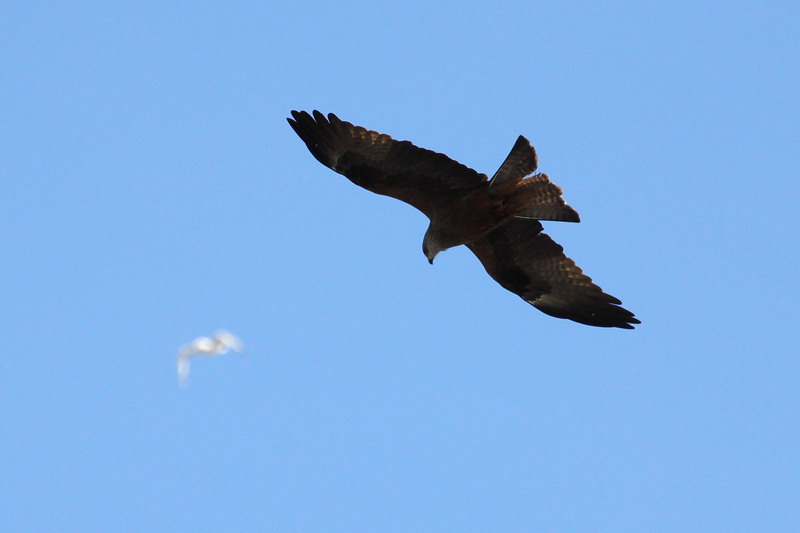 "Well, me and my conspecifics are here in the number of thousands!":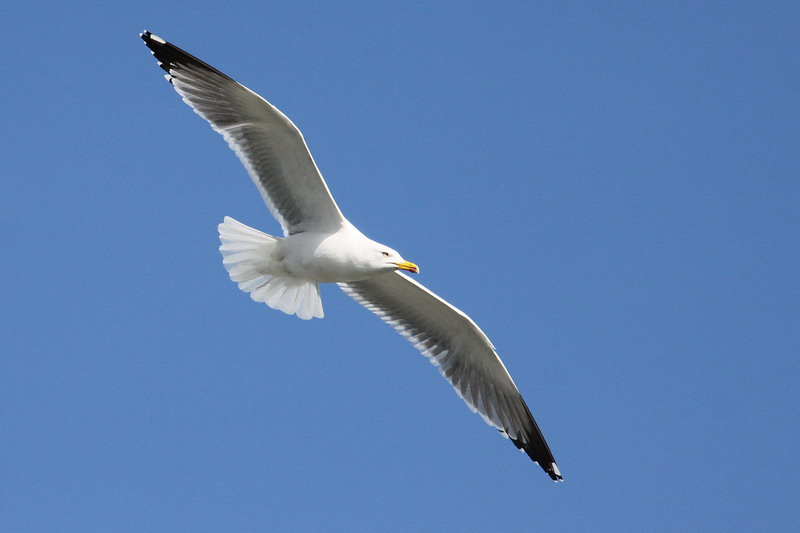 Friendly-relaxed a stork is watching the actions of the gulls and cattle egrets and he ...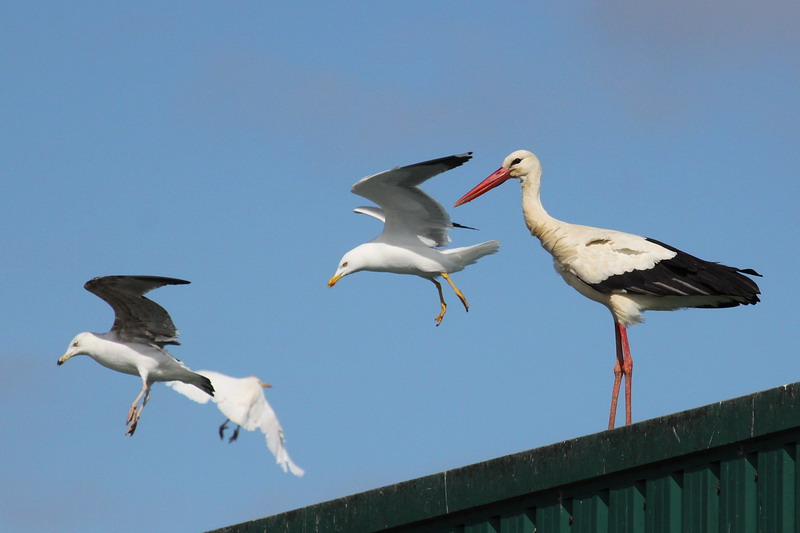 ... was the only one, who kept calm as a tin flew rattling on the ground and scared all the others: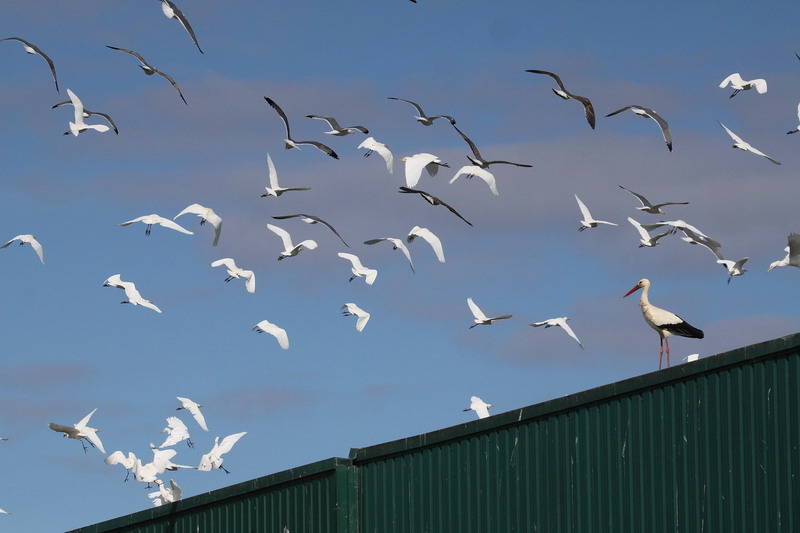 From now on we shall keep an eye on "Birds paradise garbage dump of Los Barrios", because surely there will be very soon big flocks of white storks and black kites.
Best regards
Birgit Kremer
All photos
©
copyright by Birgit Kremer
webmaster Sabine Börsch
Impressum