Stork colony
San Roque
March 1 2010
Stork colony at San Roque
March 1 2010
Dear reader!


As we the other day observed the black kite migration, before of course we had been at the colony storks of San Roque. Clear thing!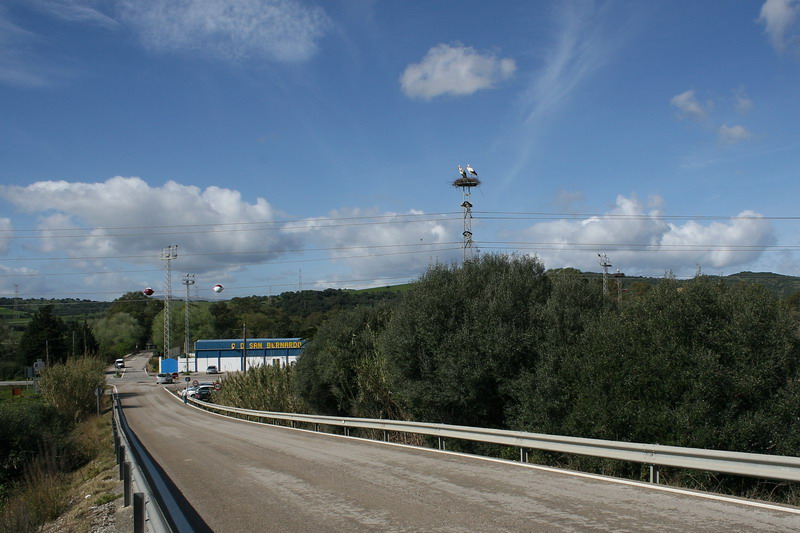 We also drove for the first time over the recently inaugurated new bridge and were pleased to notice, that shortly in front of the bridge a roundabout makes the traffic more slow. This we liked, because speedy trucks would be for sure a big problem for the deep flying storks. Now birds and car-traffic can coordinate with each other.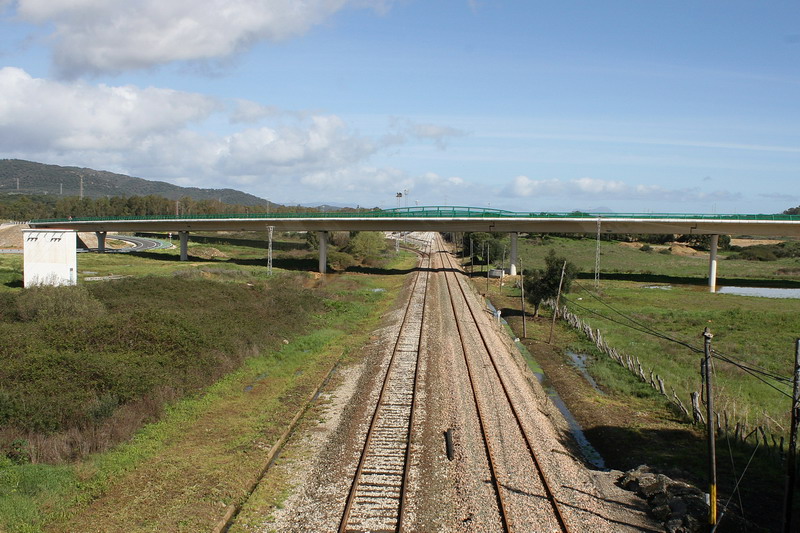 And this peaceful it looks just beside on the farmers meadows: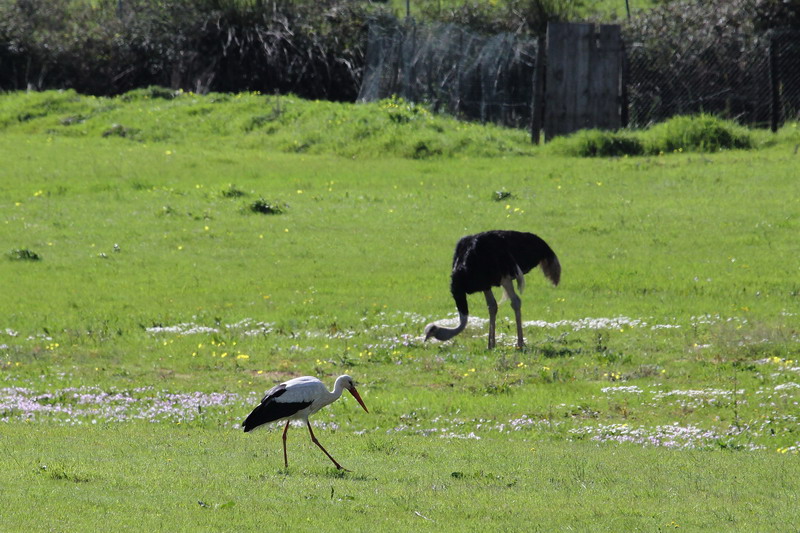 Hans looking proudly at his breeding Inge: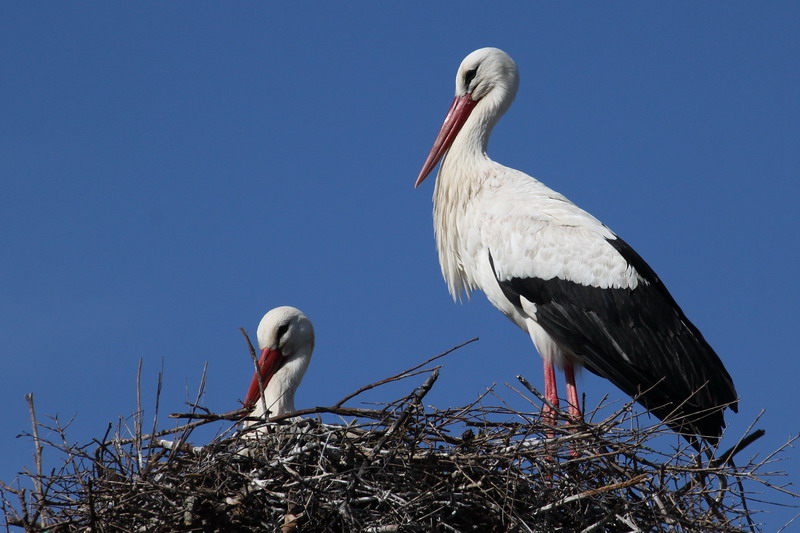 Bonnie and Clyde are not yet breeding, but soon, if they continue like that!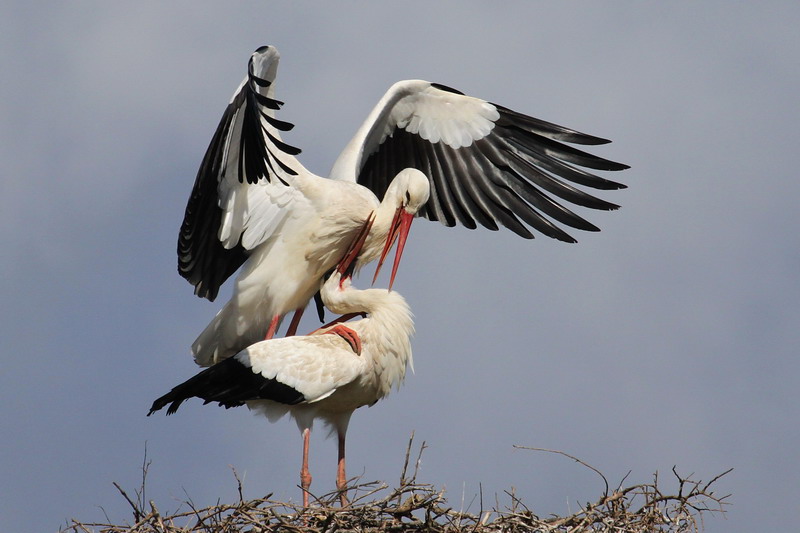 Storks …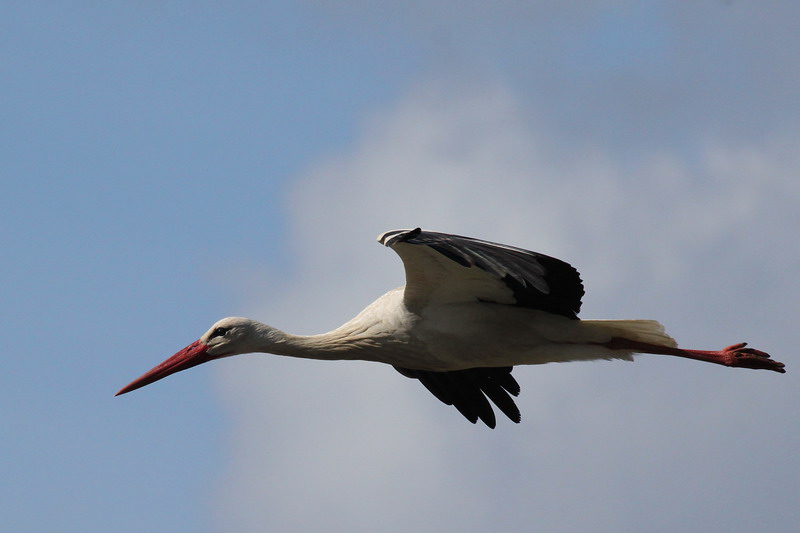 … in deep flight: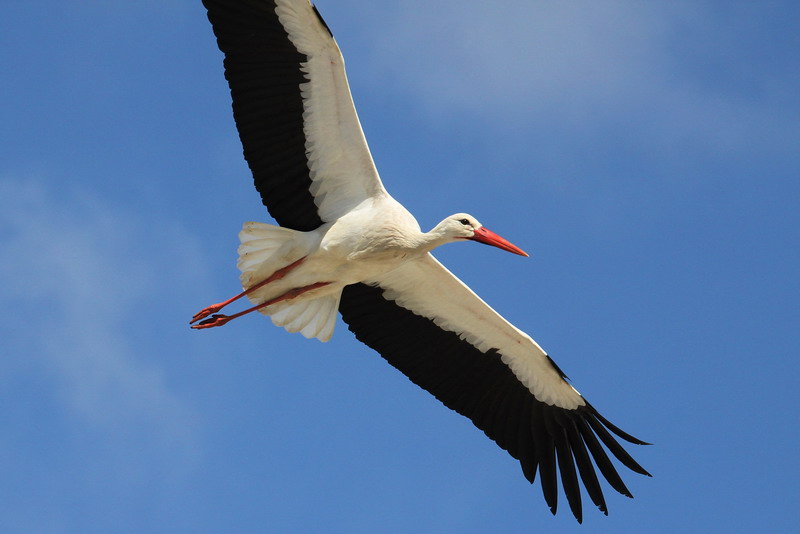 This excites …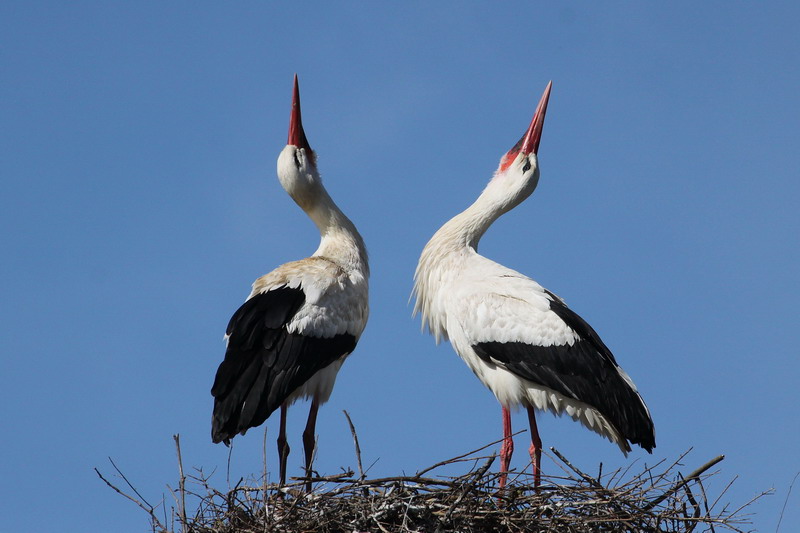 ... Bonnie and Clyde ...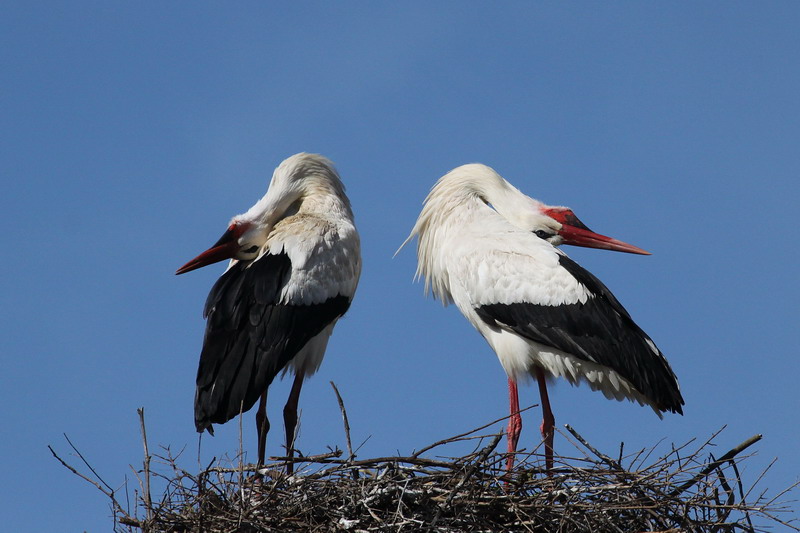 … quite a lot: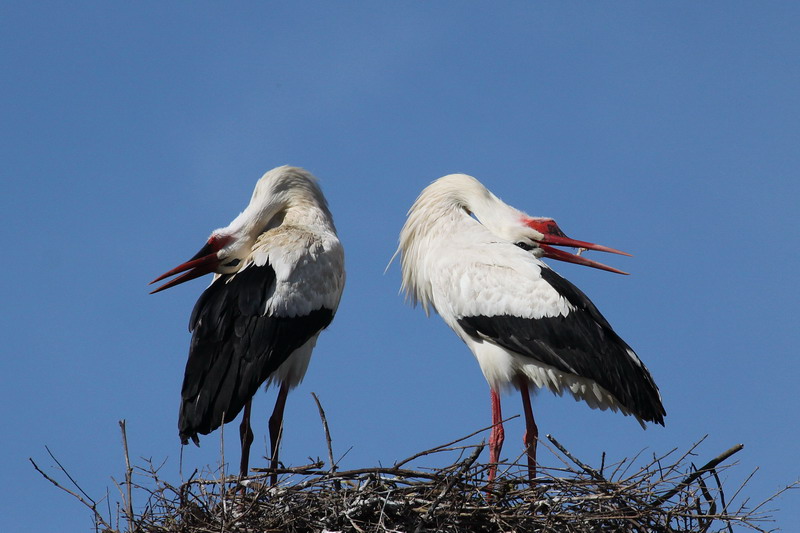 Preferably Clyde would like to pick the over flyers from below with his beak: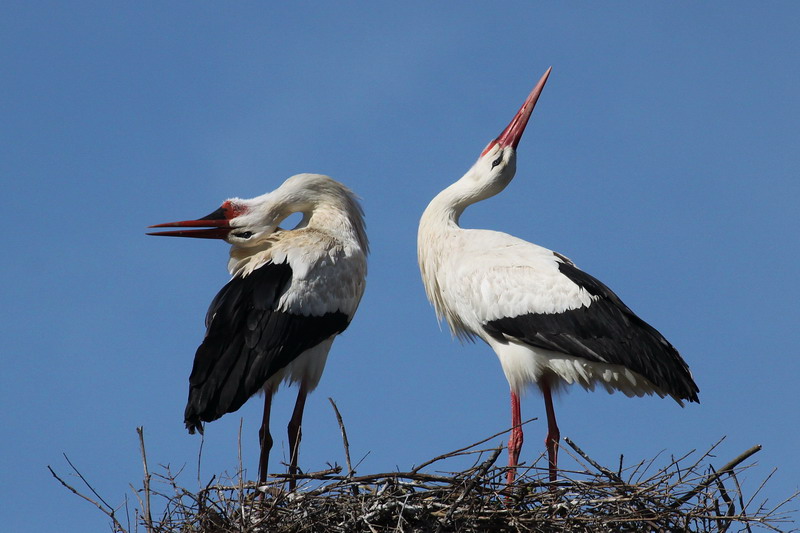 But soon everything is alright again in the nest of the crooks couple: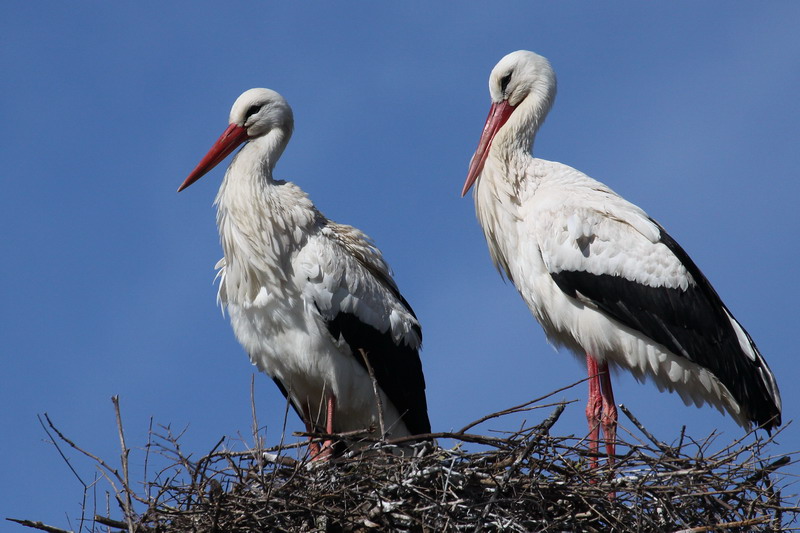 Seldom you see the colony storks that perfectly clean: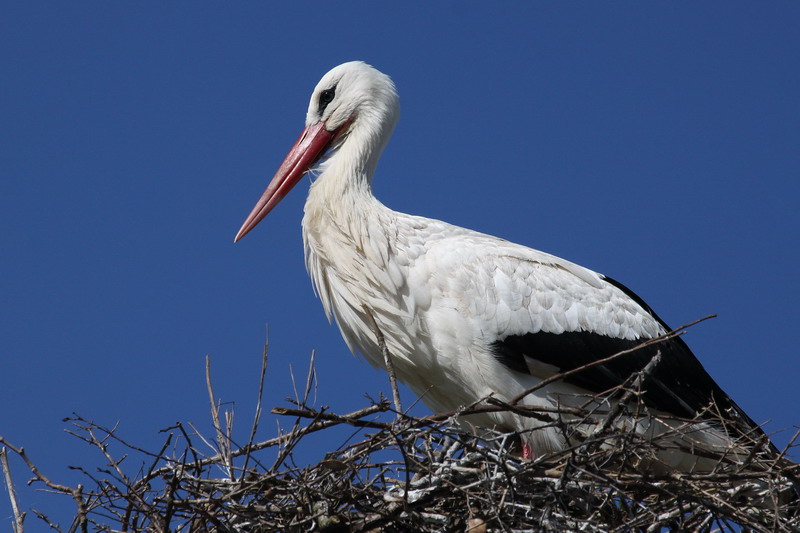 A little further down at the station there is a new nest: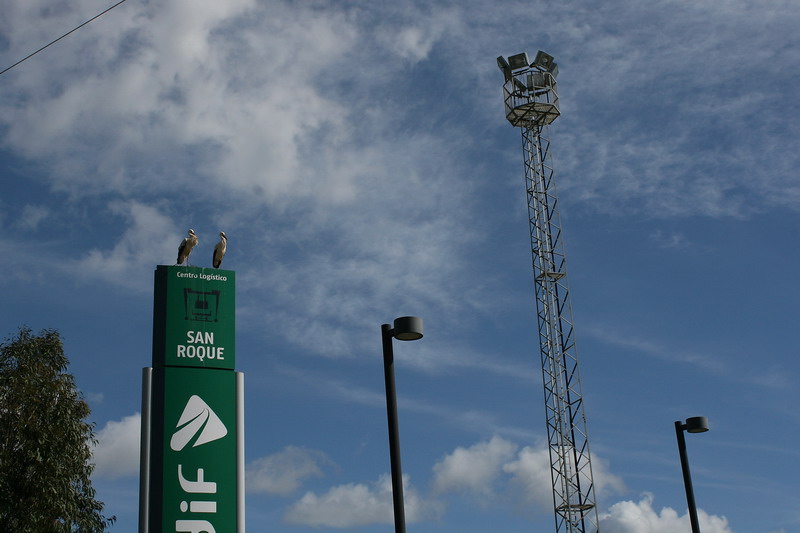 Proudly this couple presents us their home: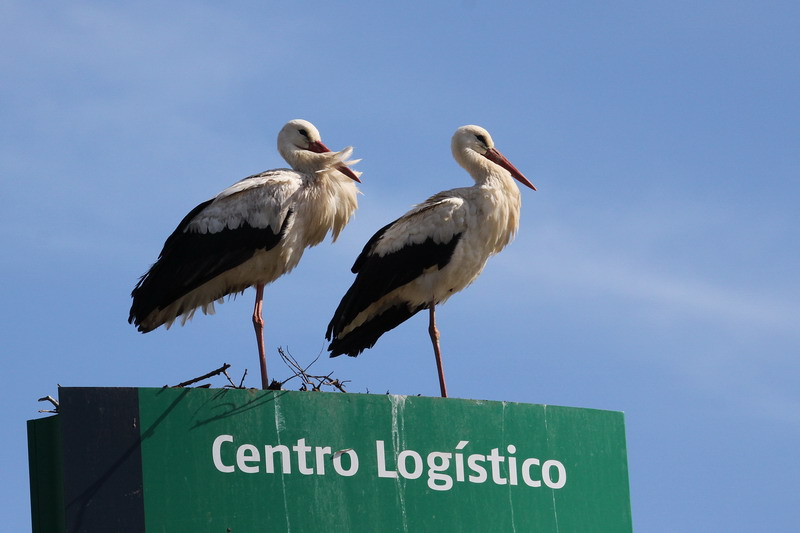 The apartment is a little bit low, but no doubt is left, who are the owners of the freight yard of San Roque!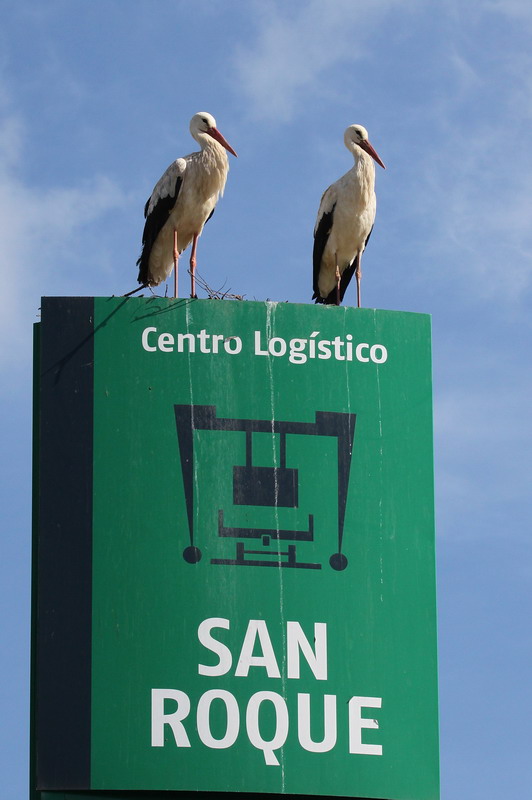 They made a little lazy impression on us, because there are only a few branches in the nest. But surely they had been terrible tired and first had to make a break: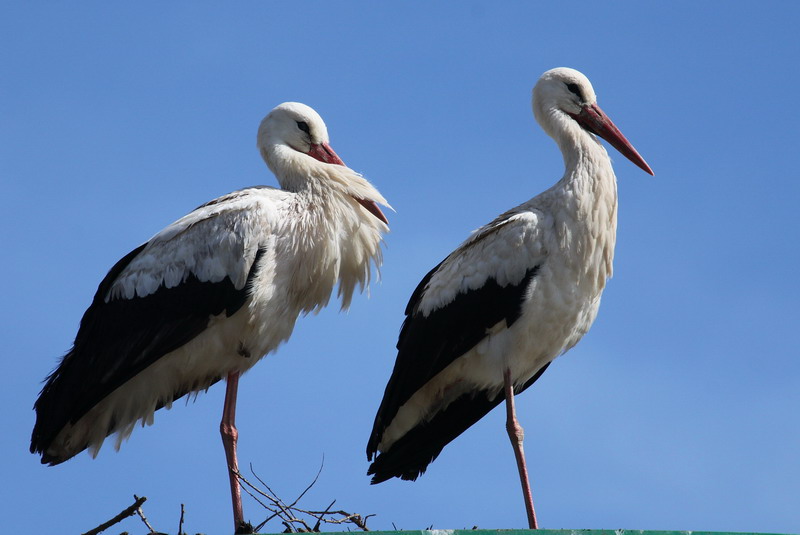 Far away a lesser kestrel was hunting, while …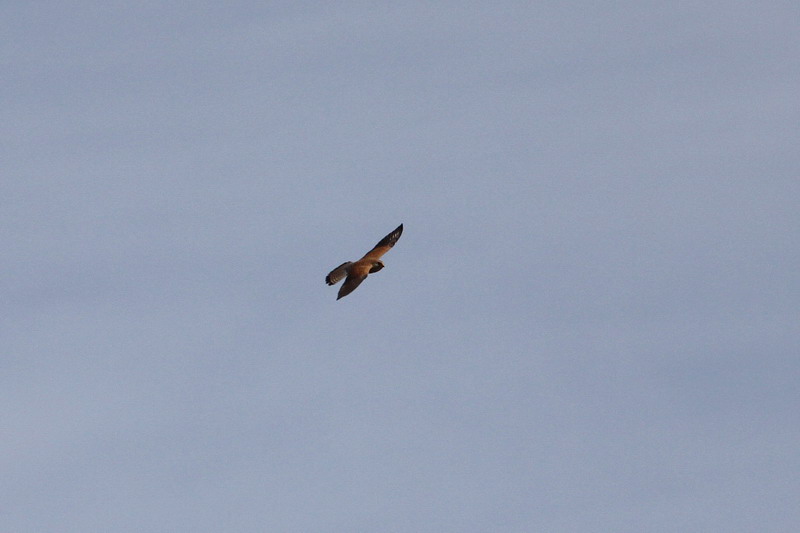 … Mr. Cattle egret passed nearby: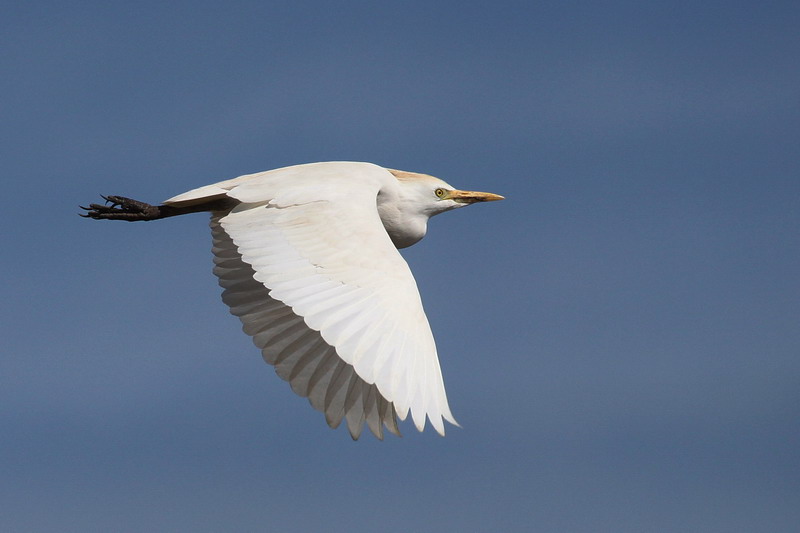 A male Serin chirped with his silent voice …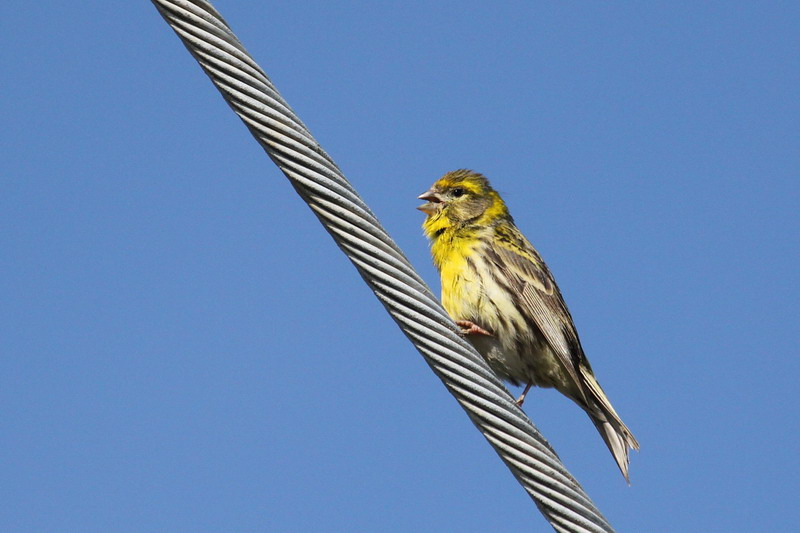 … fervent his spring time song and …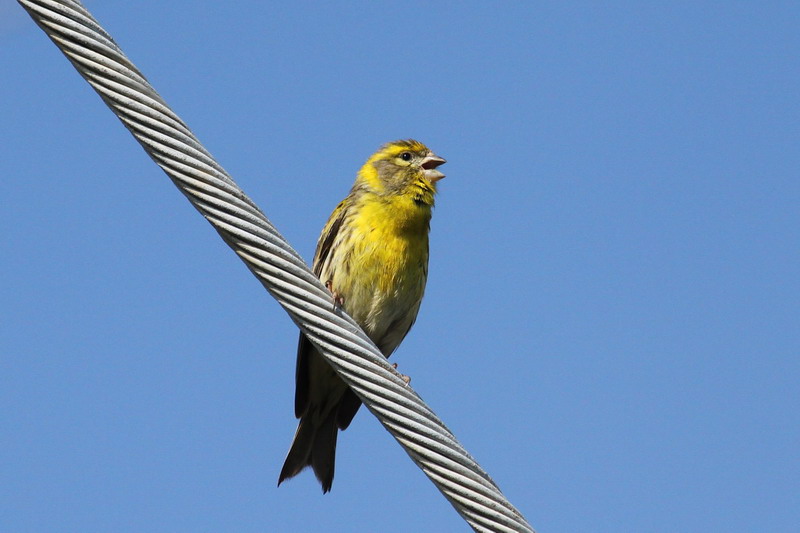 … keeps an eye on his territory: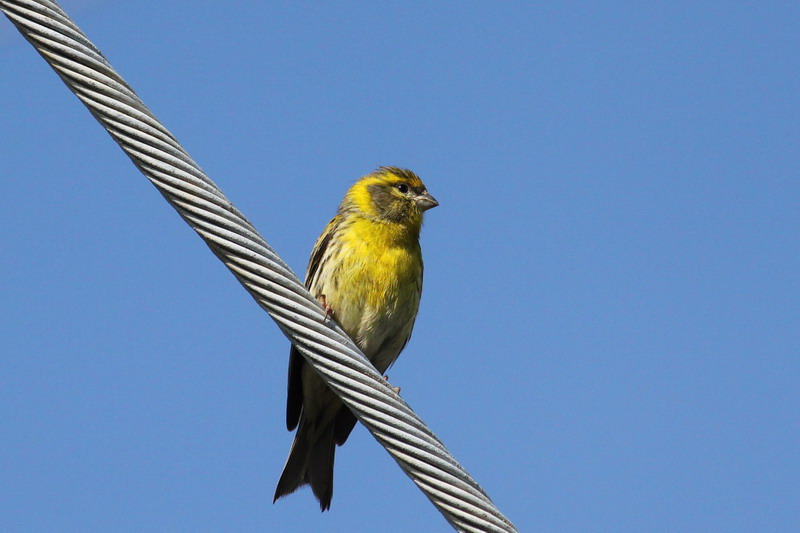 Mrs. Stonechats stomach was growling, because she was looking excited for insects: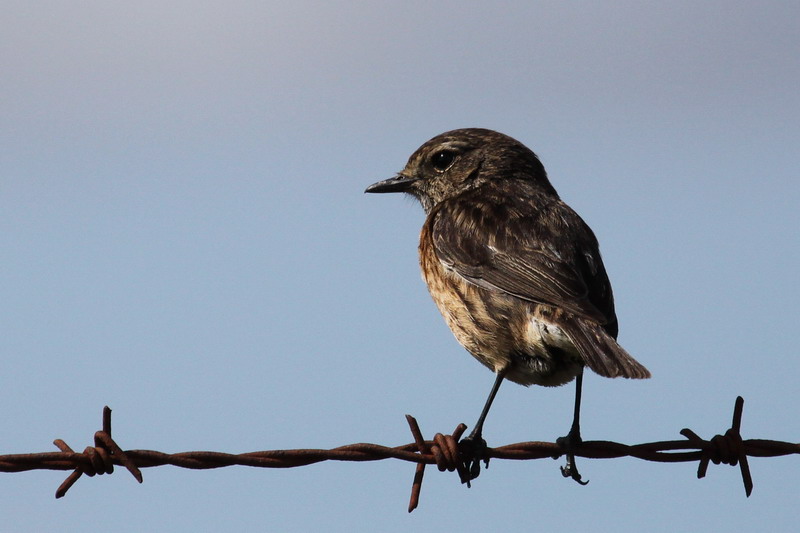 Bye for now and until next time
Birgit Kremer
All photos
©
copyright by Birgit Kremer
webmaster Sabine Börsch
Impressum