One year about the life of the stork colony at San Roque
The winter months
Contrary to what these photos try to make believe, the colony storks of San Roque are not migrating storks, because the breeding pairs ...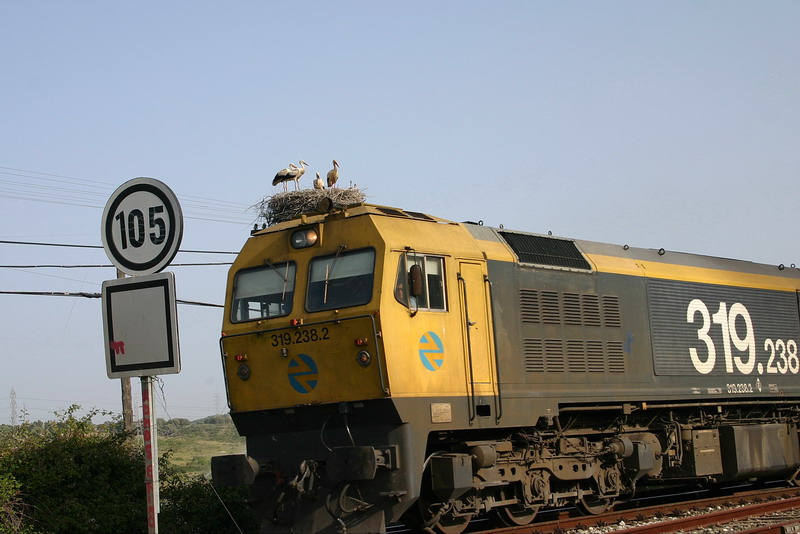 ... are not migrating to Africa since years, but they spend the winter months on the surrounding fields of the farmers. With the offspring it's to be assumed, that most are following their migration drive and spend the first three years of their life in Africa!
Back to the farmers marvelous flooded and so exciting winter meadows, because look what master stork found! Right: a pacifier!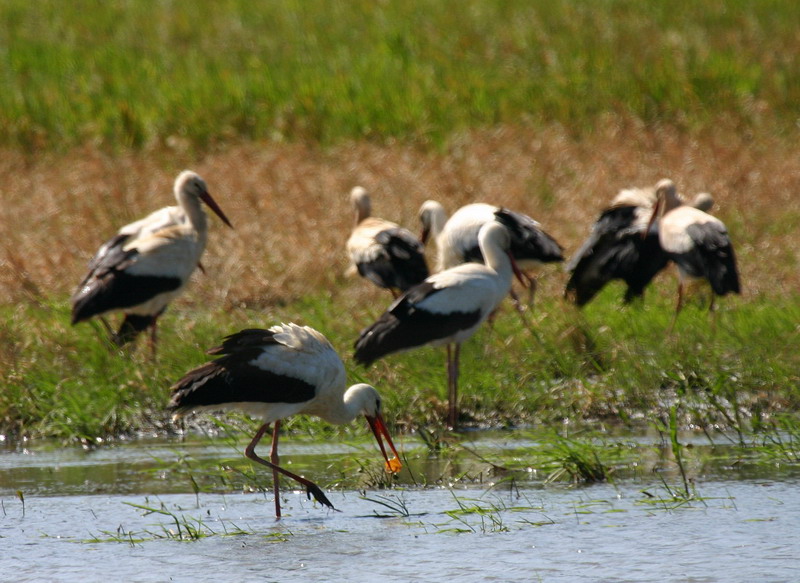 "The next baby I shall deliver with pacifier!"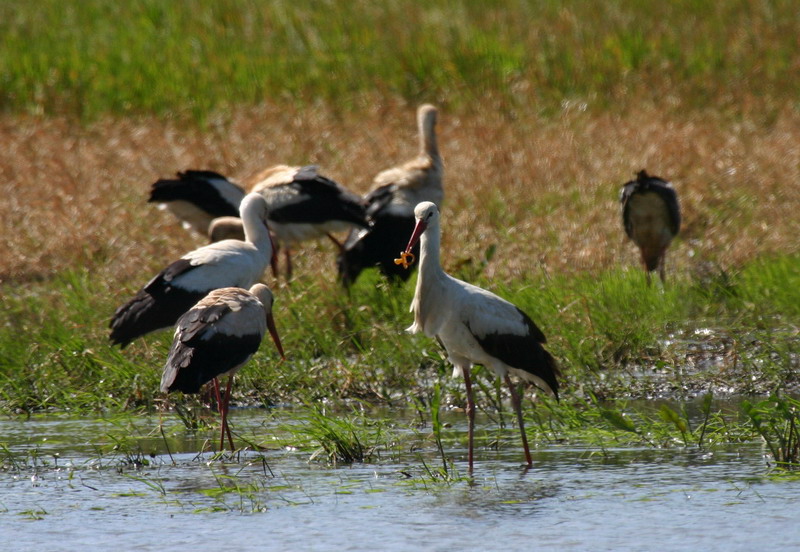 But not all is enjoyment in these winter months, because in this area also storks from Western Europe are spending the winter. And more than a few!
There it is very necessary to protect the own nest and ...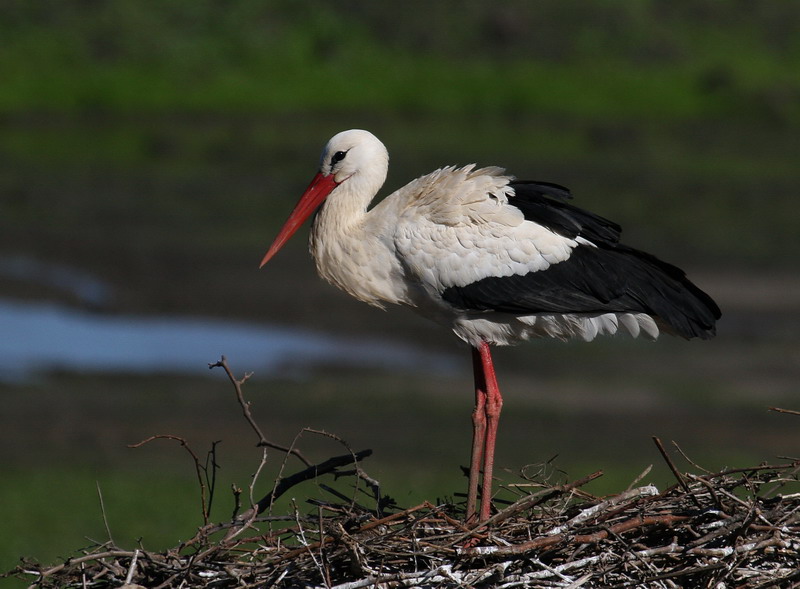 ... to put any intruder to rout: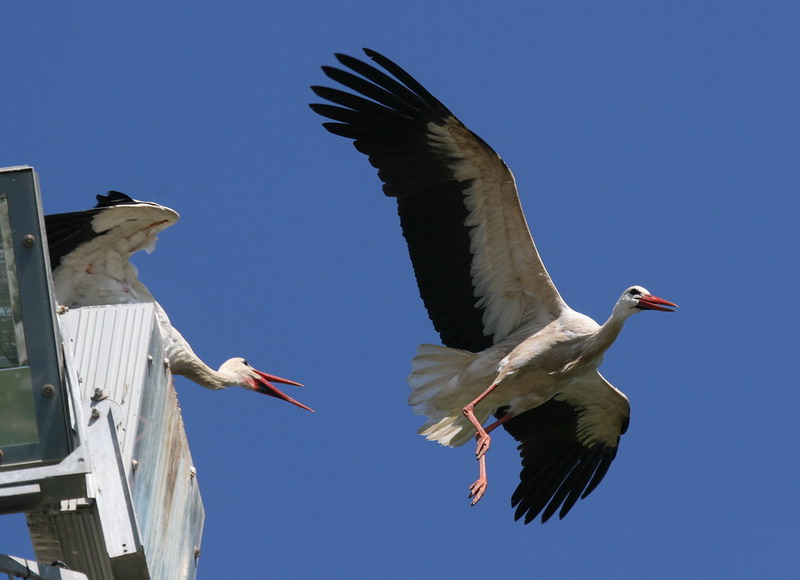 If necessary also air fights will take place: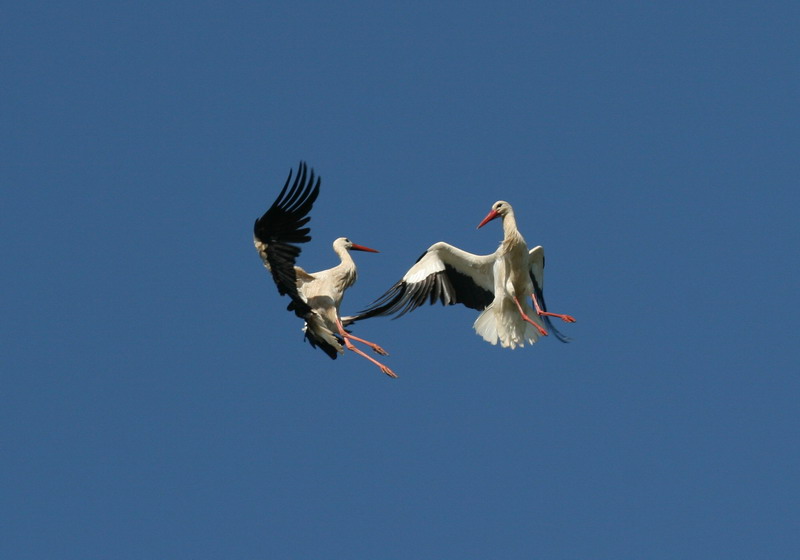 Moments of tête-à-tête or ...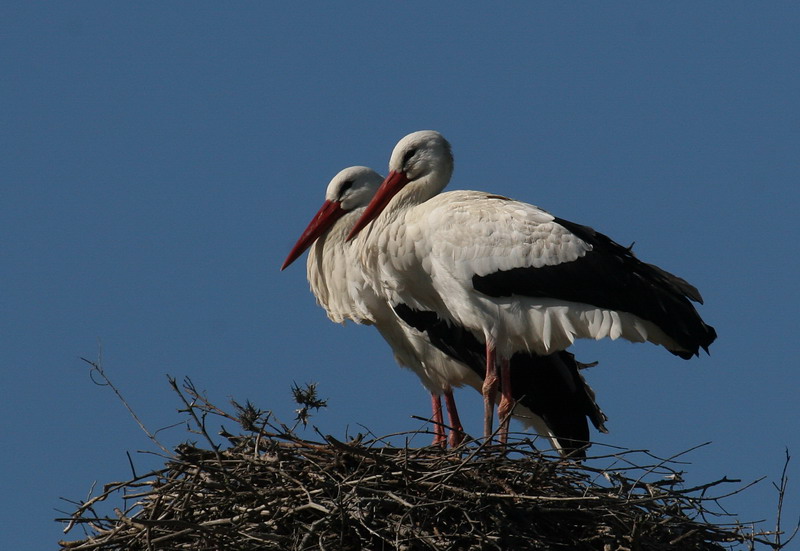 ... extensive feather-care are there: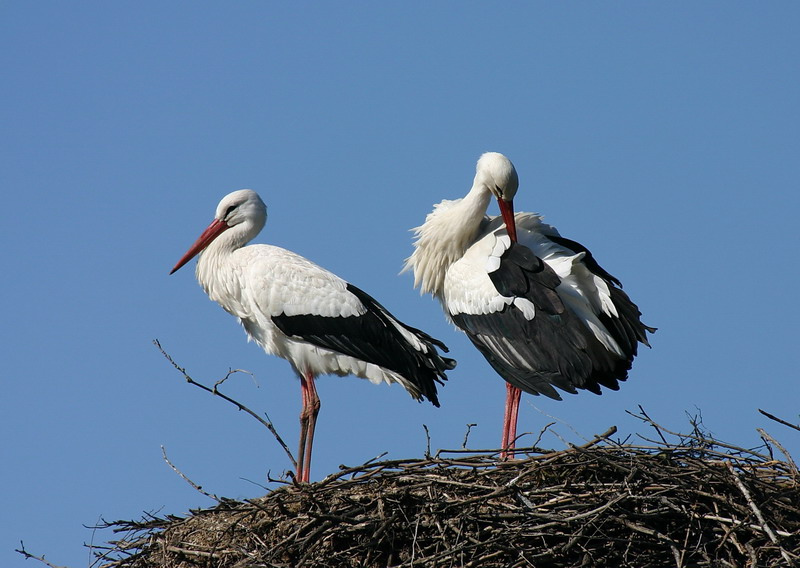 "What do I look like after I had been on the farmers' meadow???"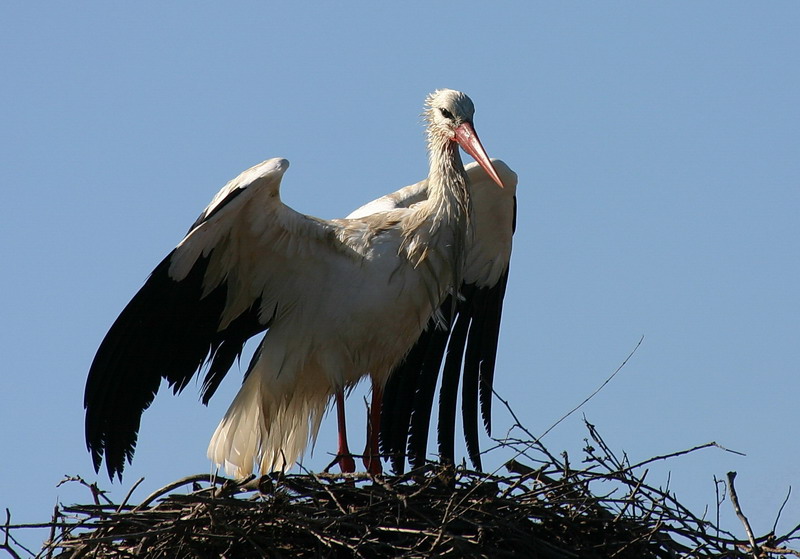 Continuation on page 3