Development stages of the cabbage white butterfly (Pieris brassicae)
June 2009
The following photos are made in my biotope and describe some development stages of the cabbage white butterfly:
The female butterfly puts its eggs neatly on the leaf of a plant: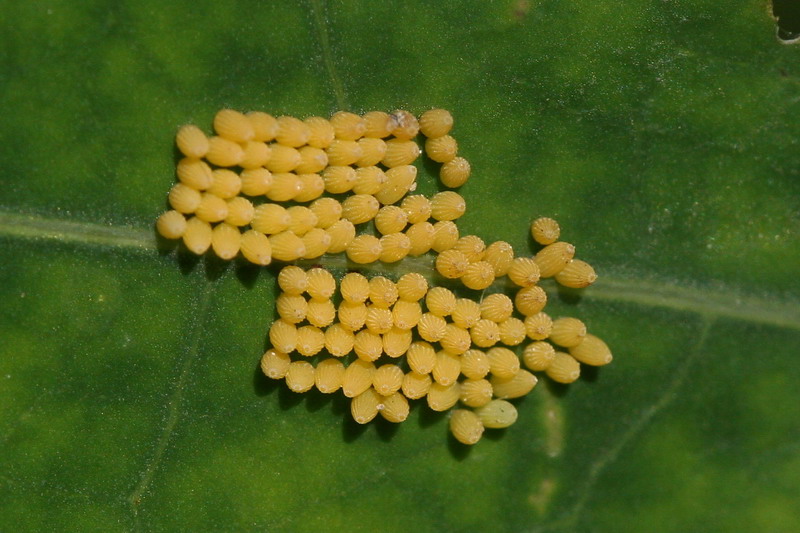 Inside these tiny little eggs the little caterpillars develop: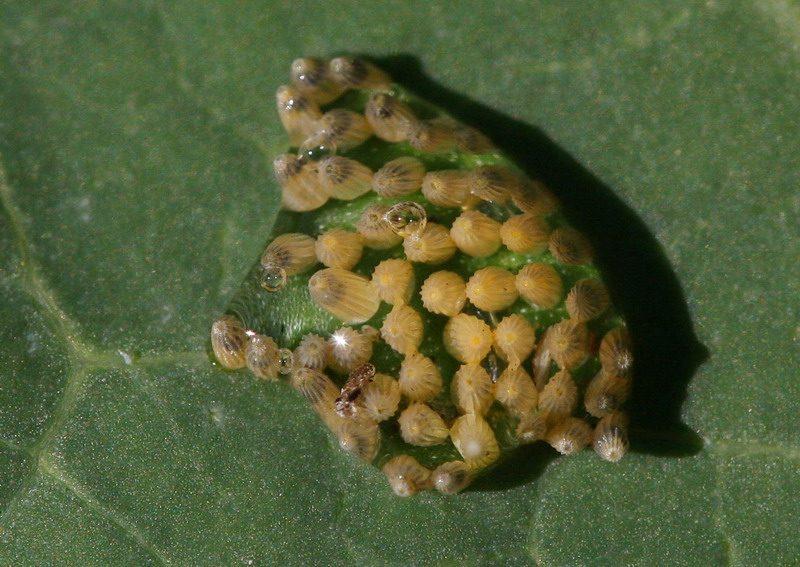 Time has come: the just about 5 millimeter sized caterpillars left the embryonic membrane: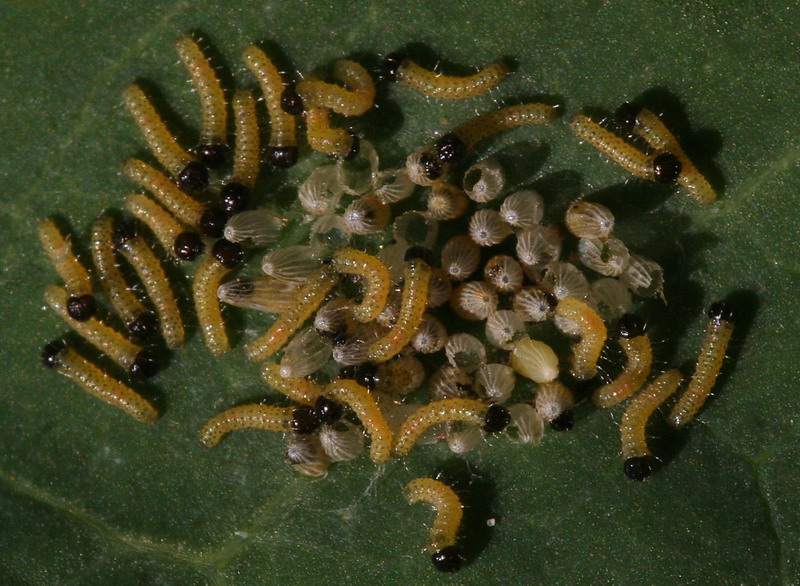 Here the large white butterfly caterpillar is already to be seen, who really lives up to its name and enjoys eating a cabbage leaf: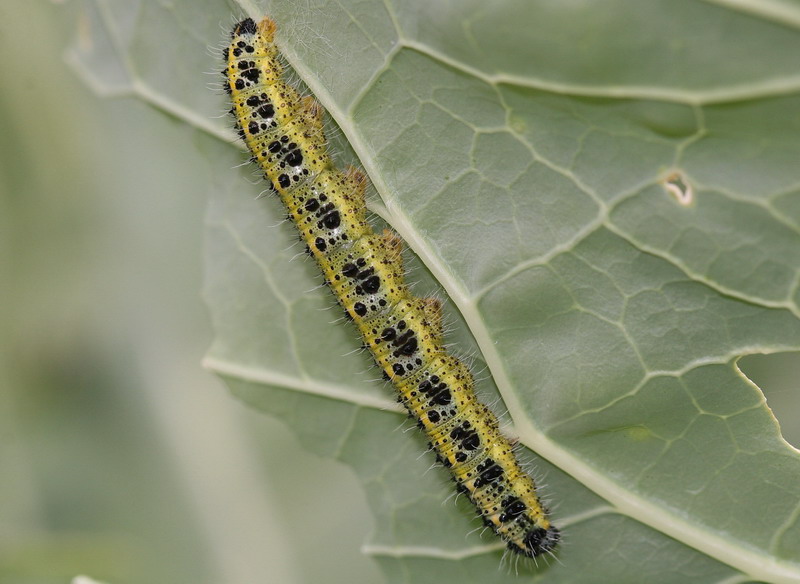 Well and what they eat on the front end has to come out on the rear end!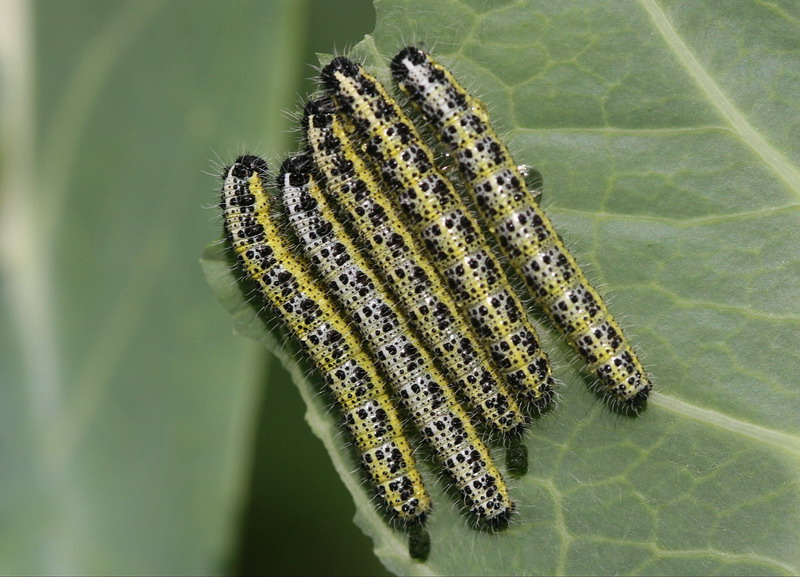 These caterpillars pupate and out of the cocoon hatches out this butterfly: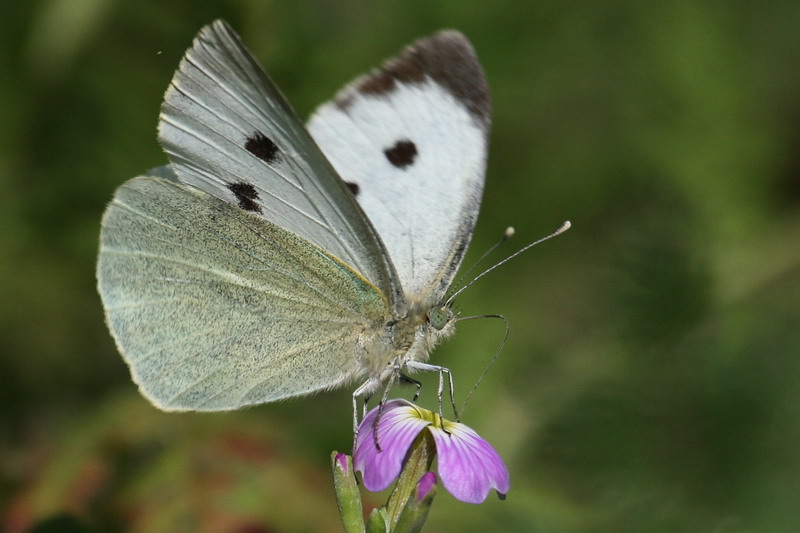 The pupation I unfortunately was not yet able to take pictures. But the day may come!
July 2009
Birgit Kremer
All photos
©
copyright by Birgit Kremer
webmaster Sabine Börsch
translation by Brit Haagna
Impressum