| | | | |
| --- | --- | --- | --- |
| | Short- and long horned crickets | | |
Short- and long horned crickets
My knowledge around the short- and long horned crickets are far away to create this column informatively. I still know too little about these species, development stages and the live of these beautiful animals. Thus for the moment I just leave it at a few photos, because it is such a lot of fun to sit in the middle of the plants and to watch who is living there!
As far as I can see …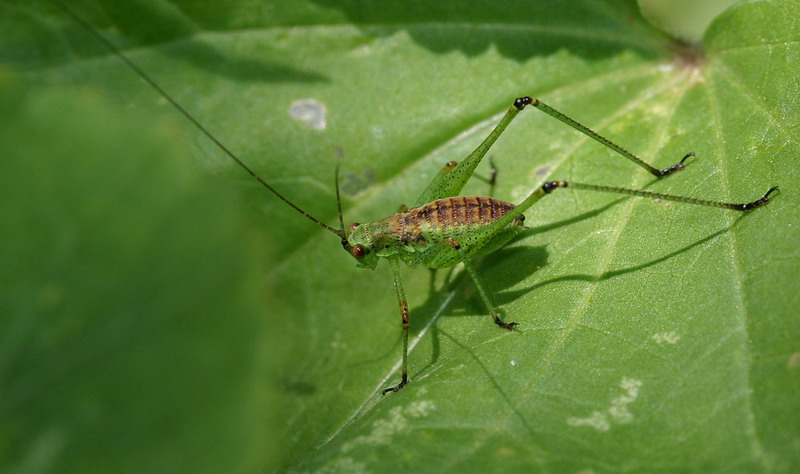 … those are young animals …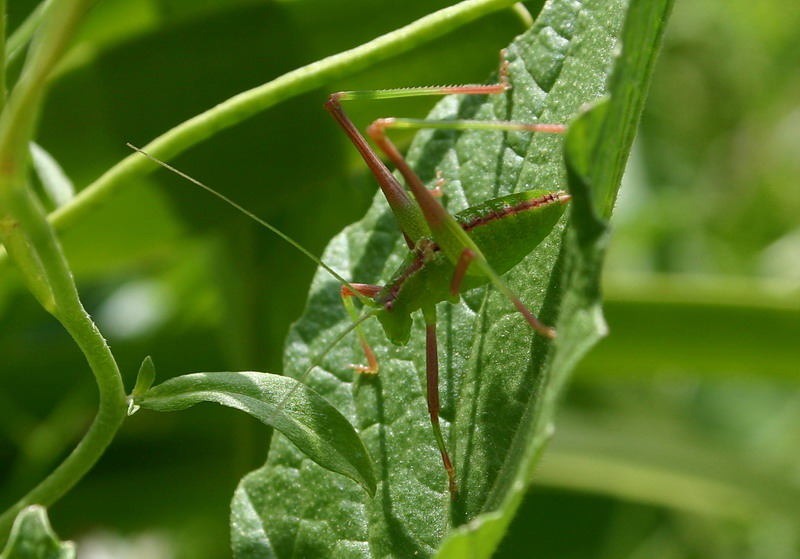 … in most different …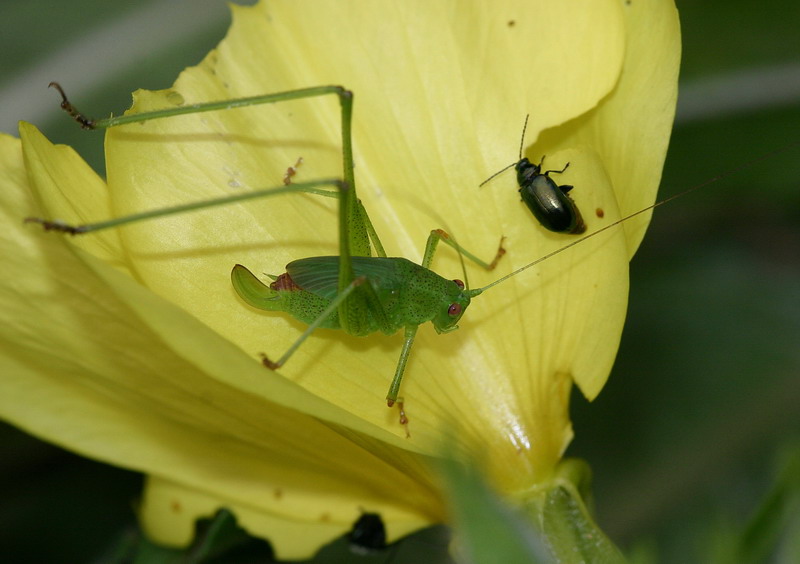 … development stages: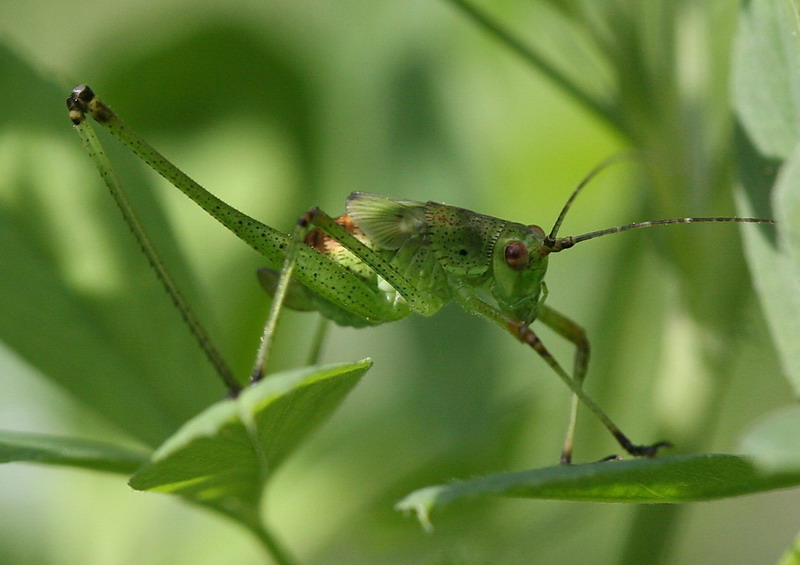 Here are only rudimentarily the wings to recognize: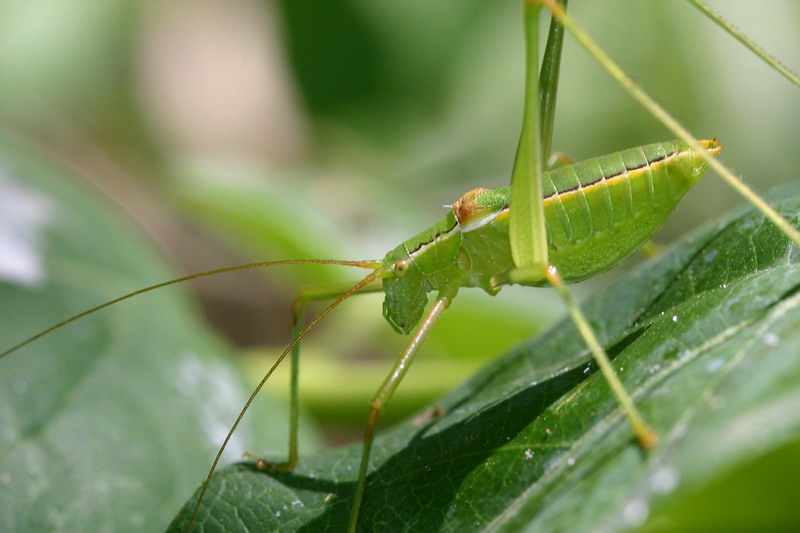 And here already a little bit more developed: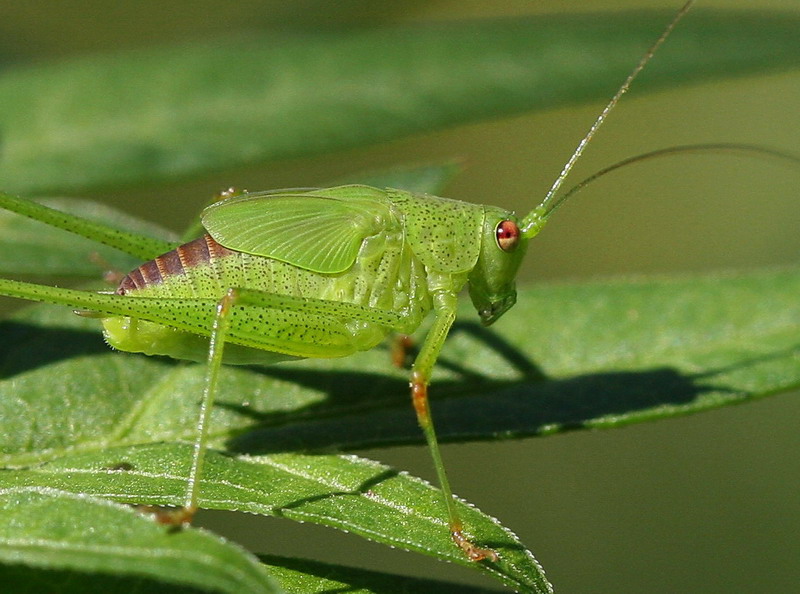 I assume, that it is a matter of the development stage of an Egyptian migratory locust (Locusta migratoria), but ...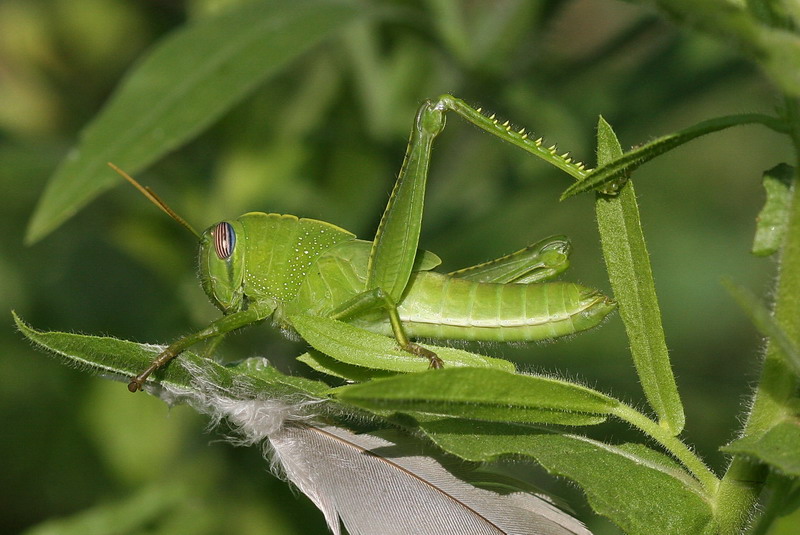 …I would not put my hands into the fire for it!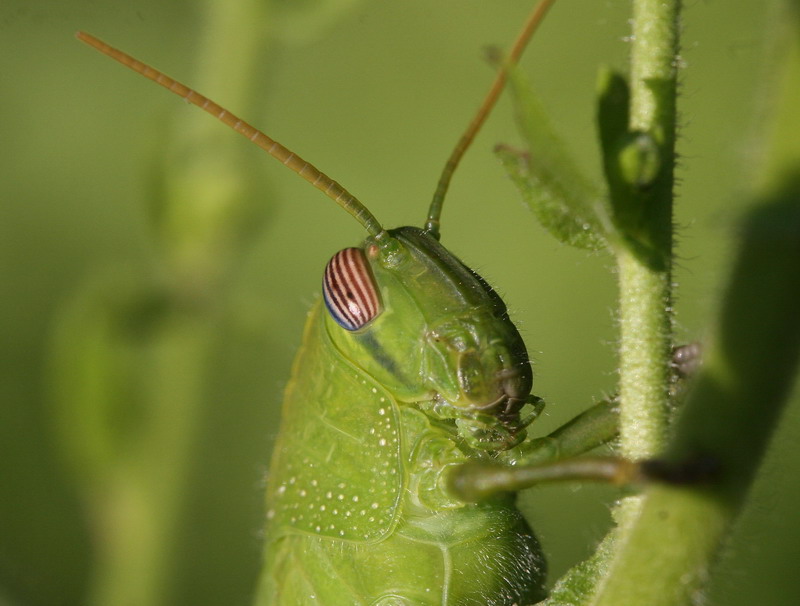 Continuation on page 2
All photos
©
copyright by Birgit Kremer
webmaster Sabine Börsch
translation by Brit Haagna
Impressum