Lixus angustatus
June 2009
Hello dear reader!

To the family of weevils (Curculionidae) also belong the Lixus angustatus: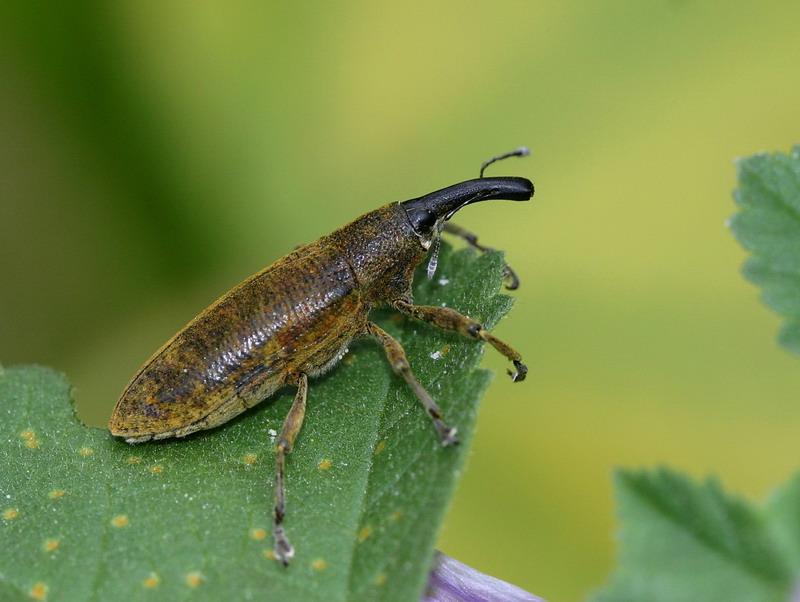 Typical for weevils is their behaviour, when they feel recognized,....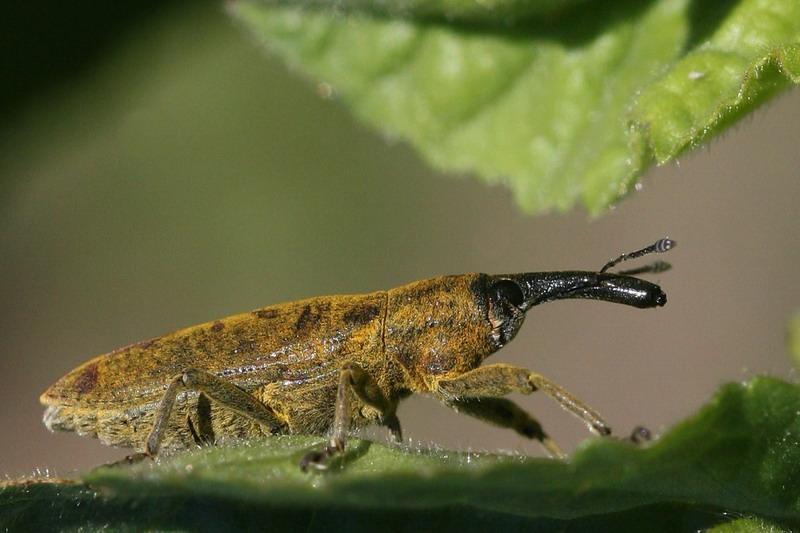 ... then they just let themselves fall like dead - also from a great height - down to the floor and …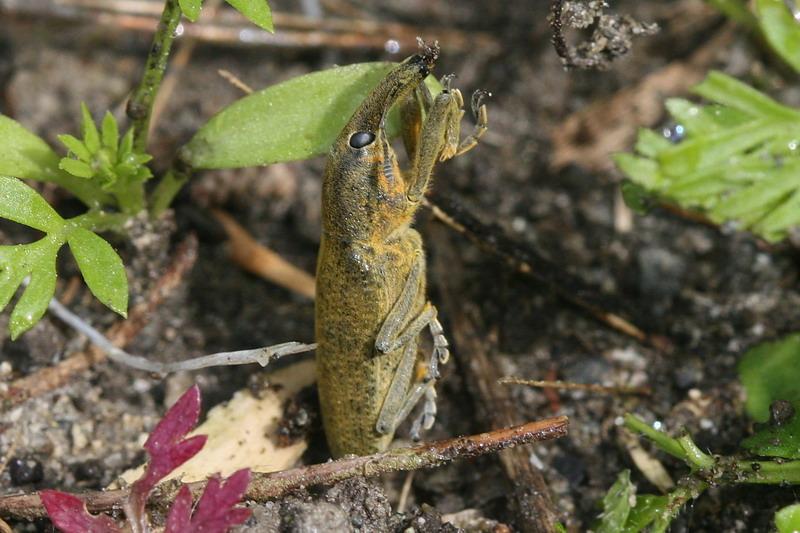 … remain in place and position in order to avoid to be recognized and not to be identified as possible prey to any other beings: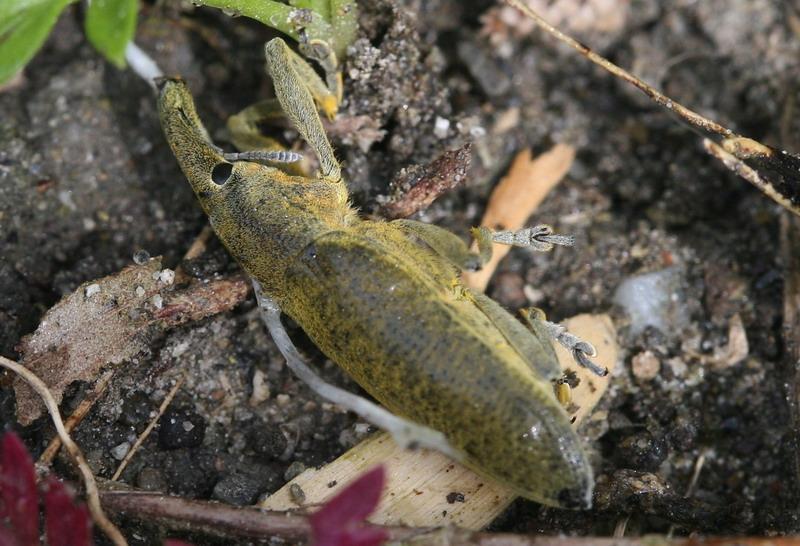 And here a photo of mating: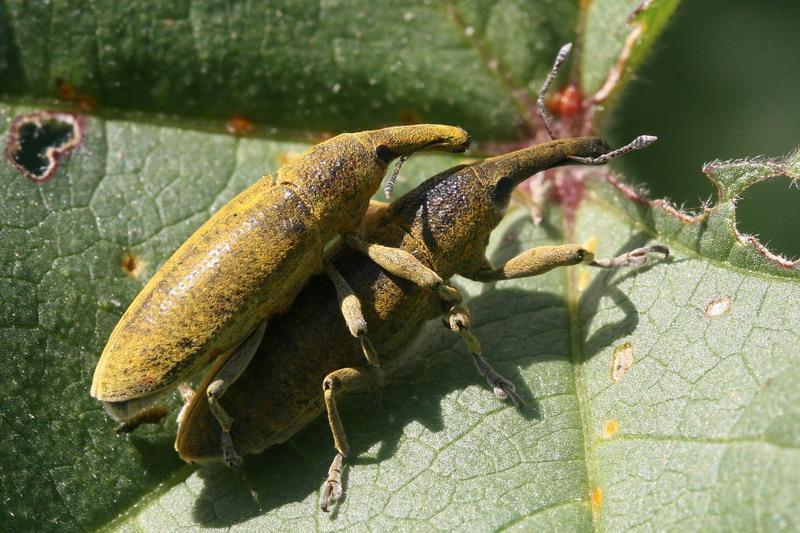 These are nice guys!!: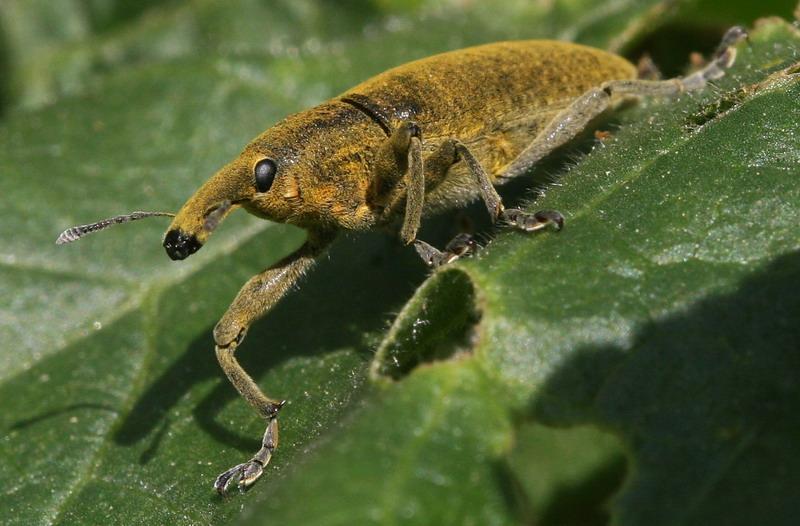 From March to May I met this weevils quite frequently in my biotope.
All photos
©
copyright by Birgit Kremer
webmaster Sabine Börsch
translation by Brit Haagna
Impressum