Monarch Butterfly (Danaus plexippus) - Metamorphosis in pictures
Hello, dear reader,
Finally I was able to photograph the birth of a Monarch Butterfly! For several years I was waiting for that moment and often enough was sitting for hours beside of a pupa. In the key moment either I wasn't there or was diverted. Today it was different!
The following photos from December 29 2011 are photos made in the habitat of my homey garden.
The pupa is hanging at one of the milkweeds in the biotope and starts to move: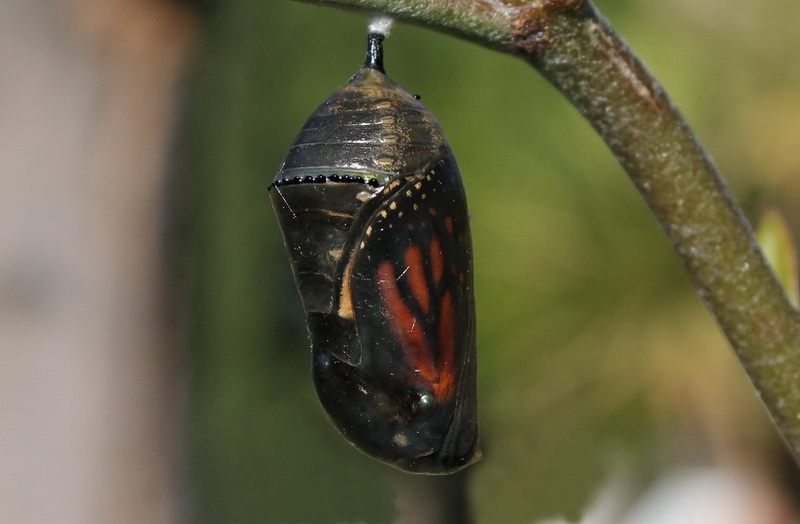 The grandiose spectacle starts! The Butterfly opens with its head the lower part of the cover and …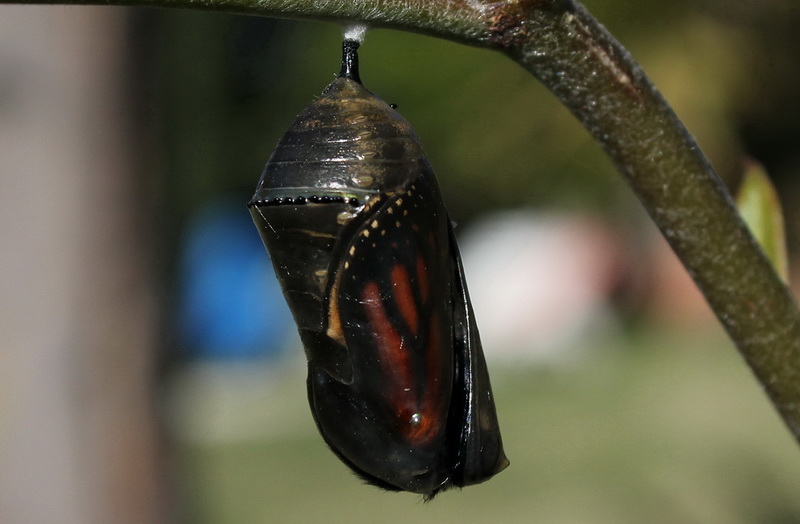 … helps with all the power of its legs: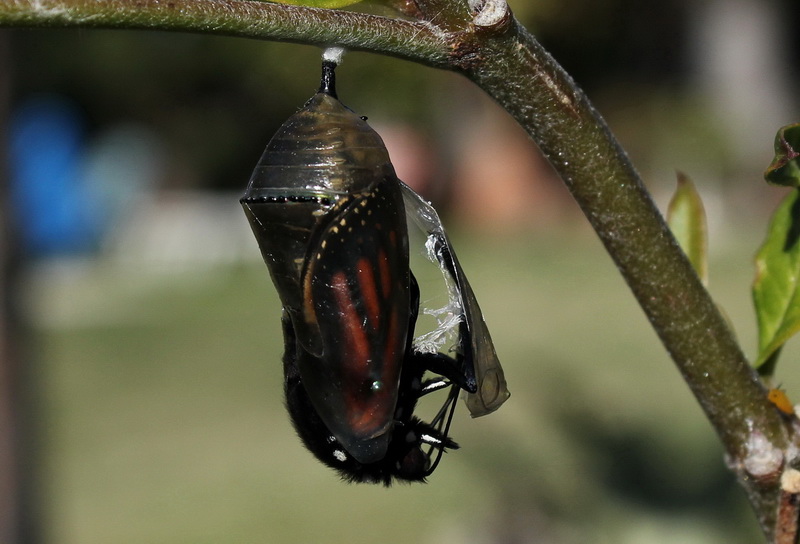 Isn' that fantastic? I am still enthralled!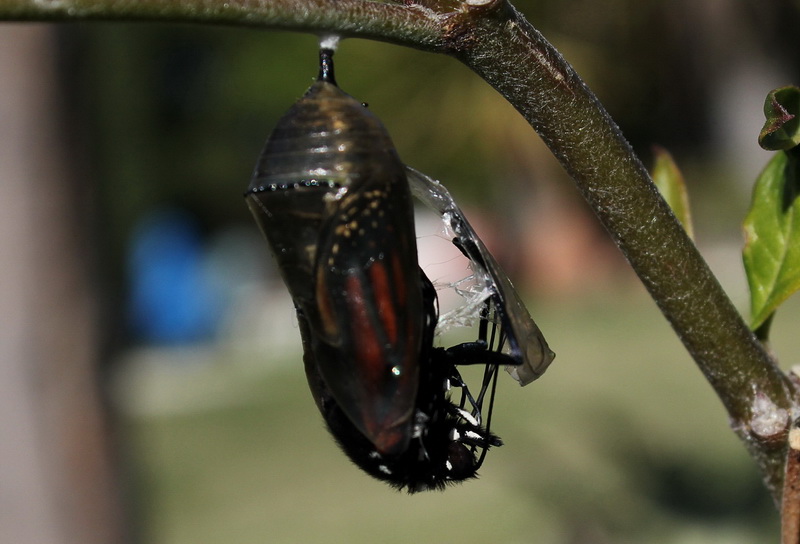 Just one minute …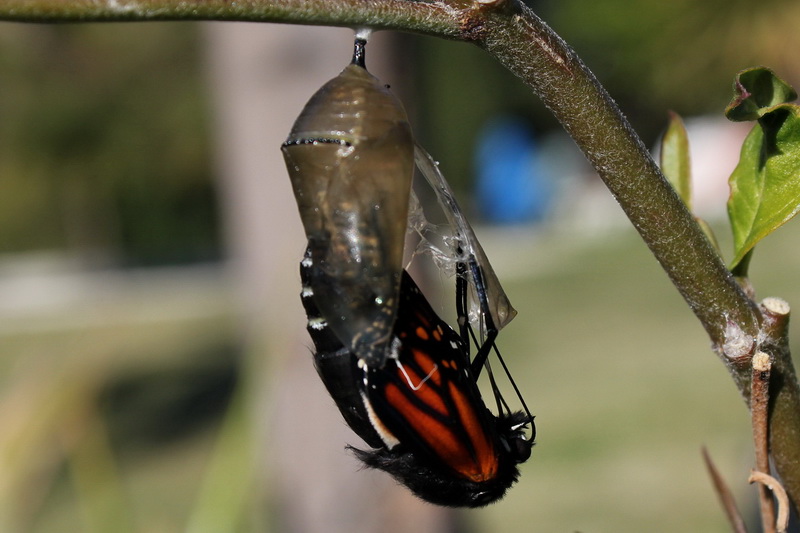 … passed until this very moment: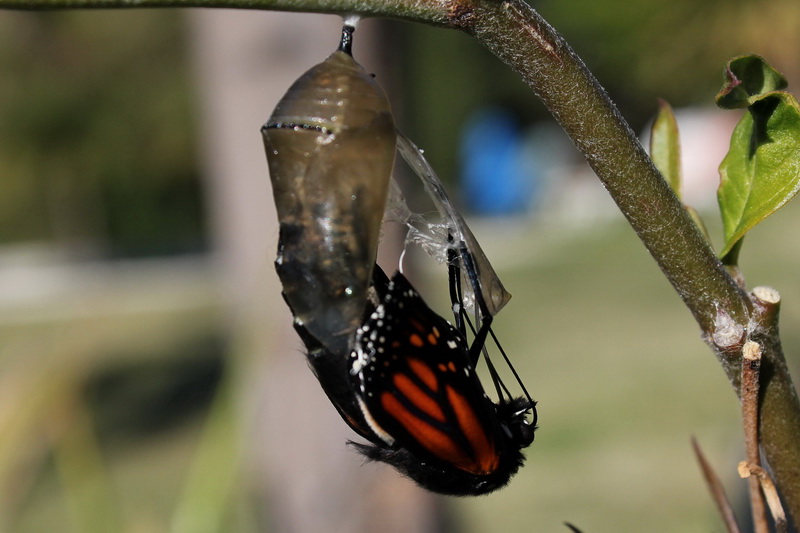 Done!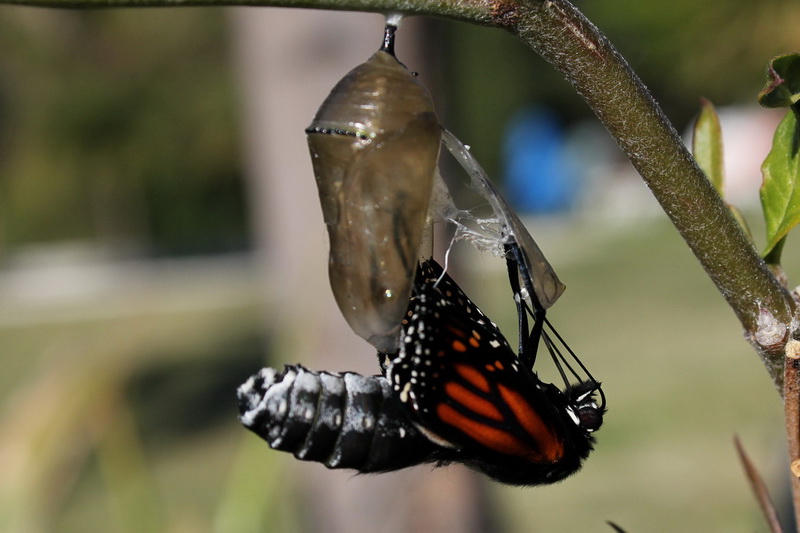 The newly hatched Monarch Butterfly is relaxing …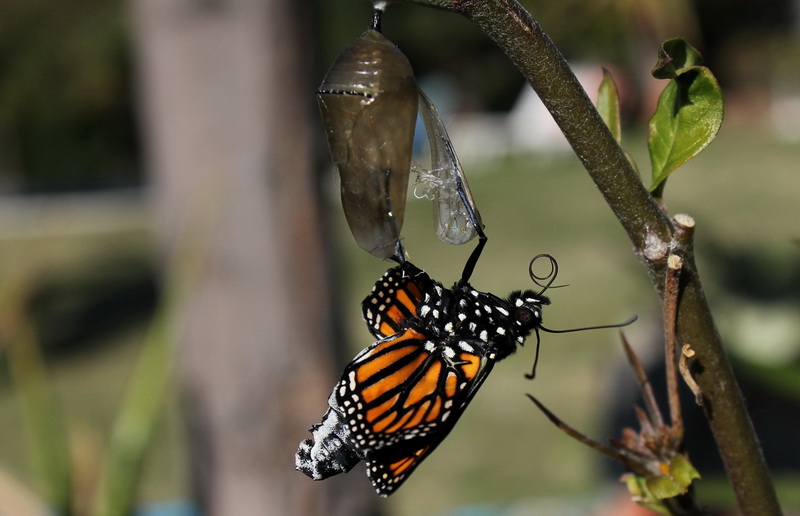 … for some minutes from the past efforts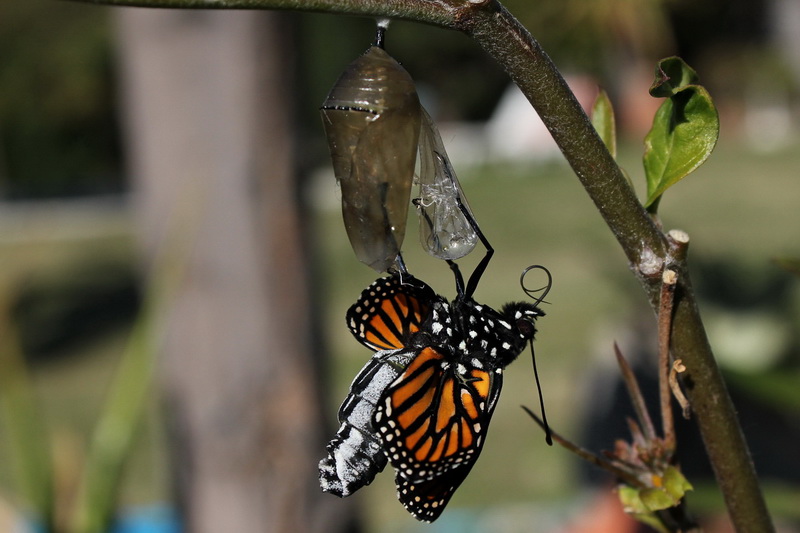 Unfortunately my photos don't show the waterdrops, which …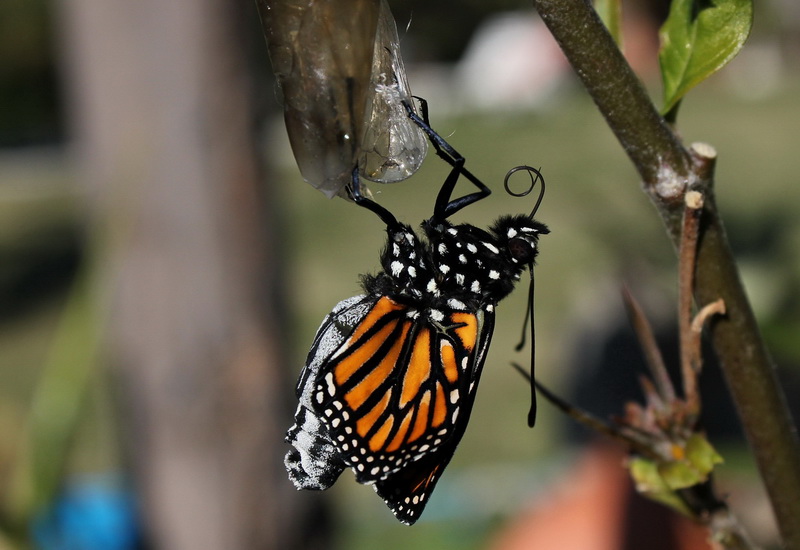 … the Butterfly is now sqeezing out: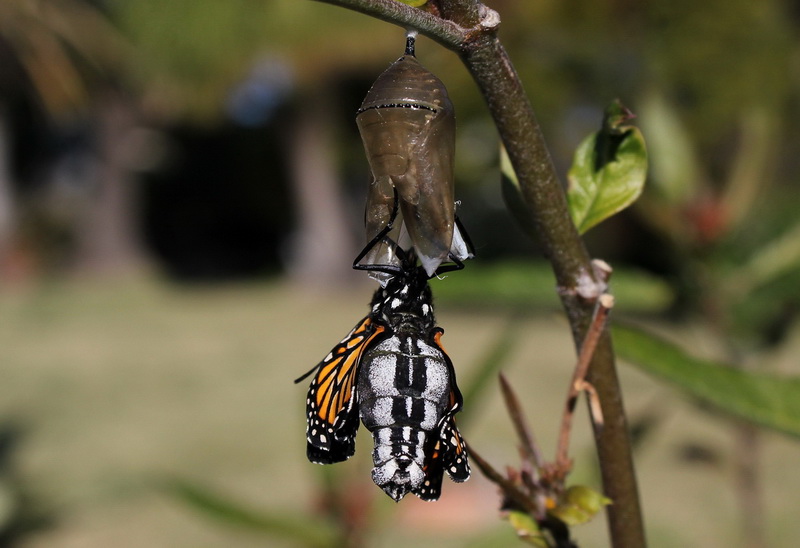 One hour passed: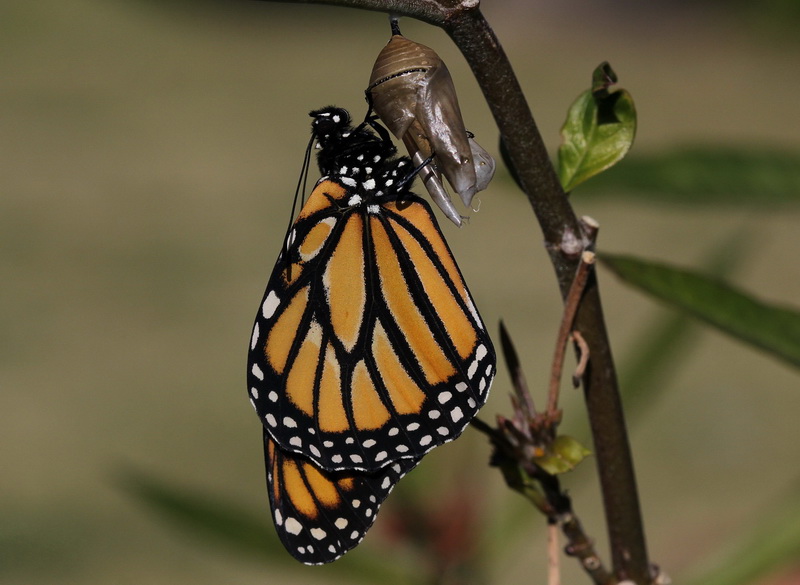 Here a close-up of the Monarch Butterfly, who continues to dry: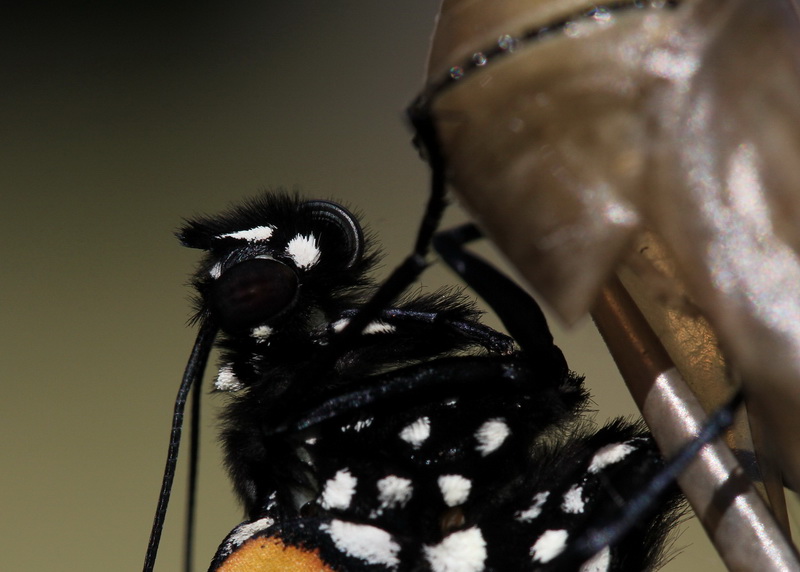 In this very minute also a Monarch caterpillar is passing!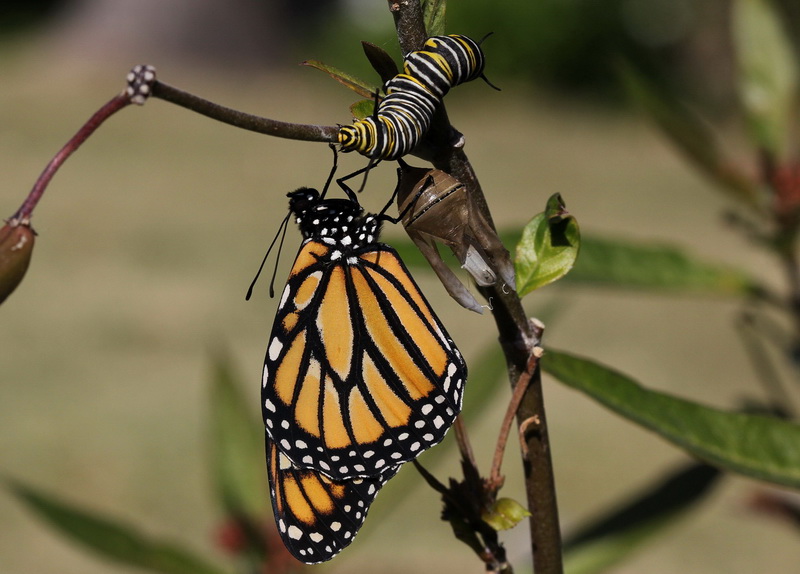 Isn't he beautiful?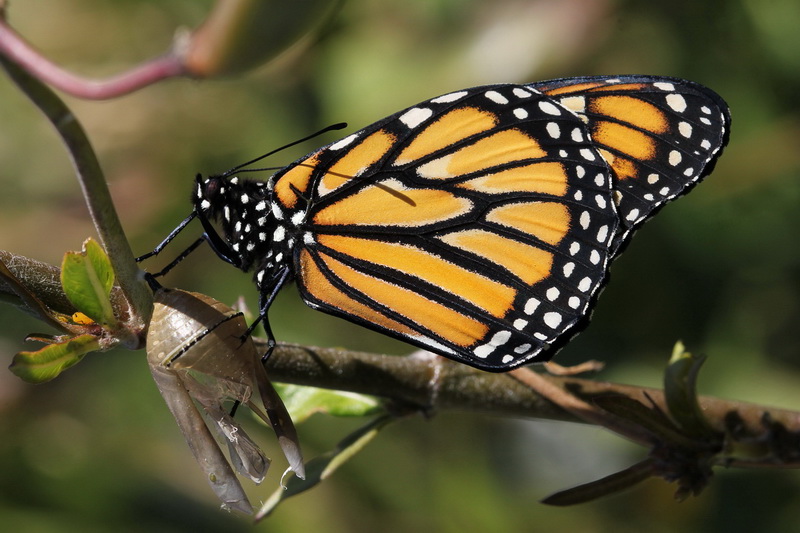 Three and a half hour after birth it's happening! The Monarch Butterfly starts flying and is skilfully landing in these flowers, where he continues to enjoy the sun beams. I couldn't help to hail "Thank you" for these wonderful moments which I was able to experience.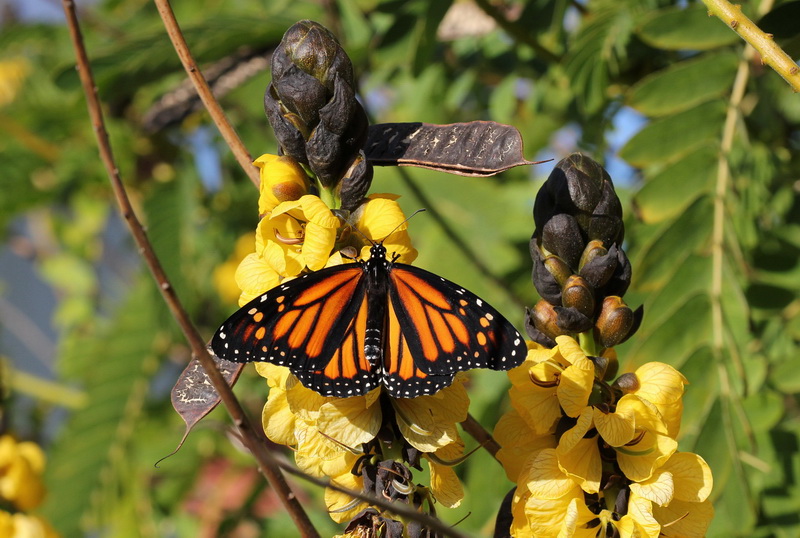 Birgit Kremer
All photos
©
copyright by Birgit Kremer
webmaster Sabine Börsch
Impressum