One year about the life of the stork colony at San Roque
Starting a family
Still it´s late winter, but in the stork colony …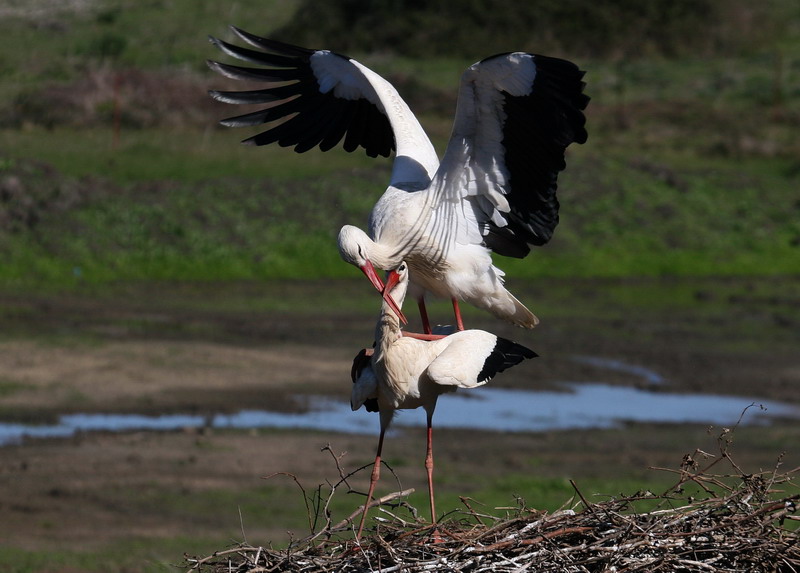 … spring fever is becoming. Mating season starts und again and again they copulate: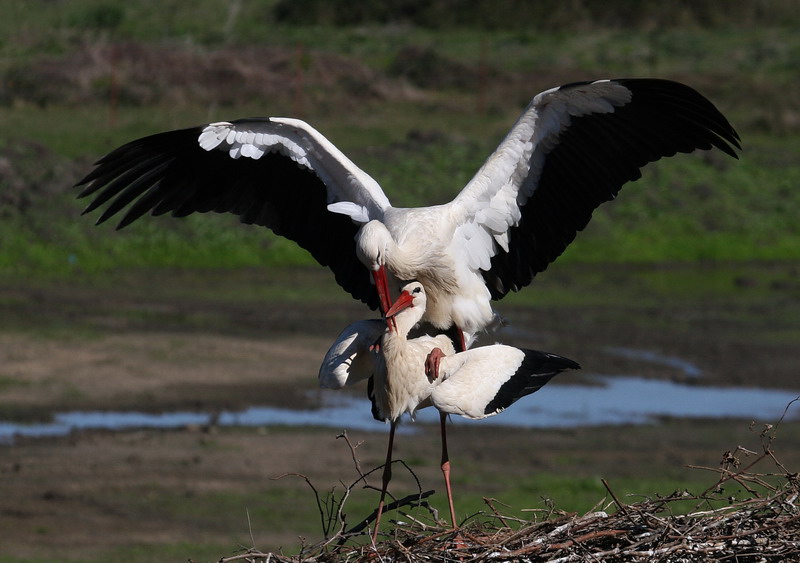 "We would love to raise five healthy chicks!":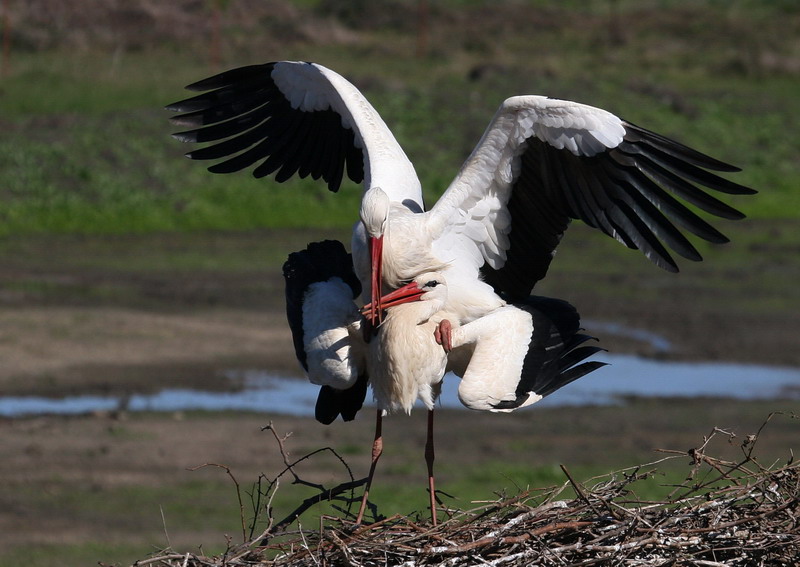 "Hopefully they all look like you, my sweetheart!"::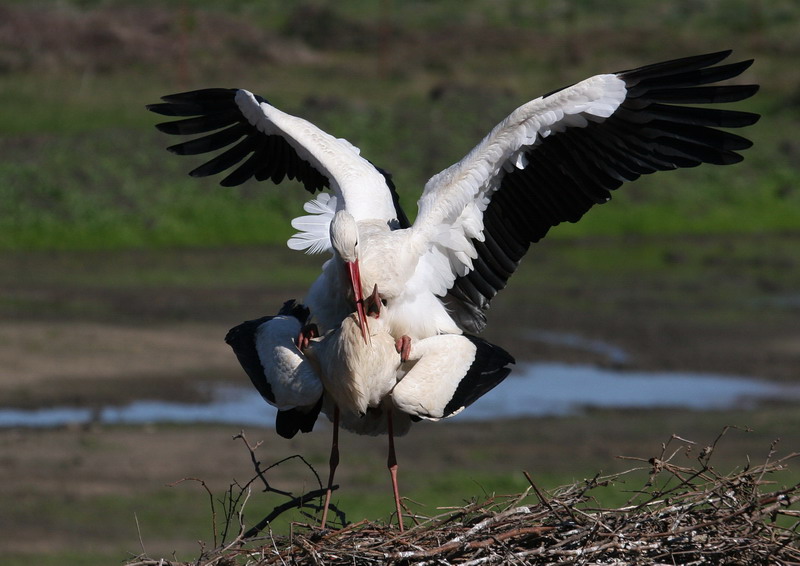 "How happily we are expecting our offspring!":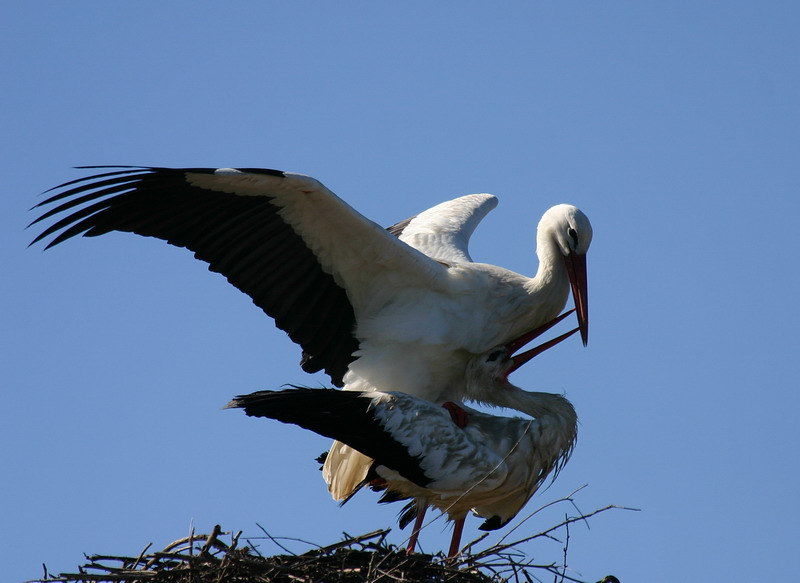 And also Bonnie and Clyde smile at each other very much in love: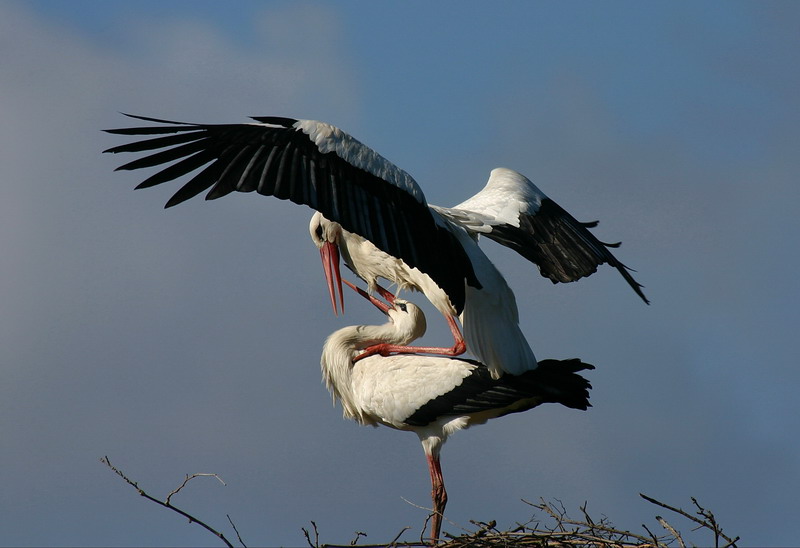 ""Soon I´ll go and nick a nice thick branch from the neighbors nest!" Clyde is promising his beloved Bonnie:
Sweet nothings in the sunset!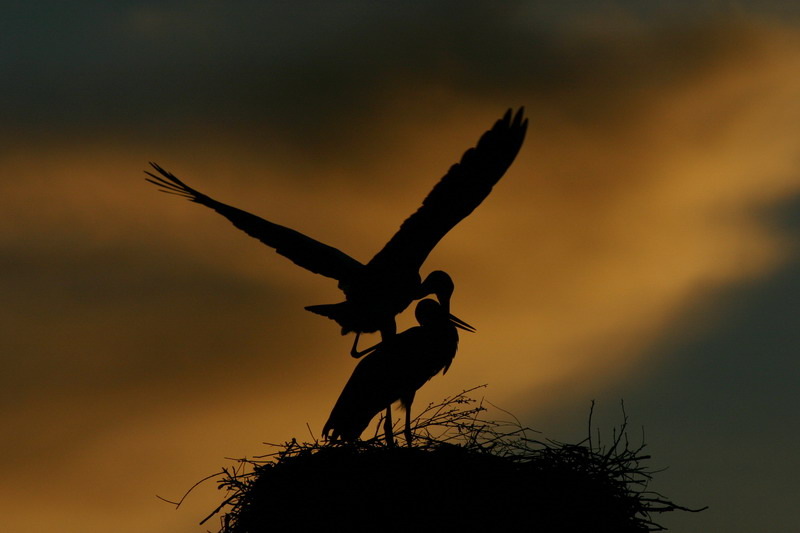 Continuation on page 5
All photos
©
copyright by Birgit Kremer
webmaster Sabine Börsch
Impressum