Visitor at the biotope
July 31 2011
And here opens a new chapter of my "nature diary"!

From the homey biotope we could watch on the weekend a small group of Black Kites migrating to Africa. Also several groups of Bee-eaters could be heard by their calls high up in the air, that they are heading for their winter habitat. Unbelievable impressive also the number of hundreds of Common Swifts which were hunting above us in the last sun light! A very big surprise the homey biotope was keeping ready for us on Saturday evening and Sunday morning, because a Kingfisher was exploring the pond, unfortunately did not interrupt its fast flight to sit down somewhere. But of course it was a big joy and excitement to see him here at all!
More cooperative this young Melodious Warbler showed himself, who enjoyed picking insects from the Monkey Puzzle tree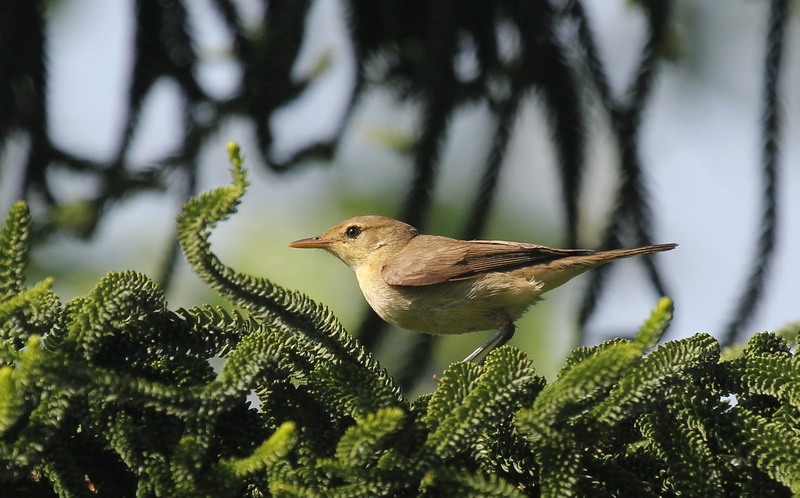 Well and whom we got there?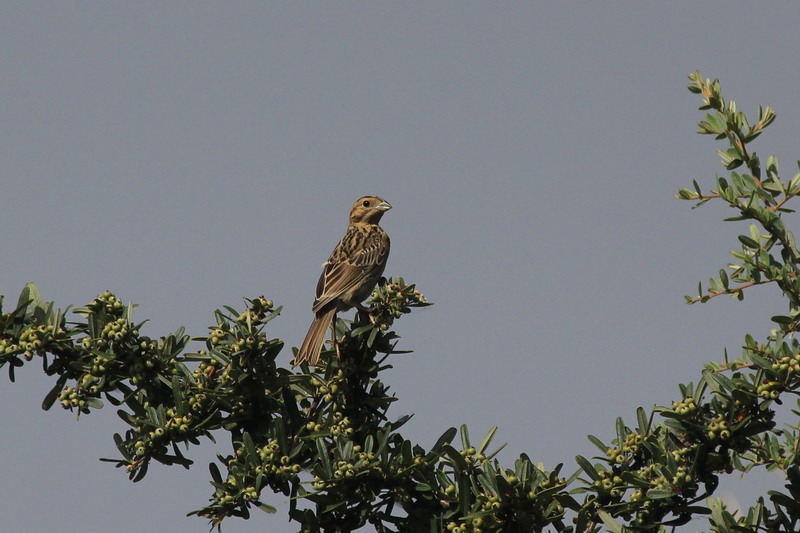 It is a young Corn Bunting: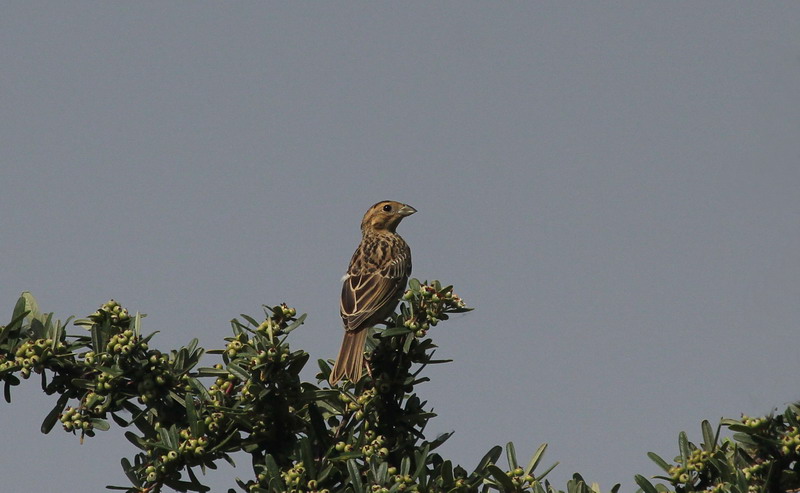 And in the end a photo from the Green Frogs on the way to the coop board, where they unanimously put forward a motion to let them the swimming pool for their beloved children. But there was one thing they hadn't reckoned with, because otherwise they would also ask for the bath tub!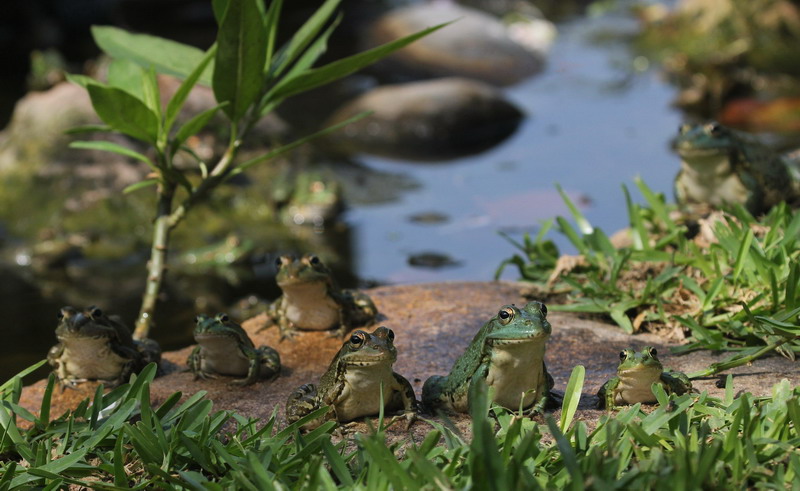 Best regards
Birgit Kremer
All photos
©
copyright by Birgit Kremer
webmaster Sabine Börsch
Impressum