Homey Biotope
September 01 2013
Dear reader!
Here a few scenes from the last days from the homey biotope!
A European Serin picking blissfully at a small stalk, while …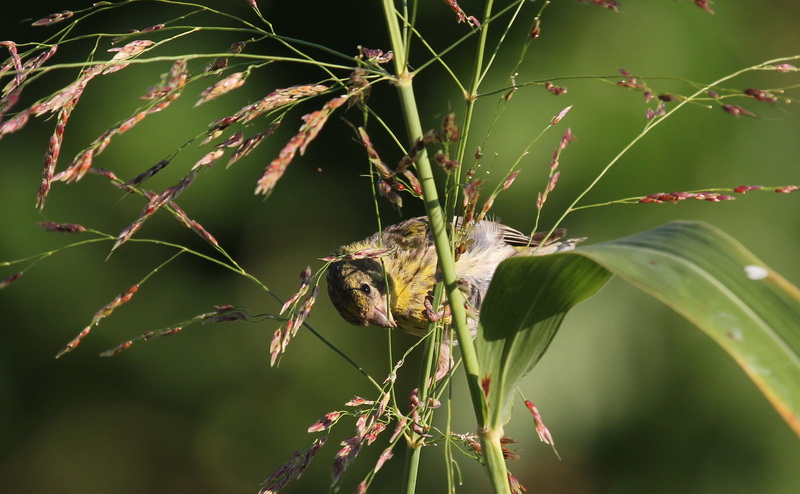 … the young European Goldfinch hardly can wait to …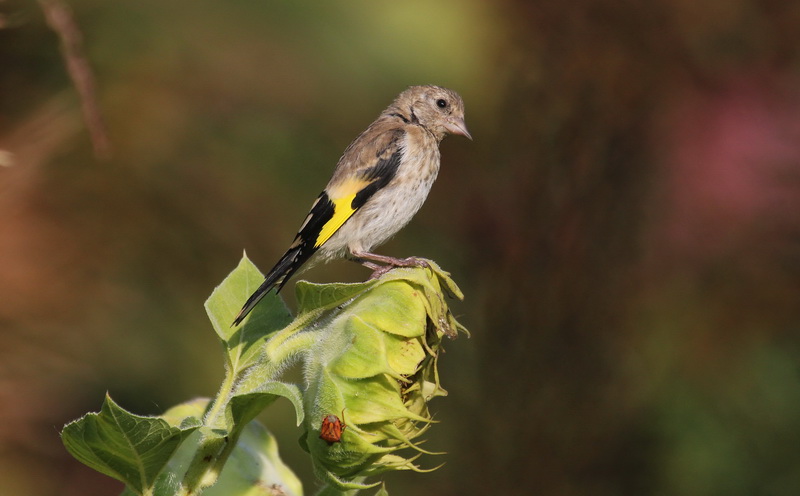 … go for the sunflower seeds: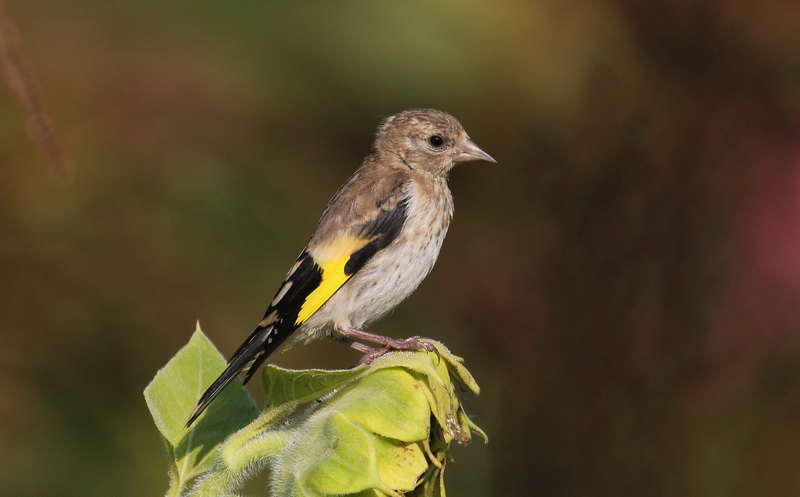 Mating time of frogs is over and was very successful this year! There is a kind of 'overbooking' in the ponds: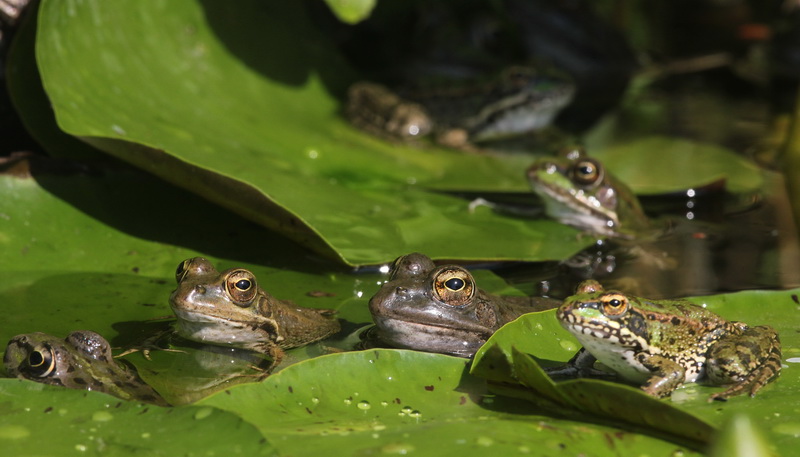 But since there in the biotope are …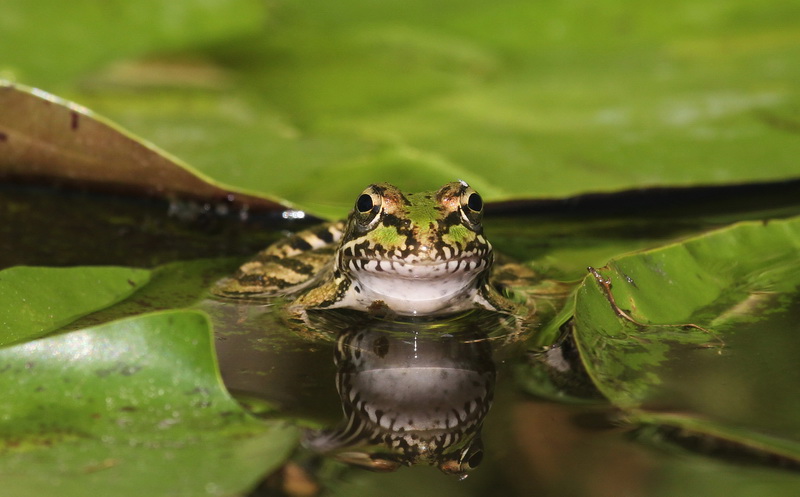 …. numerous insects …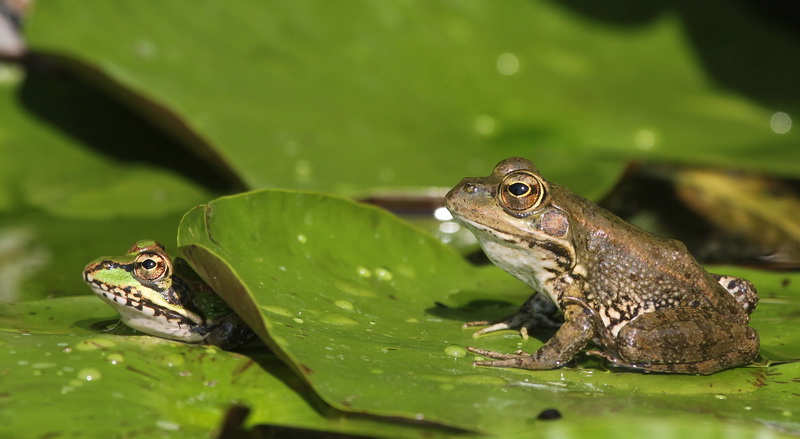 … everything is coming up roses in frogs live and …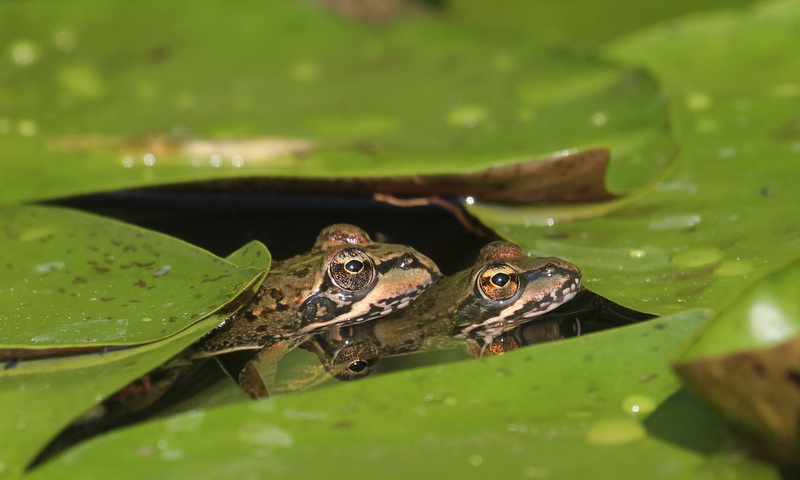 … some of them are grining extra friendly into the camera: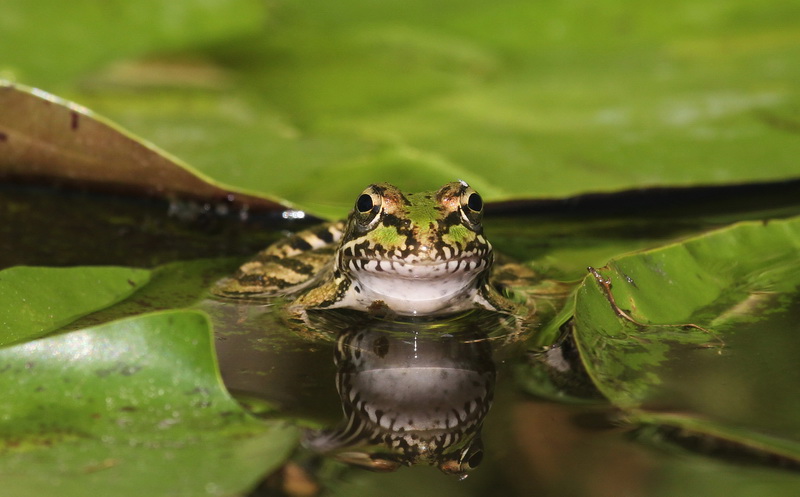 Well, exceptions proof the rule!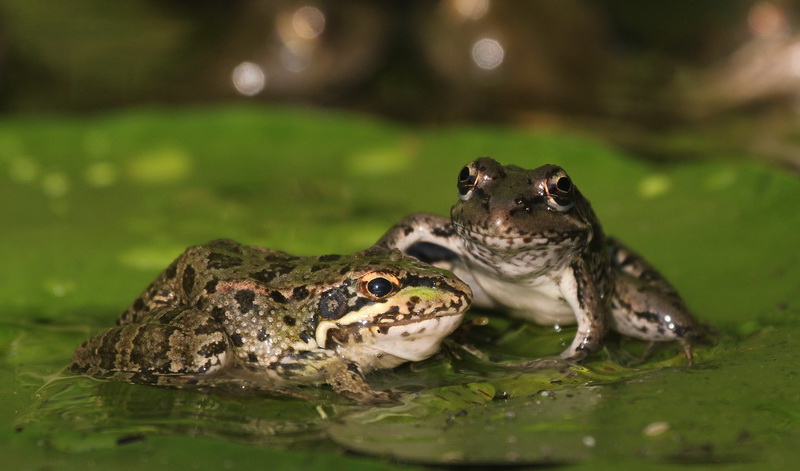 Can you refrain from laughing?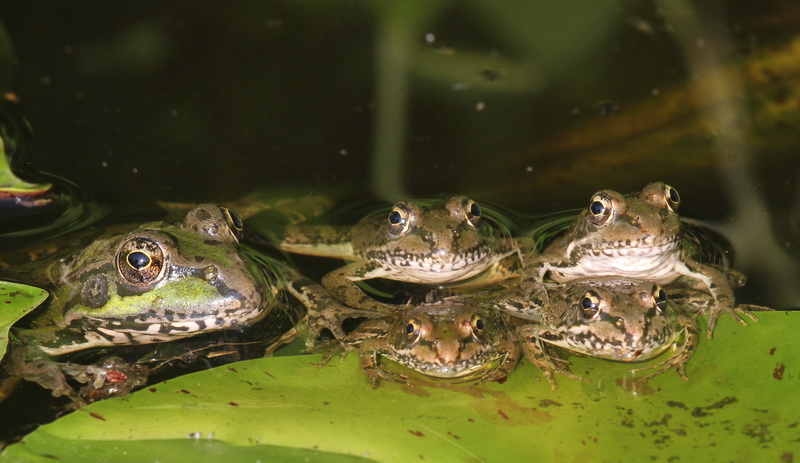 Best regards from the frogs paradise
Birgit Kremer