January! ! It is time again. The aloes are blooming, very much to the delight of bees and chiffchaffs!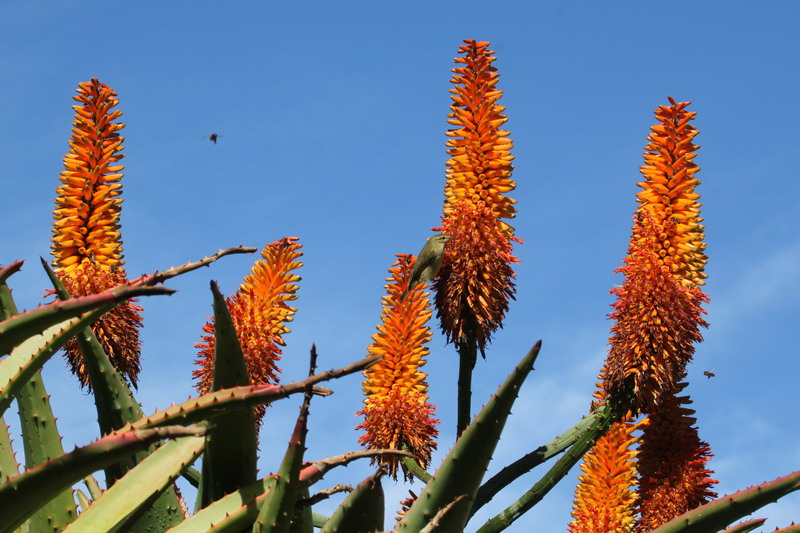 "First I shall clean my beak and ...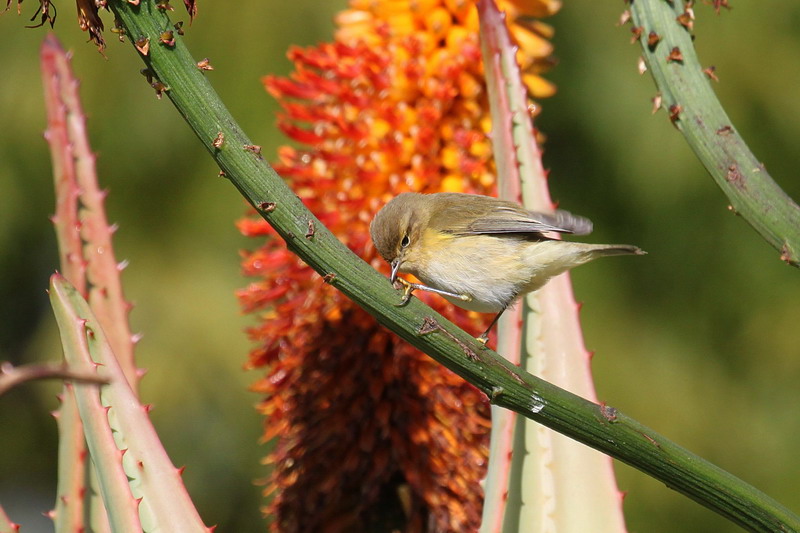 ... than I am going to look ...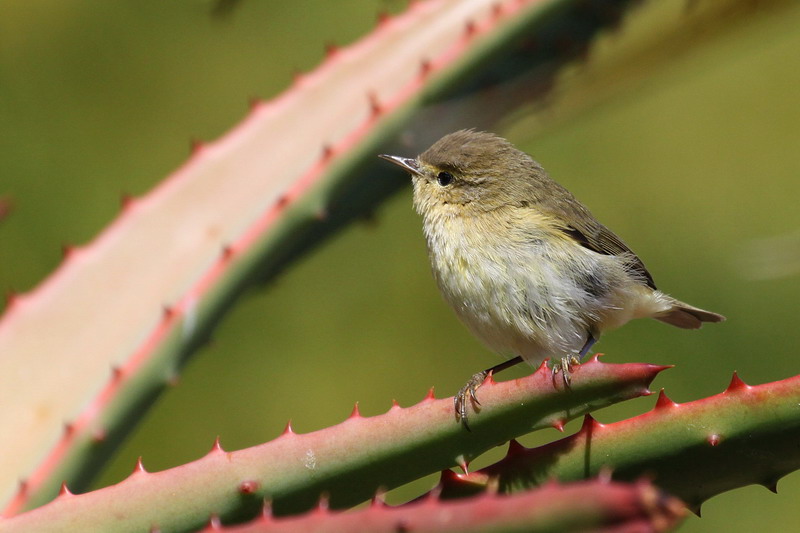 ... where I can find an unoccupied flower!"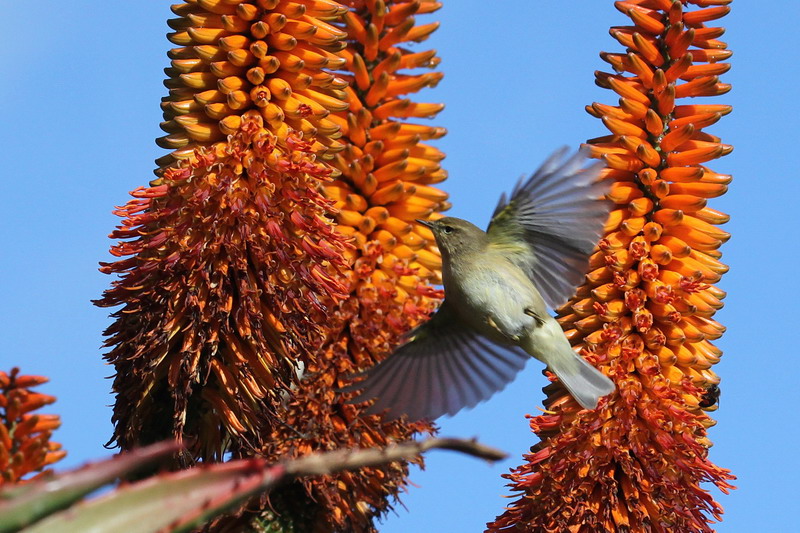 "Ghee, the stupid bee was there before me, but ...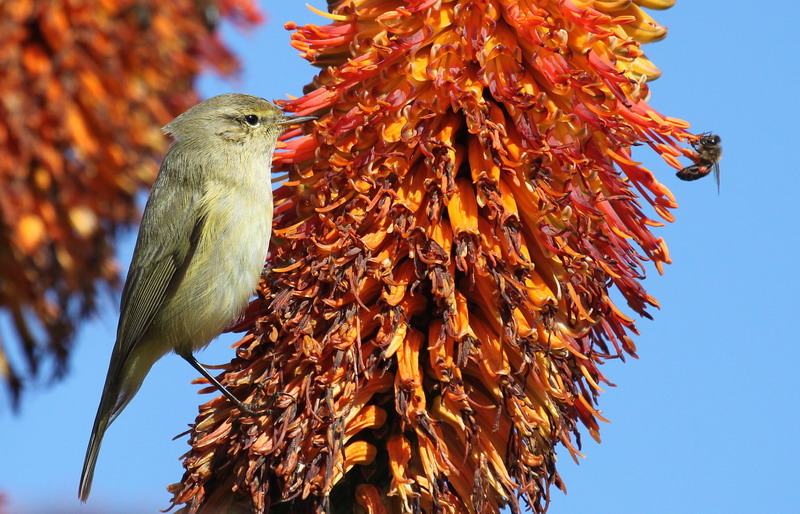 ... I'll just ignore her."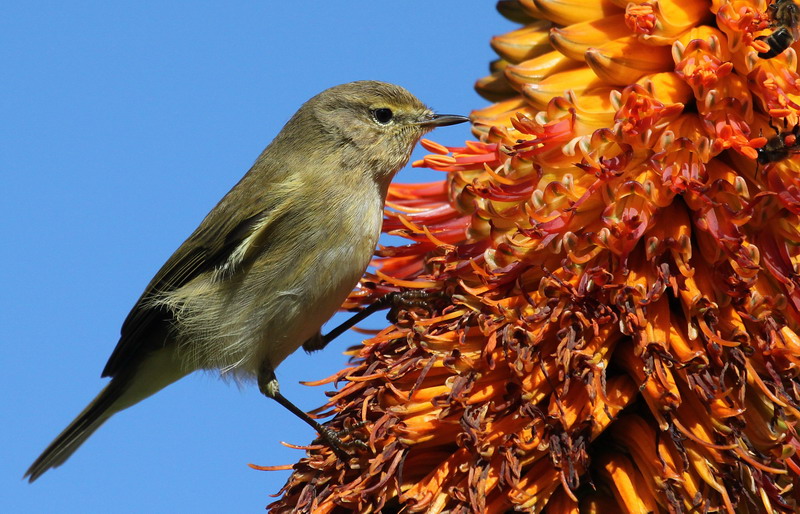 "Life is so beautiful!"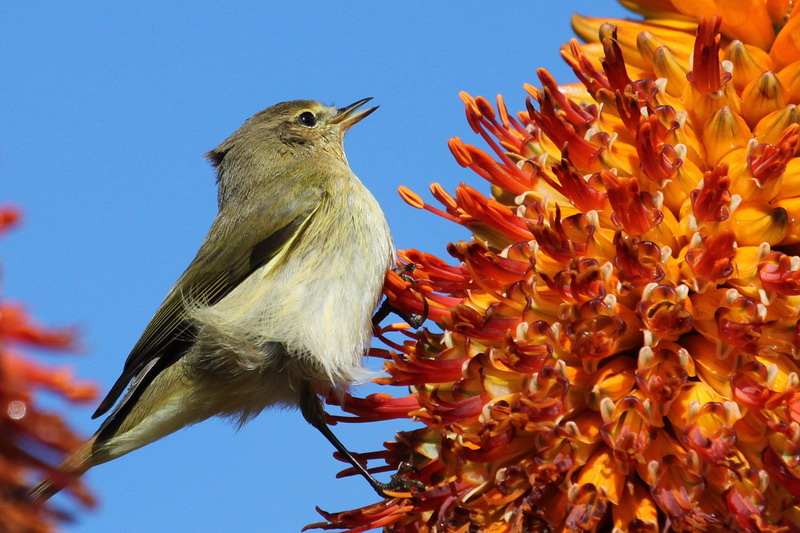 "Hm, there I see an insect"!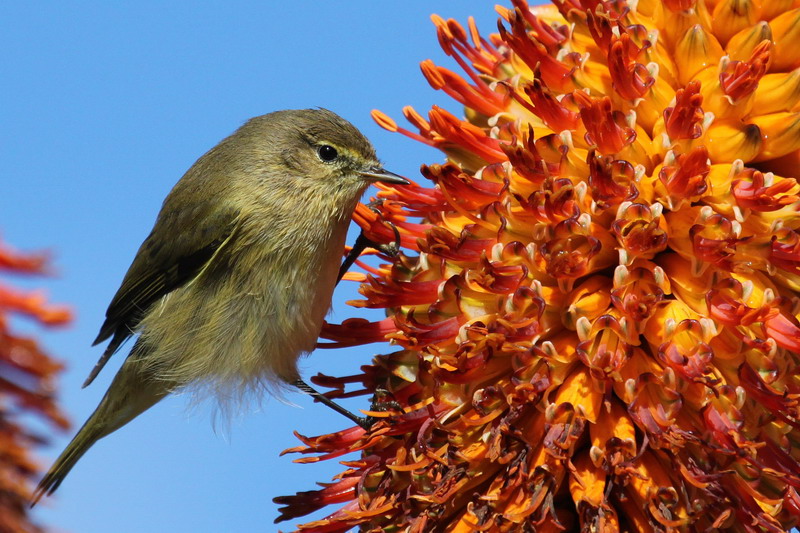 "Me too!"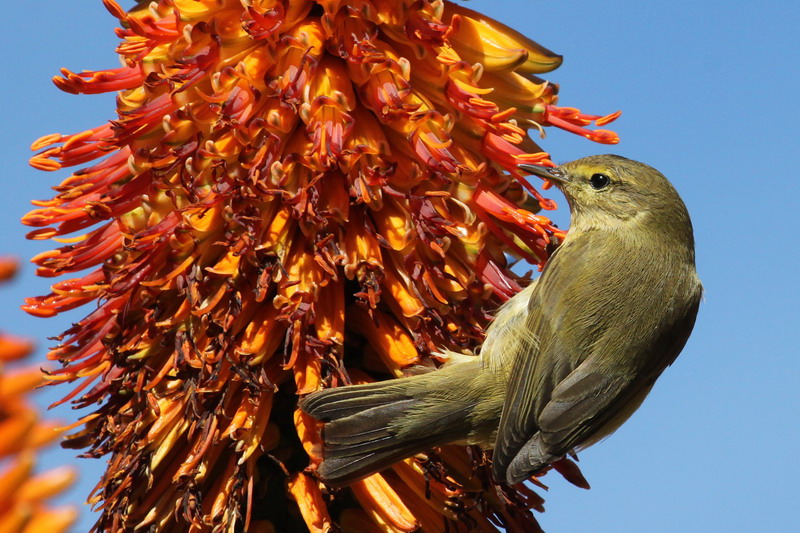 At the end of the day the small chiffchaffs all got a red throat from the nectar of the flowers: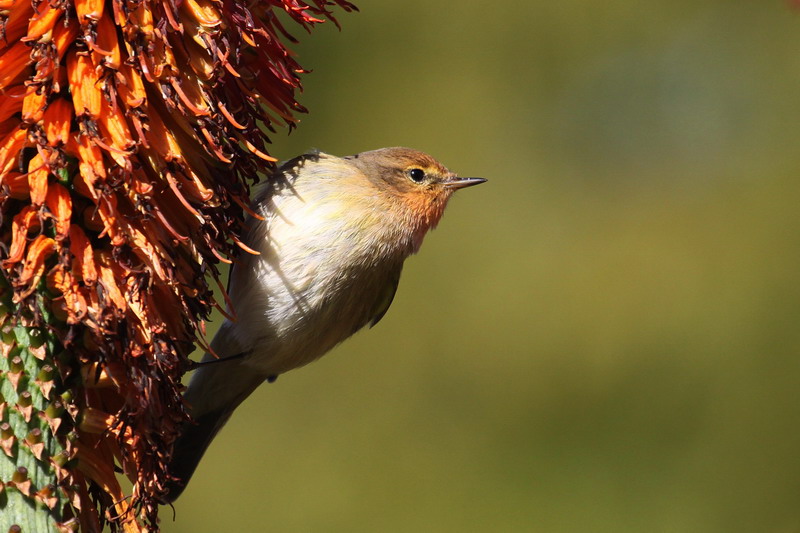 Like the chiffchaffs I am also looking forward every year for the aloe flowers, which arouse such an enthusiasm for the birds. Eight chiffchaffs today flew at the same time to these flowers. The information seems to go around, because last year there were only four. Too nice how they try with nearly hummingbird flying skills to get close to the tidbits!

Best regards
Birgit