"Most of my relatives spend their winter holiday in Galicia or at the Doñana. However I badly wanted to go to the Mediterranean!"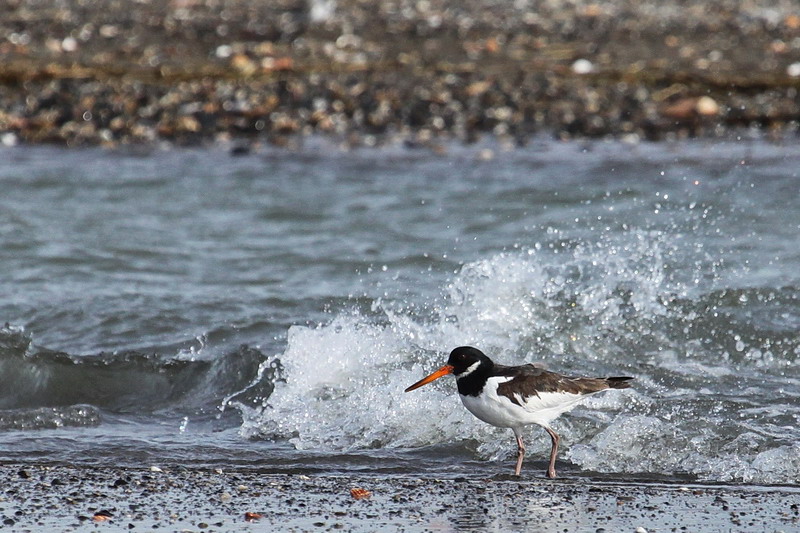 "That's supposed to be fresh fish???"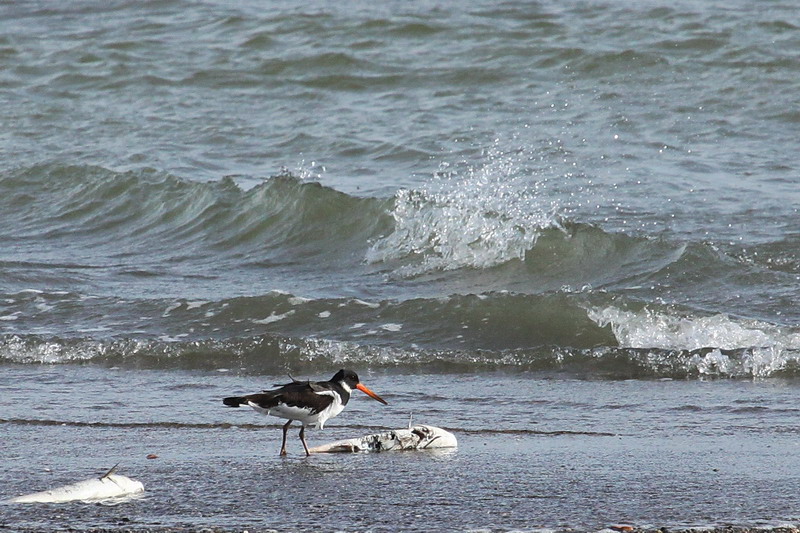 "Well, I am hungry and just try a little bit!"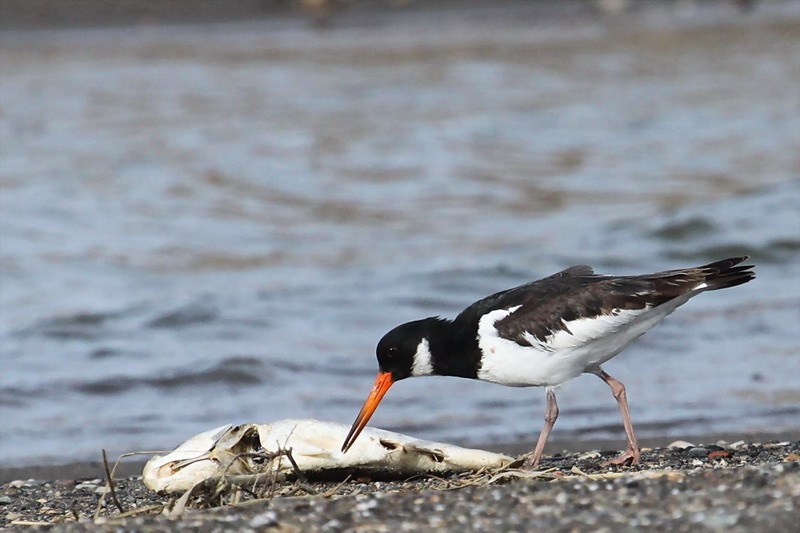 But our oystercatcher masters perfectly the changes of tide!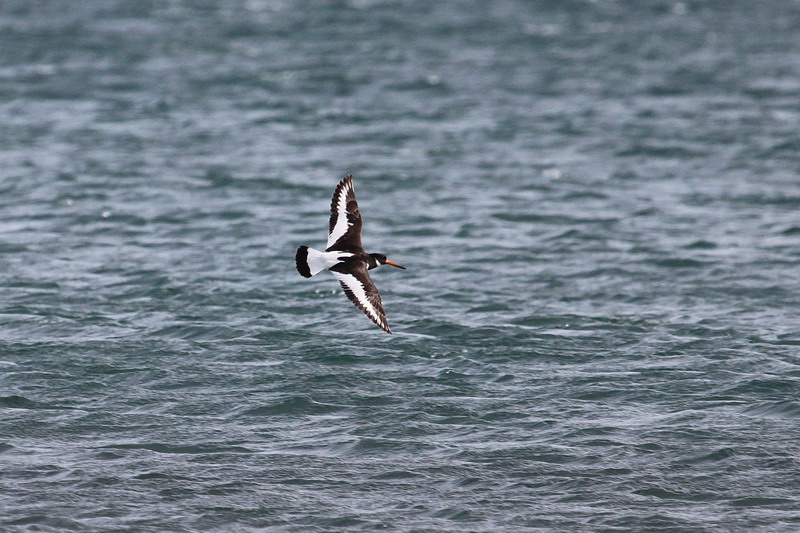 And really the sea now released a few rocks with mussels: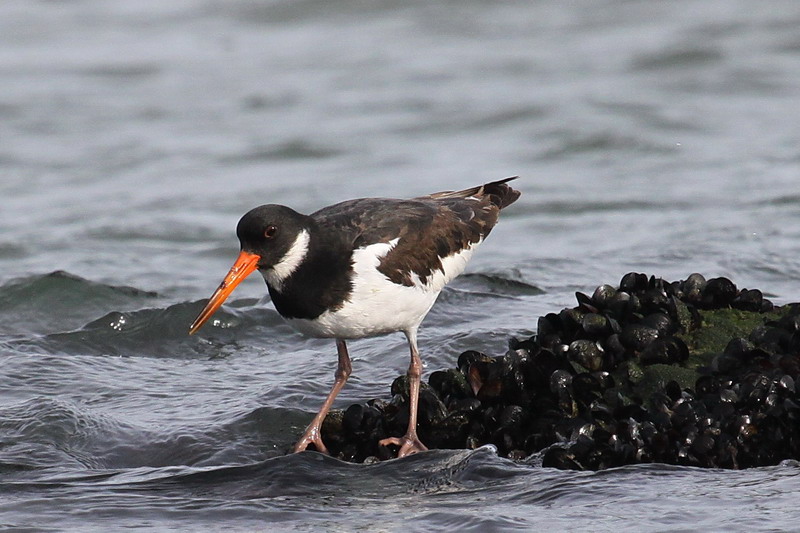 Mr. Oystercatchers eyes are shining with joy because of all these tidbits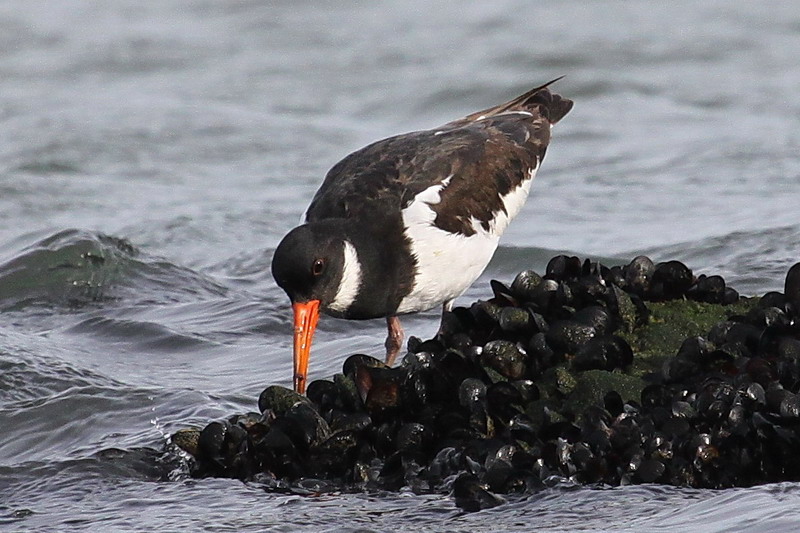 "Mrs. Turnstone should turn stones and under no circumstances take care of my mussels!!!"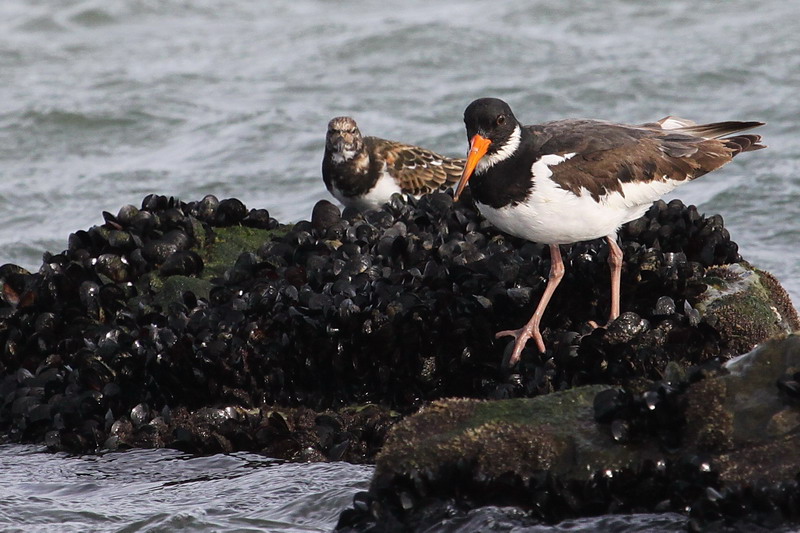 "Well, this holiday at the Mediterranean is just to my taste!"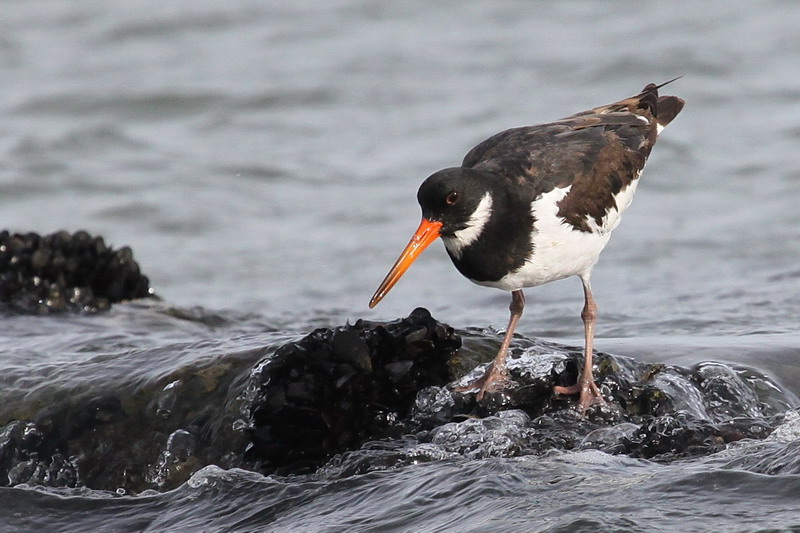 And with his long beak Mr. Oystercatcher is knocking on the mussels and …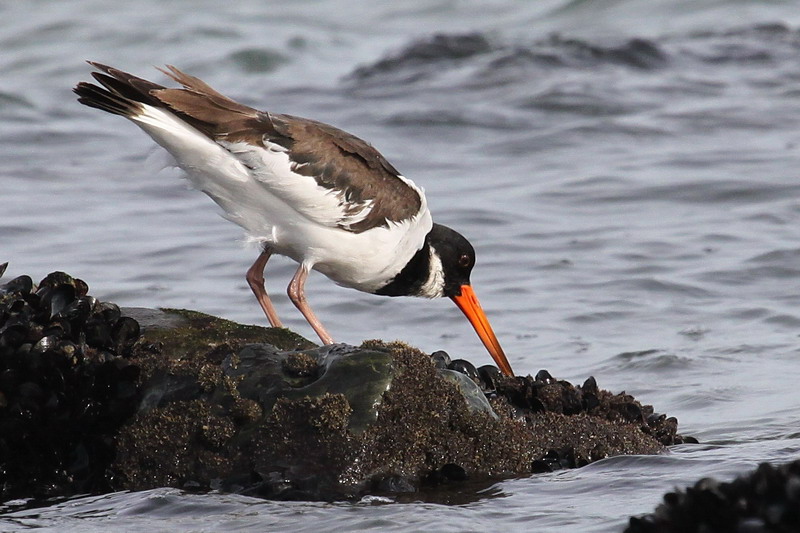 … enjoys the fresh tidbits!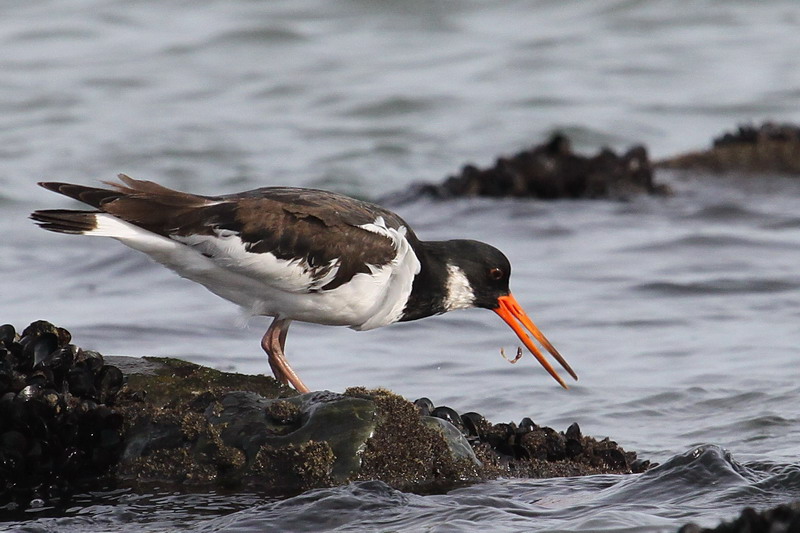 And while the oystercatcher enjoys a delicious meal, Mrs. Turnstone looks …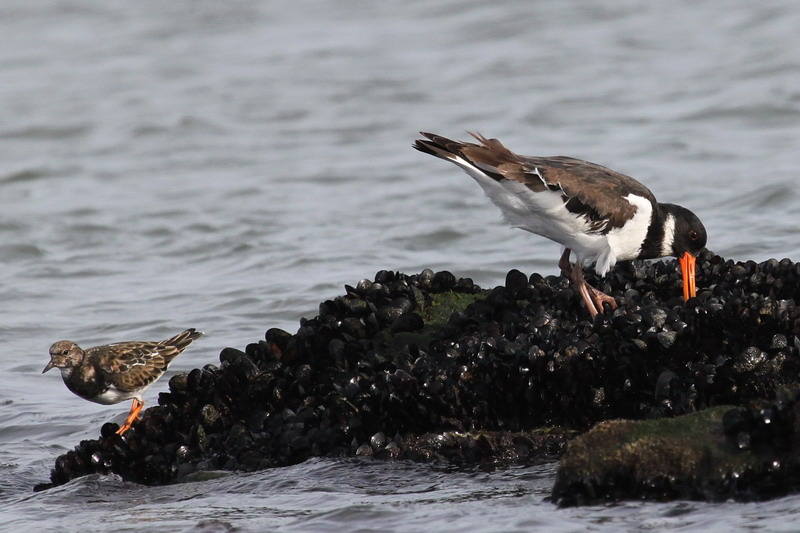 … a little embarrassed, because these idiotic mussels unfortunately are not to be turned: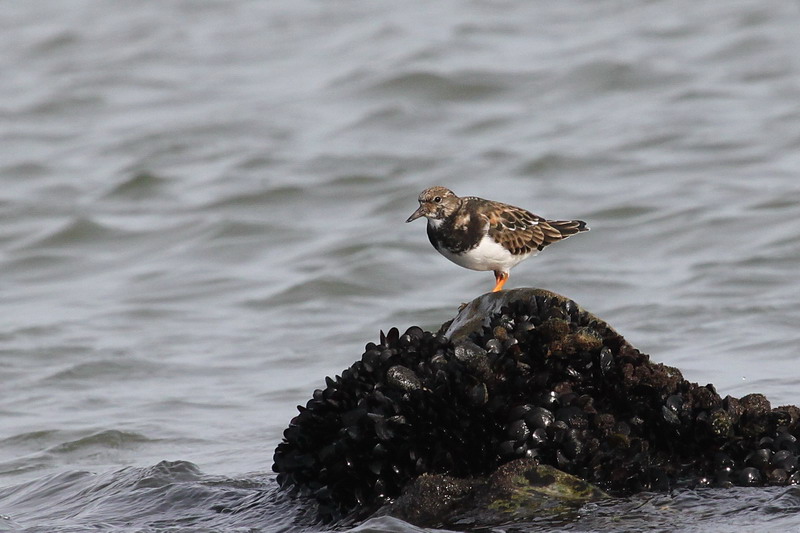 Mr. Oystercatcher in contrary is enthralled and decides to come again next winter to the Mediterranean!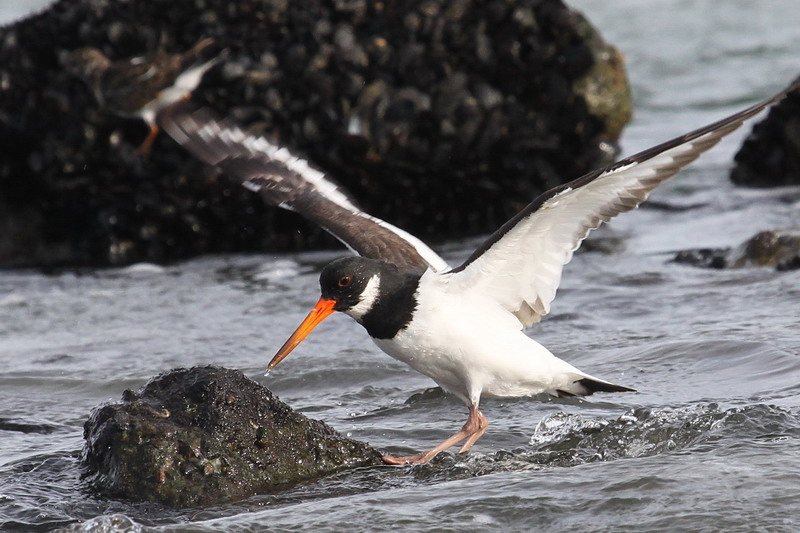 Birgit Kremer