Daddy, I am sooo hungry!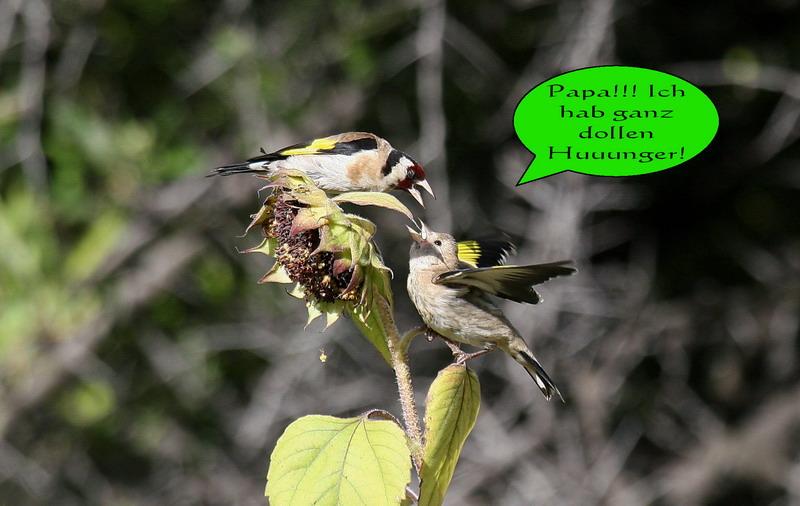 I first have to remove the shell, my dear! --- When do I finally get this seed?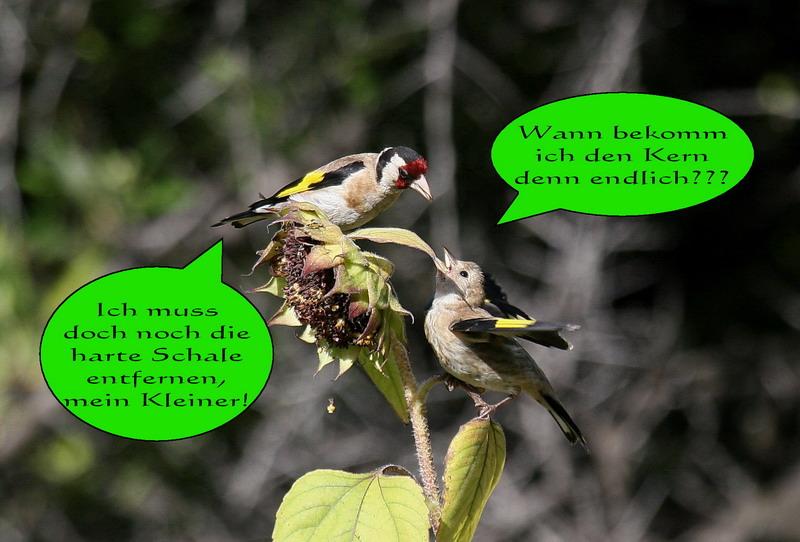 Well, now be a good boy and open your beak! --- Finally!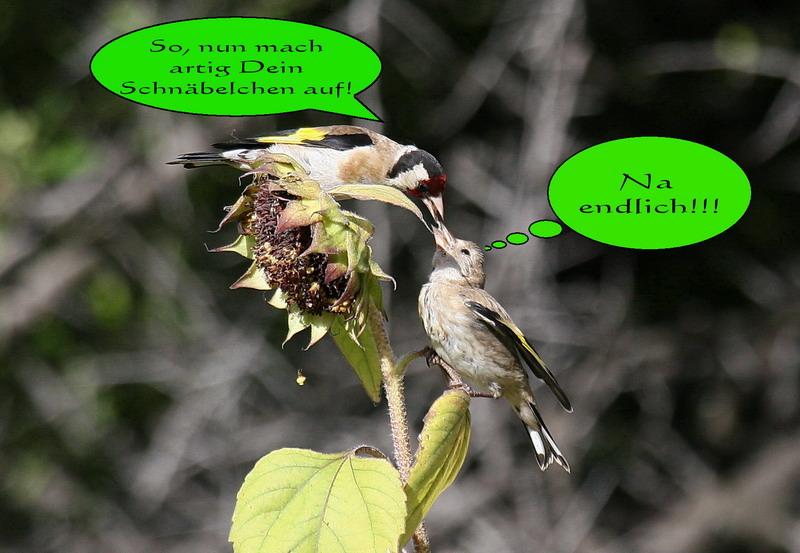 I am so tired! Quite exhausting to feed all the chicks! --- I really would like to have much more!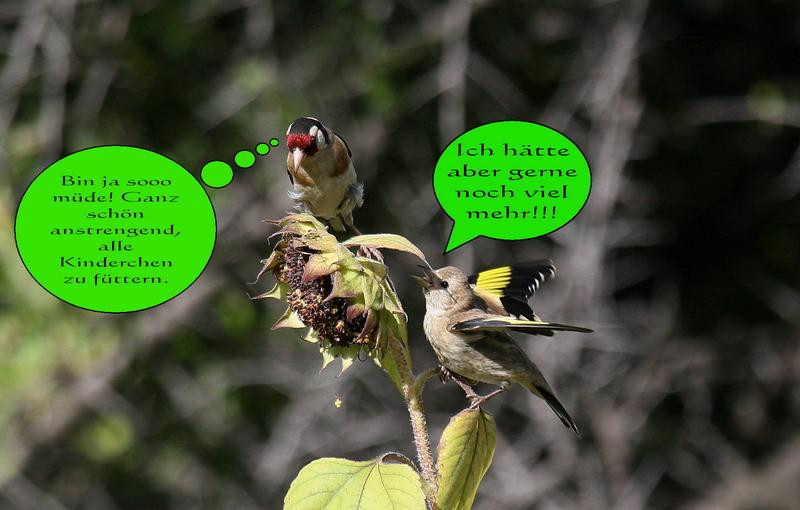 Now please leave me alone just for a second! --- But if I am sooo hungry ...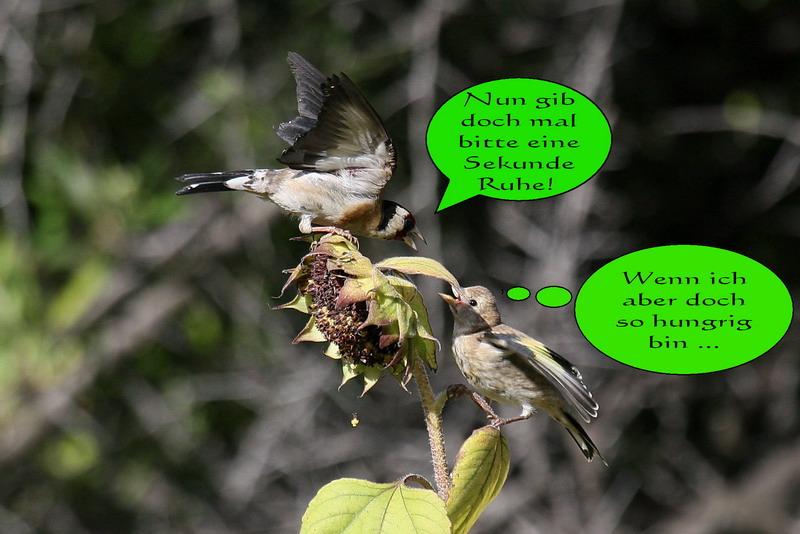 Shut up! --- Oops, daddy indeed can get really furious!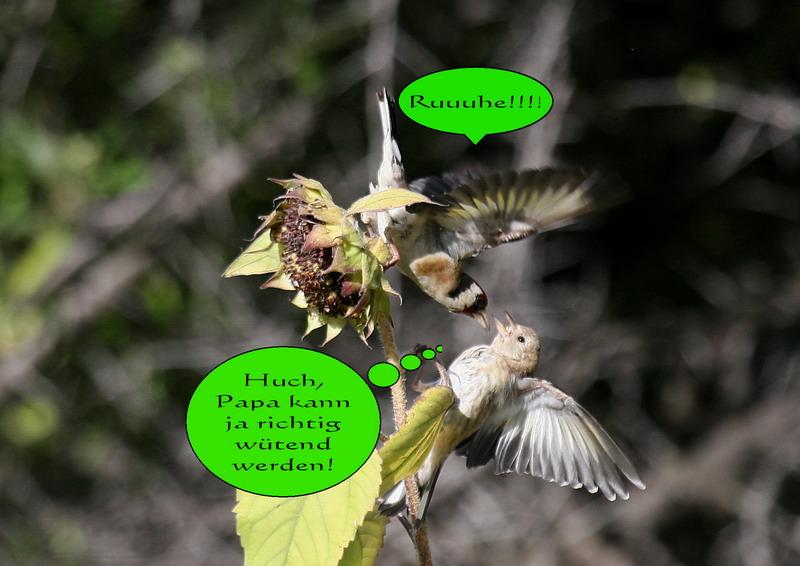 Well I am looking for another seed for my offspring! --- You just have to continue being obstinate! Hihi!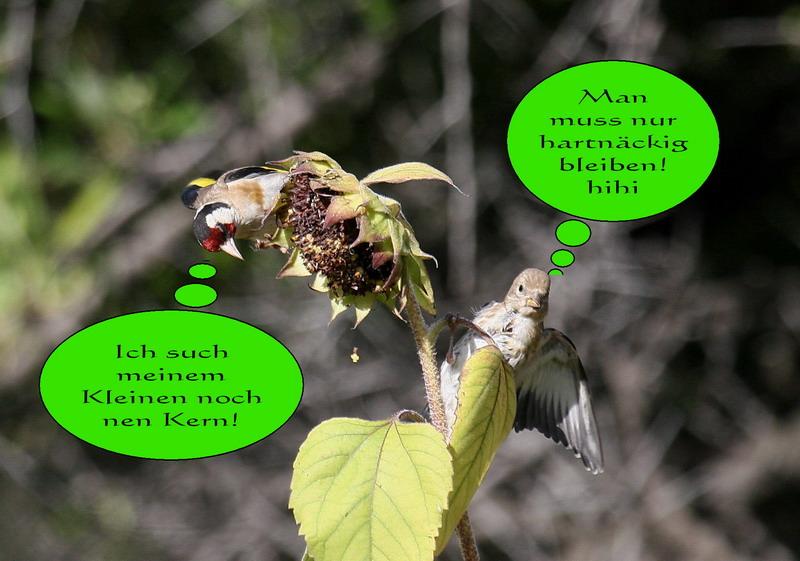 All photos
©
copyright by Birgit Kremer
webmaster Sabine Börsch
Impressum