Since few evenings season has begun in the homey biotope. The green back boys are on tour again and this in droves!

Three in one sweep, altogether I guess about 40-50 choir members: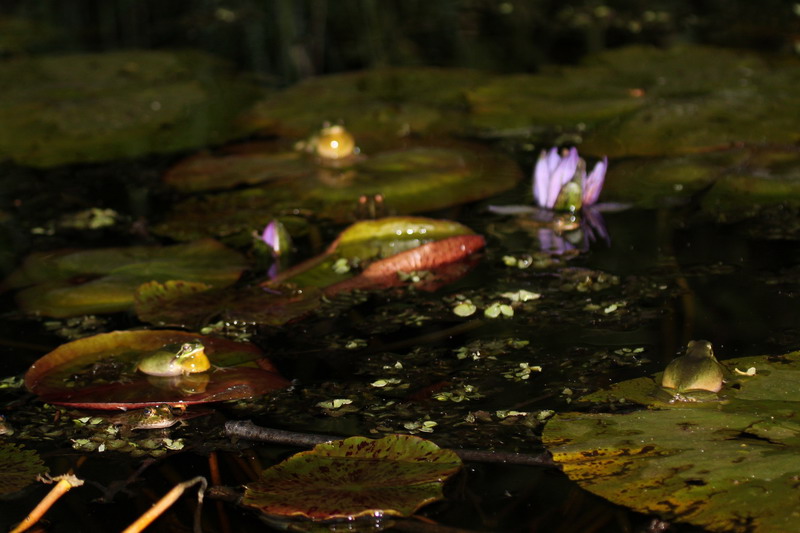 "Tonight I shall make myself comfortable on this lily pad!":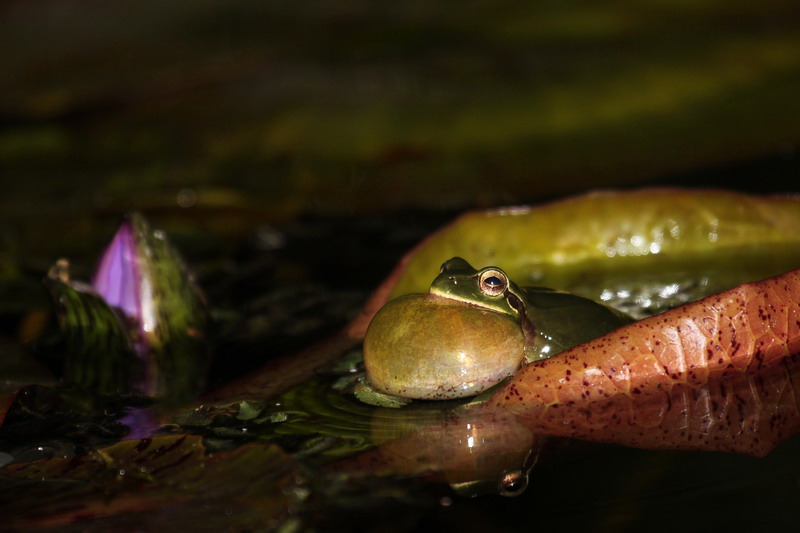 "And I myself on this life raft!":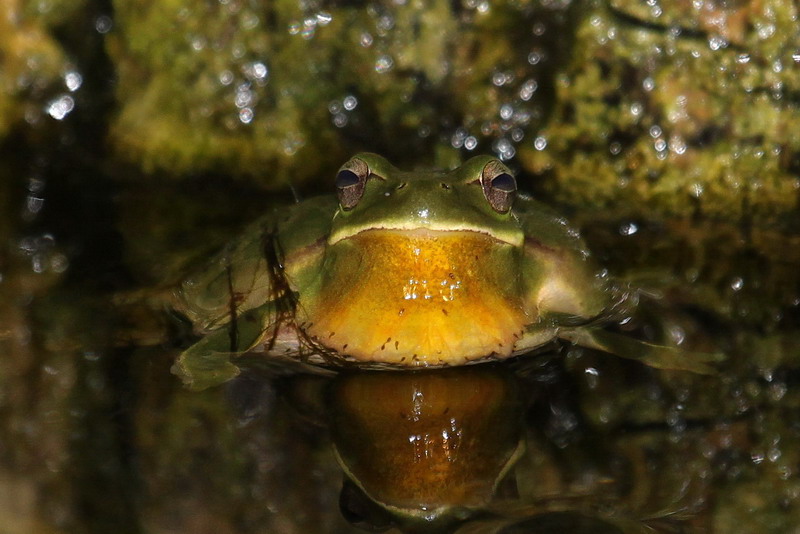 But fiddlesticks, the competitors are not sleeping any more: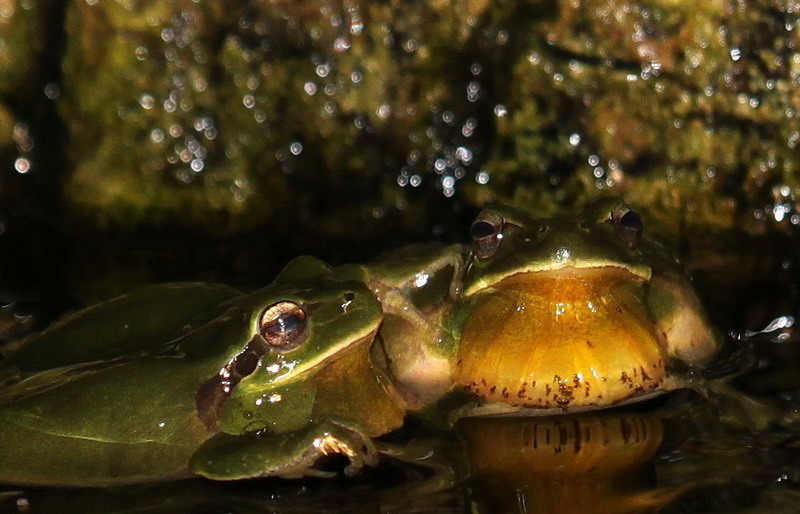 But decididedly the attacker is with both arms pushed under water.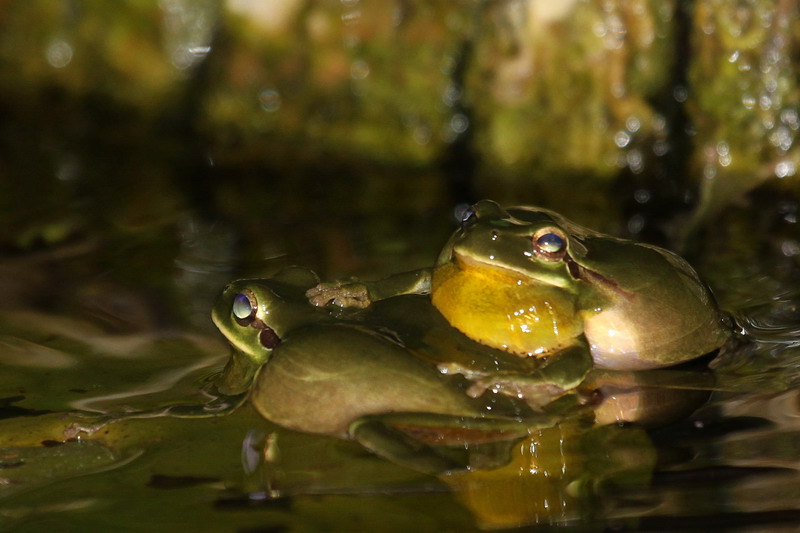 Everywhere ...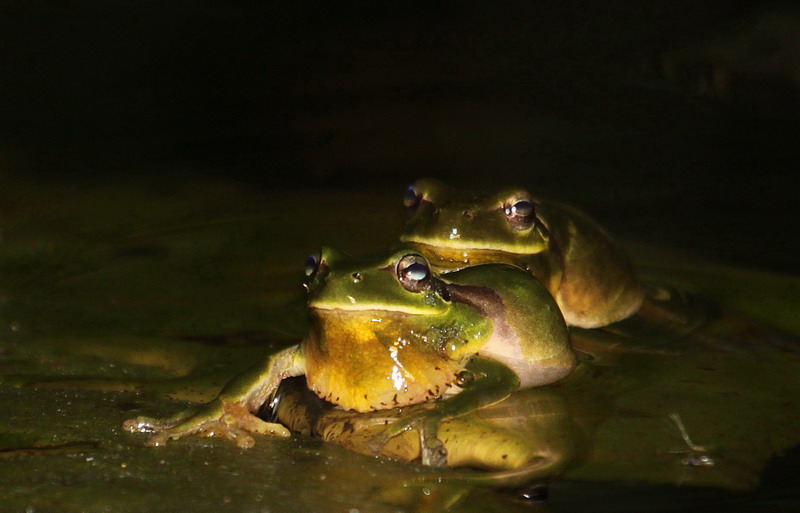 ... happen ...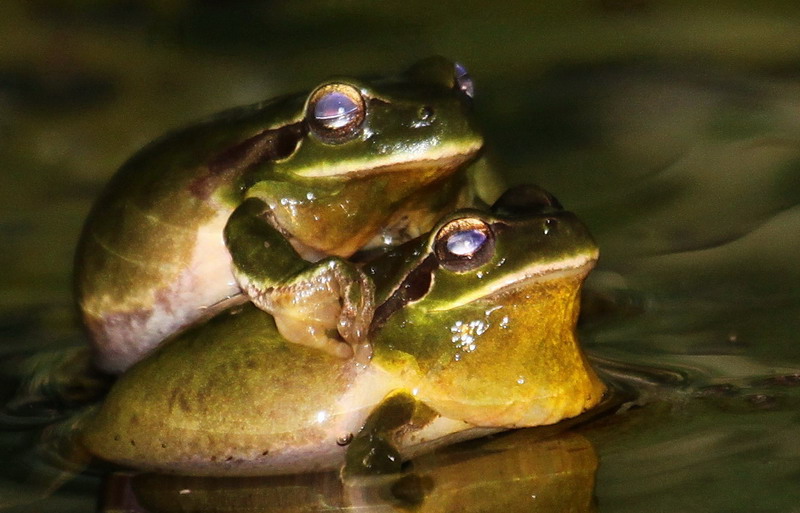 ... fierce disputes ...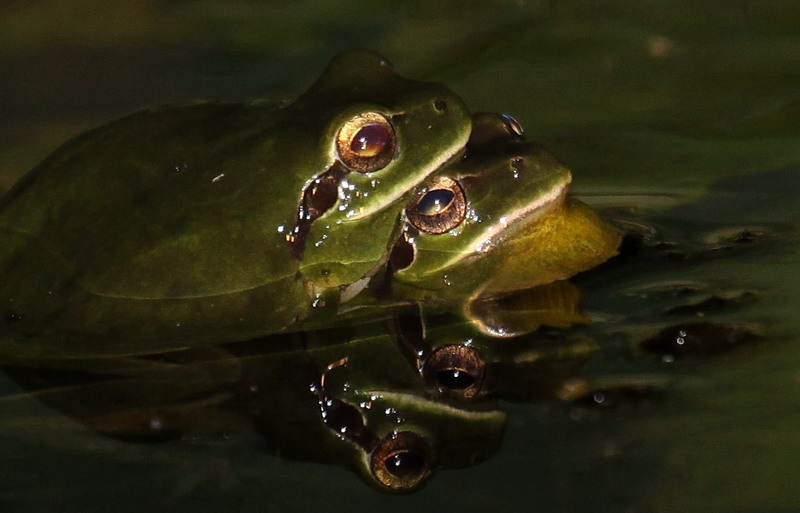 ... among the rivals: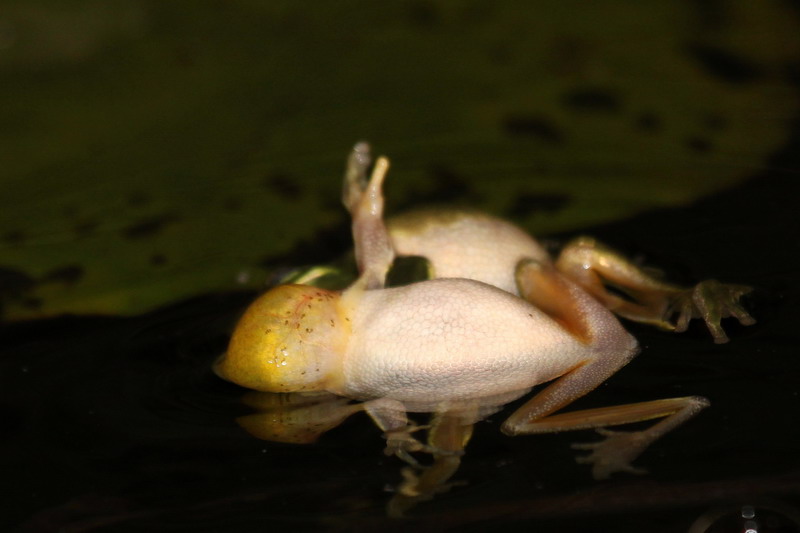 " I tell you now for the very last time: 'Get lost'!"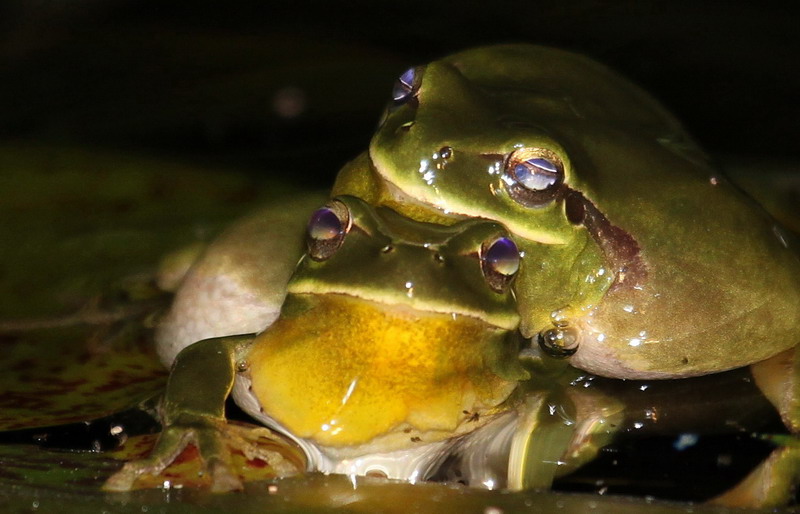 " Finally I got hold of a place and ...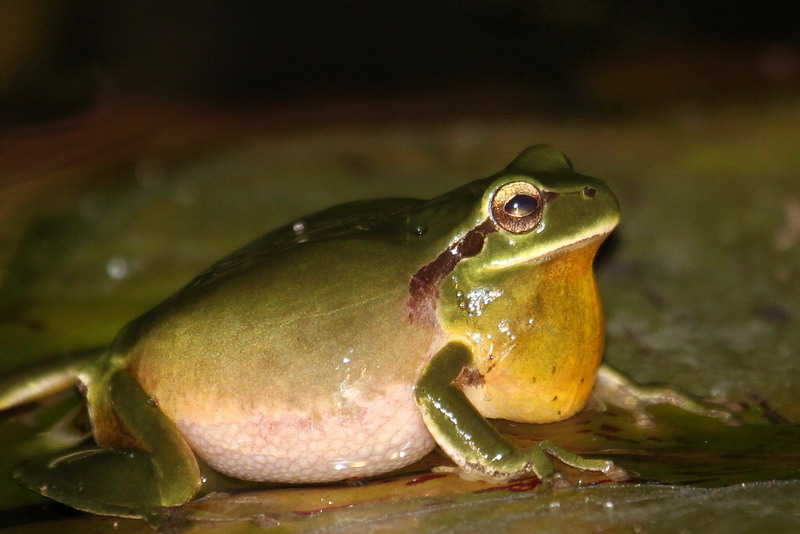 ... immediately shall start to bewitch a female tree frog with my beautiful voice!"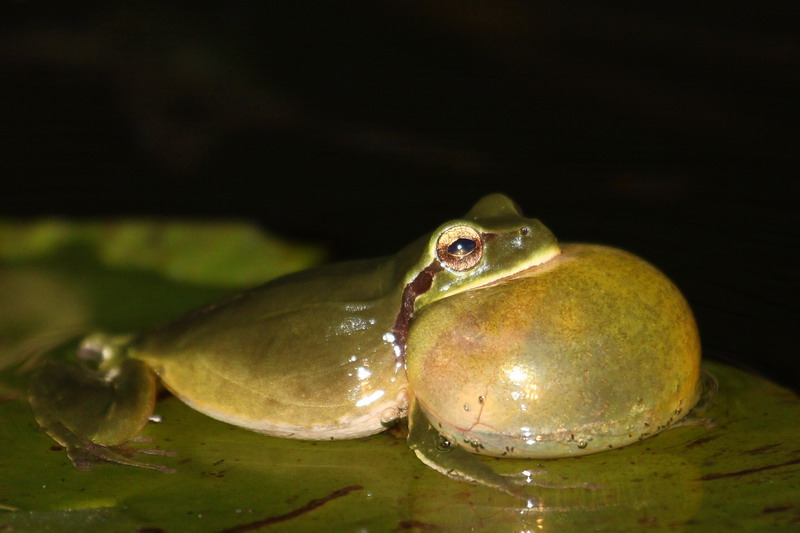 February 11 2010
Birgit Kremer
All photos
©
copyright by Birgit Kremer
webmaster Sabine Börsch
Impressum