Fuente de Piedra
March 142010
Fuente de Piedra
The flamingos arrive for breeding!
March 14 2010
Hello dear reader!


In flamingo-circles it has got round that in the lagoon of Fuente de Piedra is enough water to meet for wedding preparations and the following breeding: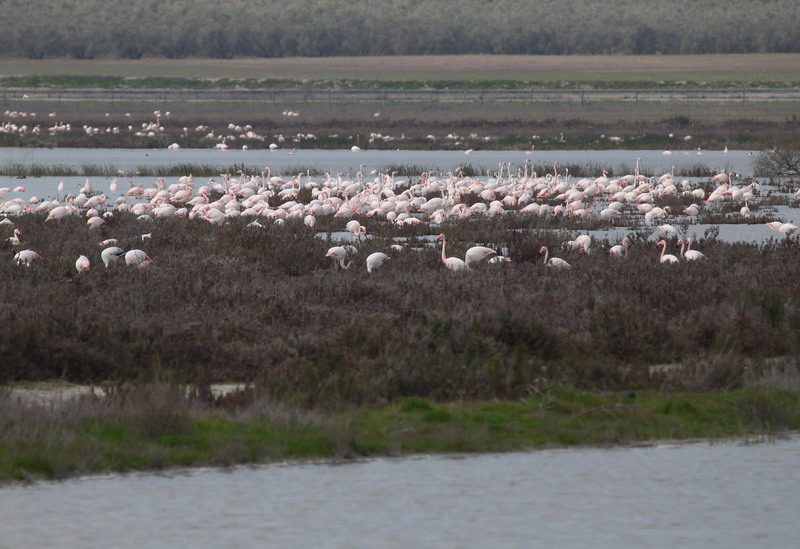 And so within a few days arrived up to now around 8.000 flamingos: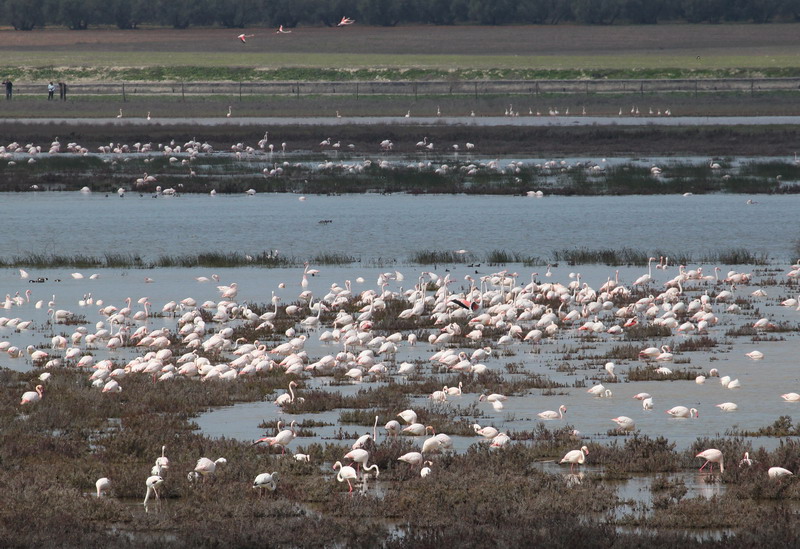 Here a view from the visitor centre to one of the groups: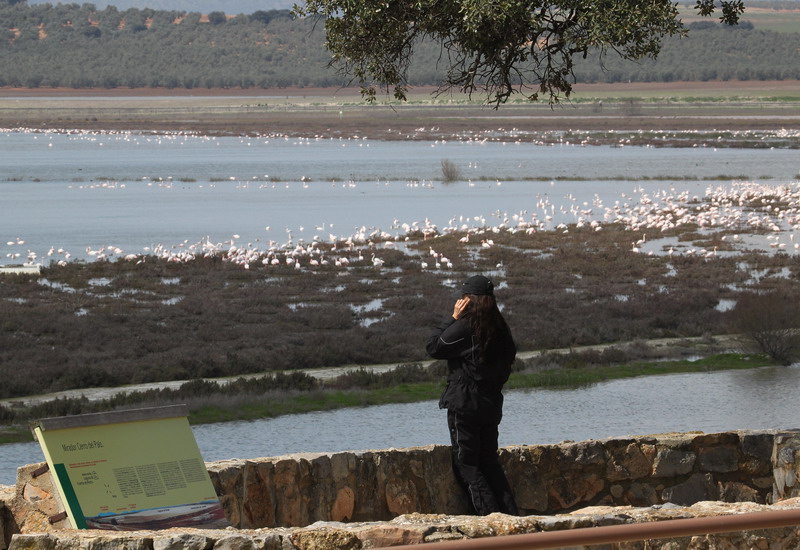 Also at the olive grove, which …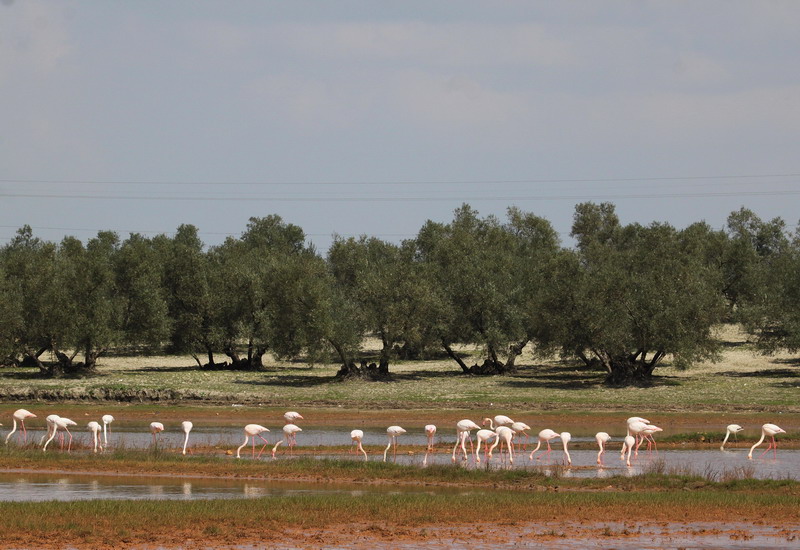 … surround the lagoon, there is still everywhere water, which …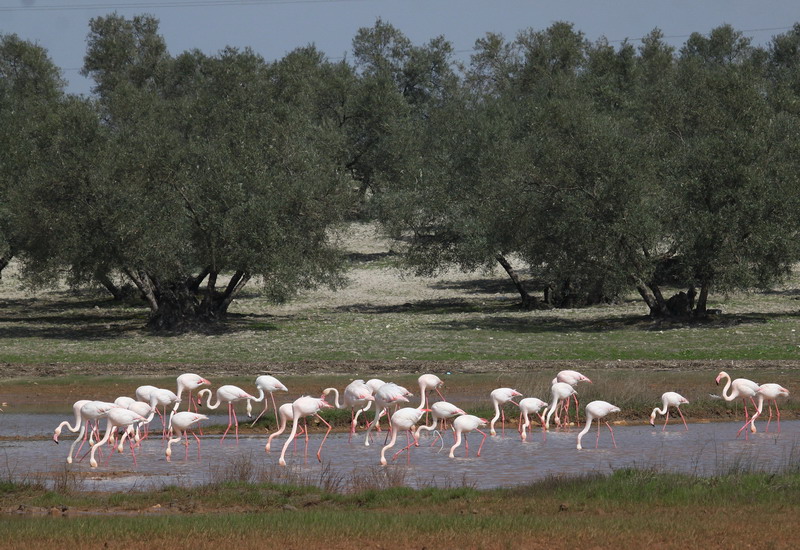 … already offers food to the arriving flamingo-groups: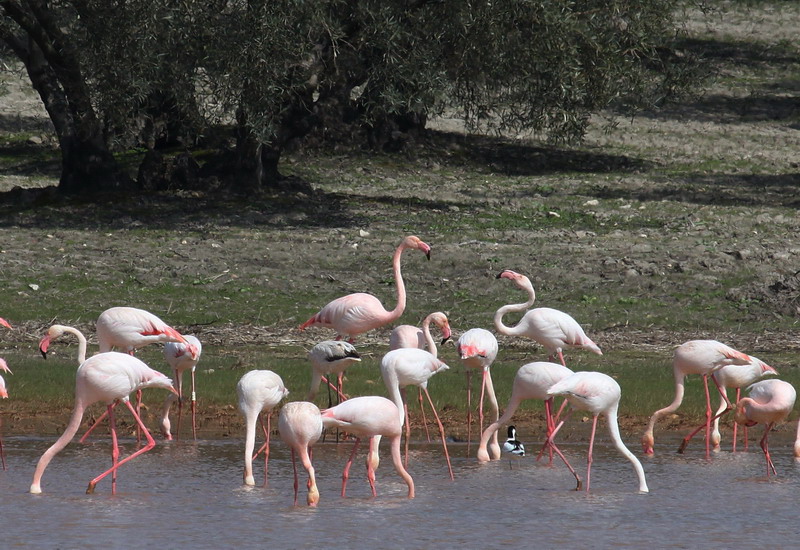 And here a photoshot from the south-east of this 1400 ha size lagoon, the largest in Andalusia. In the back ground the village of Fuente de Piedra, where very close to the visitor centre is located: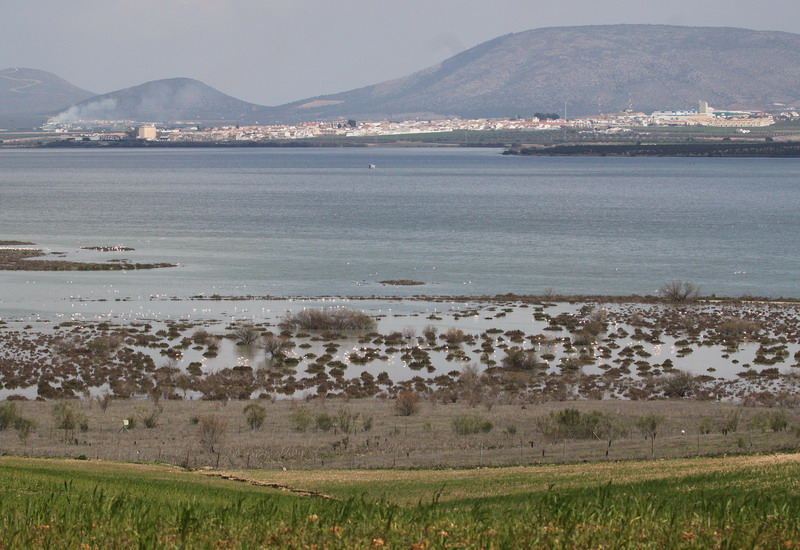 Also in this part of the lagoon flamingos, where ever the eye looks.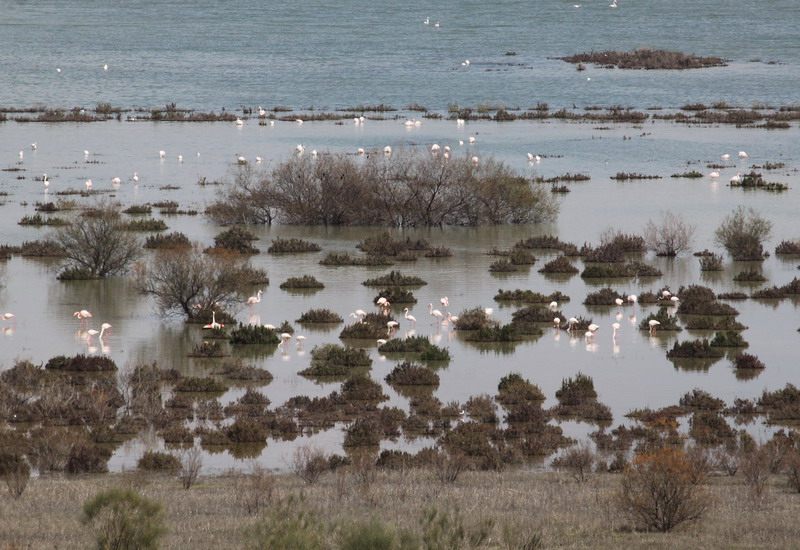 Thanks to the fact that the water level has dropped, now the islands for breeding are to be seen again: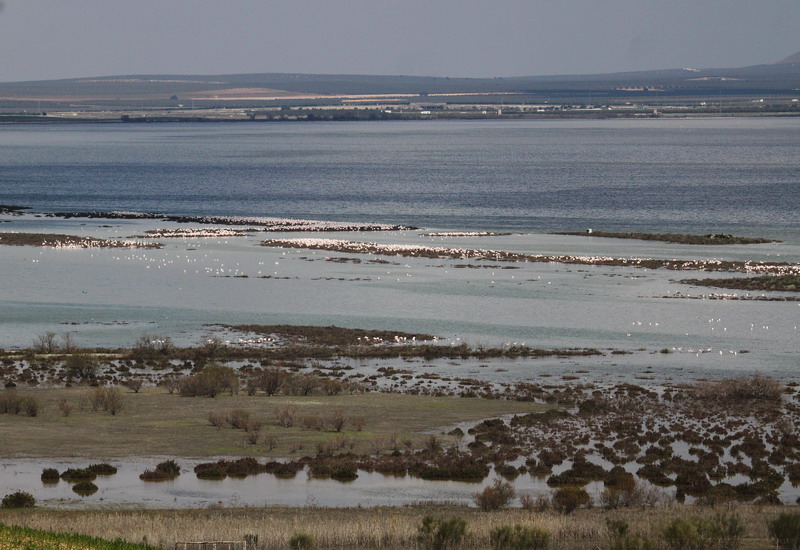 And - as someone can see - very well occupied already!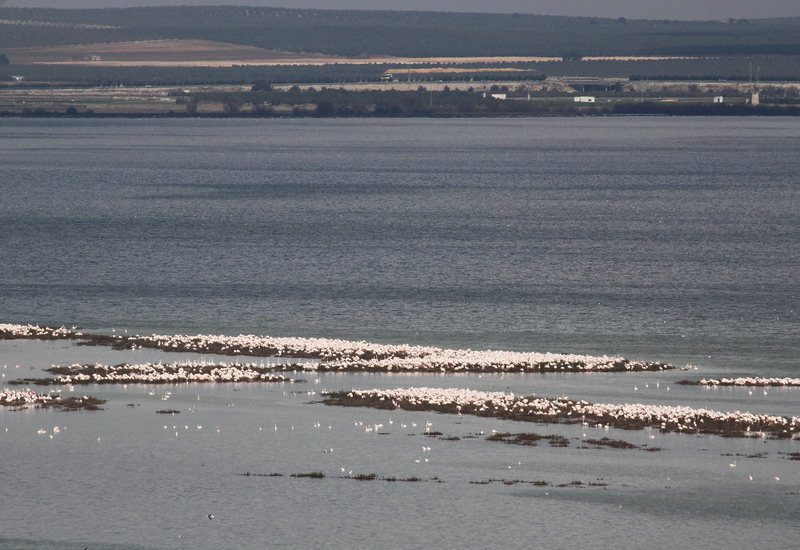 Best regards
Birgit Kremer
All photos
©
copyright by Birgit Kremer
webmaster Sabine Börsch
Impressum