Guadalhorce-Mouth near Málaga
May 24 2011
Dear reader!


A gorgeous time at the Guadalhorce with all the big numbers of chicks and the lovingly caring and very alert parents!

On the way to the observatories the song of the Great Reed Warbler, which are to be heared everywhere but hardly to be seen, accompanied us: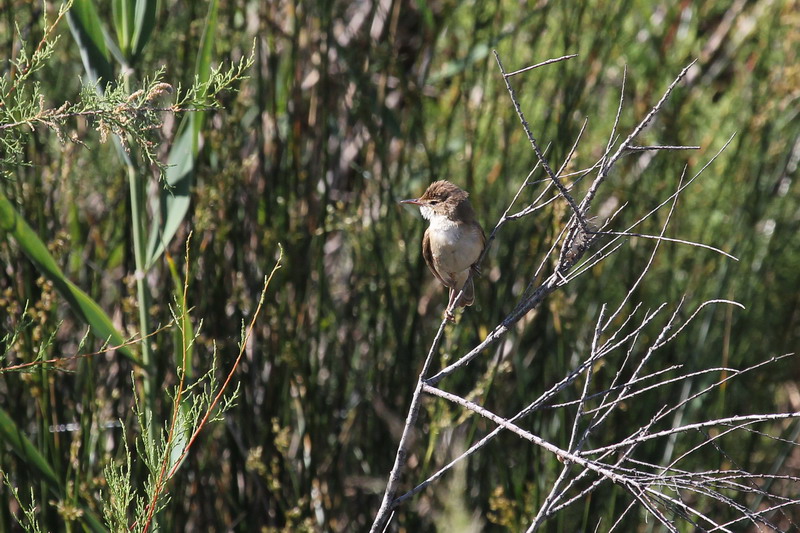 A single Grey Goose watched wondering …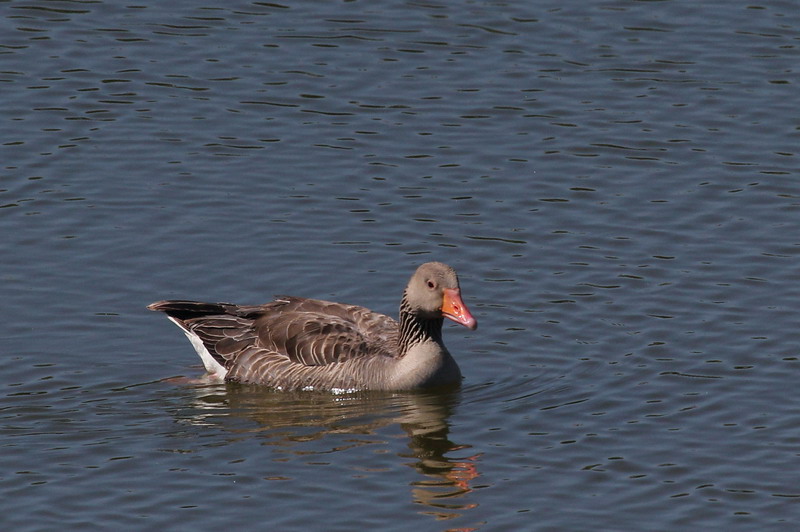 … the territory behaviour of the Coots: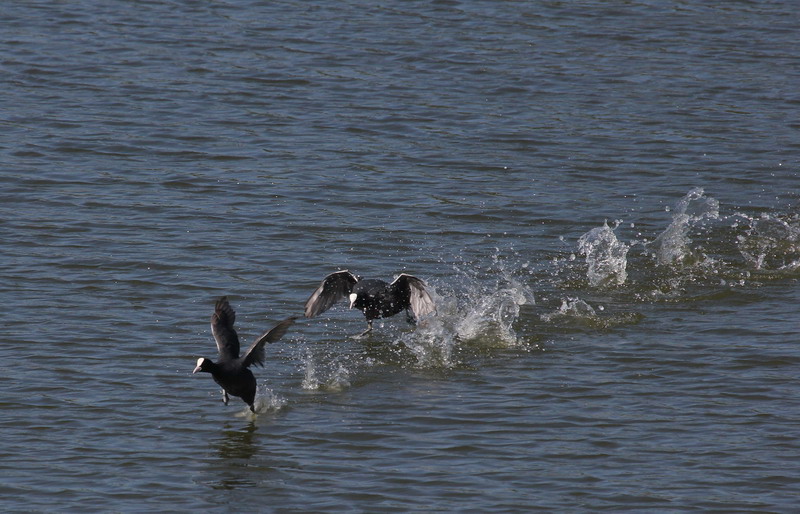 And we watched enthralled the courtship display of the White-headed Ducks! We heard their faint calls, the sound of whistle, which their spreaded tails causes on the water und could watch well, how not only the tail feathers, but also the back feathers were spreading up:
To earn the favour of a bride of course the rivals first …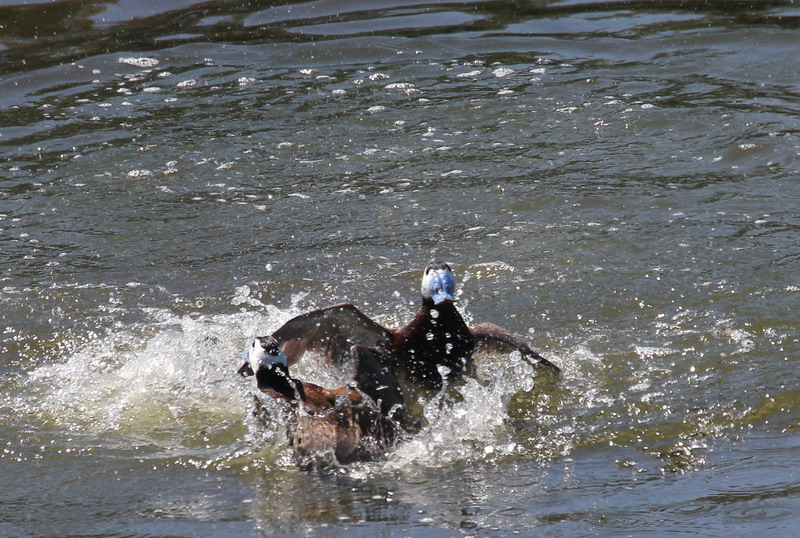 … have to fight against each other …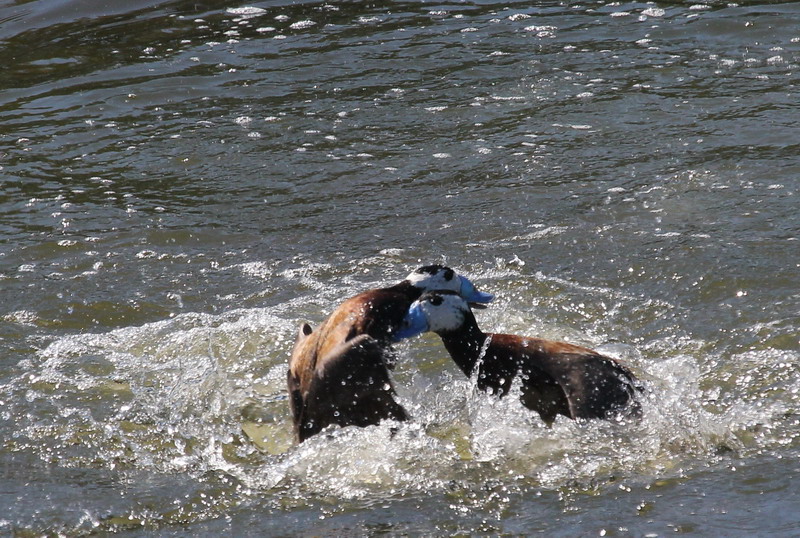 … and are chased with fervency and …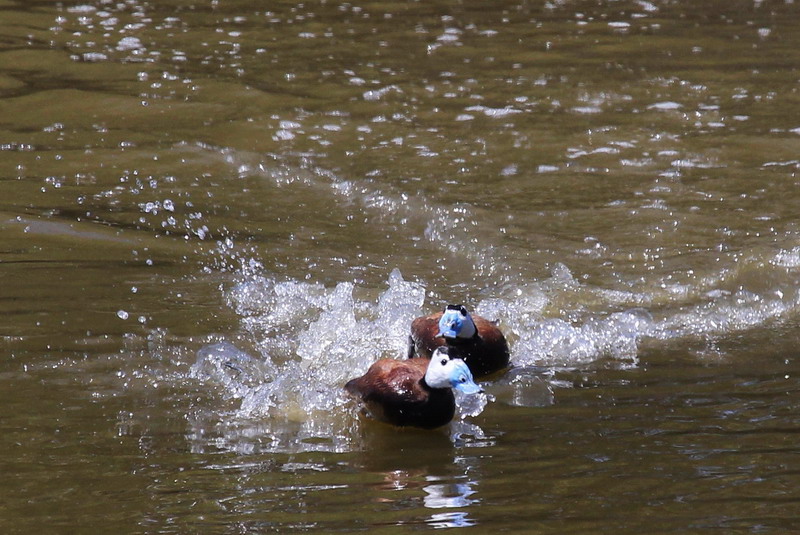 … put to flight. This is what the ladies of the Whit-headed Ducks bewitch!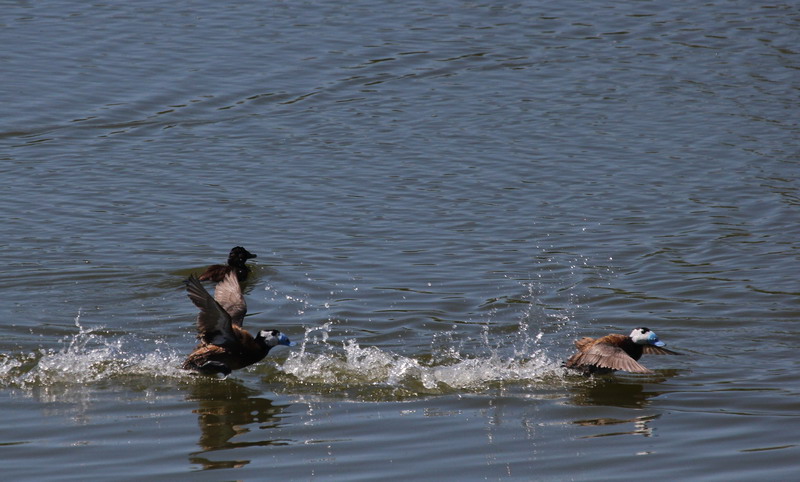 And here a happy White-headed Duck Mum with her seven chicks! We were just enthralled as they passed the observatory to turn a circle through the lagoon. And what a shock when we discovered after a while that there were no more seven but only six chicks left. How awful!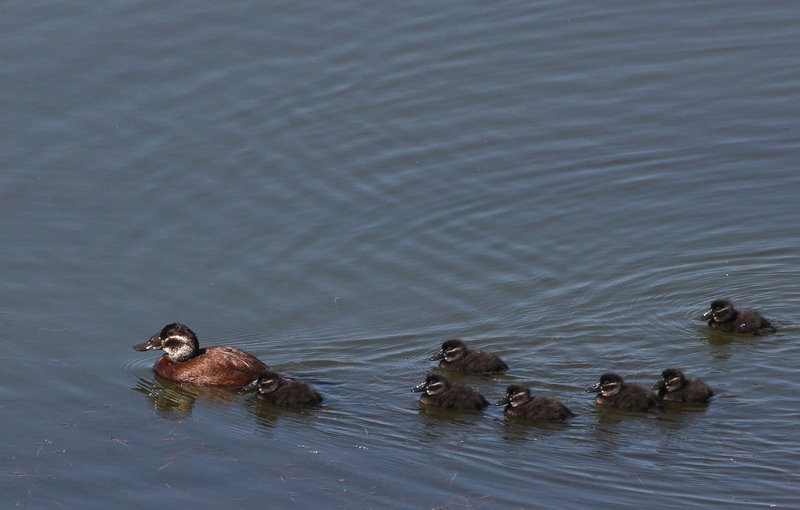 Had this Water Snake anything to do with the disappearance of the sweet chick?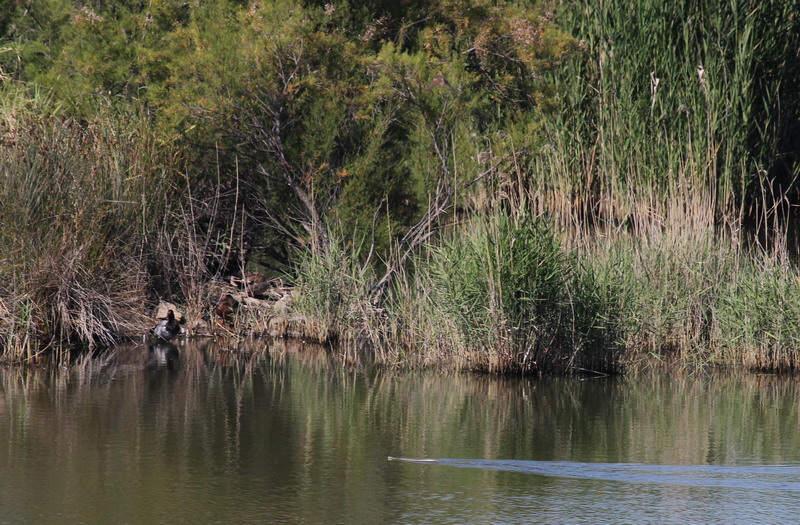 But one should not suspect overhasty anyone, because the chick showed up again. But with another Duck family! However in big contrast to its foster siblings, but was already accepted in the family and dived as the other did!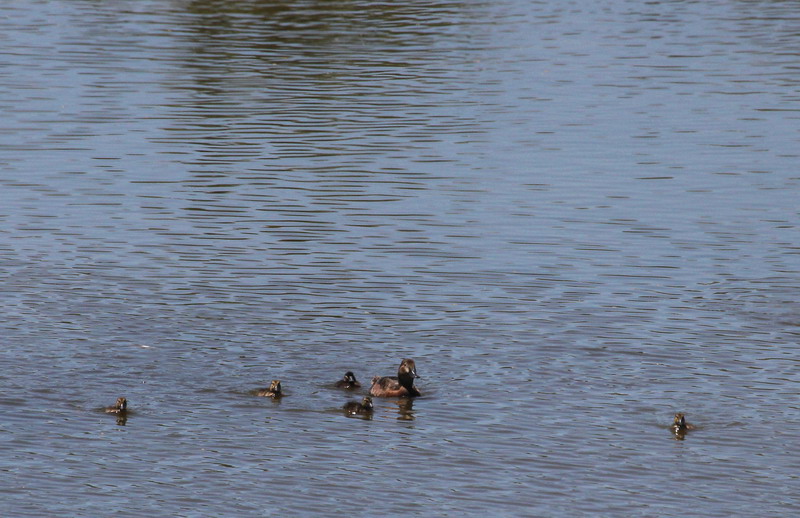 Big attention at the Stilts, whose …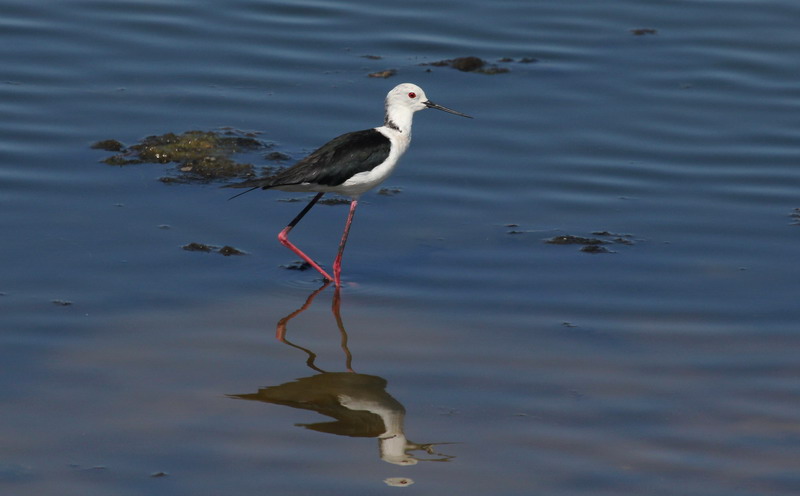 … warning calls were everywhere to be heard: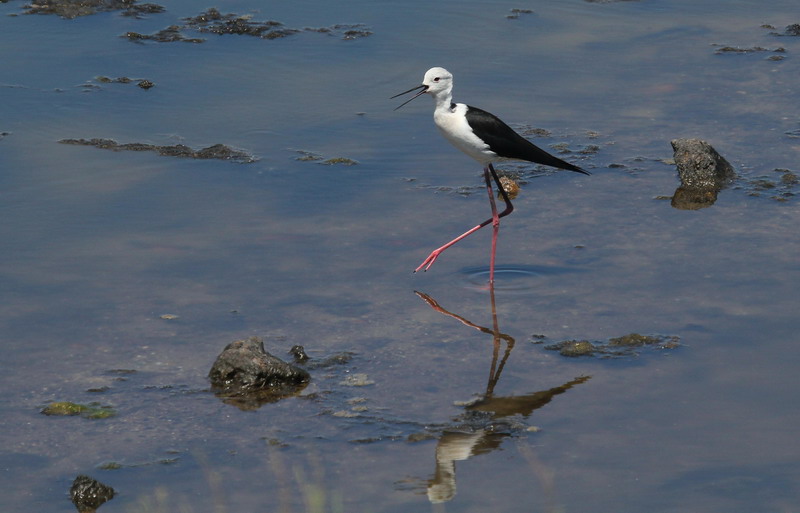 And here is the reason!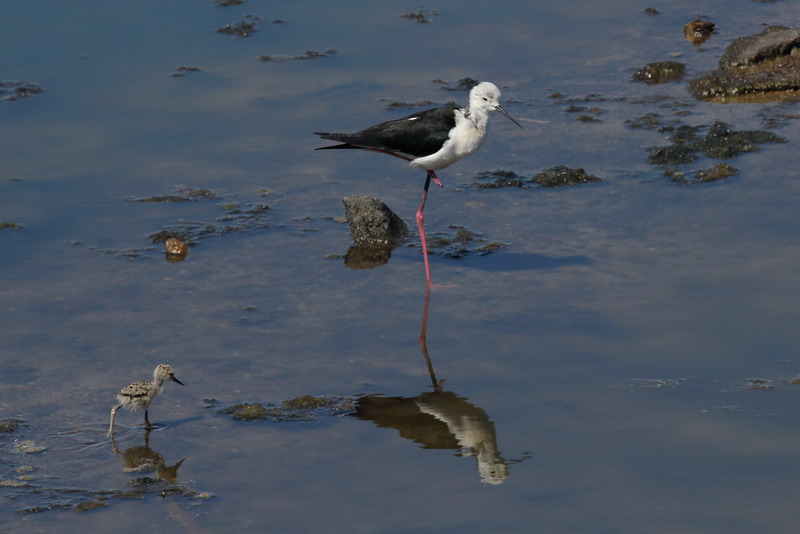 While one of the siblings bravely was wading, the smallest one was swimming to reach the goal: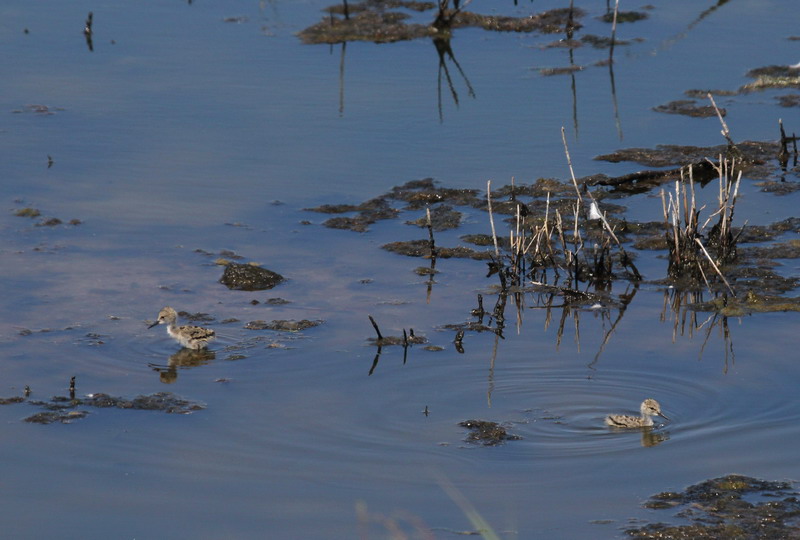 Mrs. Mallard also would have liked to go for a swim in this area, but …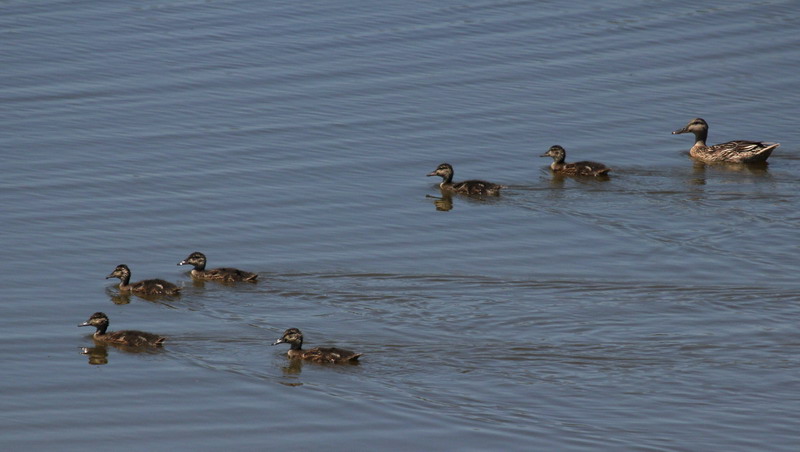 … she hadn't reckoned with Mum Stilt. So much visit was not appreciated, also not from innocent Duck chicks. The outraged protest of Mrs. Mallard was not successful: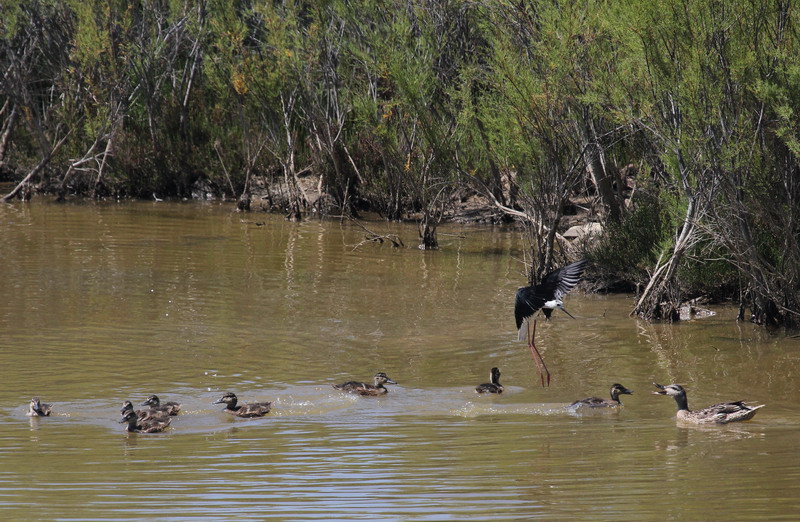 Also the good-natured Little Egret had just experienced firsthand the attack of Stilts and his feathers got up: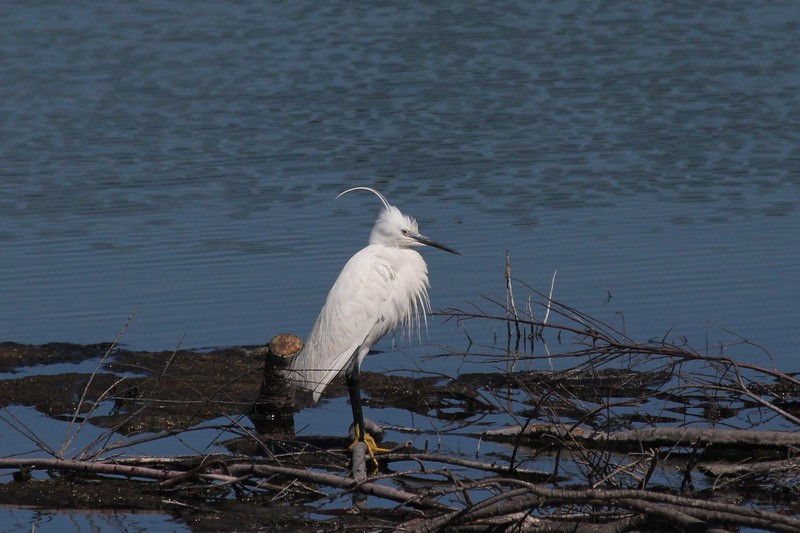 The Stilt-parents are so busy to chase any bird out of their territory that they hardly find any time for foraging.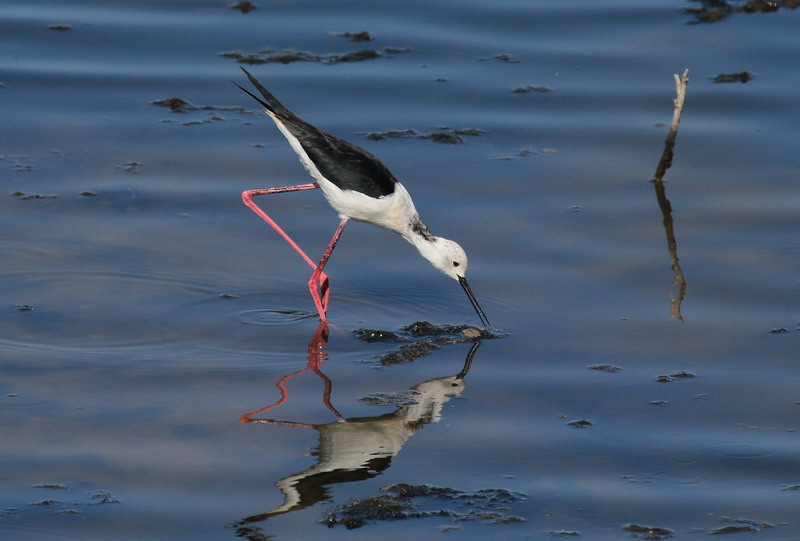 But after Mrs. Stilt just had chased away an extremely courageous overflying Yellow-legged Gull she takes a cooling bath: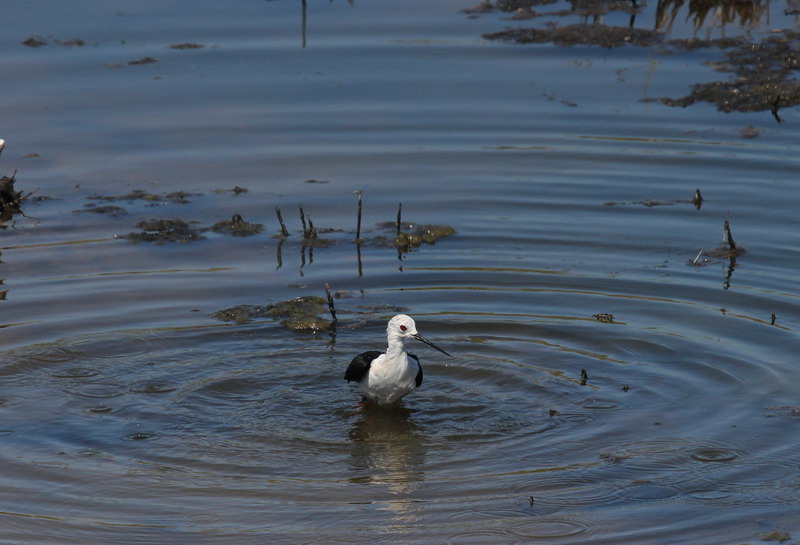 The chicks in the meantime explore the lagoon and …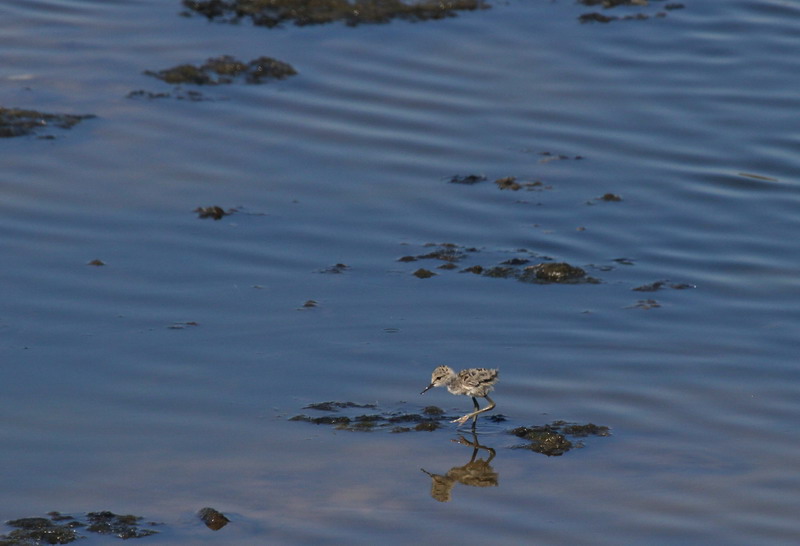 … are successful foraging: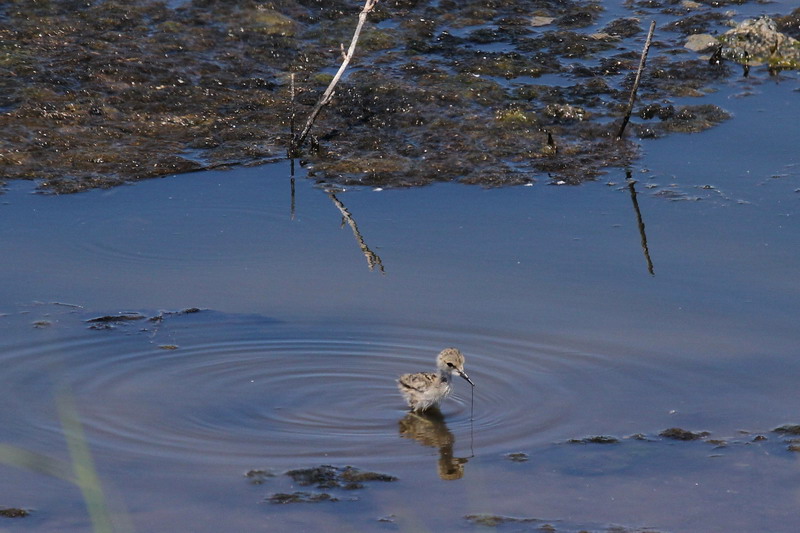 There were chicks of all ages, but I think, that those …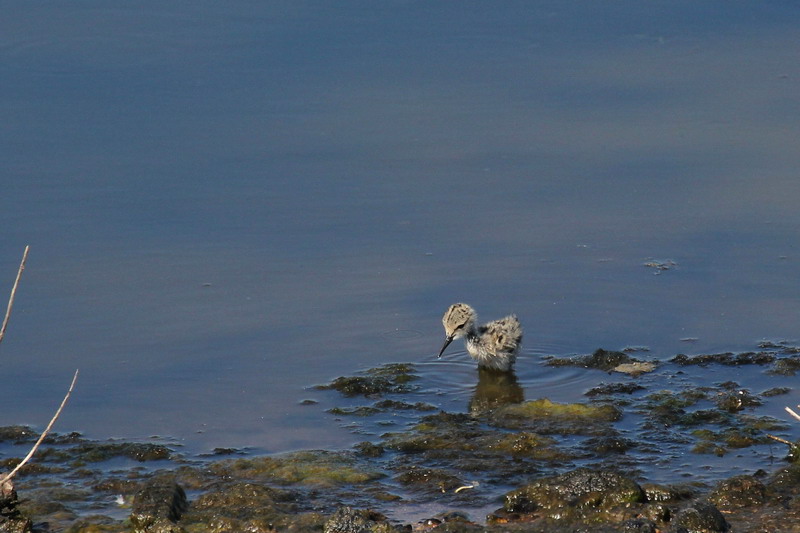 … were only a few days old: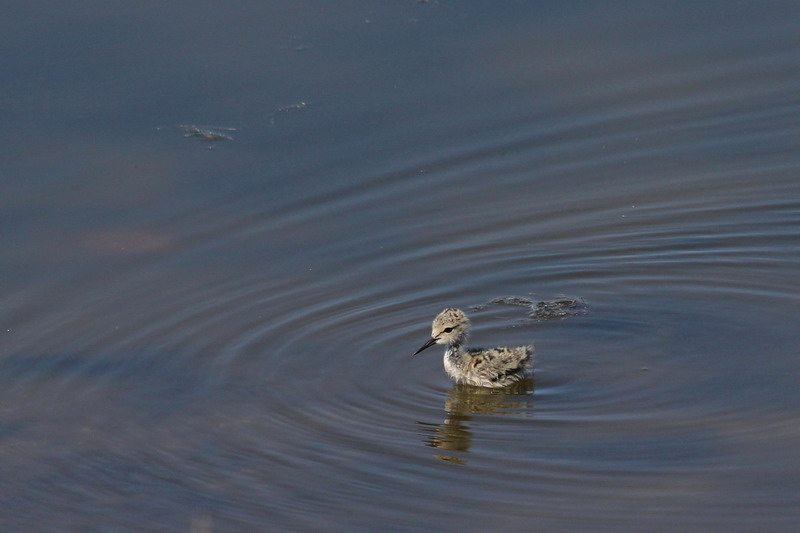 An also tiny little Mallard chick enters …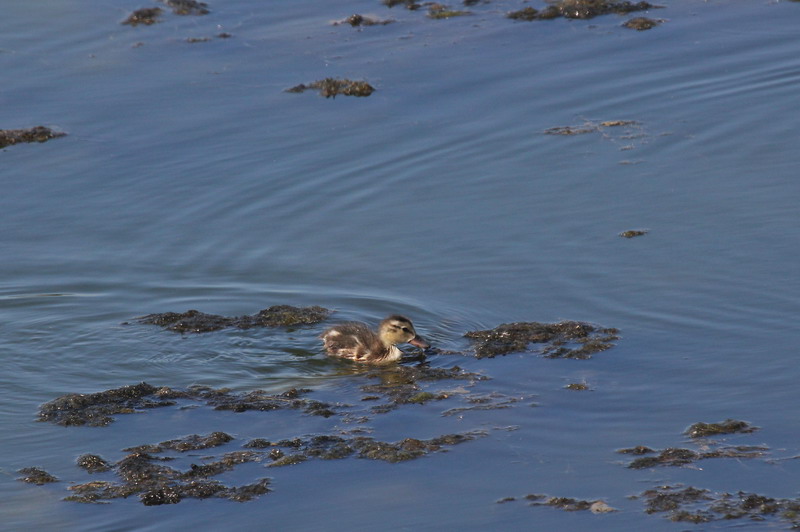 … together with its siblings curiously the territory of the Stilt family: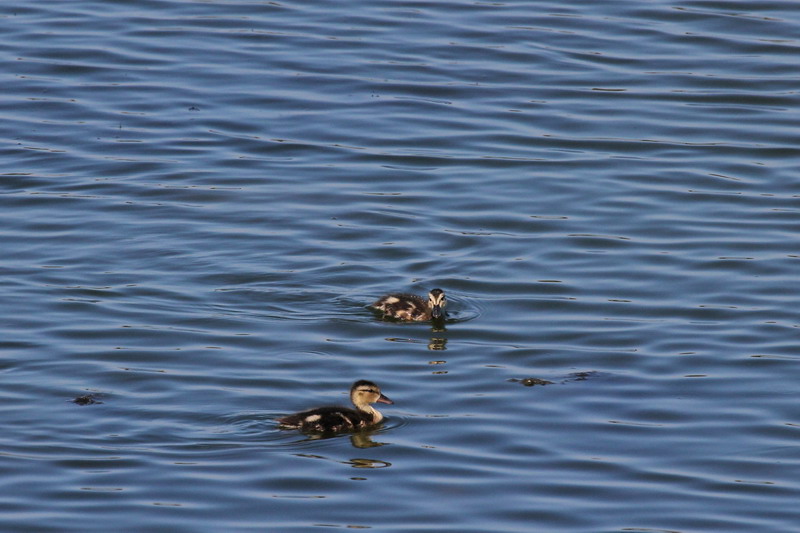 And Mum Stilt presents herself merciful and let the chicks!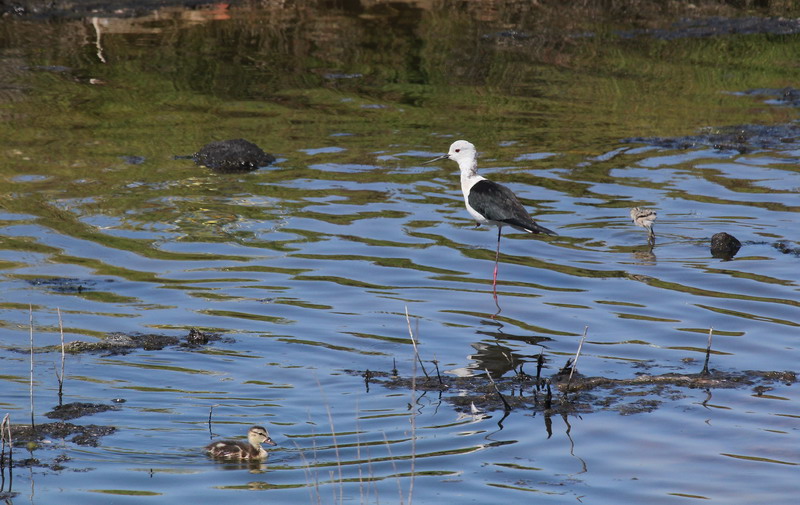 All the very best luck to these tiny new inhabitants of the Guadalhorce, which gave us so much joy yesterday!
Best regards
Birgit Kremer