Pinares de Aznalcázar
7.4.2010
Pinares de Aznalcázar
April 7 2010
Hello dear reader!


And here another report of our four-day stay at this phantastic nature reserve southwest of Sevilla. At one afternoon the temperatures raised up to 27°C in the shadow. Oops, a little heat wave beginning of April!

An ideal timing to get to know the pine forests of Aznalcázar, which were located only a few kilometers away from the Cañada de los Pájaros. Unfortunately I have to disappoint you, because in these dense forests I was not able to make photos from all the many birds living there. Too quick they disappeared always in the dense tops of the pine trees. But I could see azure winged magpies, many goldfinches, blackcaps, throttles and crows.
This 12 000 ha huge forest area …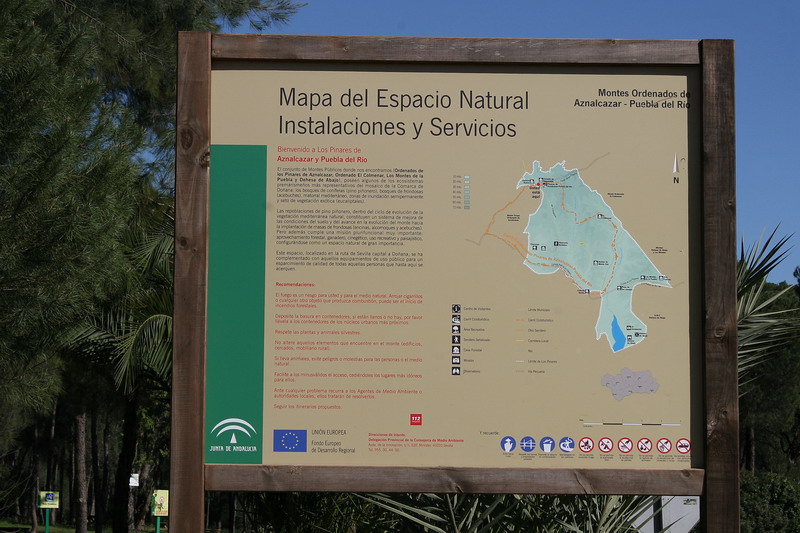 … of pine trees, wild olive trees and cork trees …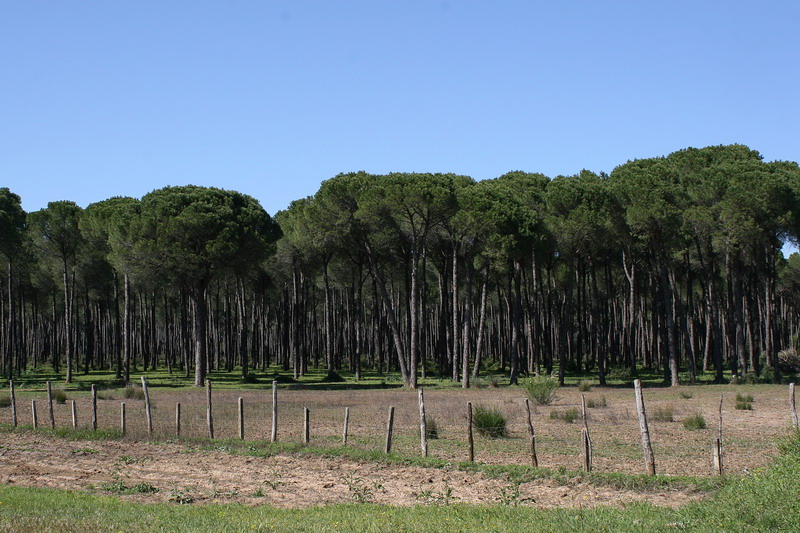 … is a home for huge colonies of black kites and tawny owls. The crying calls of the black kites were omnipresent: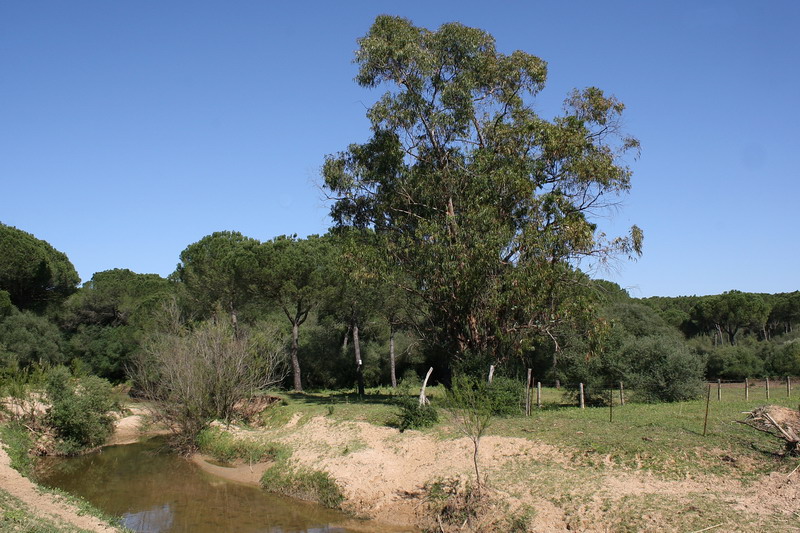 The air was filled with calls of bee eaters, which were looking for food above the huge flower meadows which lightened the forest.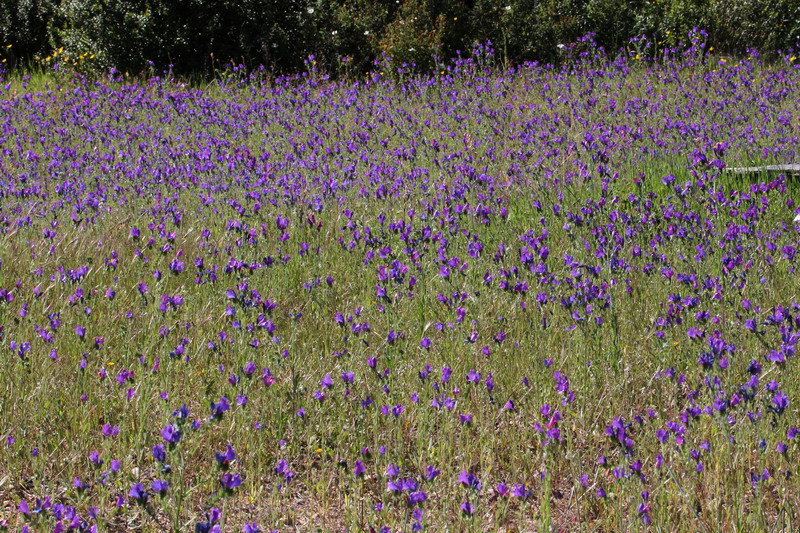 Small romantic streams draw through these woods. This view is not usual in Southern Spain and it is thanks to the wet winter: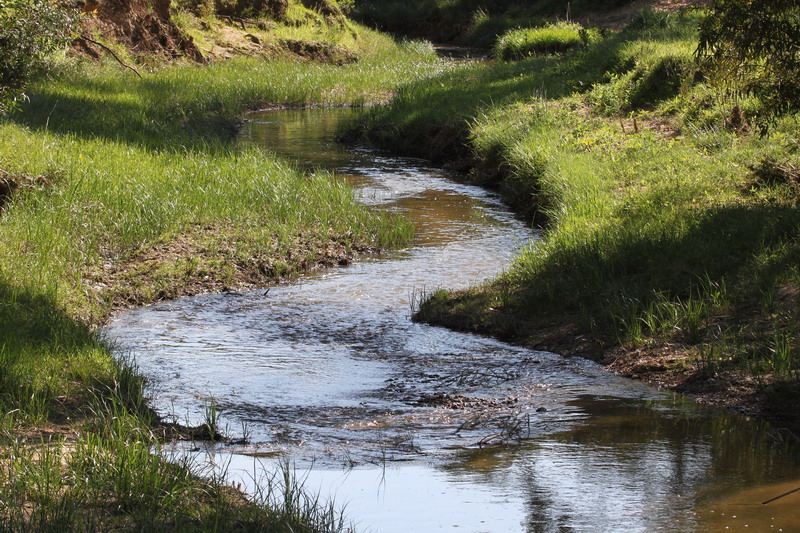 And everywhere, where ponds were built signs were not missing pointing out, that here amphibians could cross the street. Speed thresholds on the ground slow down the little traffic at these places: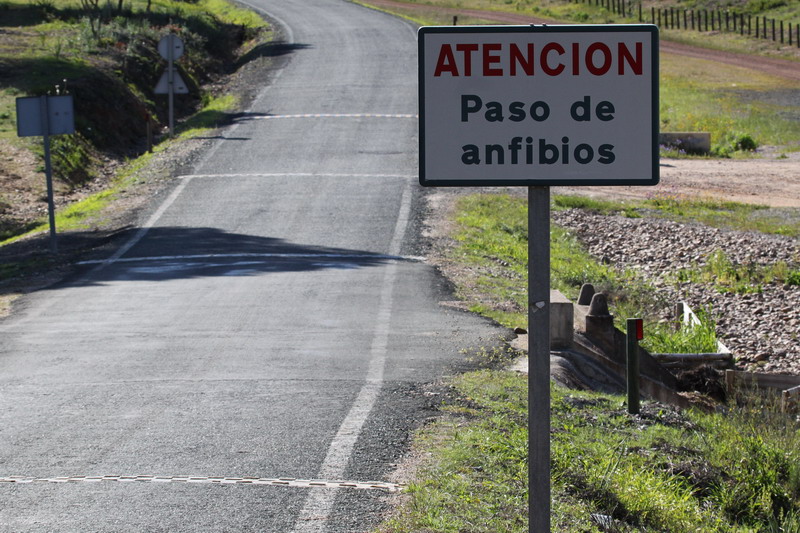 All the ponds I of course "checked".

. Which tadpoles were swimming there in huge numbers I still don't know exactly: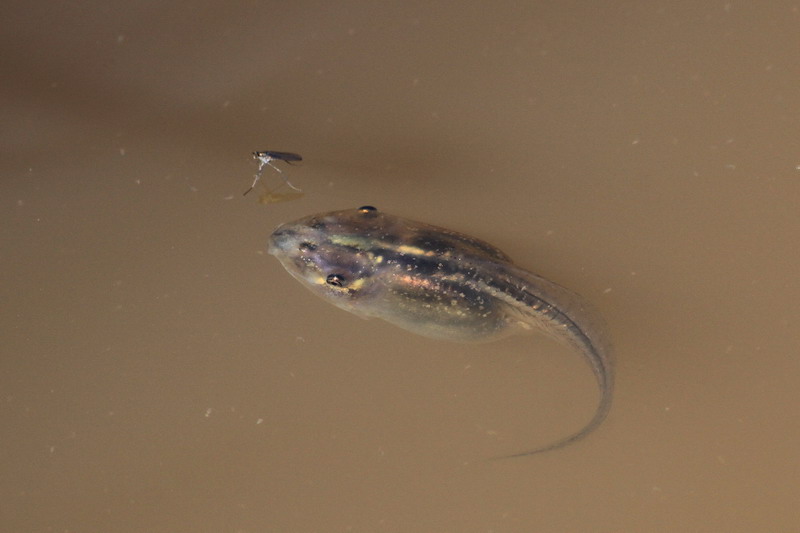 A gorgeous forest area, which I shall look at next time much more precise. There you have to walk in order to experience it, but on this hot afternoon we didn't have the energy for that!

Birgit Kremer
All photos
©
copyright by Birgit Kremer
webmaster Sabine Börsch
Impressum