Little Stints at the Salines of Bonanza
October 04 2011
Dear reader!


Little Stints just have a size of 12-14 cm, they are breeding in the Tundra and we can admire them during their autumn migration here in Southern Spain. This all you can read in a book about birds. What is not written in my book, how extremely bad tempered they can get, when a rival is showing up at their chosen feeding place, I was able to watch the "Clash of the Titans".

I guess those were two young birds.
"What a glamour boy I am! I made the long flight from northern Europe up to southern Spain and now I'll recharge my energy reserves!"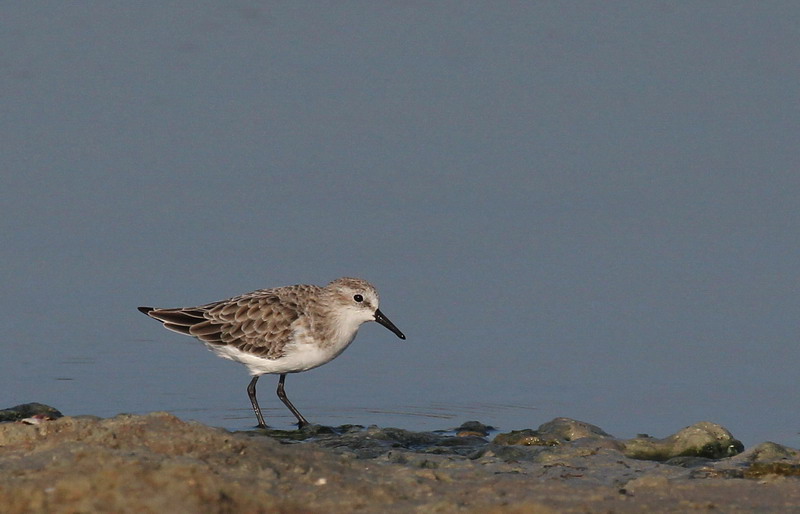 But a conspecific dared to land at the same shore and immediately was heavily attacked.It even didn't know what happened and …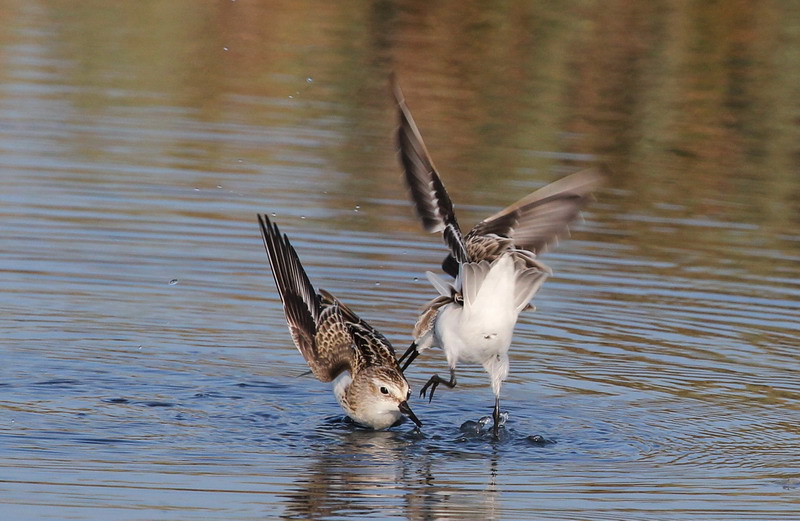 … hardly can defend himself against the furious attacks: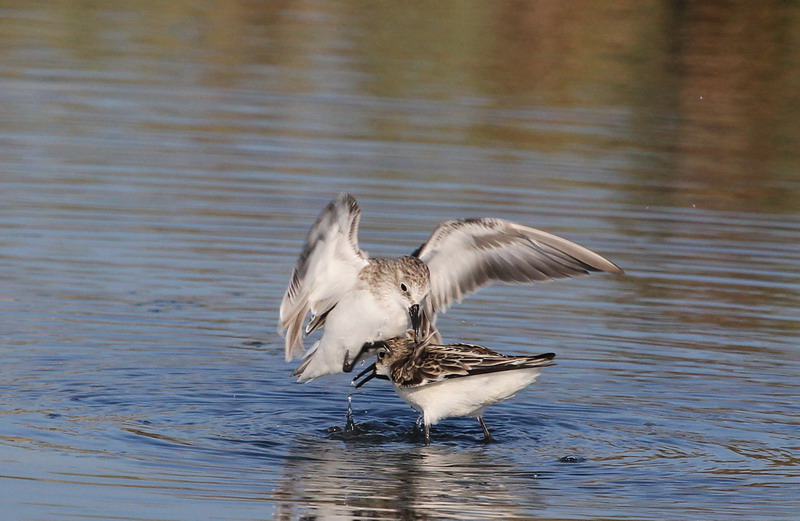 Anything counts, if kicks or …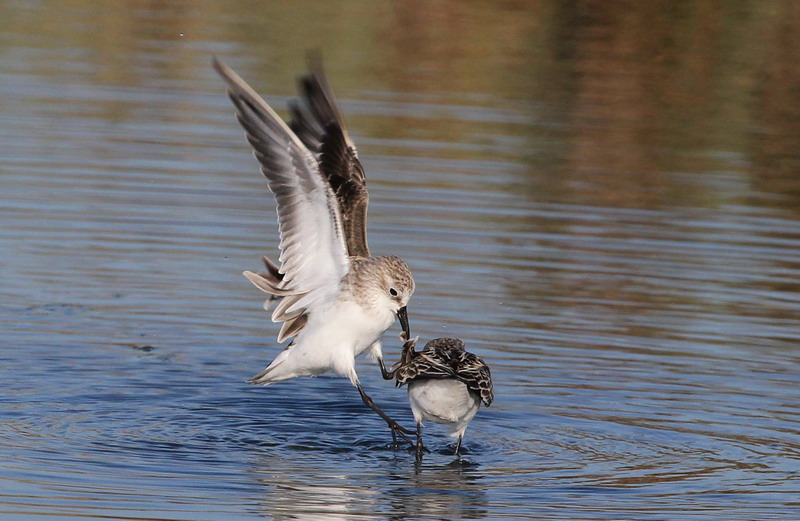 … fierce picking feathers: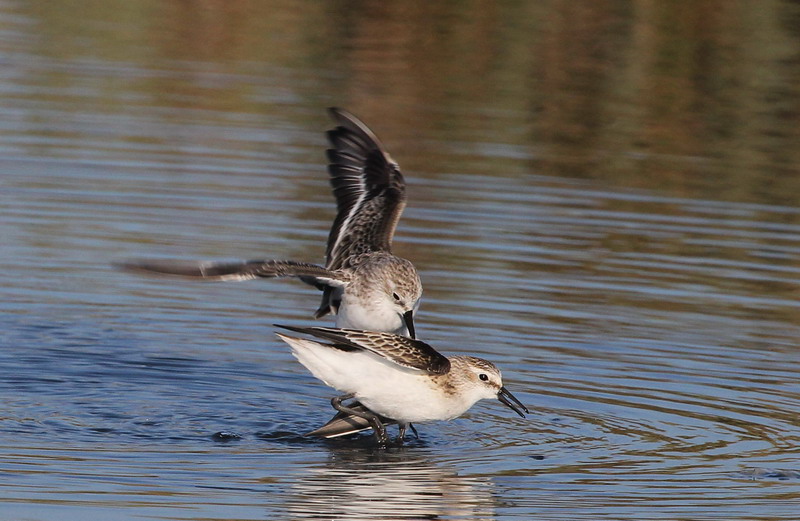 And if nothing helps, one lands on the back of the opponent: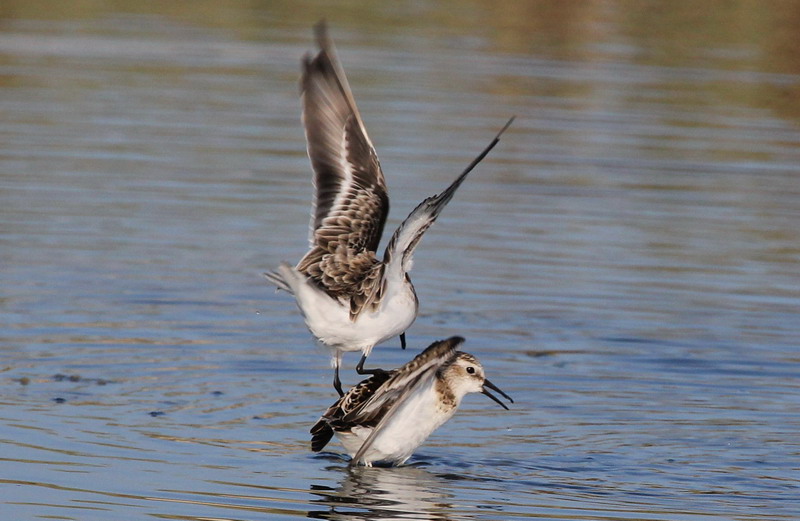 The threatening gestures are too much for the intruder and he just looks how to get out of the way: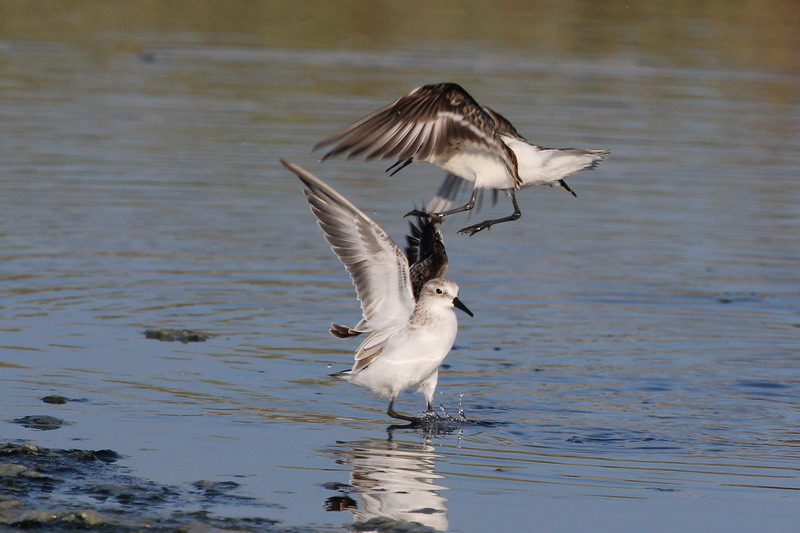 What remains is the rightful owner of the shore:" Well I am not only beautiful, but also very courageous, clever and brave!"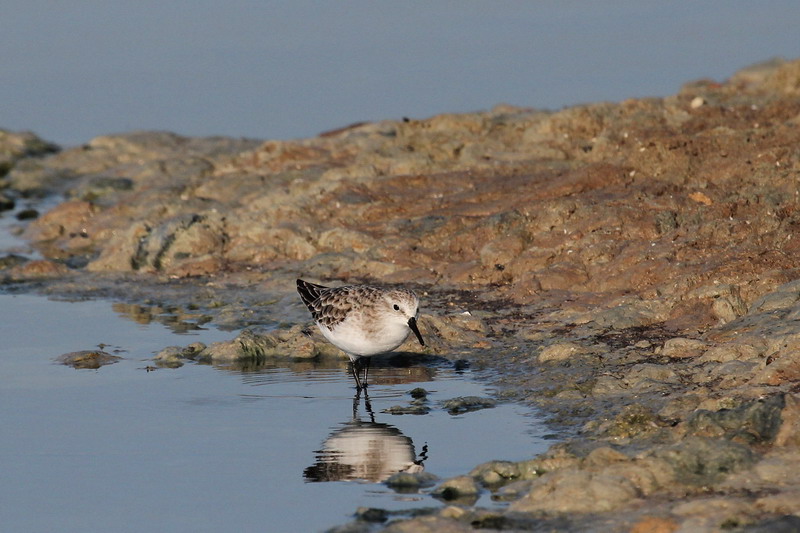 And our proud Little Stint finally can enjoy picking.As soon as a conspecies was to be seen in the air he immediately flew up to chase the opponent away and nobody dared to land near him any more.
Best regards
Birgit Kremer