Fuente de Piedra
April 29 2010
Hello dear reader!


A few days ago we had been at Campillos and Fuente de Piedra. The small lagoons of Campillos dried out by now, but ...
... the big lagoon still has lots of water and we were able to see from far away a group of flamingos, black-headed gulls, dunlins, some lapwings and a great crested grebe couple: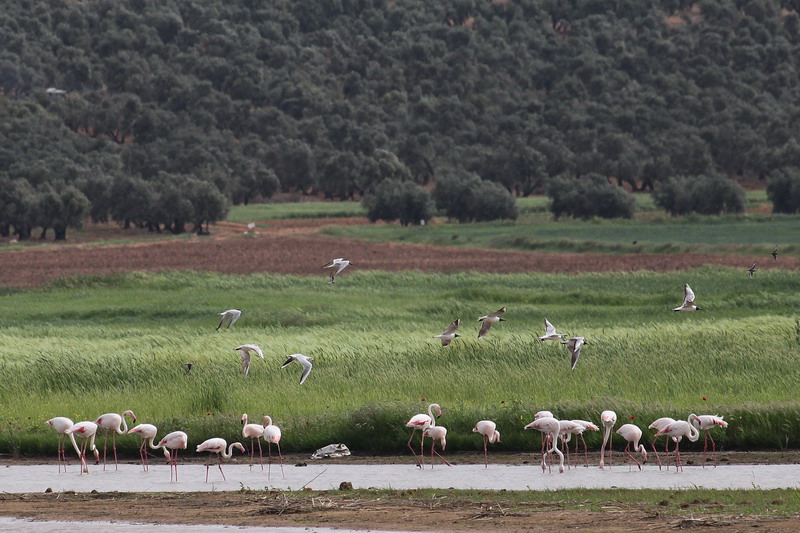 The bee-eaters were not only at the road sides, no, they were sitting on it ...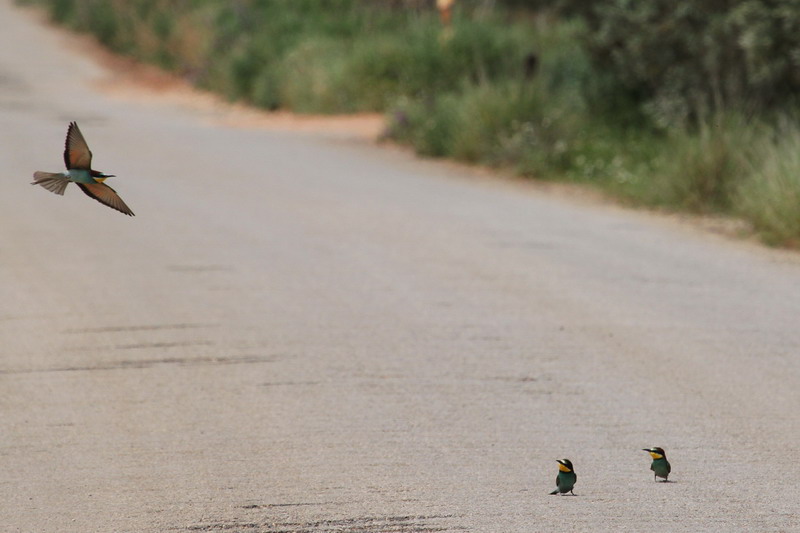 ... or were hunting in the air. Unfortunately the sky was a little dull: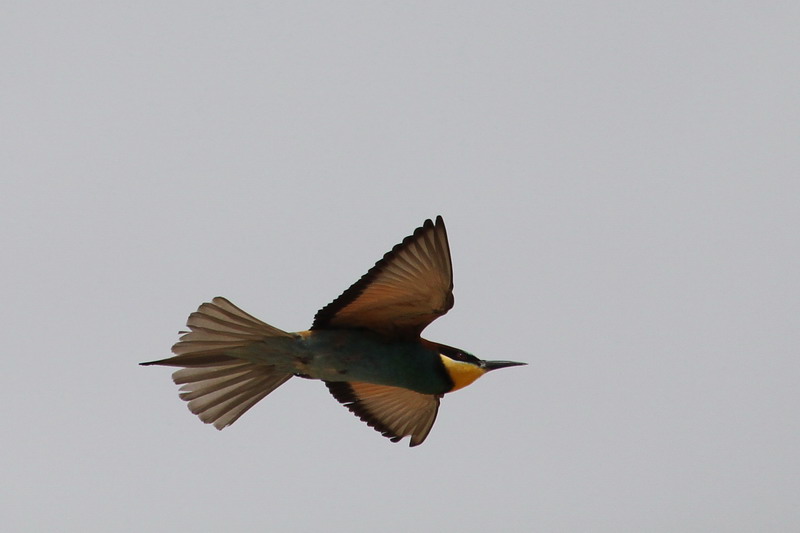 Springtime mood at Fuente de Piedra: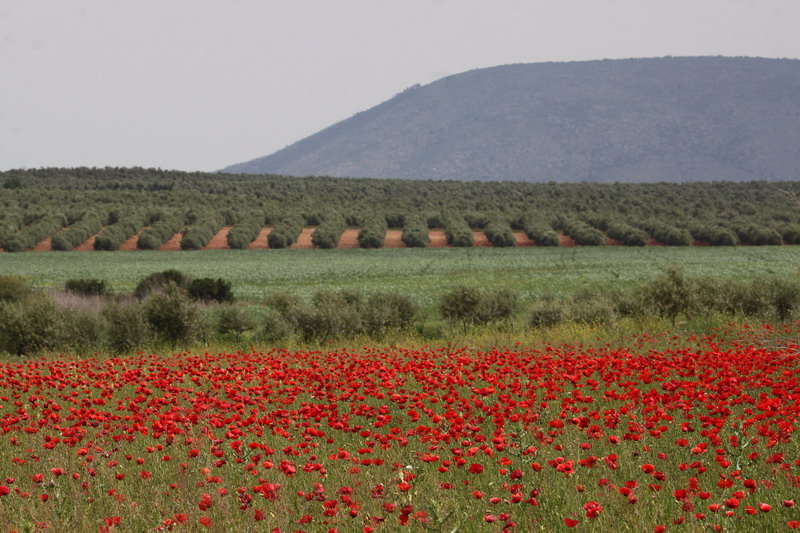 "What are all the people doing down there?" Mr. Greenfinch is wondering: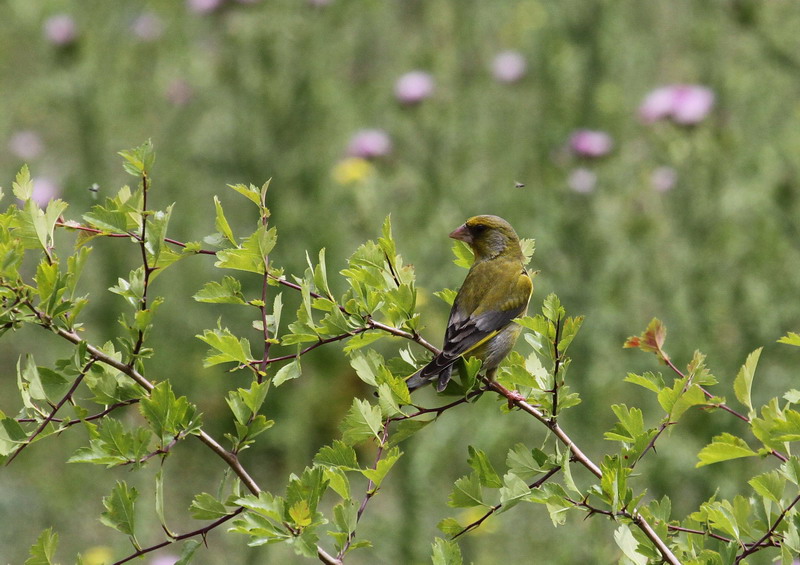 Well, all the people came to ...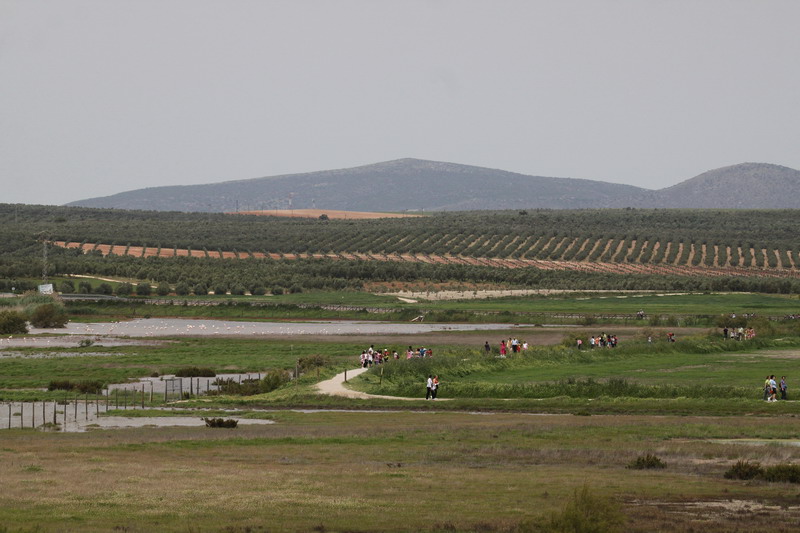 ... admire the more than 20 000 flamingos, which arrived at Fuente de Piedra for breeding: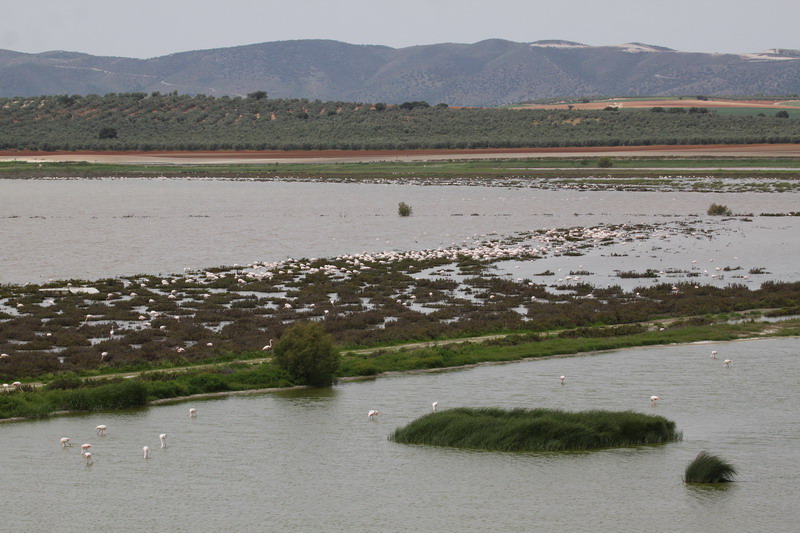 We were lucky, because this small group ...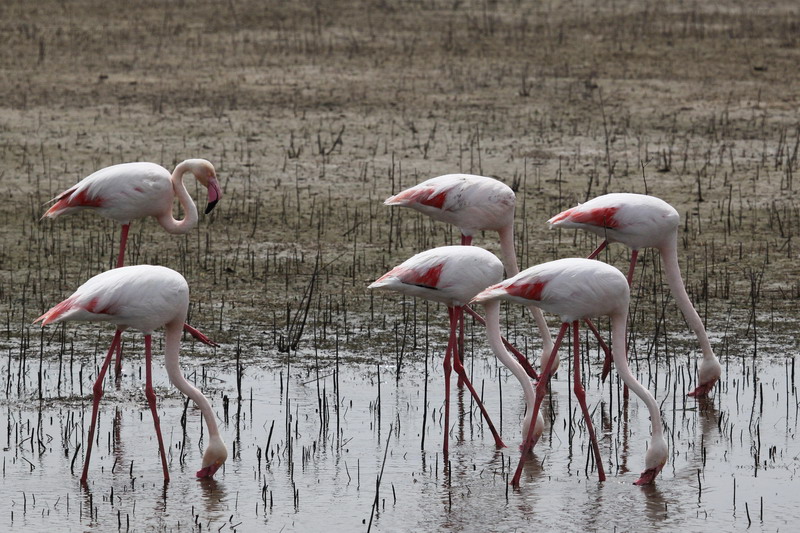 ... we saw directly at the access road. I guess those are young birds from last year, because the breeding adult birds were standing unreachable far away at the breeding isles of the lagoon: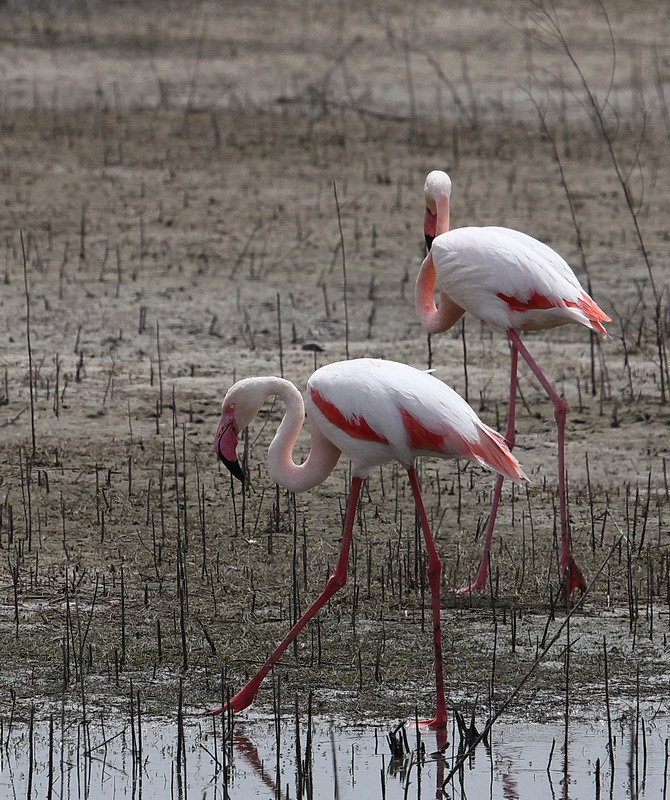 And also from this access road we saw this adventuresome stilt in the middle of dried stalks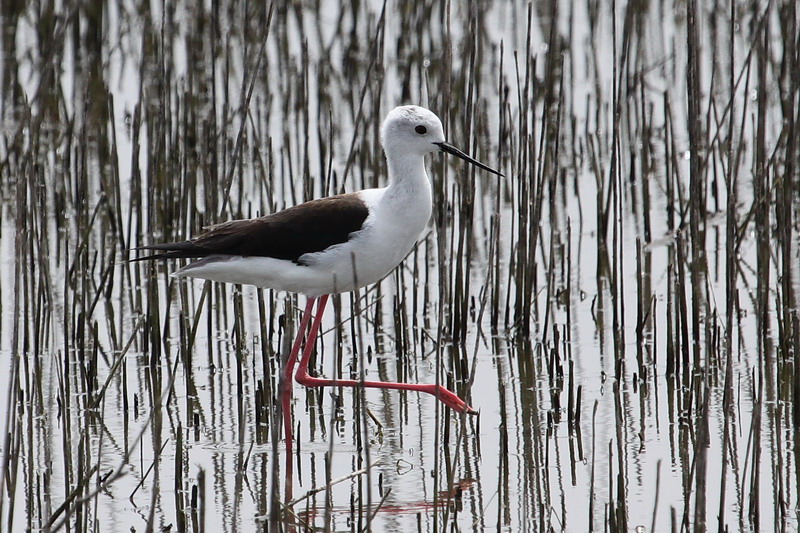 Best regards from sunny springlike Andalusia!
Birgit Kremer
All photos
©
copyright by Birgit Kremer
webmaster Sabine Börsch
Impressum