Guadalhorce-mouth near Málaga
August 12 2010
Dear reader!


Despite temperatures which reached already in the early morning 35°C in the shadow, we also on Thursday went to the Guadalhorce-mouth. Too much curiosity which 'feathered friends' would be there in these days and weeks! And we also this time were not disappointed, because quite a number of dunlins and curlew sandpipers were there: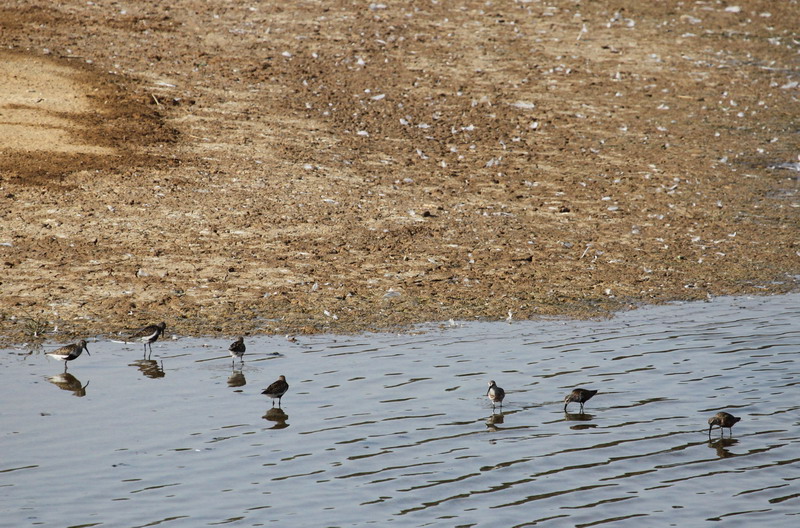 Hither and thither they were scared by the stilts, which calmed down in the meantime because their offspring is already grown: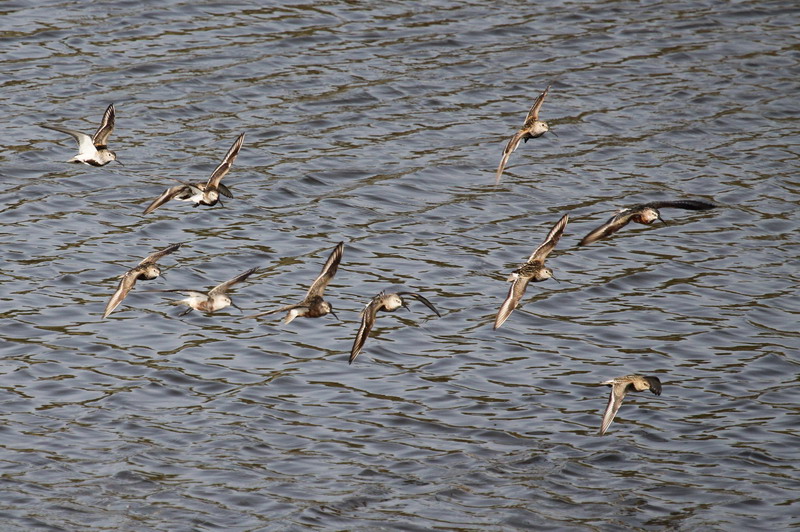 The picture quality is not really good, but shows the difference between dunlins and curlew sandpipers in flight: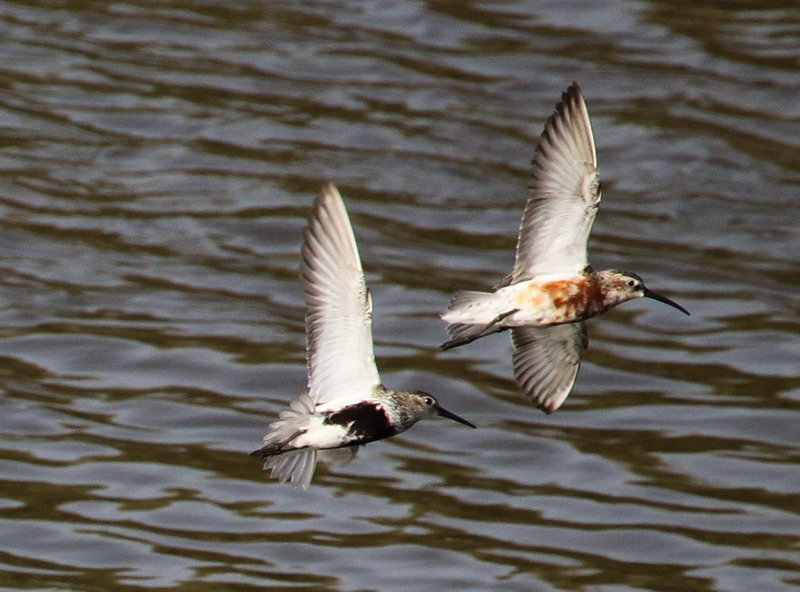 Three sandpipers were standing too far away to make a photo, a little bit closer came this redshank: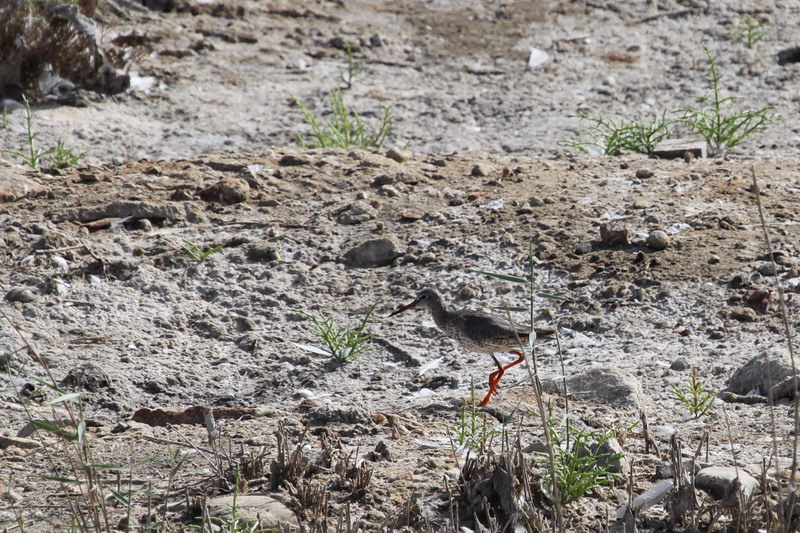 Altogether we discovered three green sandpipers, one in flight: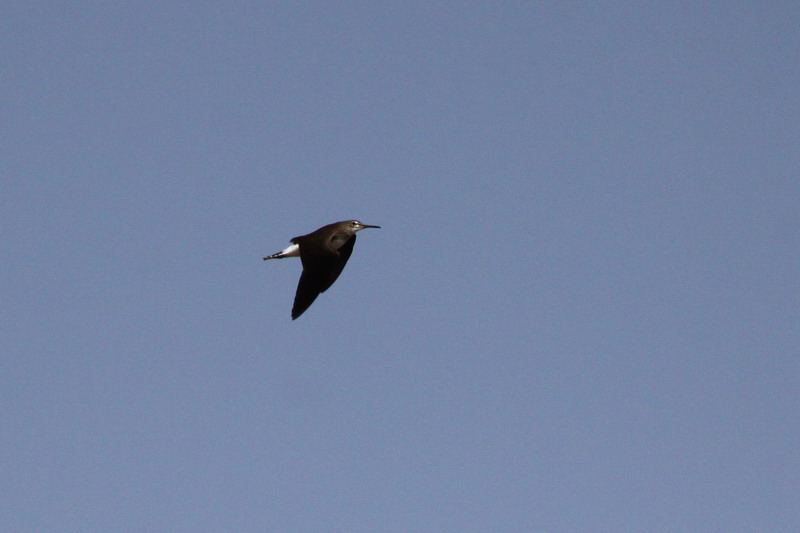 And here a turnstone, which was really looking for hours under each and every stone for food. Sometimes he was chased away by gulls, but persistently came back: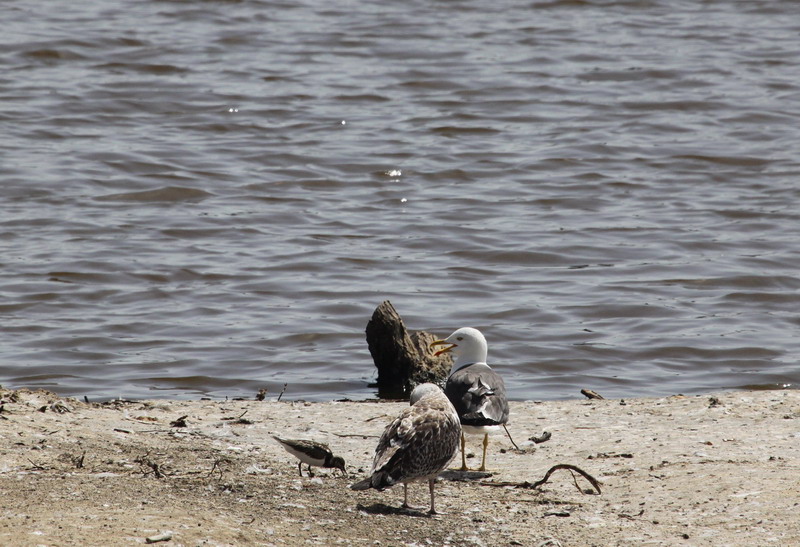 On black-headed gulls and Audouin's gulls we were able to read some rings: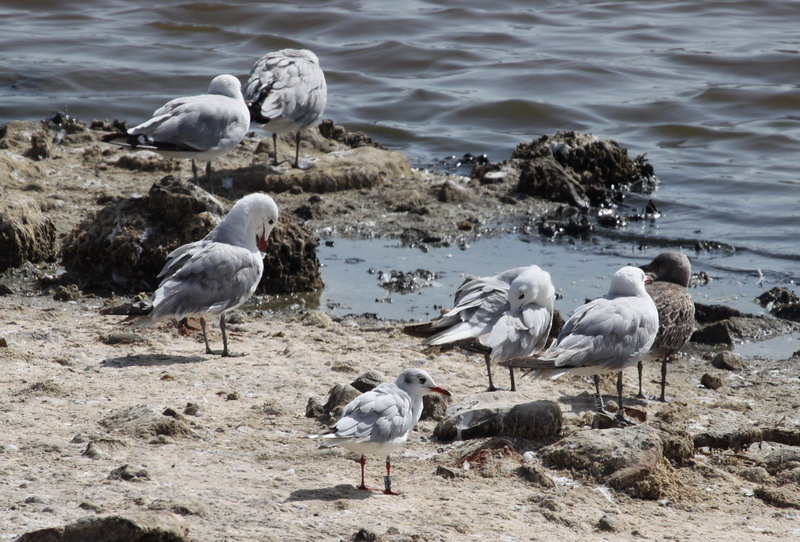 The guys felt as hot as we did! But within the morning we were lucky enough that the wind turned. It was over with the blazing hot air coming from the inland which nearly took our breath away. Suddenly Levante, which means east wind, came and this felt like somebody turned on the air conditioner! Wonderful!

: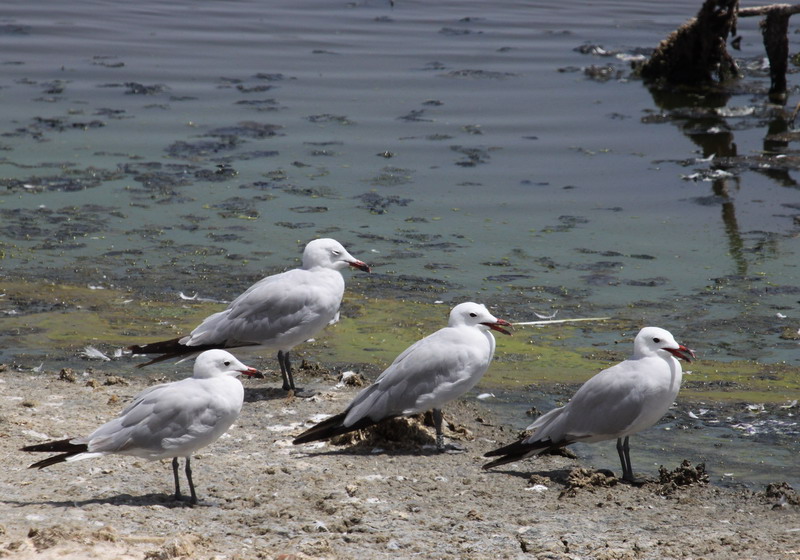 Almost as usual, we could see, far away, some white spoonbills: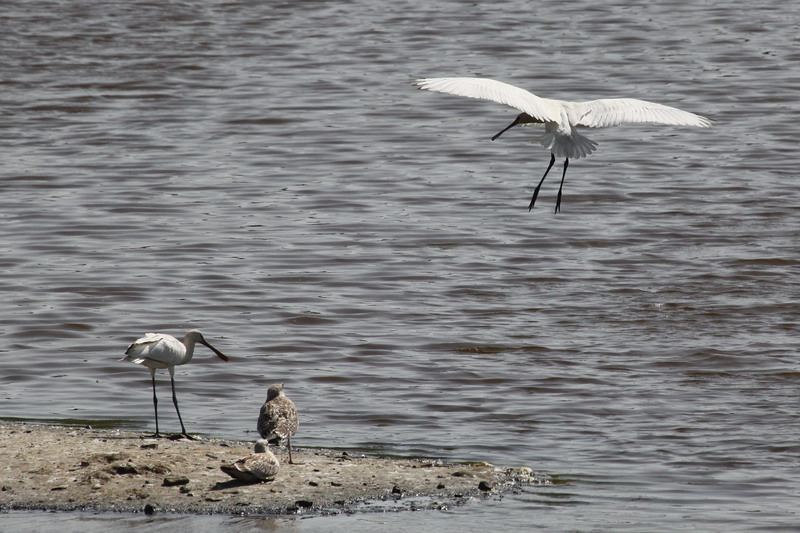 Common- and Sandwich terns close together. The size difference is well to be recognized. Also the lesser crested tern was to be seen again, but unfortunately I could not get a photo of it.
Also a group of about 20 pied avocets had arrived at the Guadalhorce: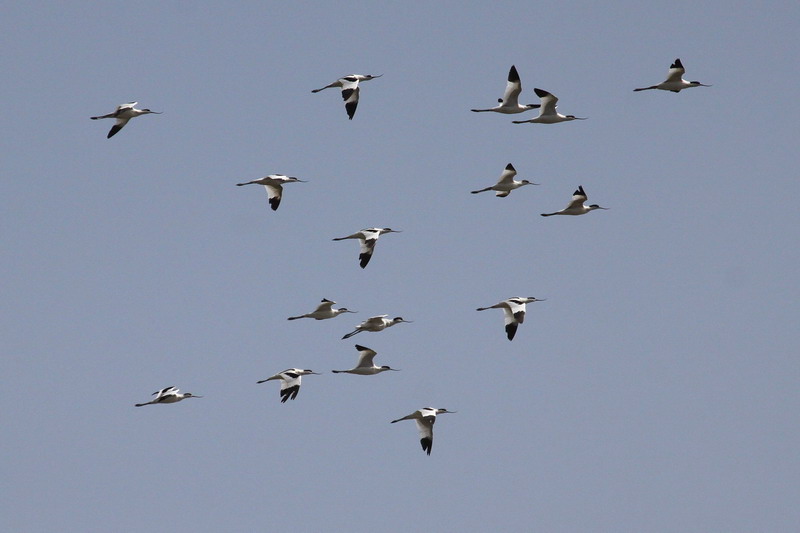 "Here you really cannot miss a chance!" the two grey herons agree: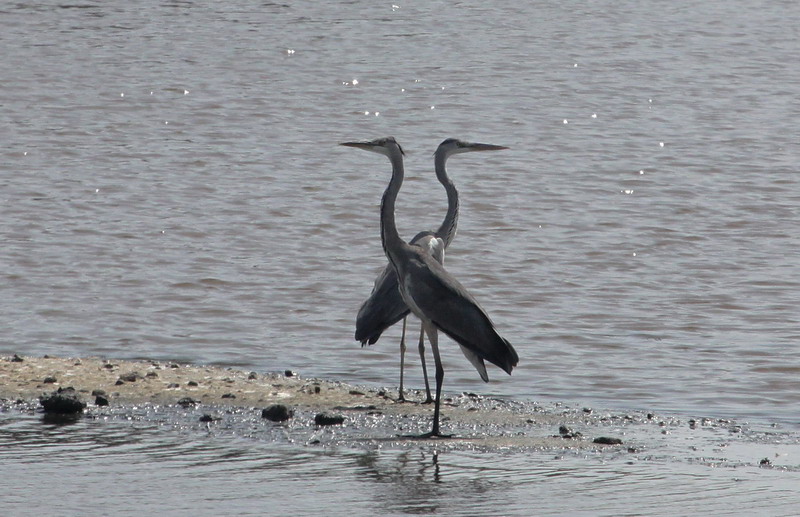 Best regards
Birgit Kremer