Tarifa and La Janda
August 14 2010
Dear reader!


Also yesterday we tried our luck at the Strait of Gibraltar. the wind was strong, but not as heavy as one week ago. Dark clouds darkened the panorama, BUT ...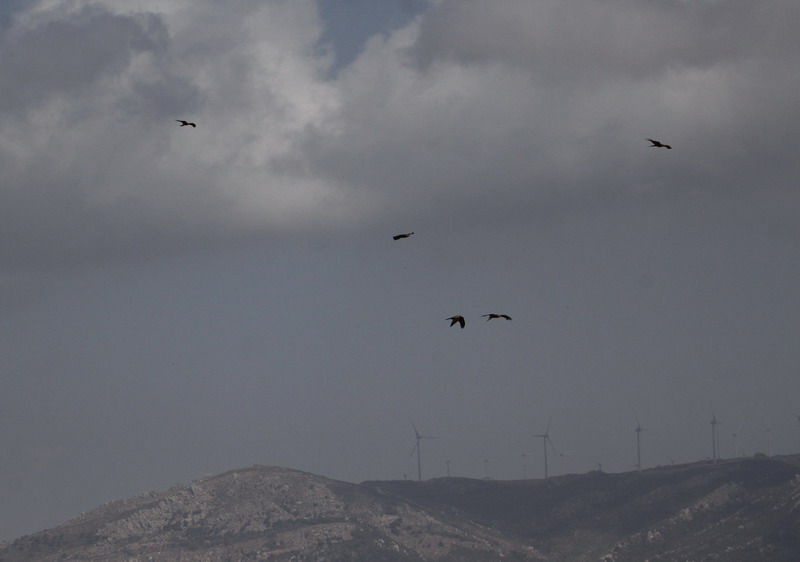 ... we saw altogether about 50 black kites, which still tried to overfly the Strait of Gibraltar.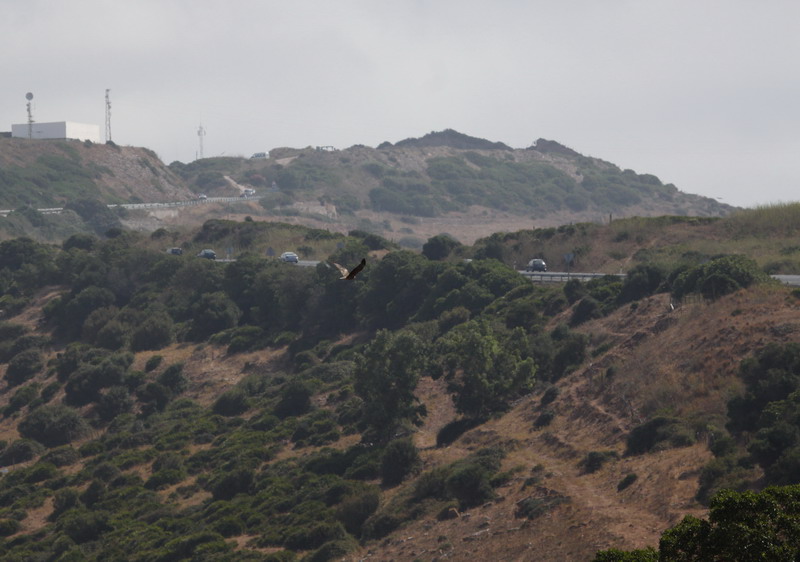 We continued our drive to La Janda and ...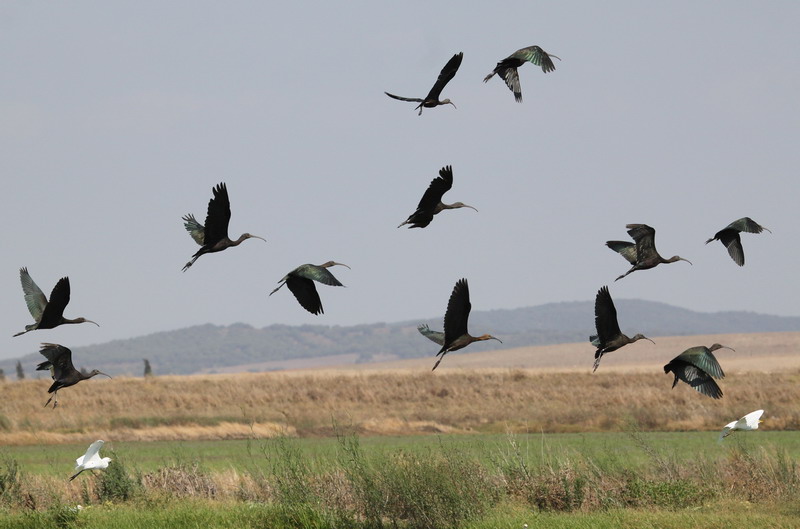 ... there in the meantime ...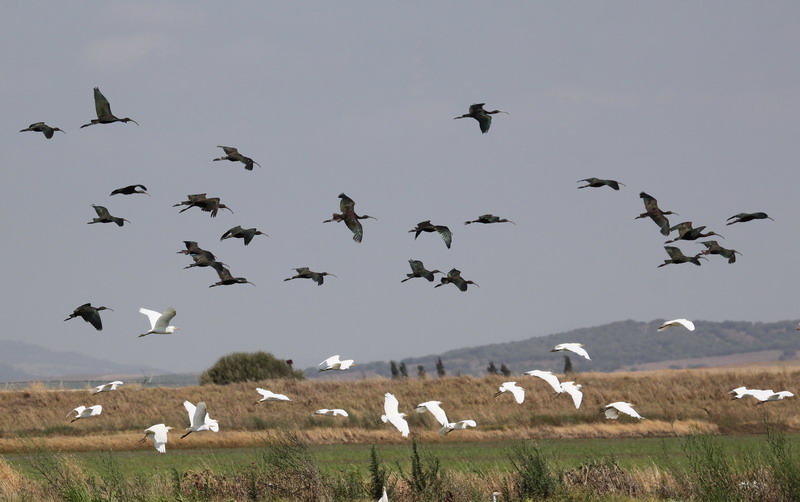 ... many more glossy ibis had arrived: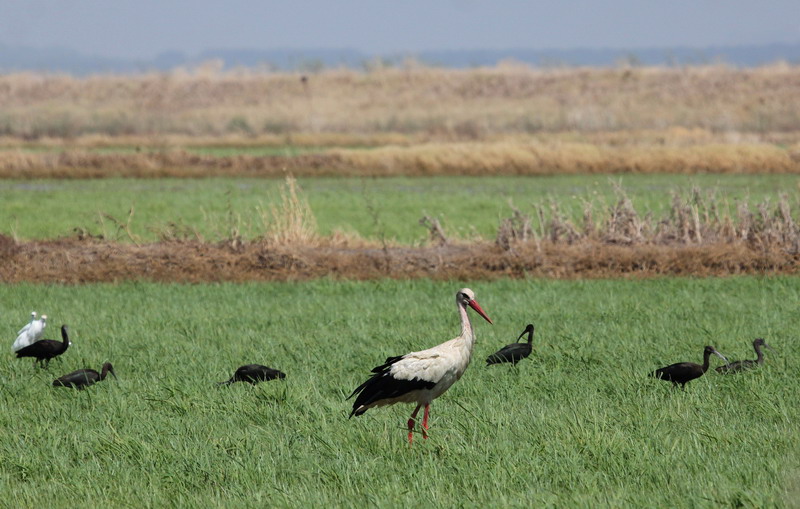 Altogether we saw not less but 200 and ...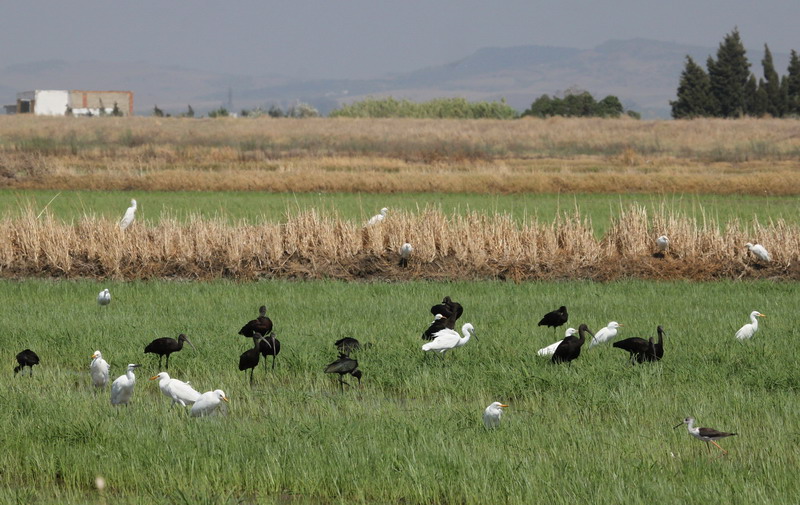 ... it is well possible, that there were many more, but many ...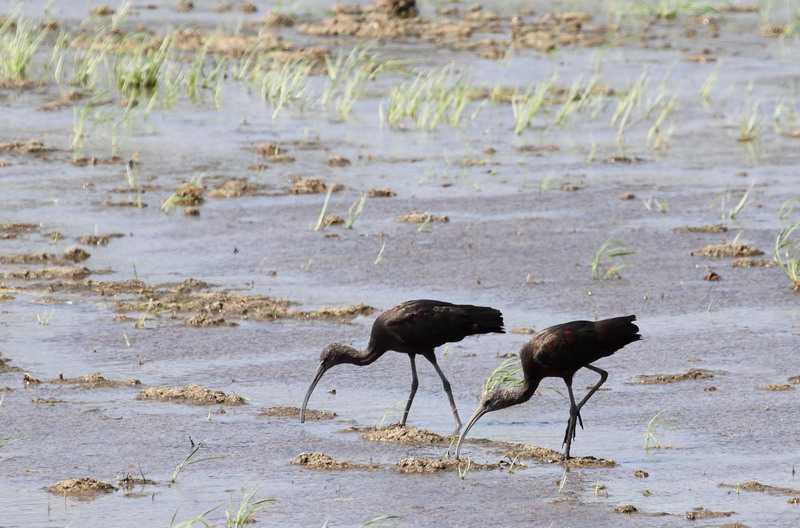 ... most likely got lost in the high rice fields. This nice guy here obviously likes to pose:
: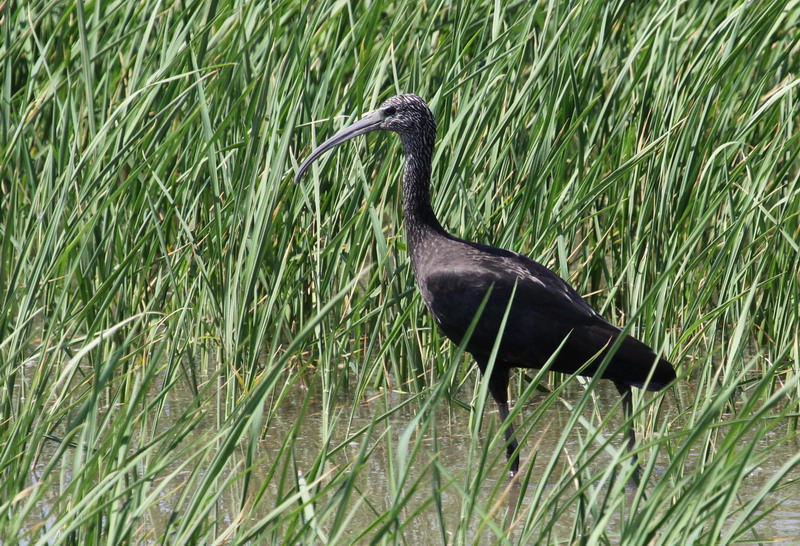 Here a ringed glossy ibis, with the number "WJ8":
While we still had been happy about the many glossy ibis, we hardly did trust our eyes! A flock of all together 13 spoon bills came directly flying into our direction: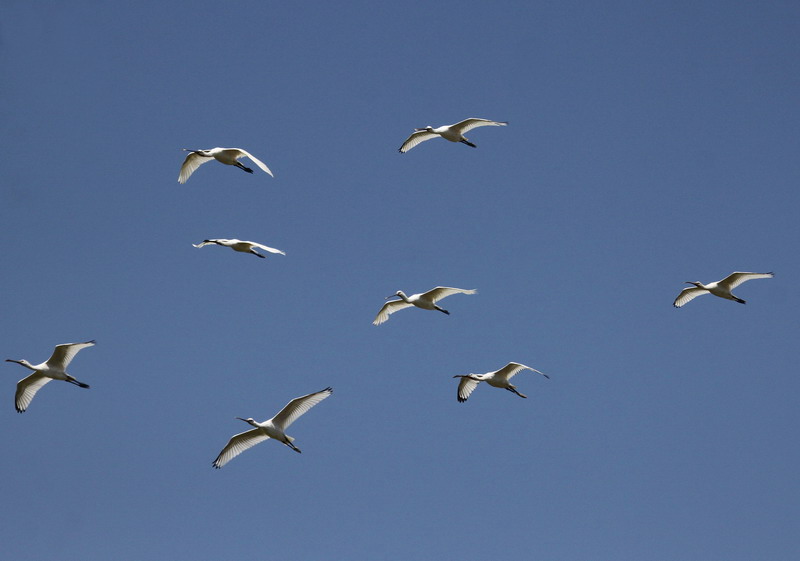 They circled above us and ...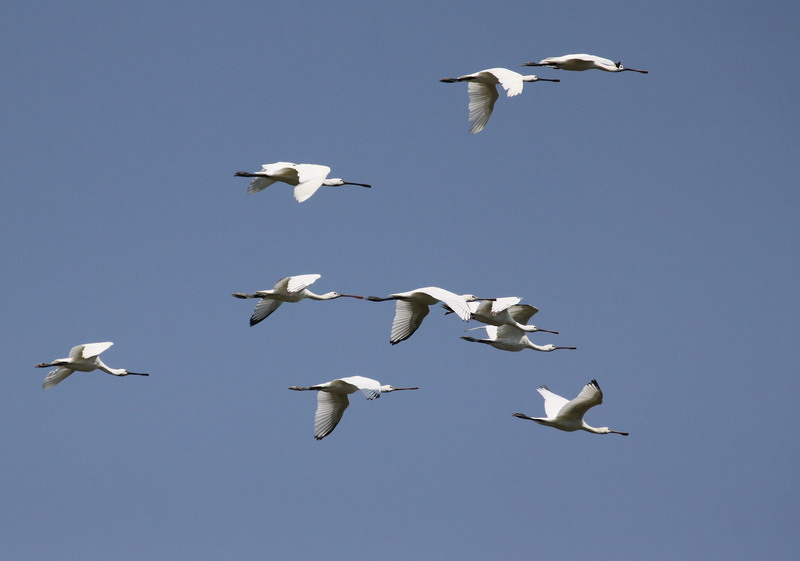 ... continued their flight to southeast: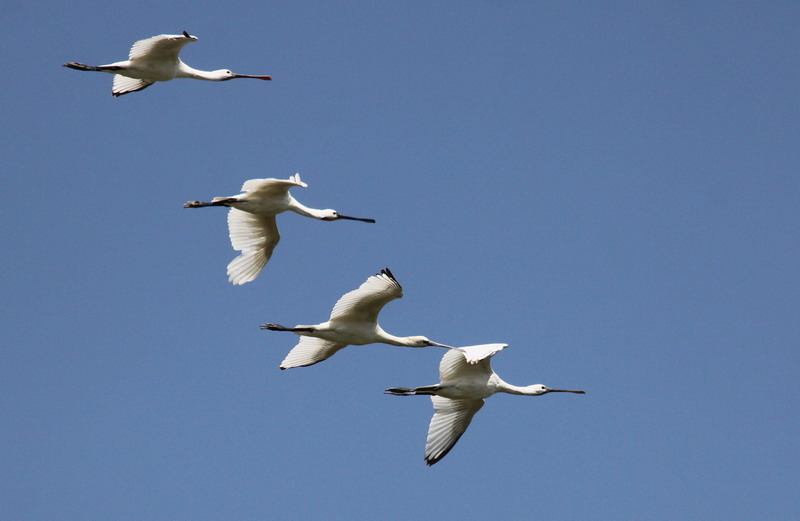 Continuation on page 2