La Janda
March 17 2010
Hello dear reader!


The Spanish national depression also got a good side, because I have lots of more time. And time is - just after health - a most important commodity! And so I shall enjoy to the full the self given Sabbatical year in the nature.

Yesterday I drove, passing the wind farm of the Strait of Gibraltar, to La Janda. These wind turbines shell in a pilot project be constructed much more safe for the birds. Next time I'll tell about.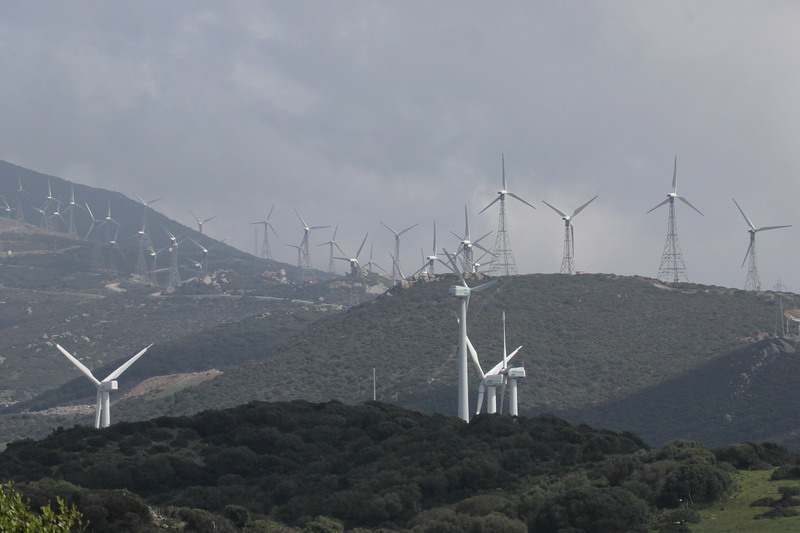 Despite wind force six also yesterday some booted - and short toed eagles, lesser kestrels and lots of black kites managed the flight across the Strait. As those responsible for Migres told me, at this time of the year the birds with all their might force forwards to the breeding areas. They don't want to lose any time, also if the climatic conditions are something else but optimal.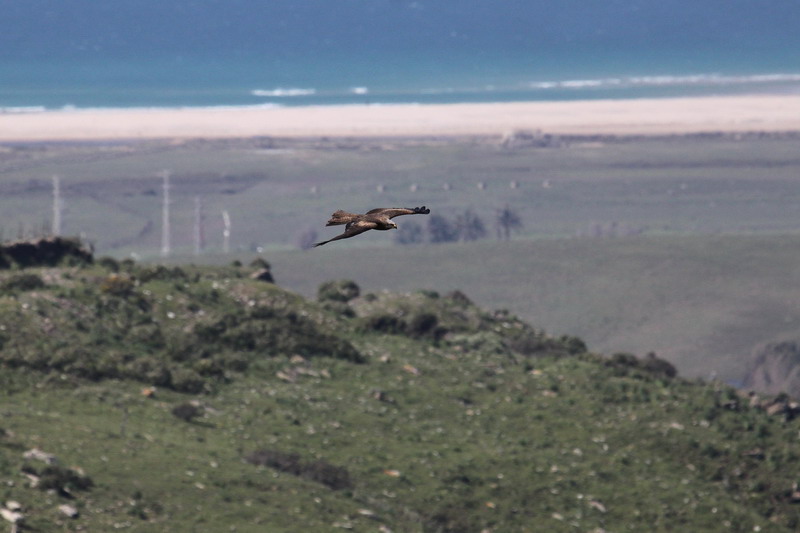 A look from the shoulder to the observatory, where voluntary assistants of Migres record each bird coming from Africa into a list, also if they are themselves nearly blown away from the hill.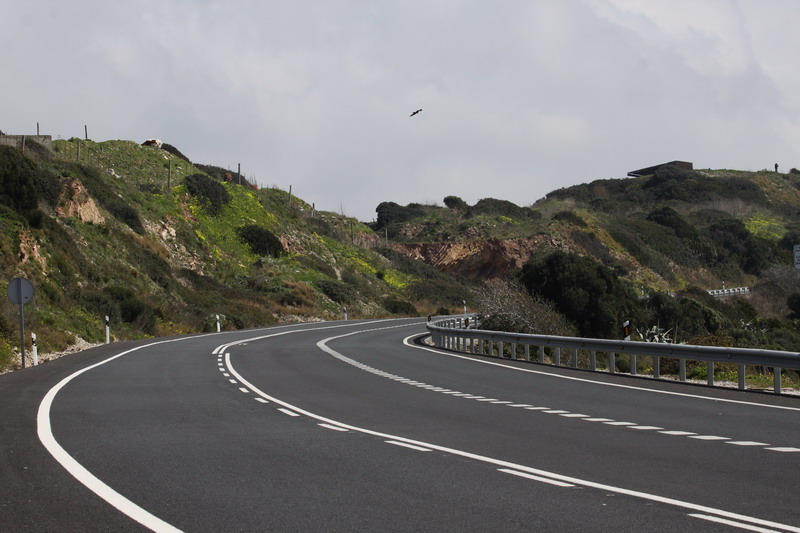 On the other side of the Atlantic, where the weather was more friendly, but the wind as strong: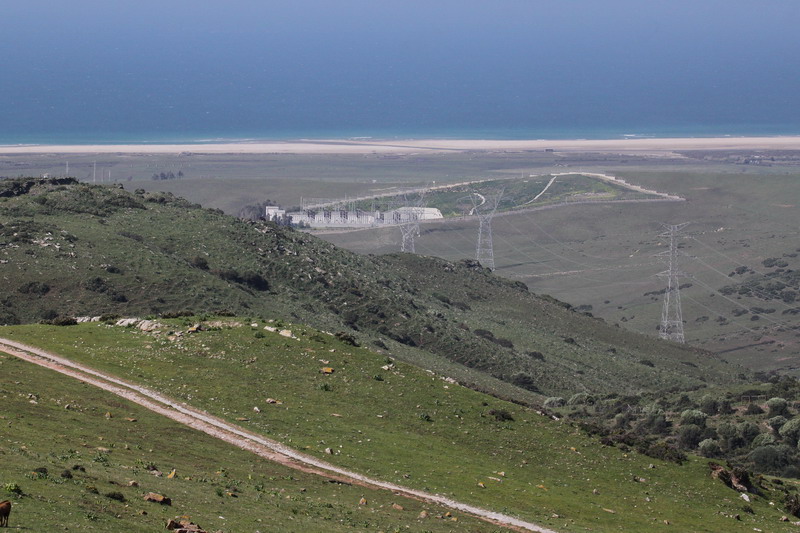 Also at La Janda the wind turbines circle in full speed: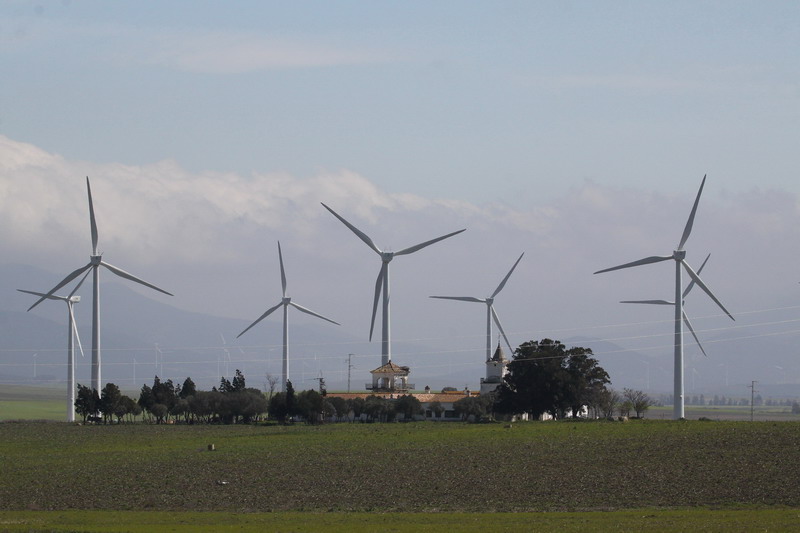 This time the road was dry, but ...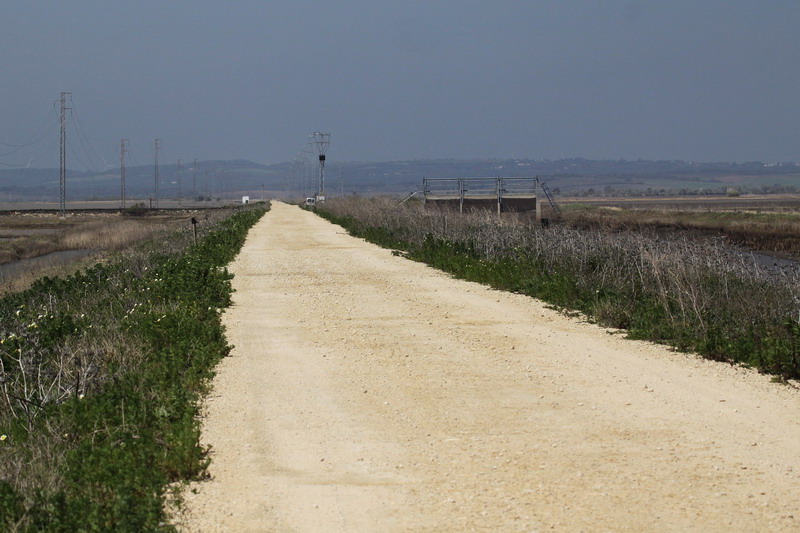 ... at this place unfortunately even more washed away as seen on our last time visit ...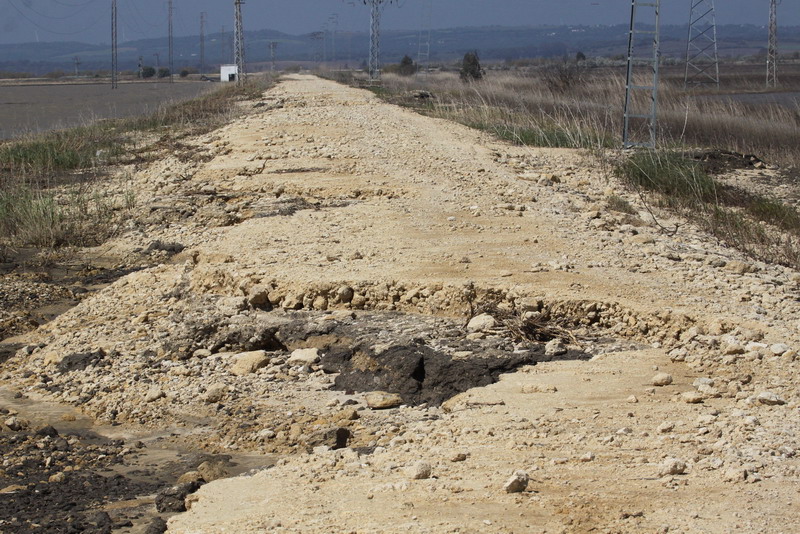 ...due to the heavy rainfalls many fields are still overflooded: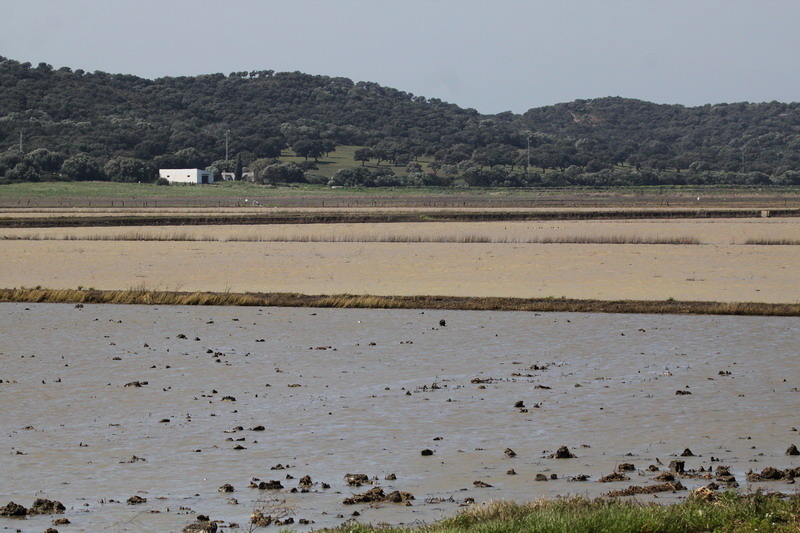 Raptors which I once in a while shortly saw flying up, quickly took seat in protected areas on the floor because of the strong wind. Unreachable far away for my camera same as the group of spoonbills. La Janda appeared nearly ghostlike yesterday. Not a single soul and hardly any birds: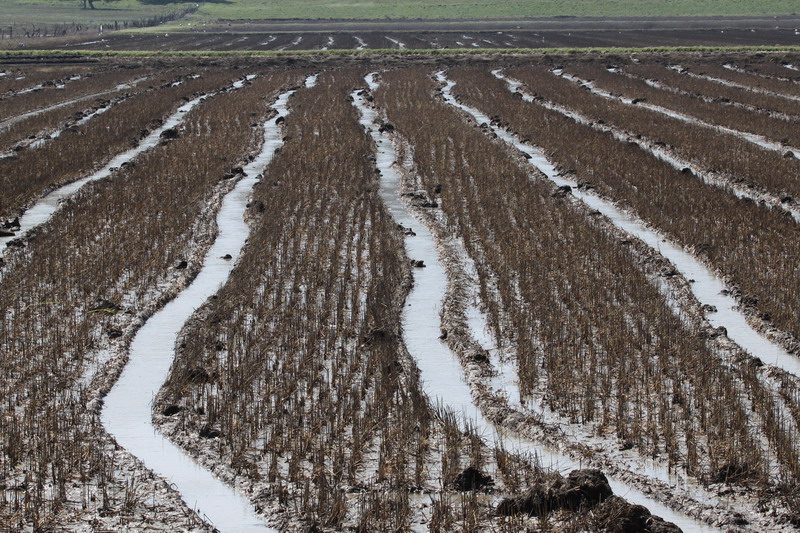 "Well, listen, and who are WE? Look how brave we are wading through the mud!" Yes occasionally there were really storks to be seen!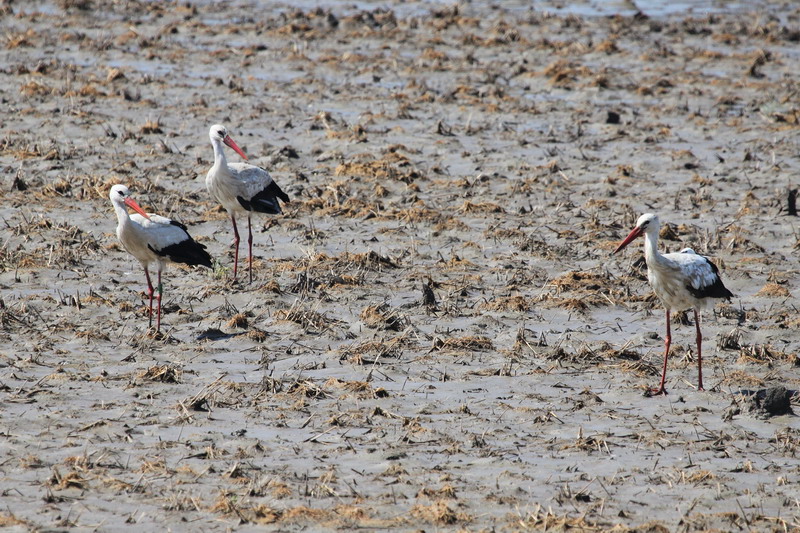 And despite the wind nearly blew Mr. Woodchat shrike from the fence, he eagerly was looking for prey: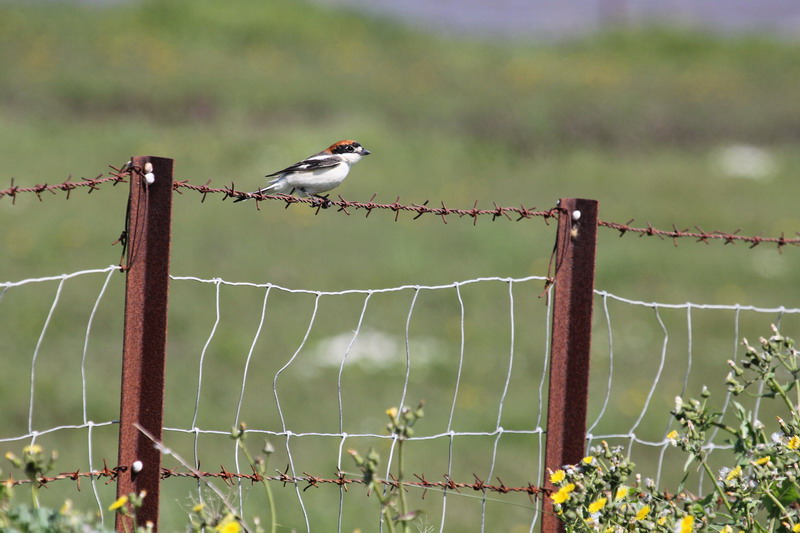 The stonechat had been successful already and got a fat caterpillar in its beak: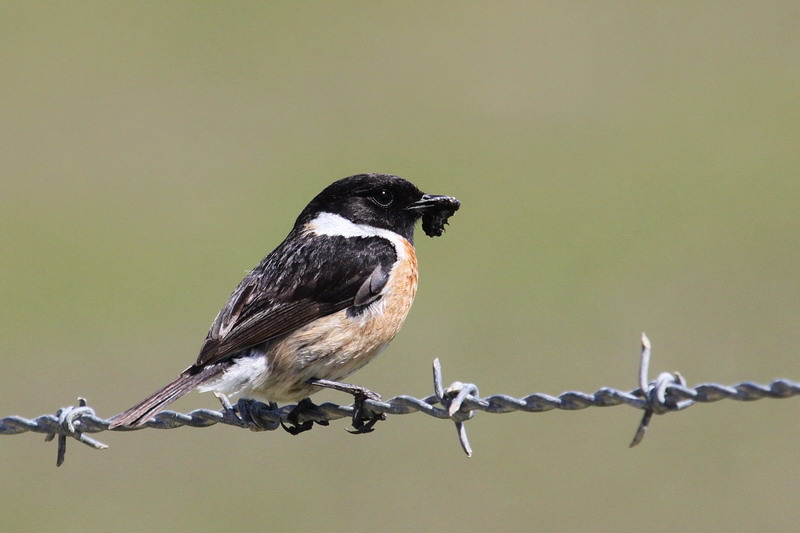 Best regards
Birgit Kremer
All photos
©
copyright by Birgit Kremer
webmaster Sabine Börsch
Impressum