Guadalhorce-mouth near Málaga
November 27 and 28 2009
Dear reader!


For two days in sequence we had been at the Guadalhorce-mouth near Málaga. Just beautiful! Indeed there are not so many birds but our joy was great, because on one hand for the first time we saw oystercatcher and turnstone and on the other hand a group of sanderlings forgot any shyness. Just too nice to sit in the middle of these little runners, which totally ignored me and run in front of my nose quickly as a flash or picked even on a fish. That was for me and very special adventure, because I didn´t have at one second the feeling to scare the animals.
While in the few kilometers distant Málaga an ocean liner was leaving the harbor...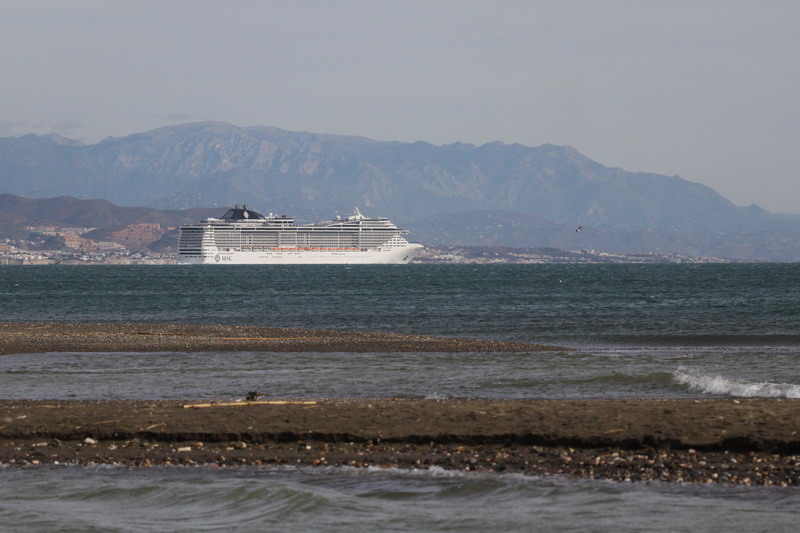 ... were in the nature reserve the loud screams of the monk parakeets not to be overheard and ...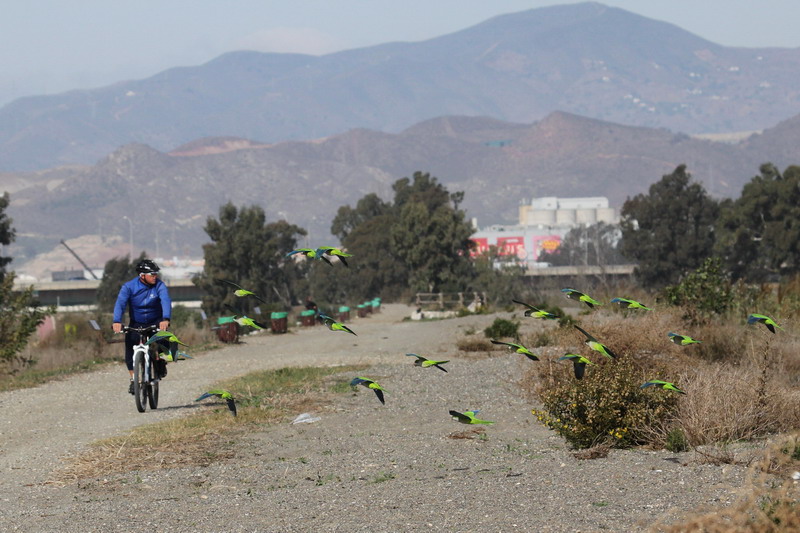 ... the nice guys were not to be overlooked!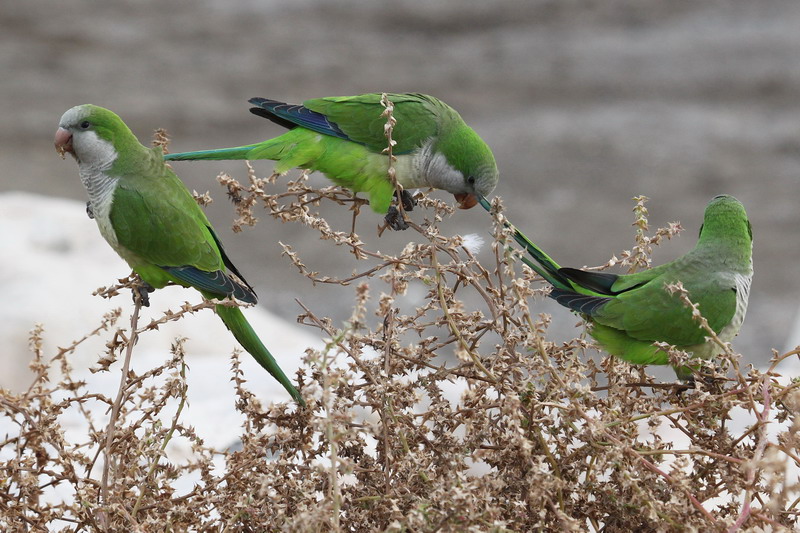 And from the embankment this promising panorama was offered to me: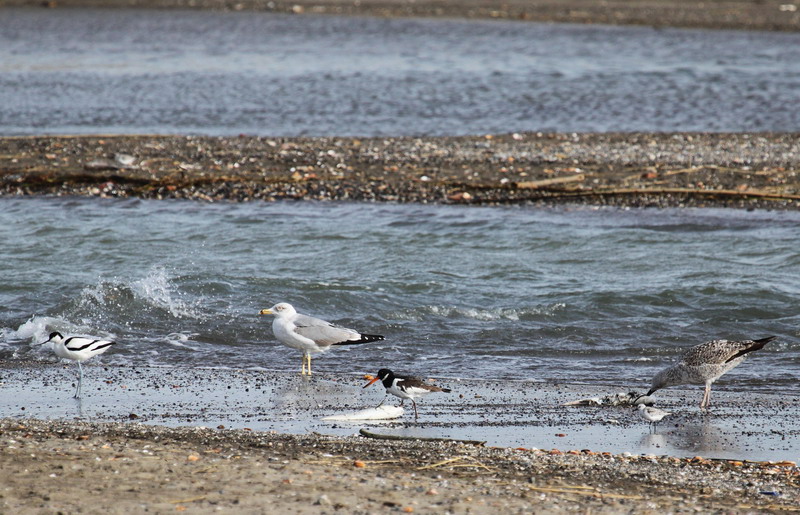 A turnstone and a sanderling taking breakfast together, but ...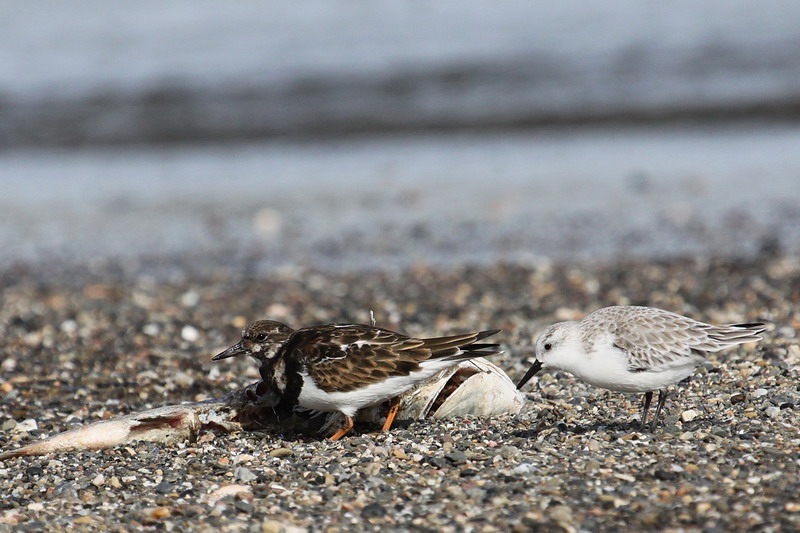 ... very soon the turnstone was the sole owner of the dead fish: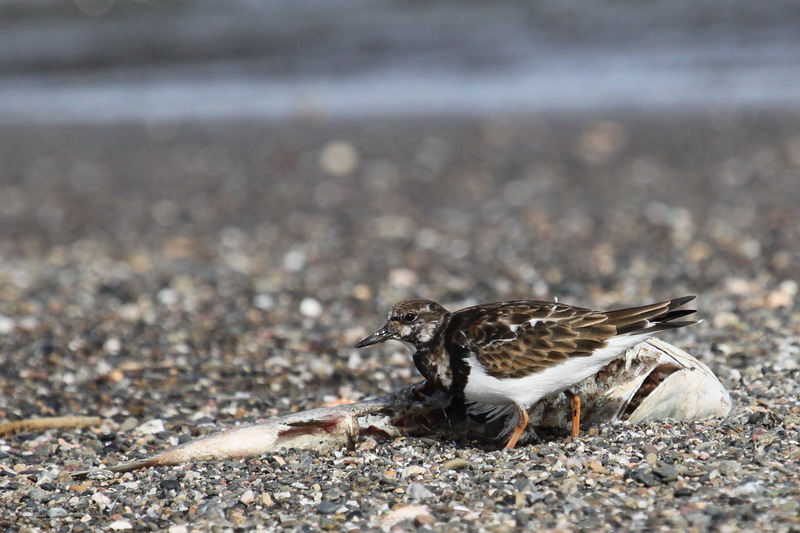 Also a single oystercatcher was blown by the strong wind most likely to this coast: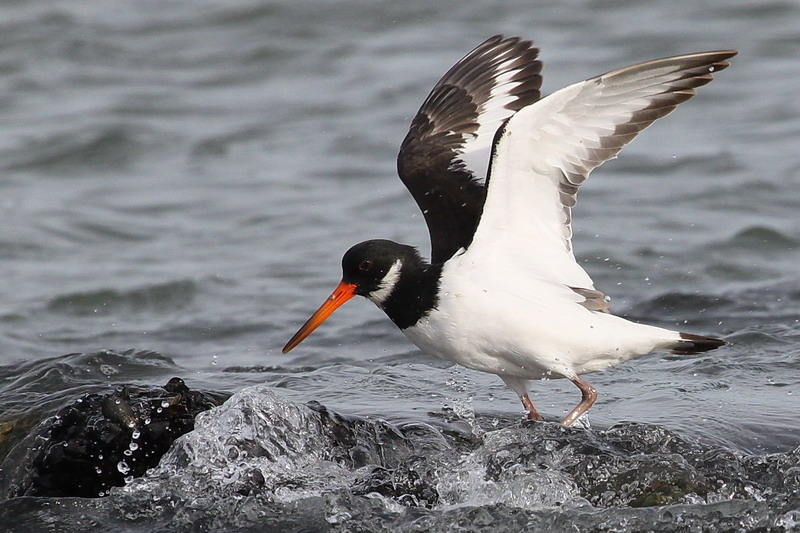 In the river was action too, because a troop of cormorants ...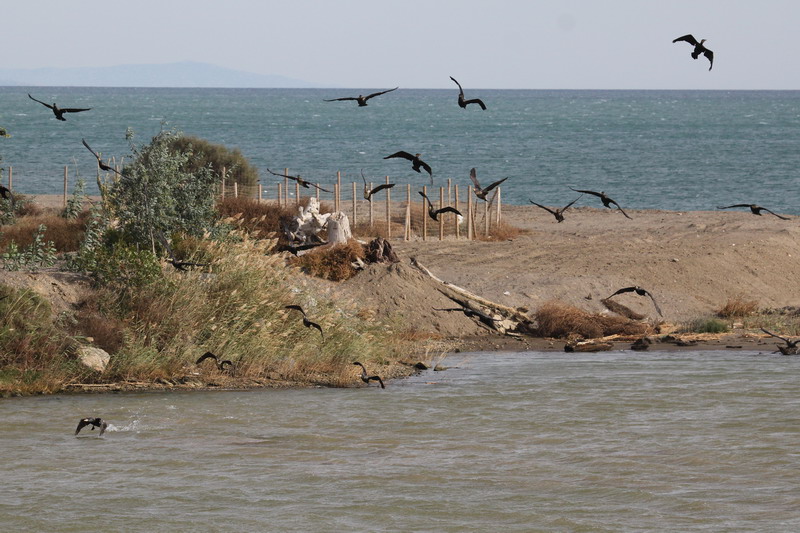 ... in common was chasing a shoal of fish ...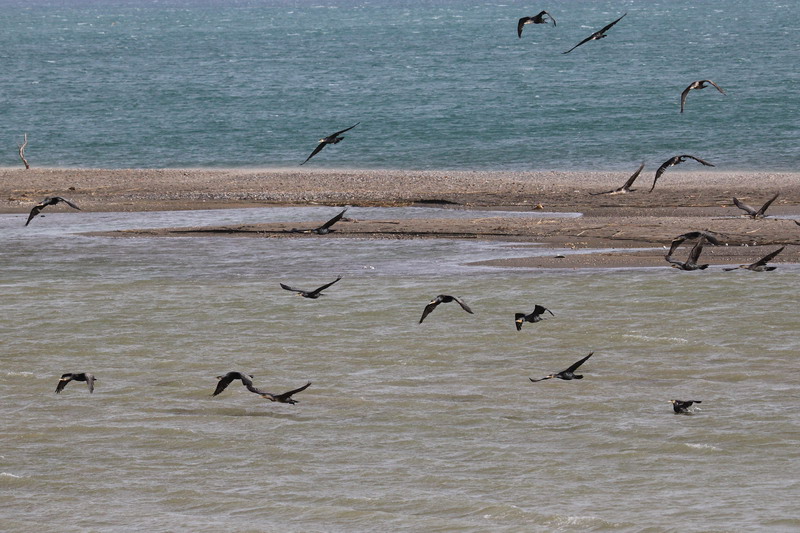 ... which was jointly chased together, until ...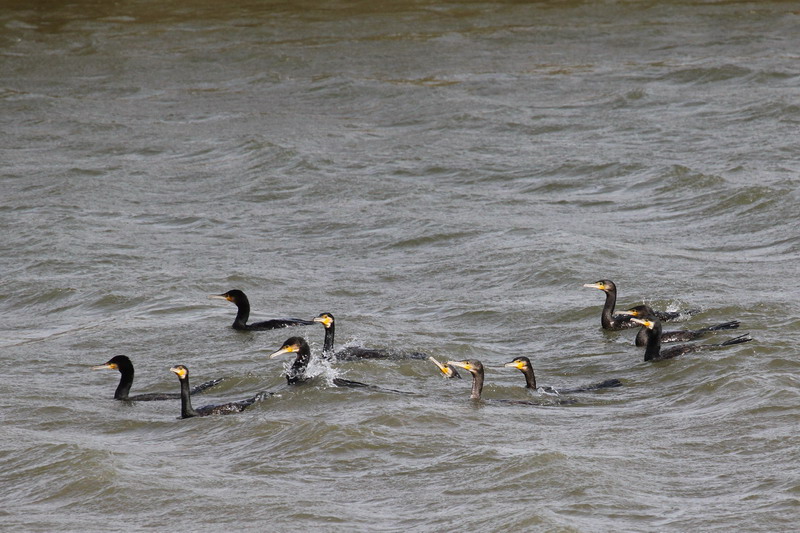 ... all had caught a fish: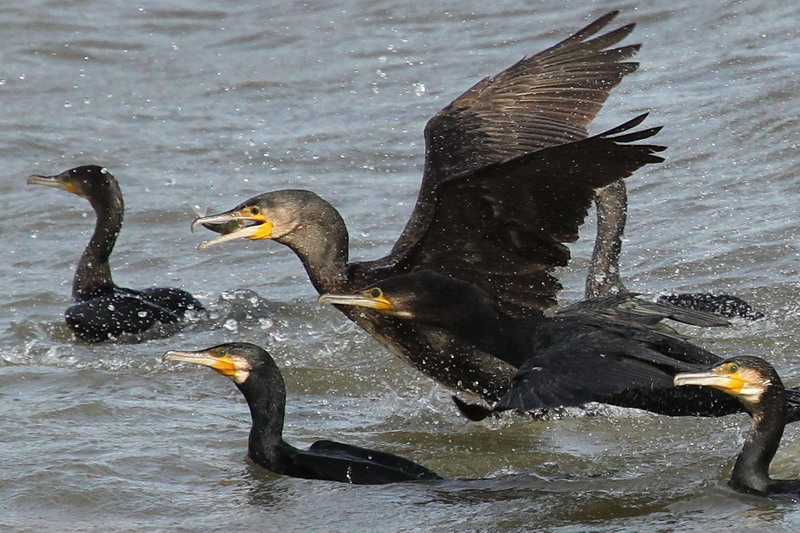 Continuation on page 2