Dehesa de Abajo
April 5 - 8 2010
Dear reader,


Today finally the last chapter of my travel report, this time about the Dehesa de Abajo, which is located only a few miles away from the Cañada de los Pájaros and the Pinares de Aznalcázar. These areas are actually all merging and cohere with the National Park of Doñana.
Dehesa you reach along this small side way, which ...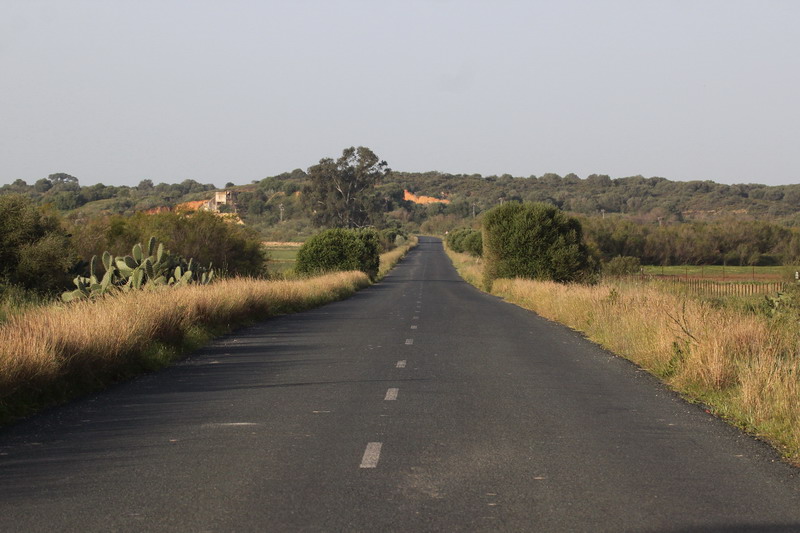 ... enthralled me totally. Everywhere black kites were in the air, because they have their nesting places in this whole area: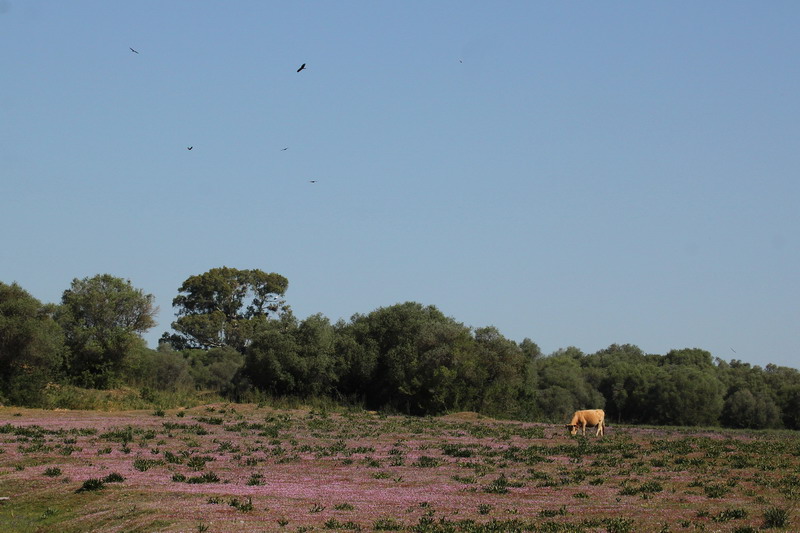 And storks just beside of the roads are there nearly an everyday picture. Many of them were ringed. You notice, that you are in the wide area of Doñana, were ringers certainly don't miss a nest: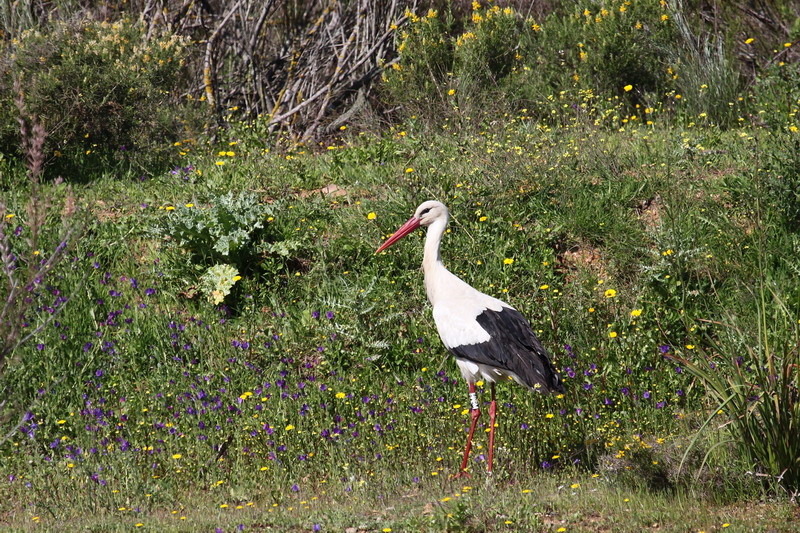 Small ponds line the wayside and ...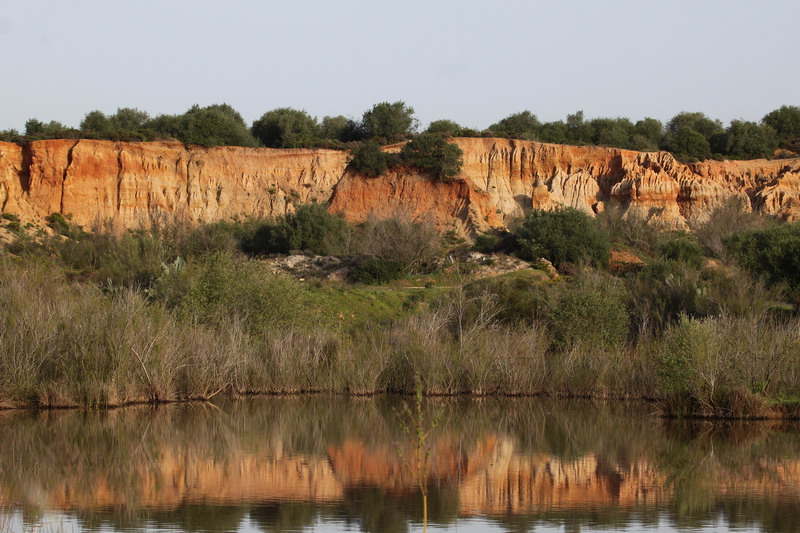 ... the sandy rocks in the background are without a doubt 'in the wings' of the bee eaters, who have their bredding caves there: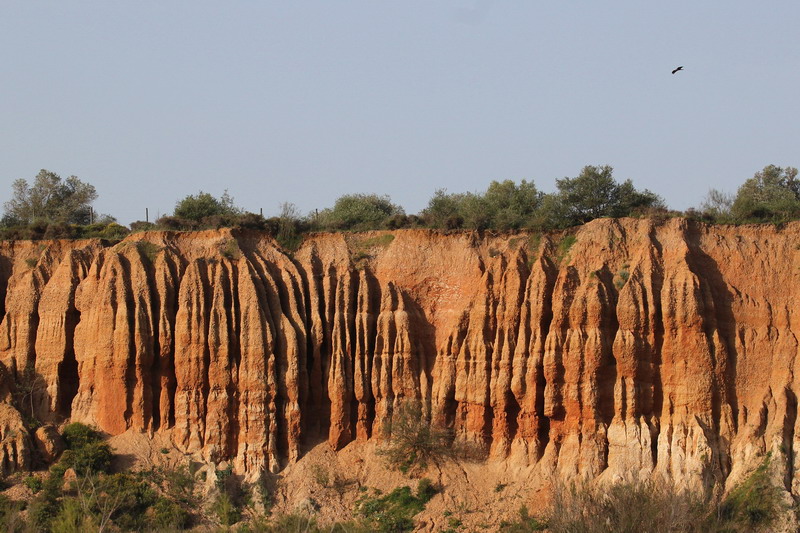 Shortly after you reach the visitors center of Dehesa de Abajo, an area of 1500 hectare with a lagoon, blossoming meadows with rare plants, wild olive trees and forests of cork oaks: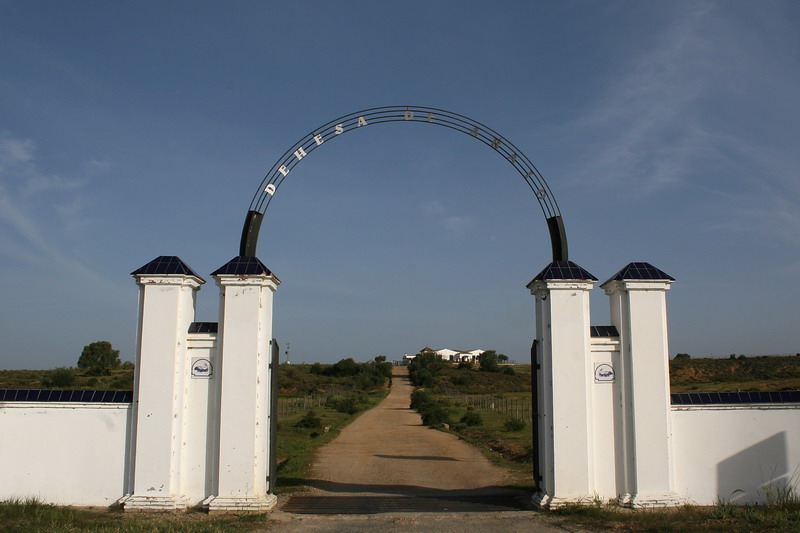 The visitor center at the moment is closed due to construction works: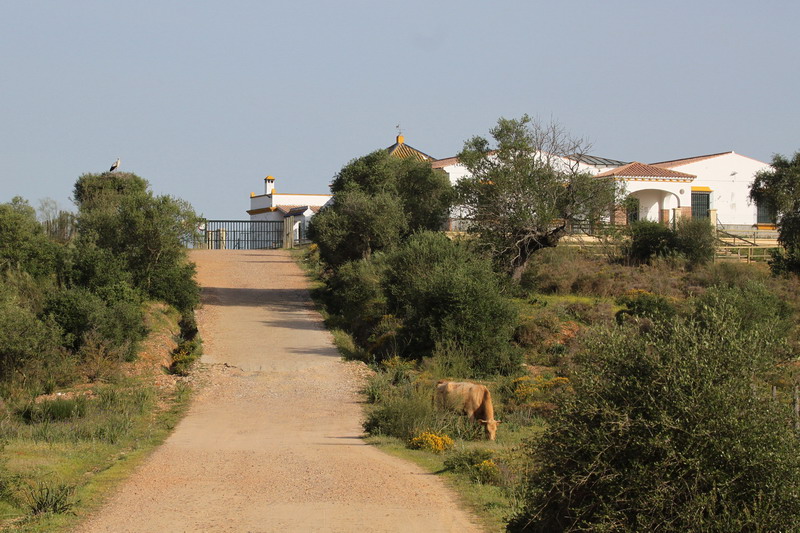 Just at the entrance you meet this monument, the only one, as far as I know, which is dedicated to an insect, namely the mosquito!

Because the many mosquitos and the fear of the people from passed centuries, of malaria are the reason, that these marshlands also nowadays are in such good condition: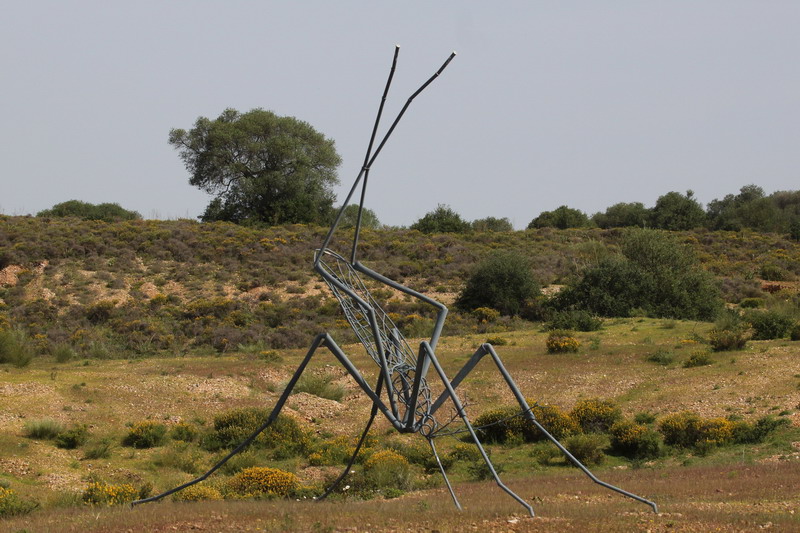 A view from the gateway to the visitors center of the large estate of the mosquitos!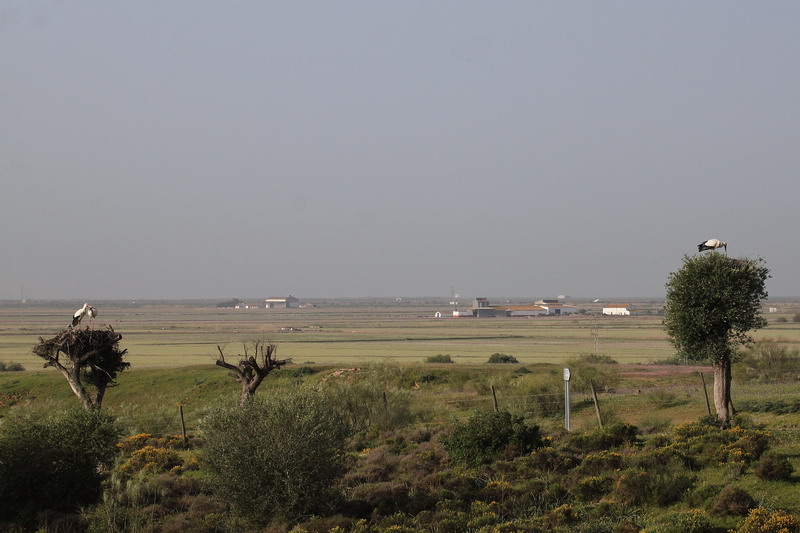 Directly at the entrance road ...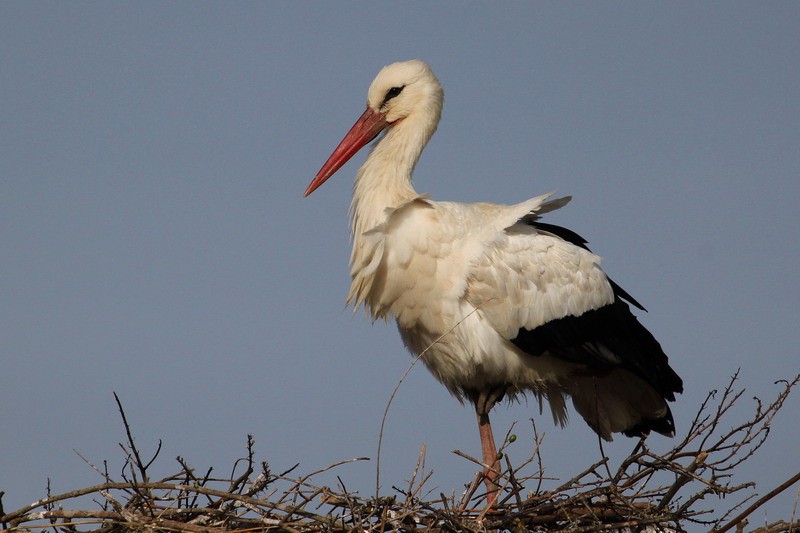 ... you meet the ...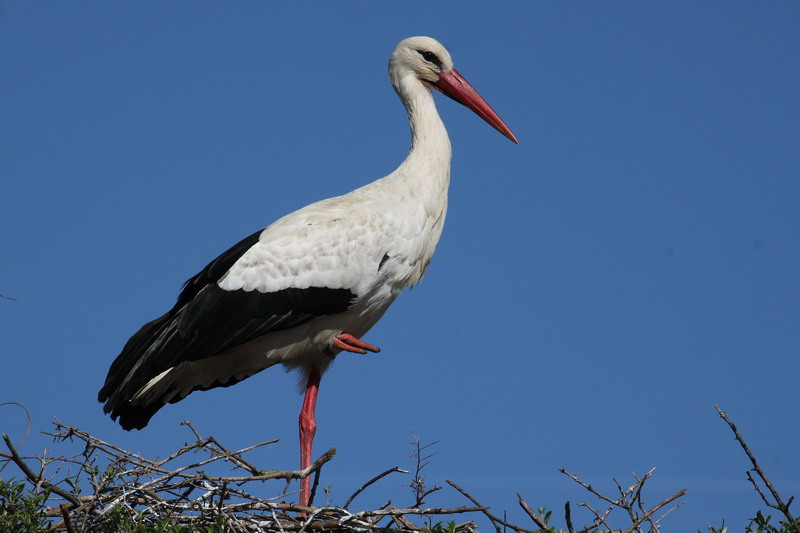 ... first stork nests: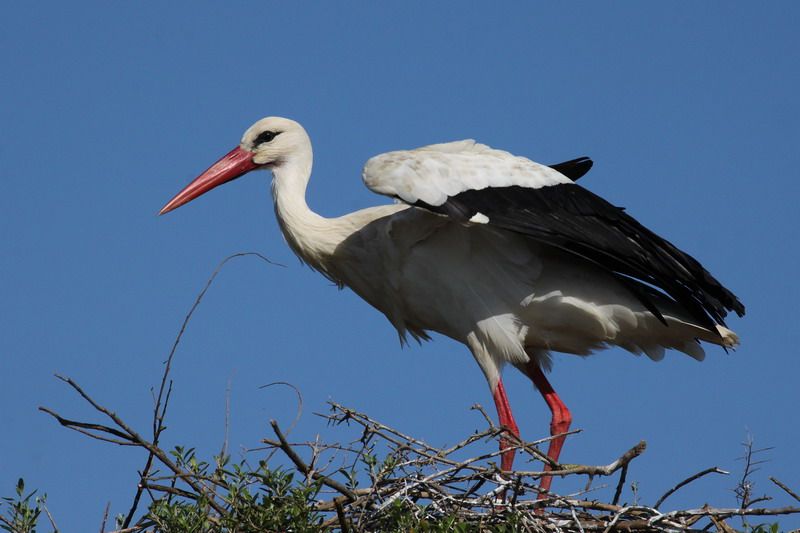 These white storks are used to people and so relative little shy, very much ...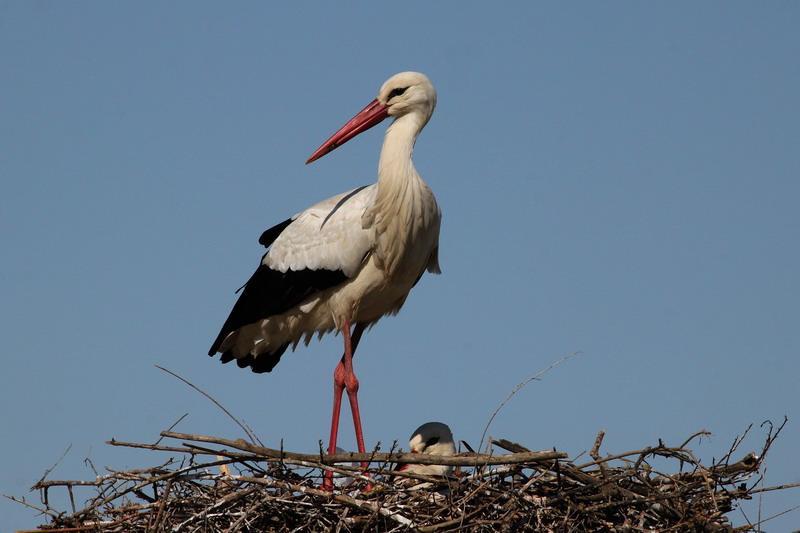 ... in contrast to the more than 300 stork pairs, which are breeding far inside the National Park on Olive and cork oak trees. But of that later more.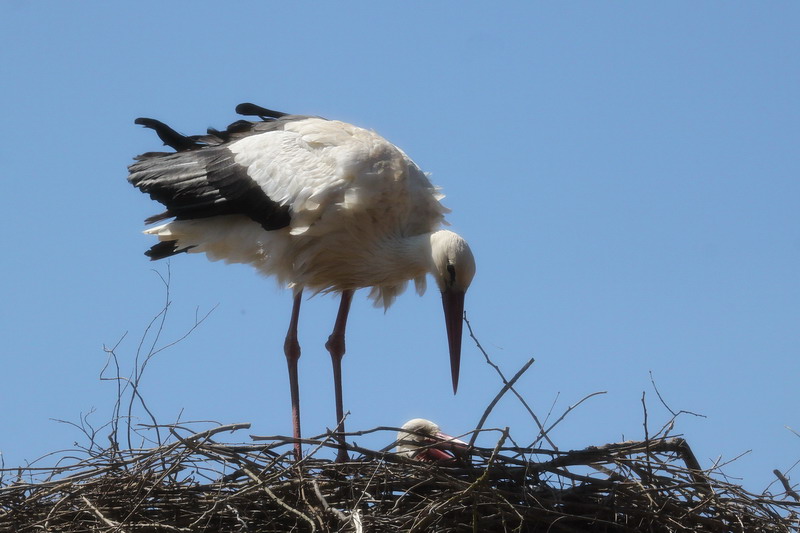 ...Continuation on page 2