Fuente de Piedra
April 1 2010
Fuente de Piedra
April 1 2010
Dear reader!


Everybody is looking forward to the arrival of the shorebird migration. We too! And that was the reason why we went today on the way to Fuente de Piedra. But still it was too early. The pied avocets were already there in big numbers, also lots of stilts. But otherwise the flamingos are dominating. And the lesser kestrels, which made a break on their way home on the bare fields surrounding the lagoon. There they got free sight on each mouse which is moving on the ground. Also the bee eaters return from, Africa. There is always something terrific to explore what the nature gives!
The big lagoon of Campillos still got lots of water and …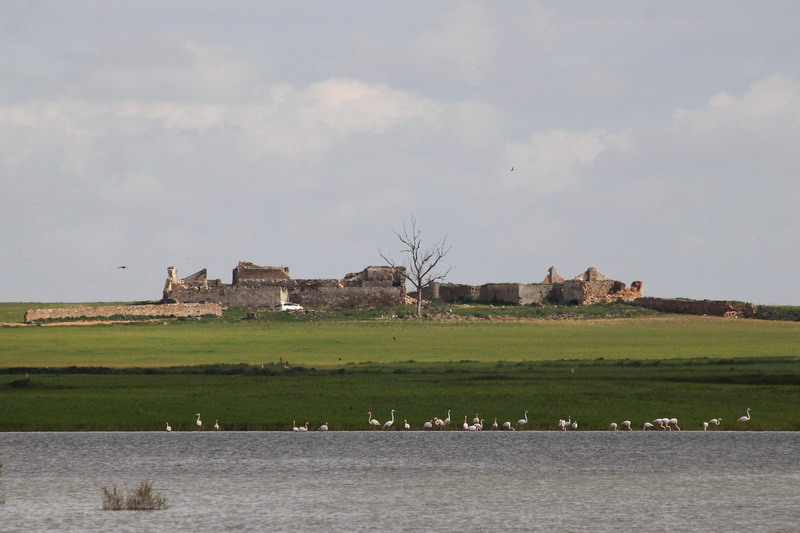 … accommodates a huge flamingo flock: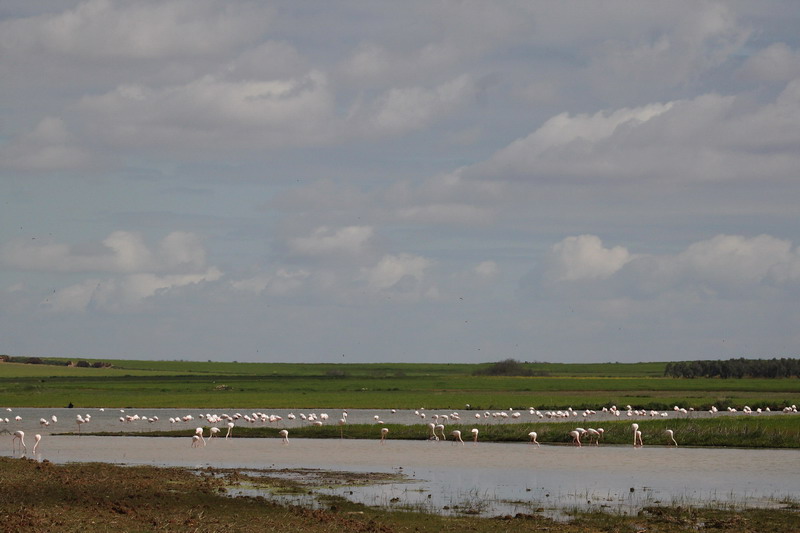 Many people were on the way to Fuente de Piedra, only a few kilometers away, to …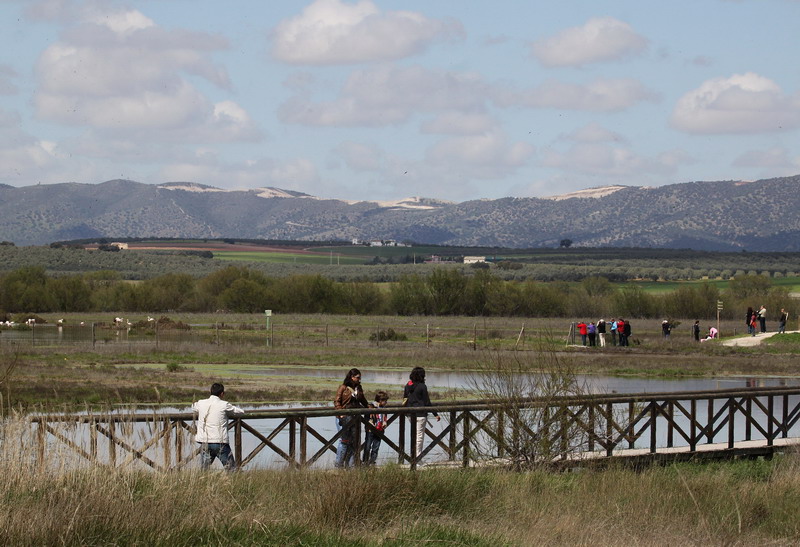 … admire the flamingo groups there: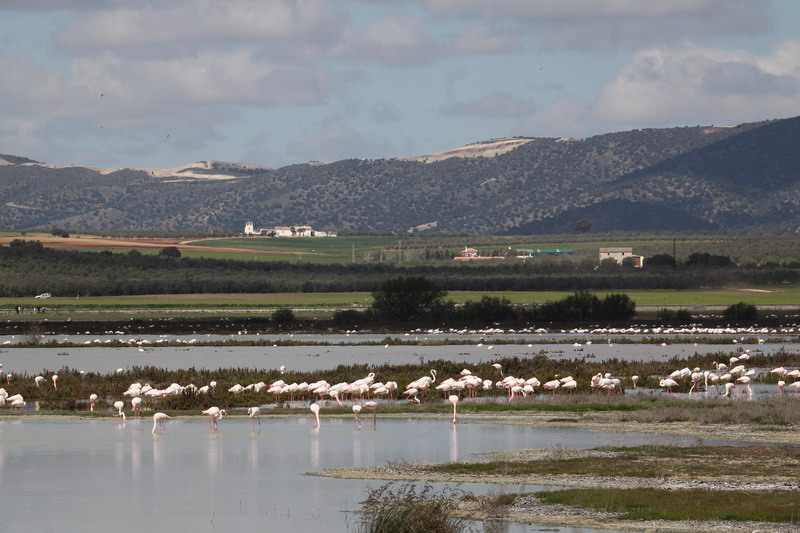 The weather was predicted cloudless, the reality looked like this:

: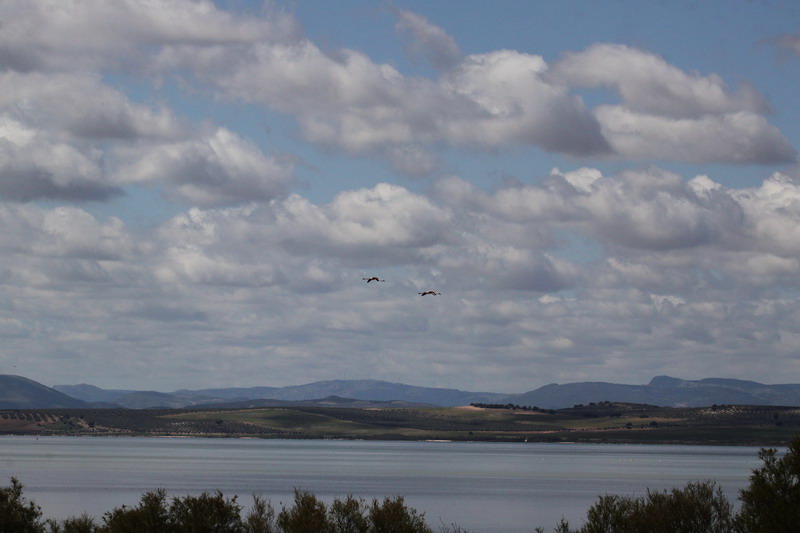 "Beg your pardon? Down there the gnats are busy? Don't worry, we clear that!" Thousands and thousands of swallows are chasing over the lagoon and must have felt like in the land of Cockaigne, because the swarms of gnats were enormous!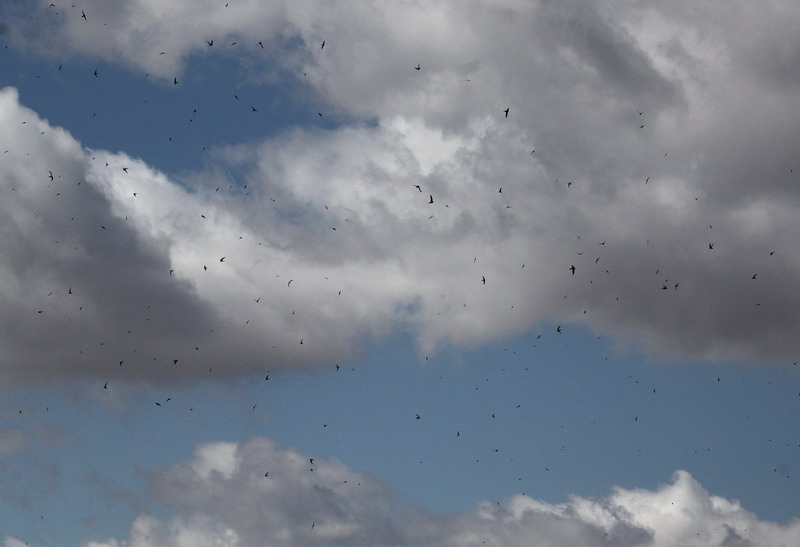 And this nice grey wagtail was looking for and finding food in the mud: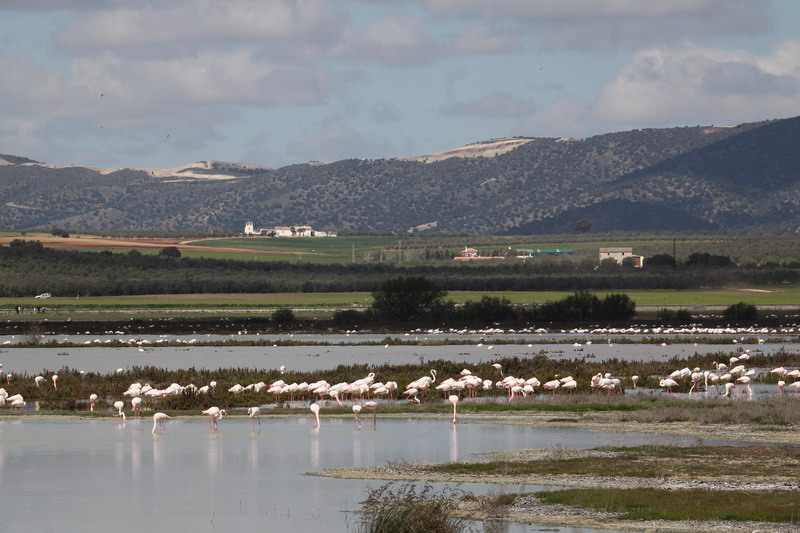 Algae structures: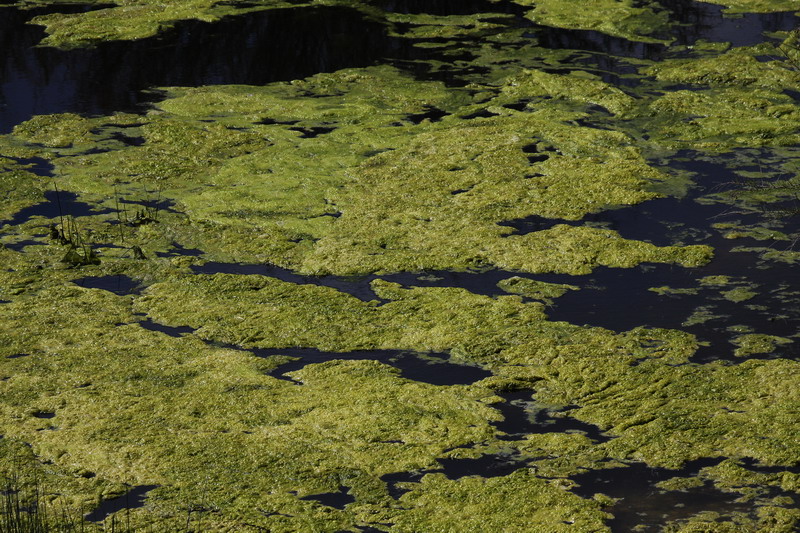 Mr. Woodchat shrike doesn't have any understanding for this kind of art. His tummy is growling and he is eagerly looking for prey: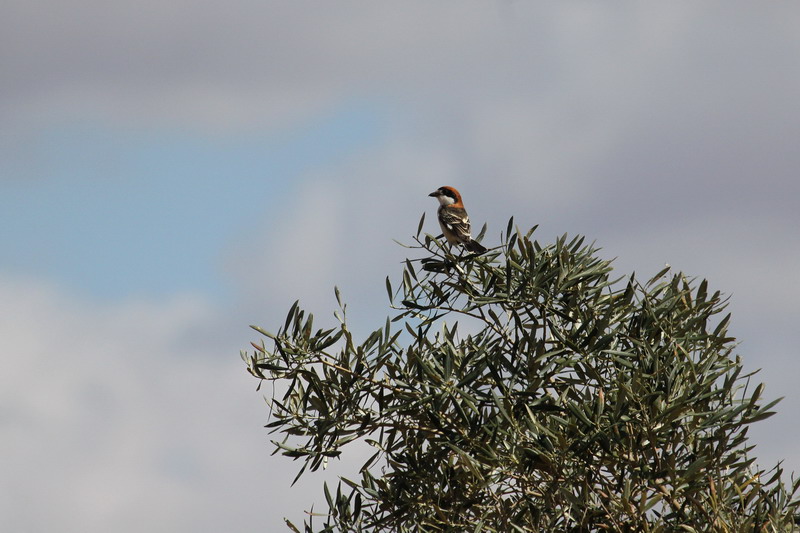 And then we discovered a group of all together eight lesser kestrels. They are back from Africa! What quick and skilful flyers! And what a fight to make a few photos of them in the middle of clouds and bad seeing!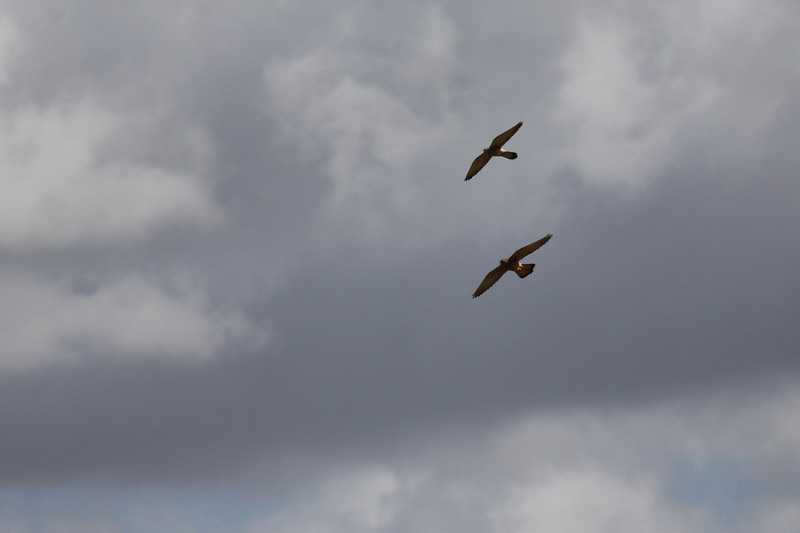 But never mind, we were enthralled to watch them during their stopover: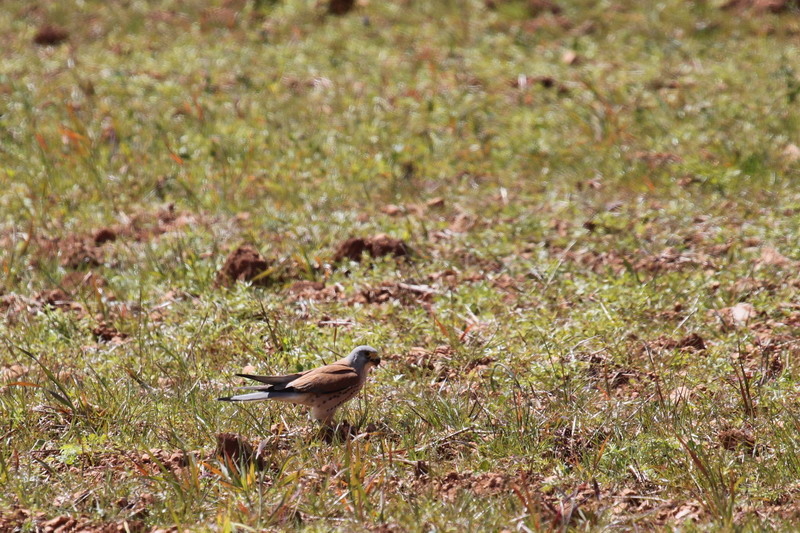 Only a few kilometers further on we heard the for us so familiar calls of the bee eaters who live up to their name: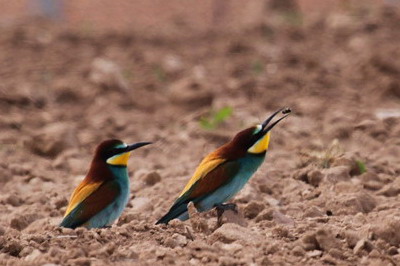 "Well, isn't that terrific? We managed our return flight from Africa very well and …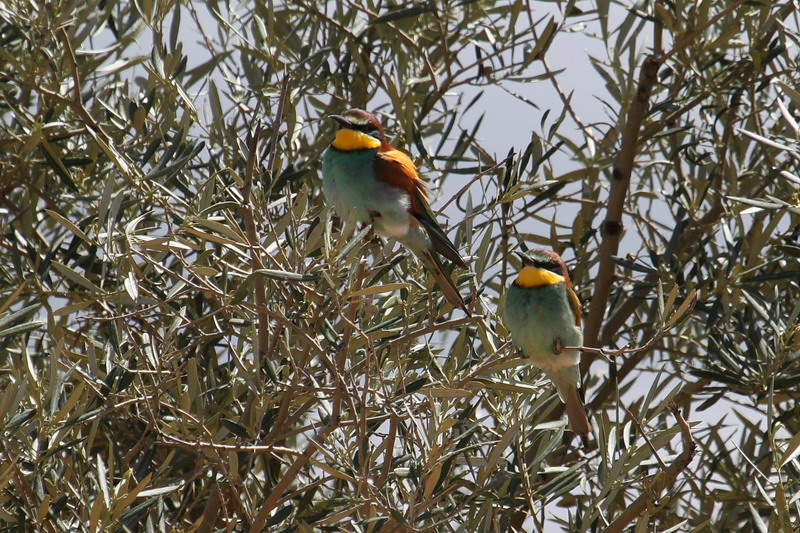 … look, right here on the roadside there are our breeding caves! So when you shall sit in the camo tent car, we shall show you on your next visit, how we approach these caves!" A real ideal place to watch these beautiful birds without disturbing them. We were enthralled and are looking forward to further visits! There is always something new to discover!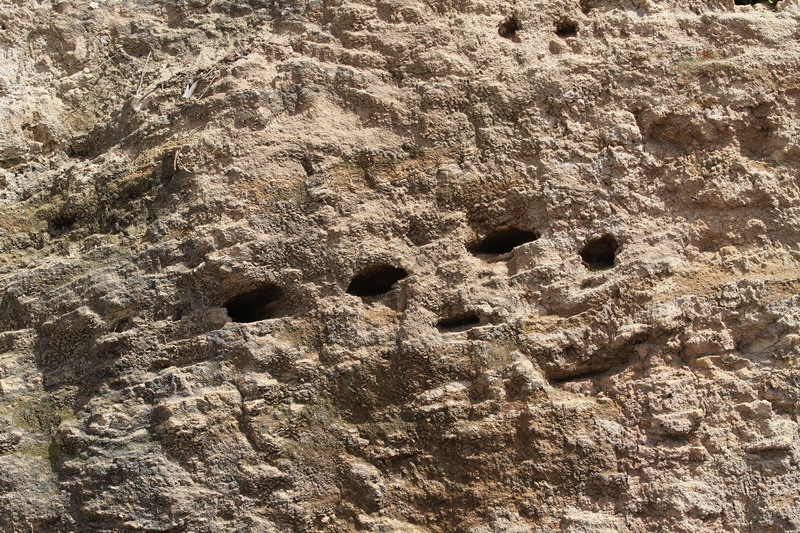 On the way home we met this little egret and …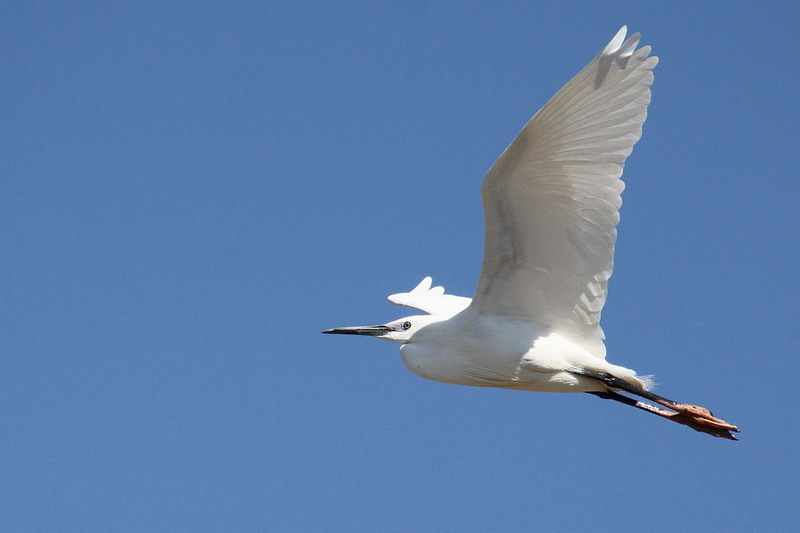 … an excited group of stilts: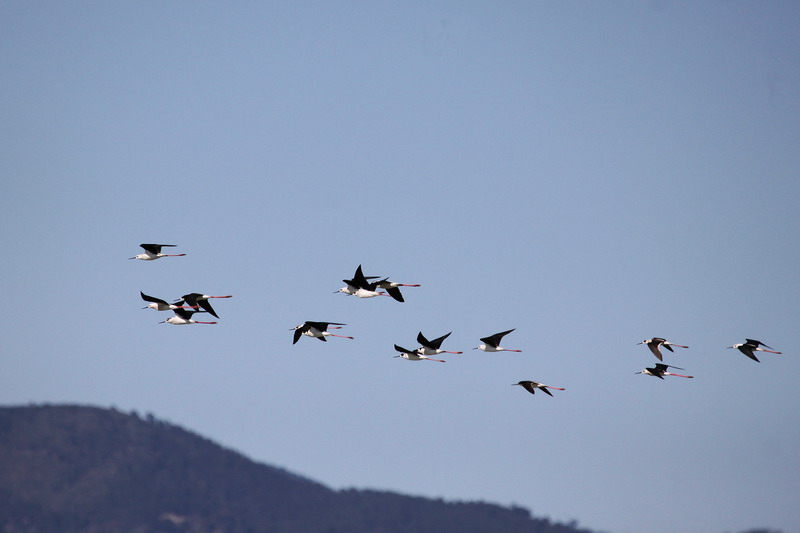 And there after this wonderful day I say bye bye until next time and I will take care of my sunburn!

Birgit Kremer
All photos
©
copyright by Birgit Kremer
webmaster Sabine Börsch
Impressum