Tarifa and La Janda
August 14 2010
The ways in La Janda are only little trafficked, but if one is driving there it looks like this:

: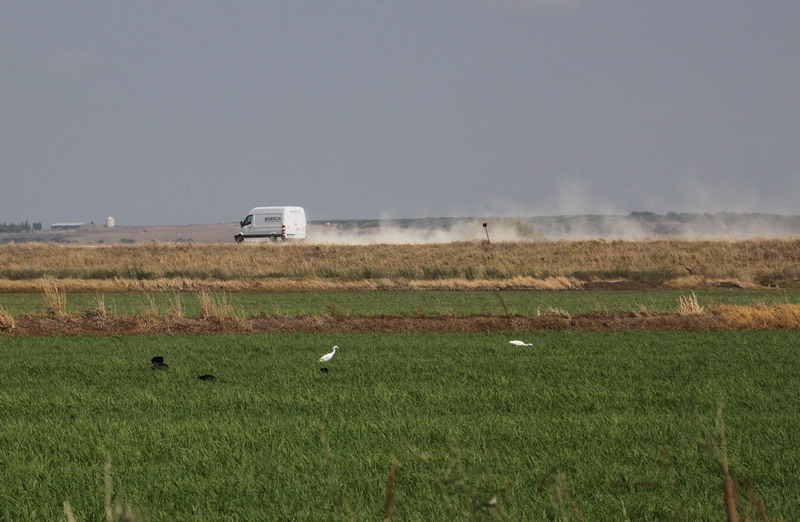 At the wayside scenes like this turtledove or ...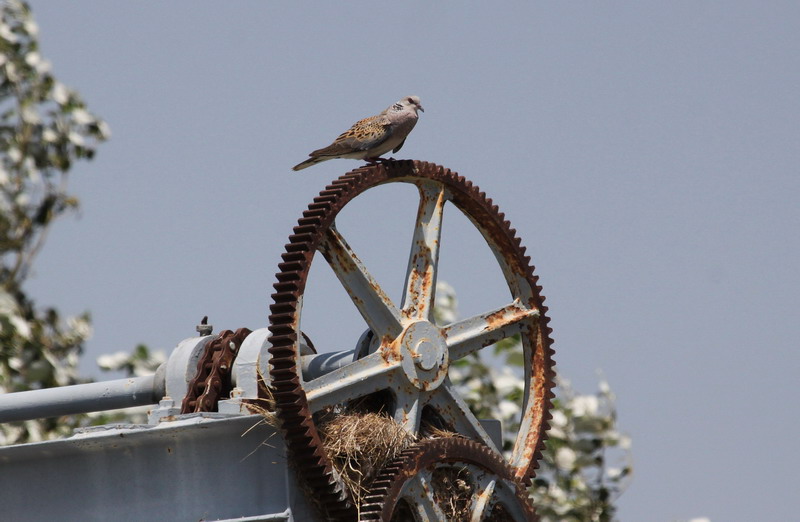 ... this green sandpiper, which ...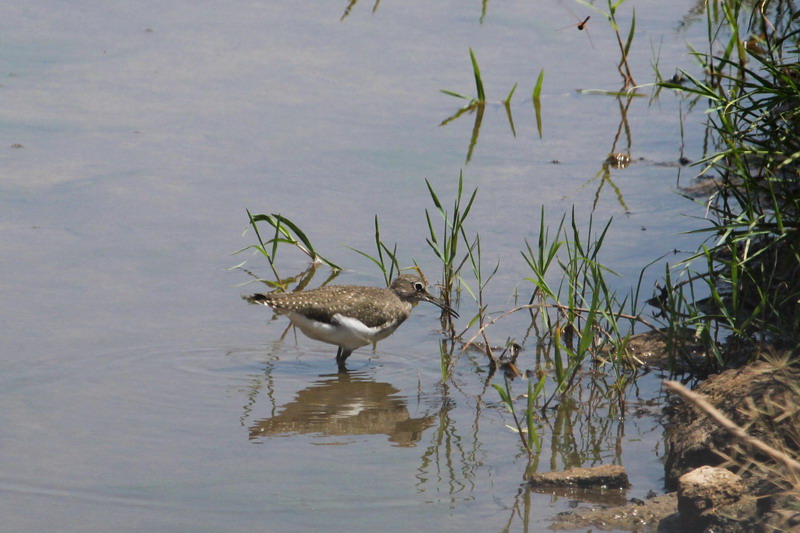 ... immediately took flight as we stopped.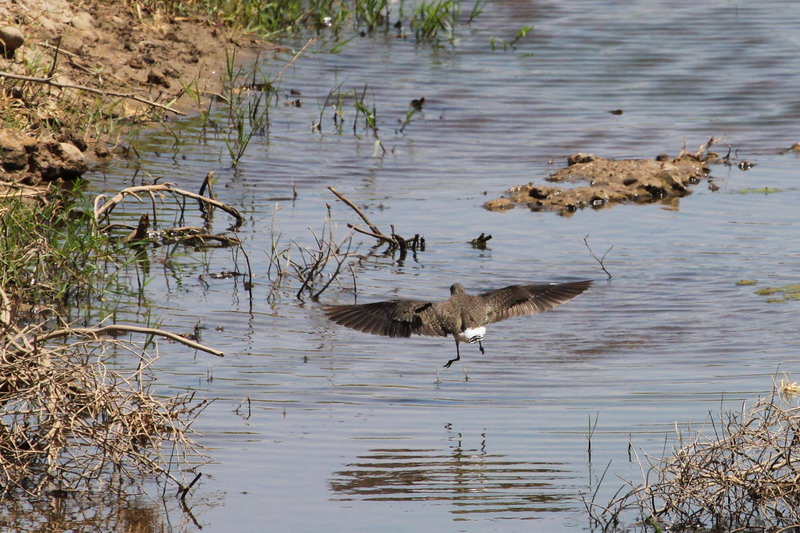 Aren't these three black-taled godwits nice?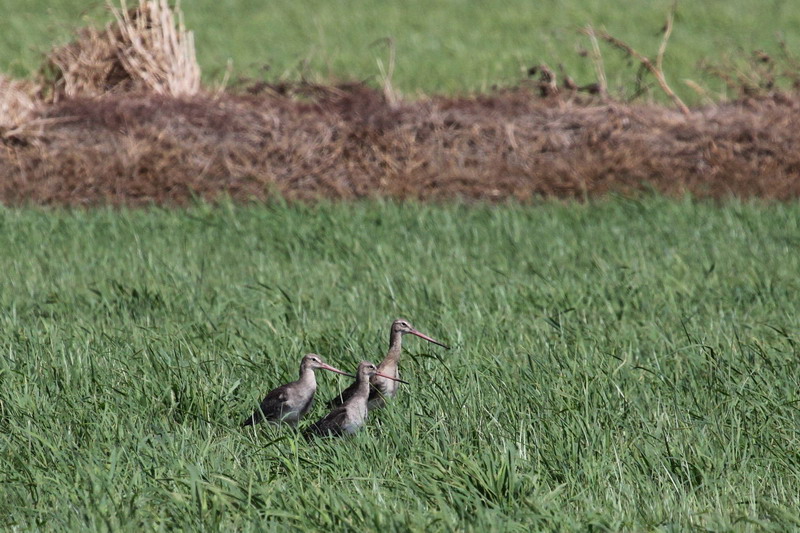 And here a Montagu's harrier on a bale of straw:
The kestrels have a lock on the light tower, but also ...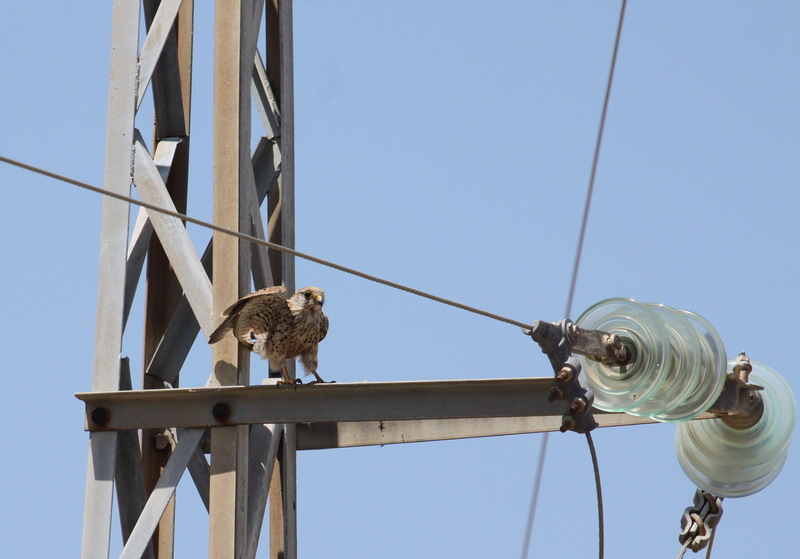 ... the irrigation plants: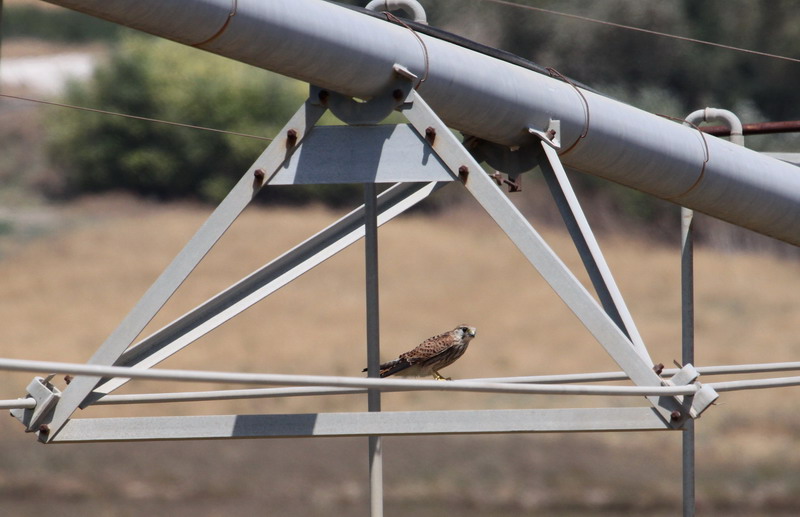 And finally, at Benalup, we experienced with great joy this short-toed eagle. Fascinated how he is standing in the air while looking for prey: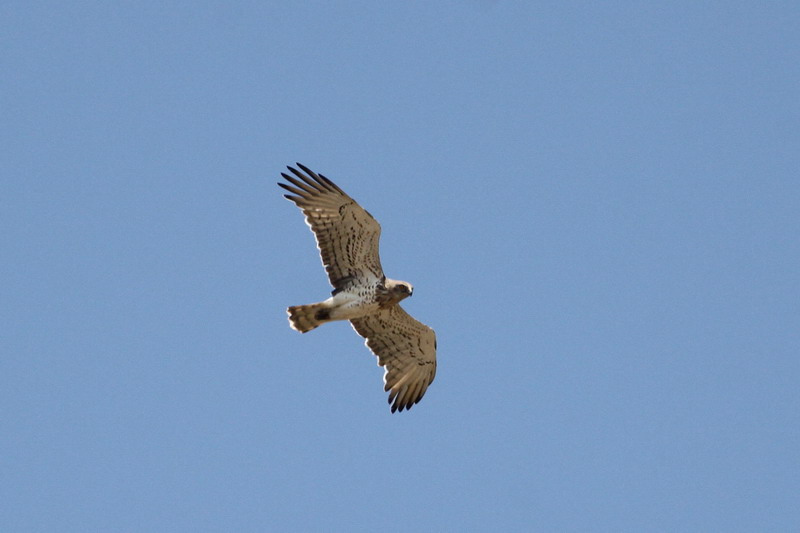 Best regards
Birgit Kremer
End
All photos
©
copyright by Birgit Kremer
webmaster Sabine Börsch
Impressum