San Roque, Los Barrios and Palmones
November 28 2010
Dear reader!


Today we had been at the White Stork Colony at San Roque, where nearly all the nests were occupied and …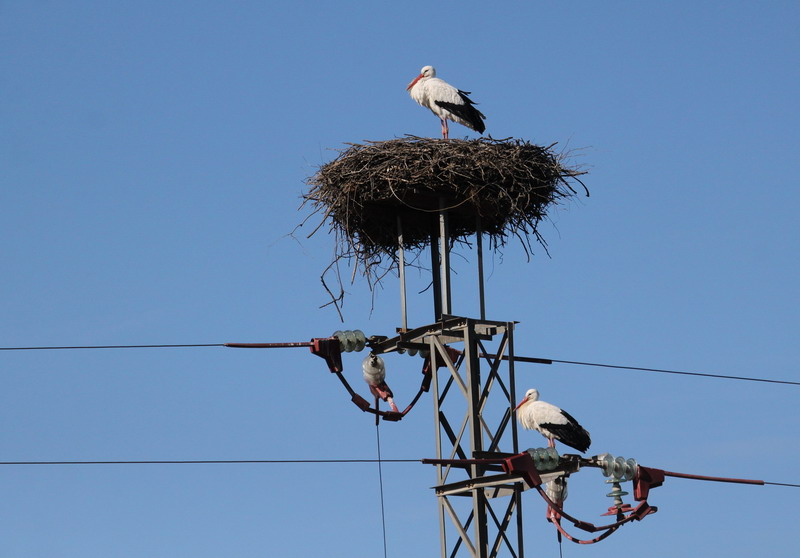 … Bonnie and Clyde as well as …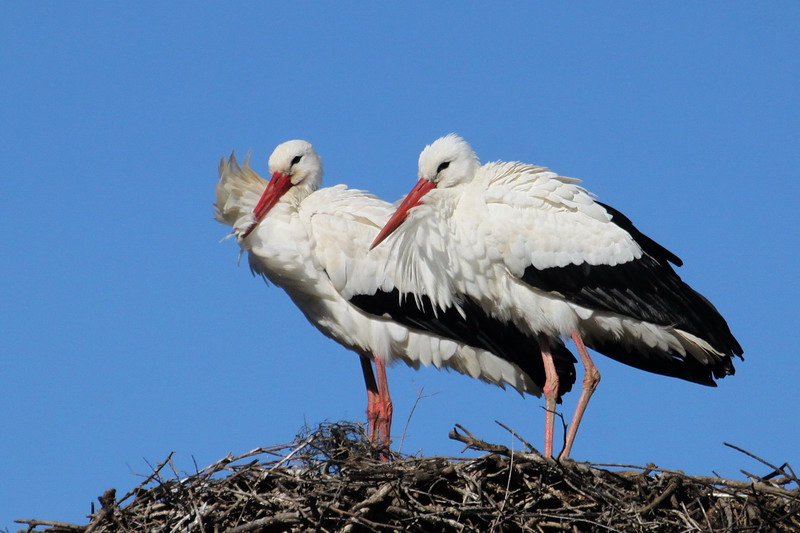 … Hans and beautiful Inge looked like they just came out of the washing mashine. Well Inge might be just in the spin cycle!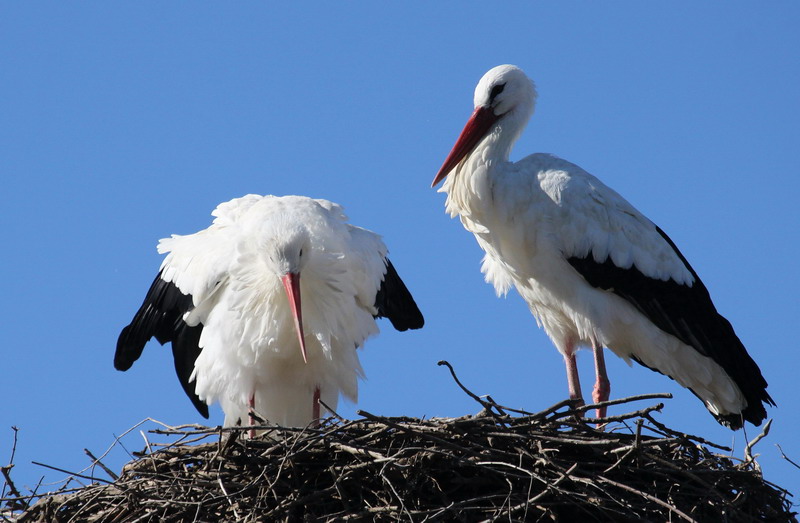 Only from the distance I got sight of this speedy Sparrowhawk: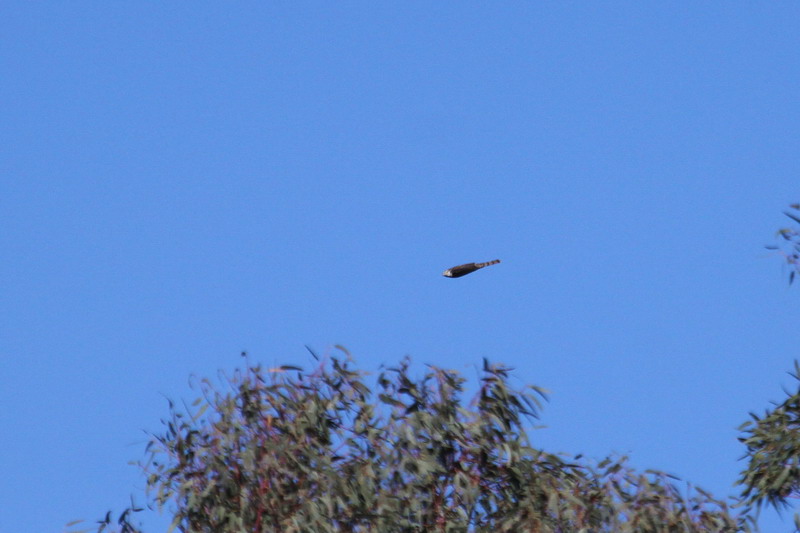 In not so much of a hurry were the numerous Griffon Vultures, which enjoy the thermal updraft of this wonderful day: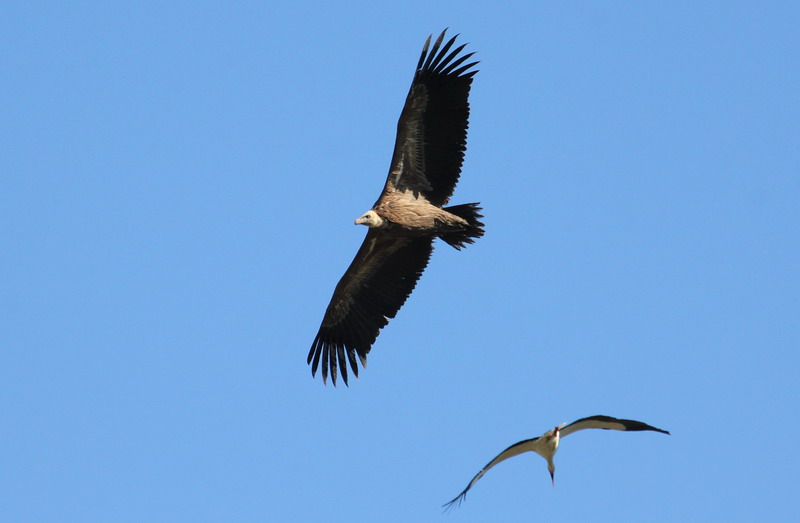 We continued our drive to the garbage dump of Los Barrios, where we met lots of White Storks. Some were banded and I'll list those at the end of the report: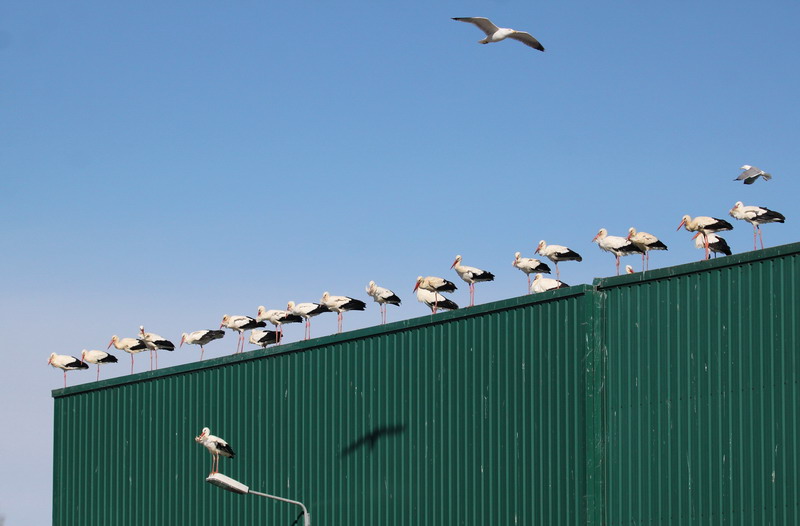 The numerous Cattle Egrets seemed to have coloureds today: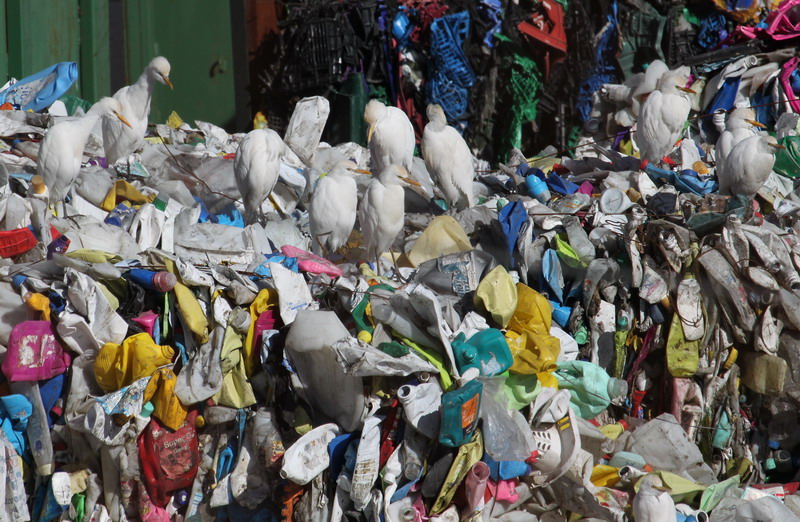 Between all these numerous big birds we also discovered this chiffchaff: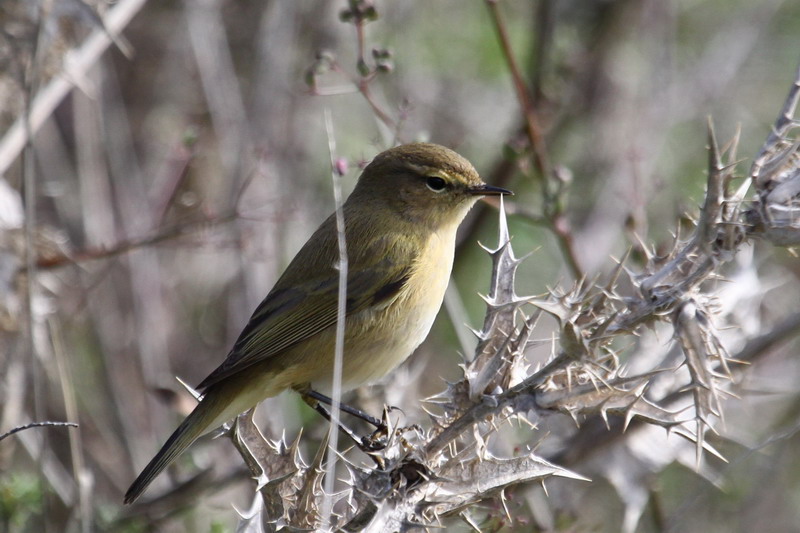 Again and again we saw huge groups of Griffon Vultures circling far up the sky, but suddenly I discovered among them this Monk Vulture. Up to now I have never seen this huge Vulture at Los Barrios: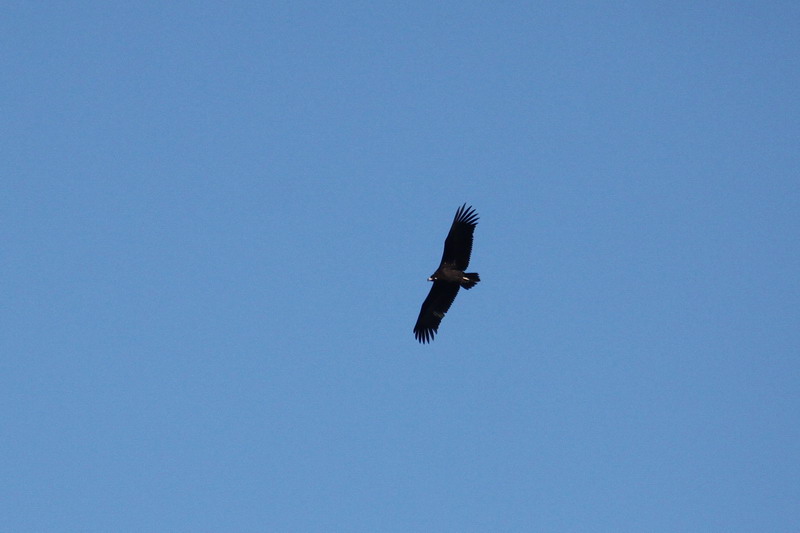 On the way home we passed the picturesquely situated Palmones with Gibraltar in the South and …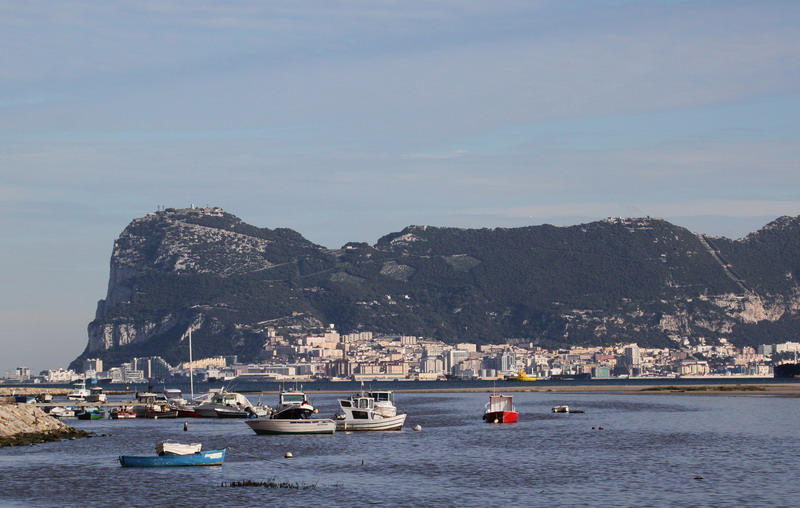 … the docks of Algeciras in the West: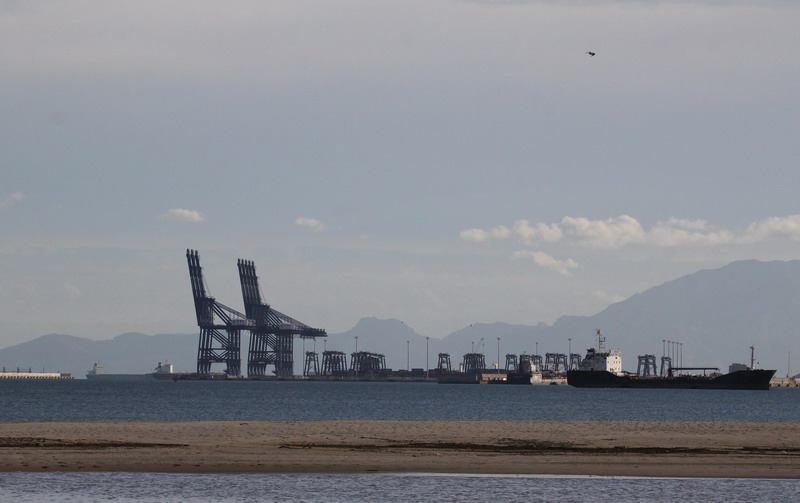 Seldom before I have seen as many Water Fowls there. Very far away, but at least recognizable you can see Oystercatchers: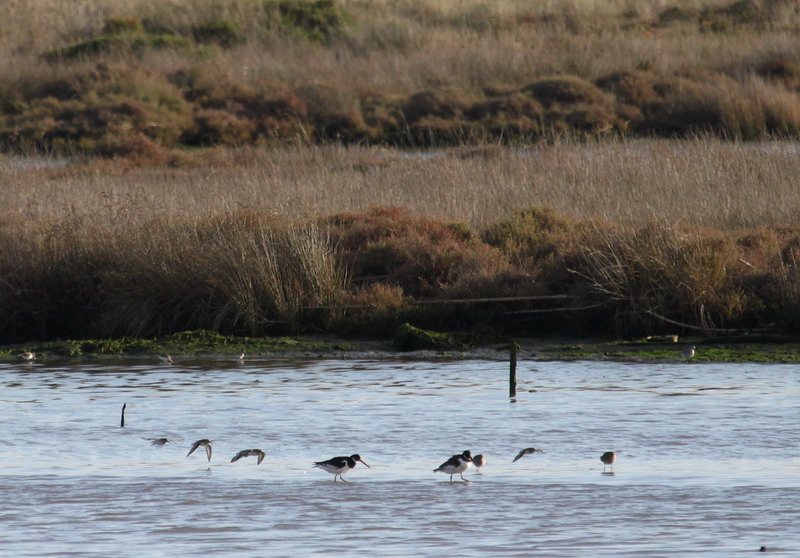 Unfortunately I cannot say with certainty who is walking to and fro beside of the Cormorants. It just was too far away: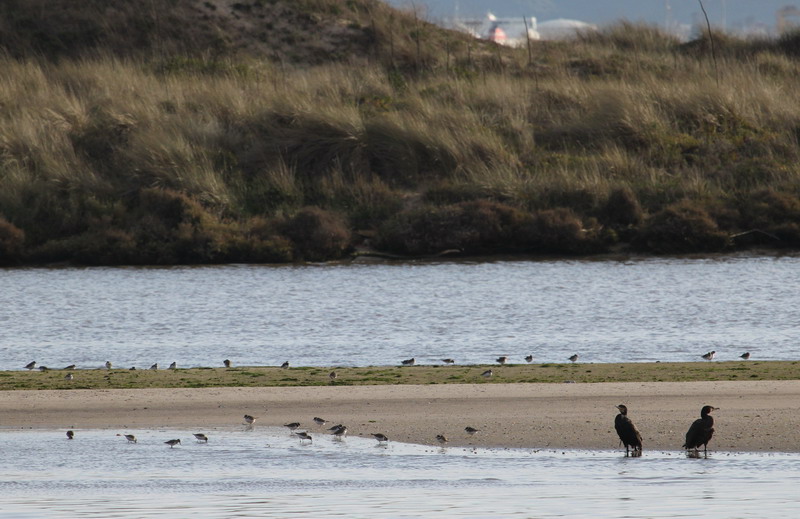 And here come the banded White Storks, which we met at the garbage dump of Los Barrios. I'll try to find out more. And I would be most thankful for any kind of help!
White Stork - band no C3A7. This is an old acquaintance is breeding at the Stork Colony of San Roque: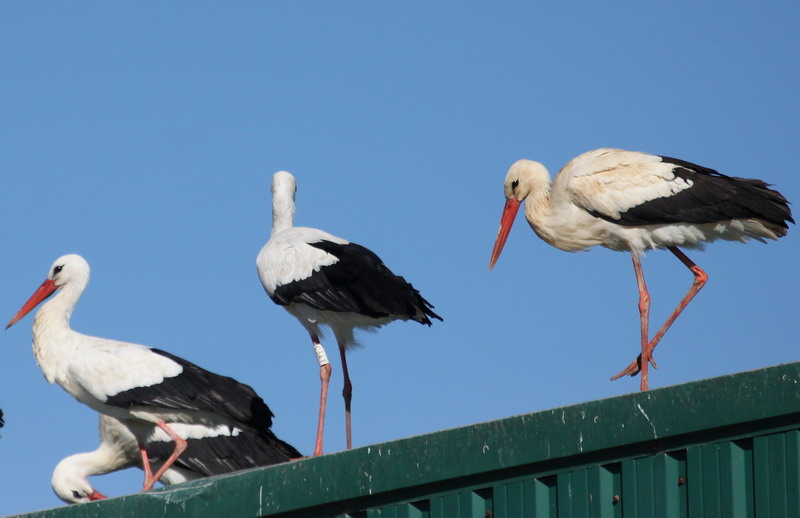 White Stork - band no 1019: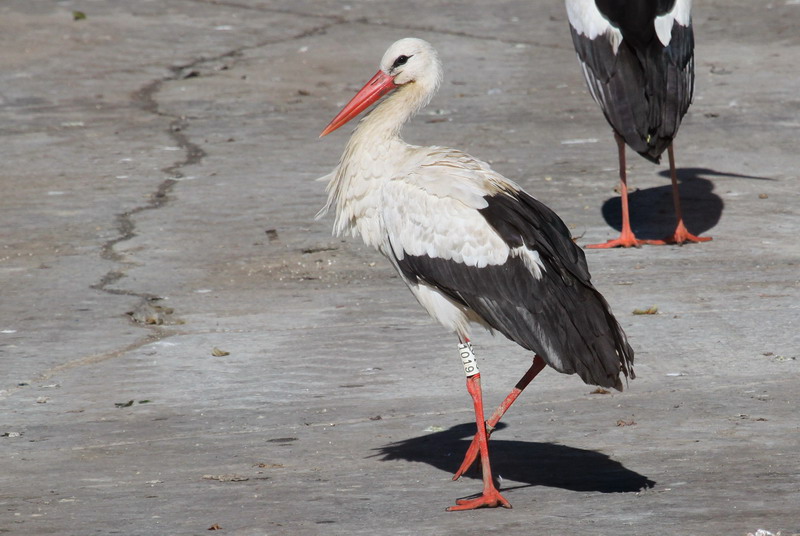 White Stork - band no AE314 DER: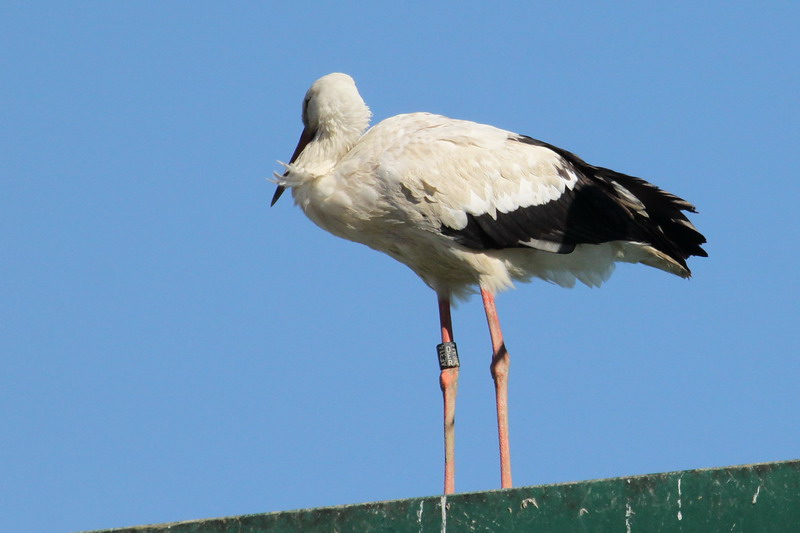 White Stork - band no 5/30: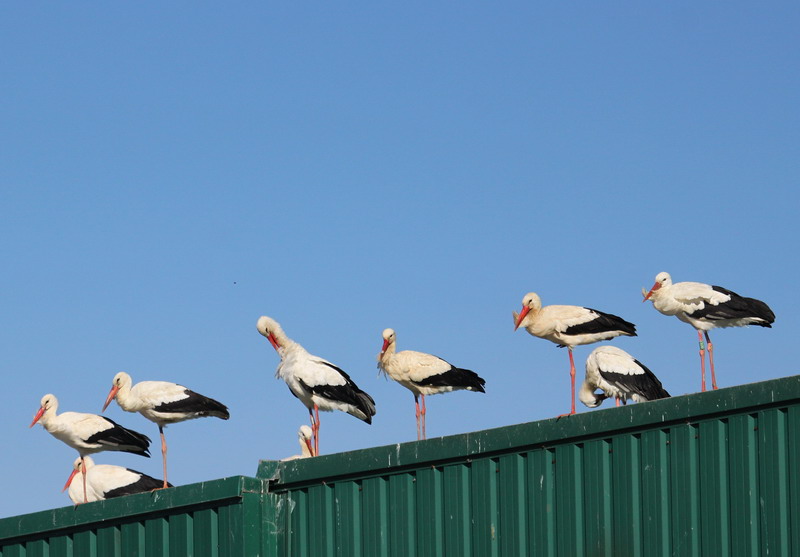 White Stork - band no 7H38: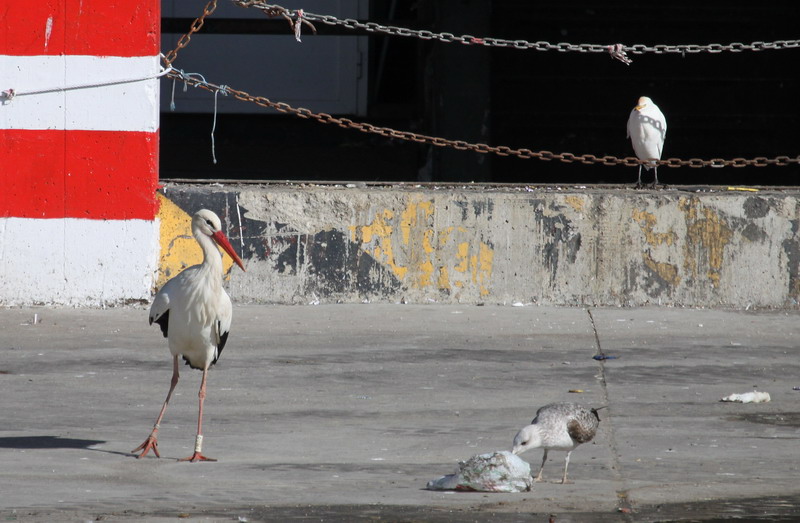 It was a terrific day! The Stripeless Tree Frogs were vociferously to be heard all over. Which means, that the guys in my own garden-pond also might start soon!

Best regards
Birgit Kremer