Brazo de Este in the mist
January 02 2011
Dear reader!


From Sanlúcar we started via Lebrija to Brazo de Este. Still we felt very confident that the sun would chase away the fog. What she did, but only in the afternoon when we had to drive home!

And so we experiences Brazo de Este from a complete different view. For making pictures it wasn't too good but this almost ghostlike impressing and unpeopled landscape had something. Despite we were very happy, that we knew our way in this area, because I would not have liked to loose my way on this very day!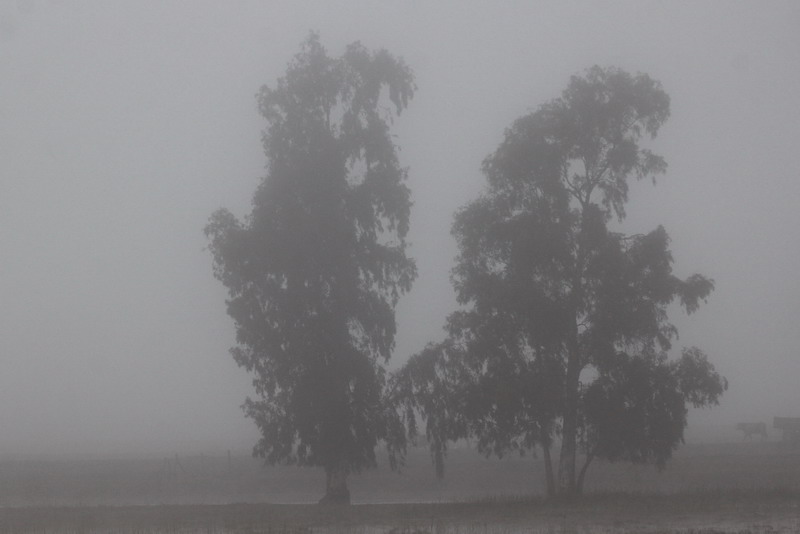 Remarkable was, that many Raptors were to be seen that morning: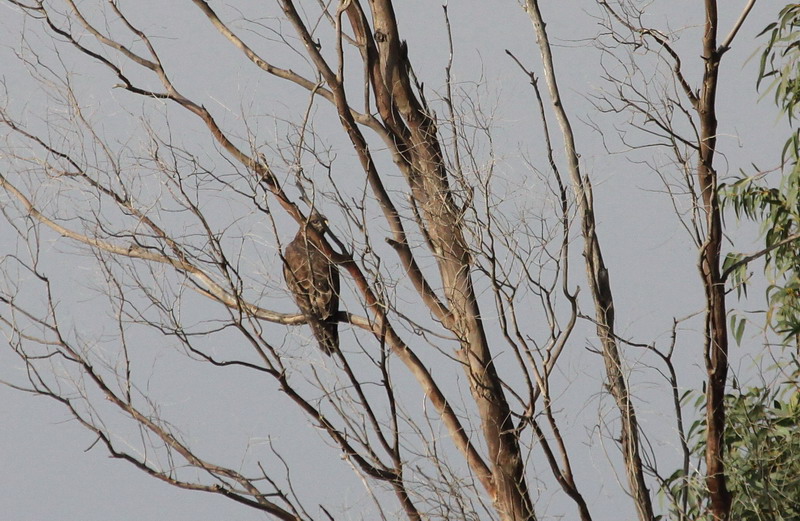 Altogether we discovered three Ospreys which …
… were sitting shadowy on the trees at the river bank: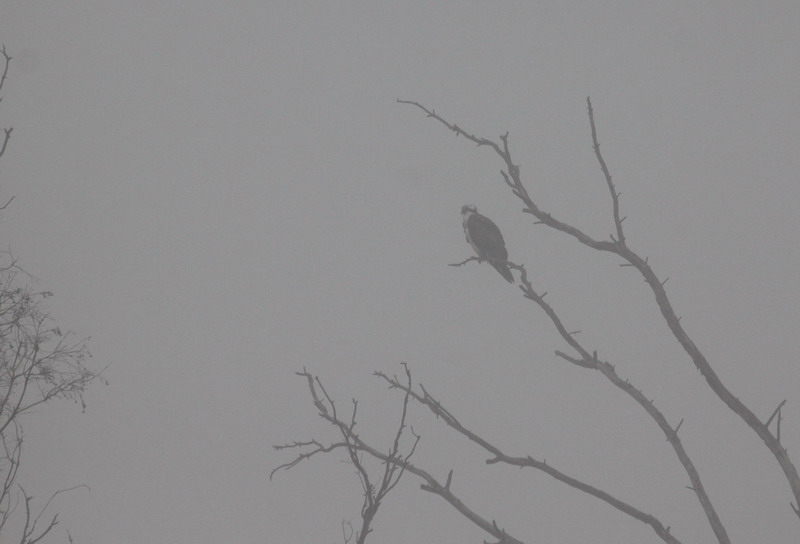 In dense fog the flight distance was much lower than usual: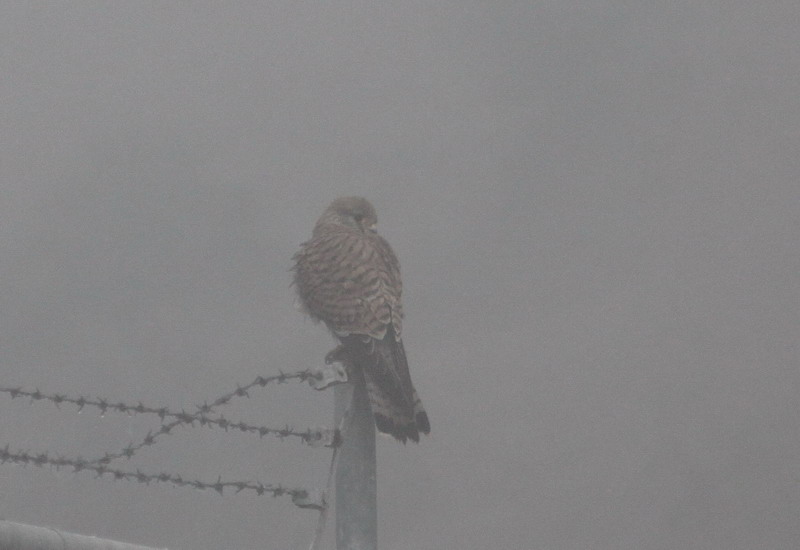 The nearly impenetrable fog made it rather impossible for the Raptors to go for hunting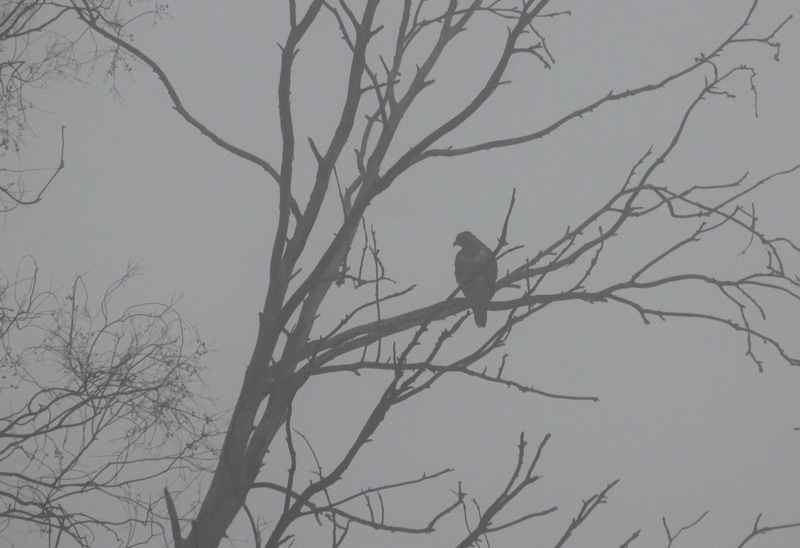 Nearly on each bold tree we discovered one Raptor. Including several Kestrels, Booted Eagles …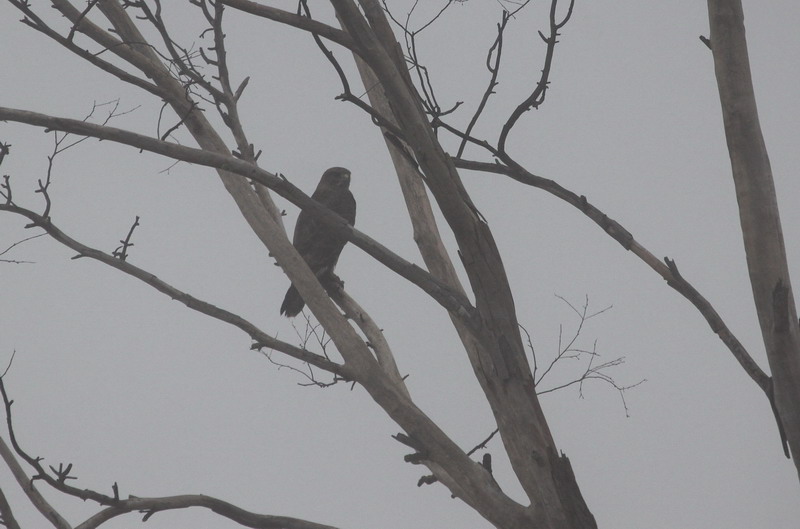 … and Buzzards.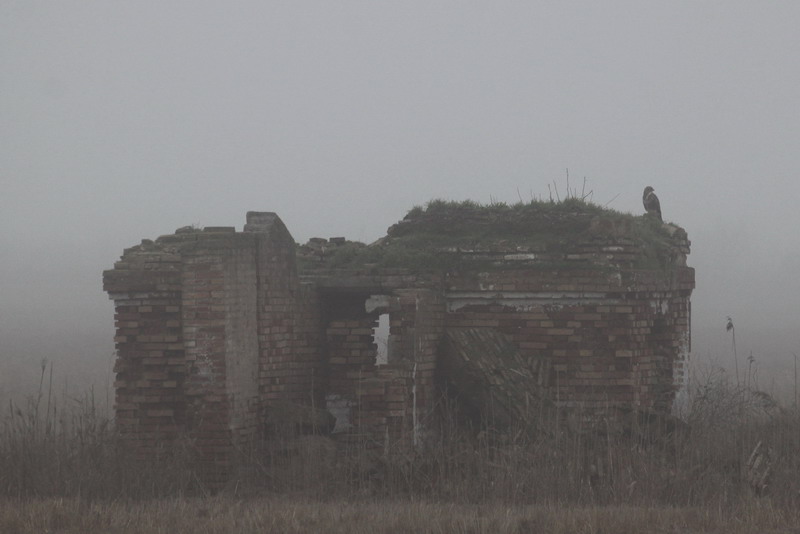 Only the Marsh Harriers, which were hunting just above the ground, were not stopped by the fog hunting for prey.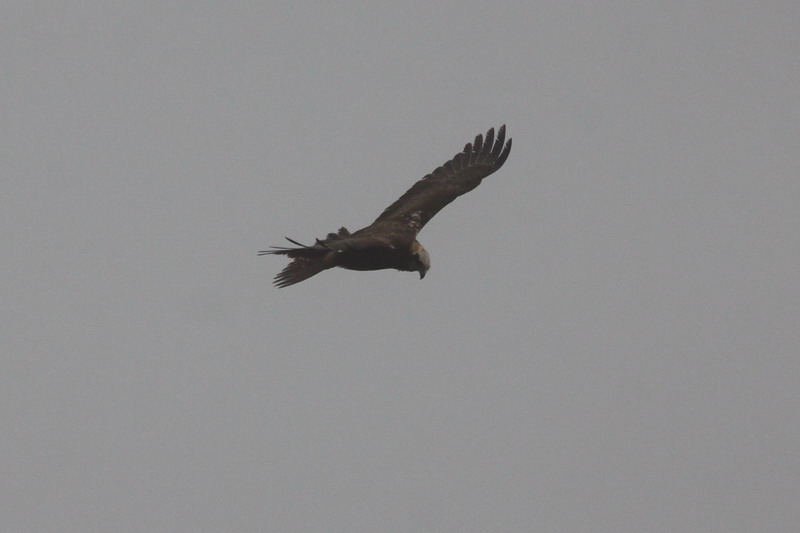 Sleeping place of Night Herons. We counted 52 adult and young birds. Also they stayed seated peacefully. In good weather our presence would have disturbed them immediately in the same distance.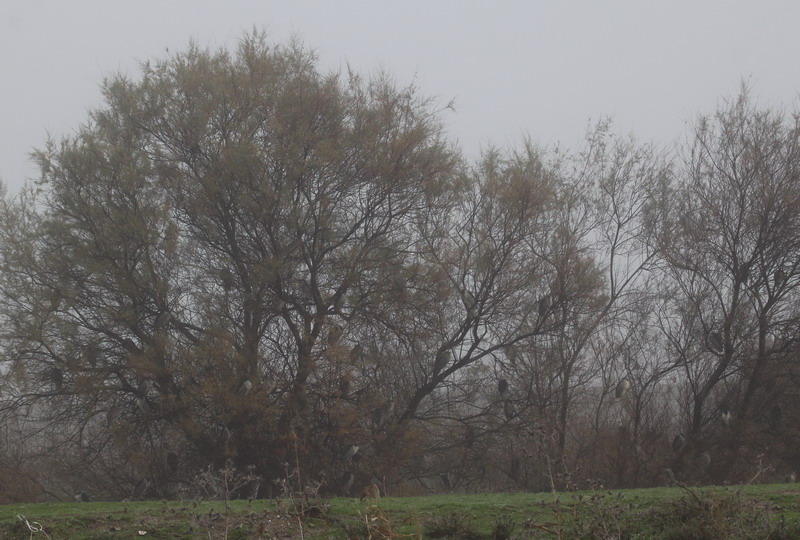 Silhouette-like a flock of sheep turned up in front of us: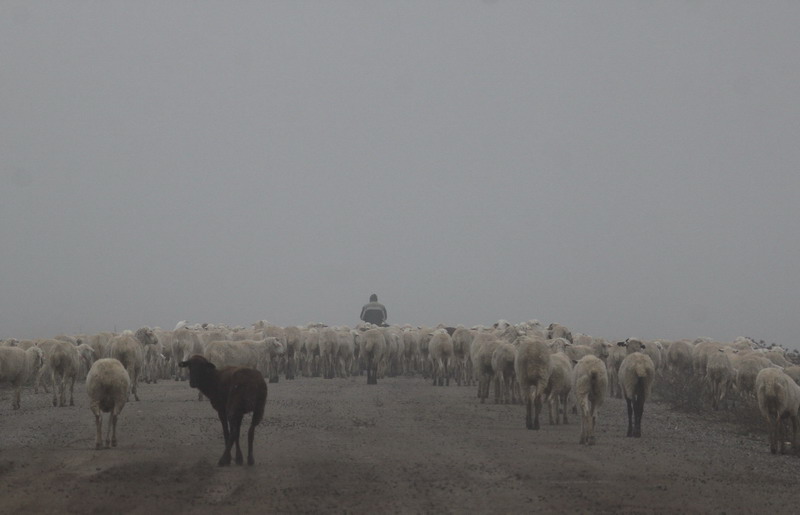 Also the flight distance of Black Storks was in middle of this dense fog much less than usual: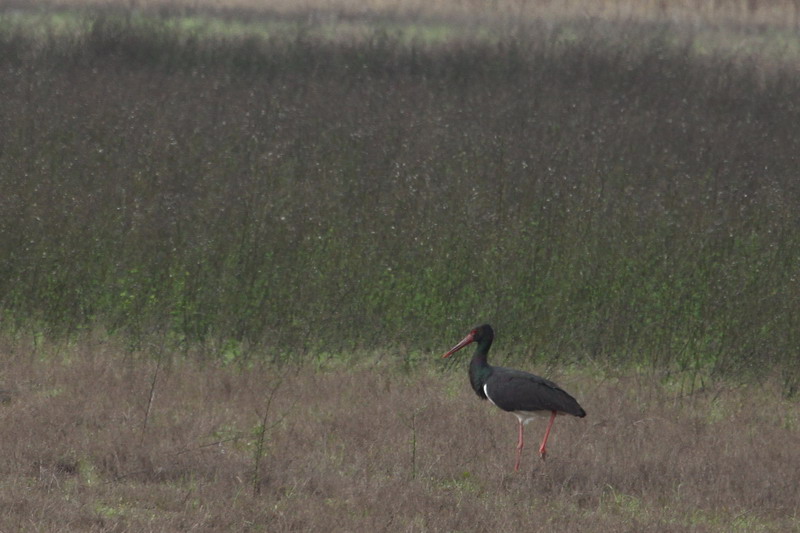 And also this Great White Egret went in front of us looking for prey. Successful! The poor frog …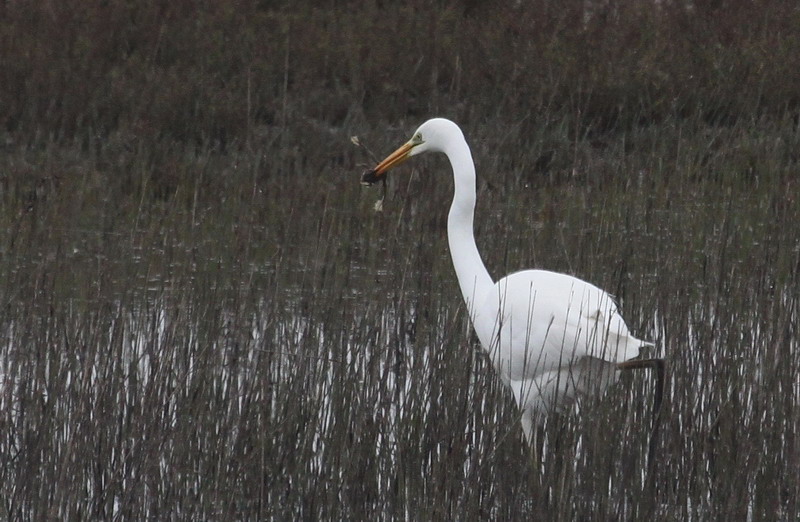 "We could go green with envy about this great catch of our colleague!"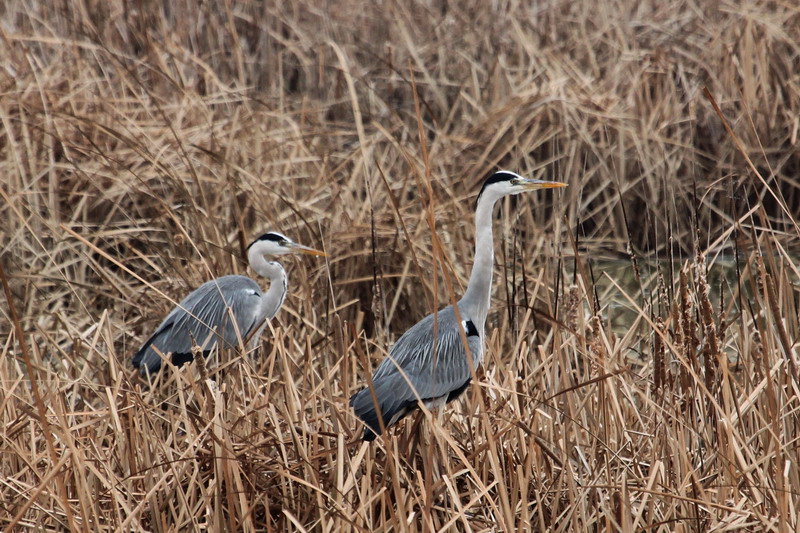 Well and as we had to get ready for driving home finally the sun came through. That's why one of the Booted Eagles immediately went looking for prey!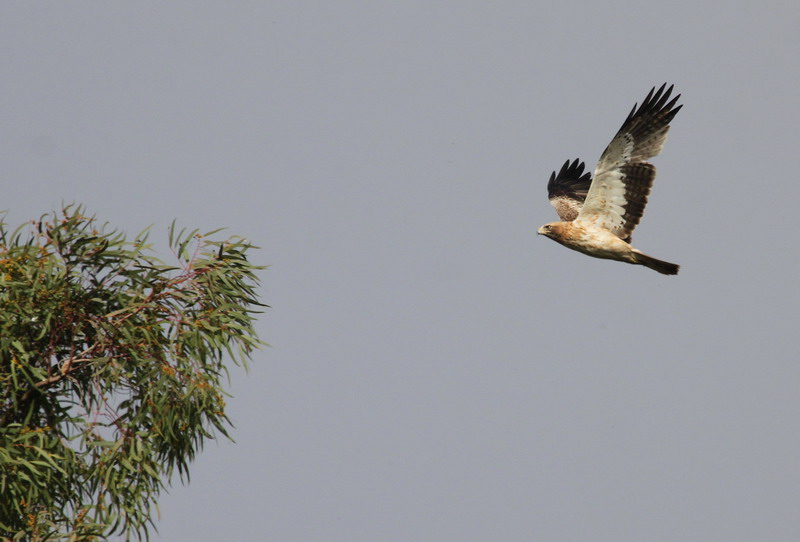 Terrific that we discovered an area in the reed bed where more than 50 Purple Moorhens stayed. On my photo unfortunately the scenery is not to be recognized. Never before we saw as many Purple Moorhens at one place. It helps to know, that the colony at Brazo de Este seems to be quite large!
Best regards
Birgit