Río Grande (Andalusia)
September 02 and 03 2011
Dear reader!


I already told about the terrific Honey Buzzards we met at the Rio Grande. Now I'ld love to tell you about all the other numerous feathered friends, which are taking a rest there:
The Río Grande ...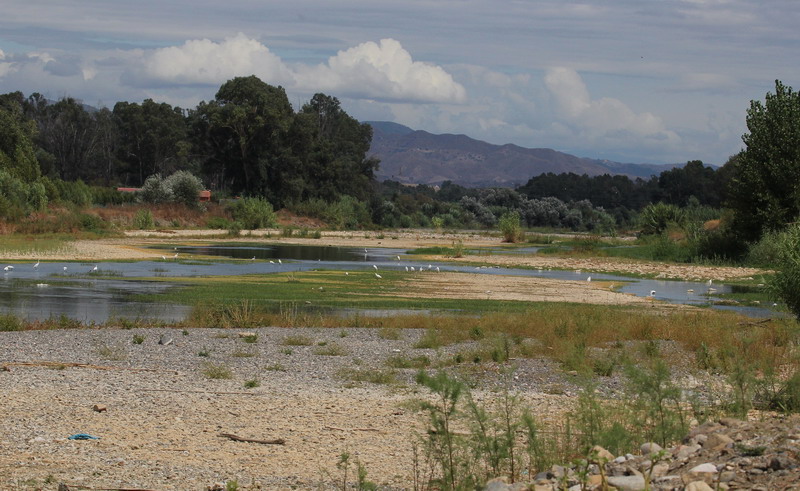 … flows further south into the Guadalhorce: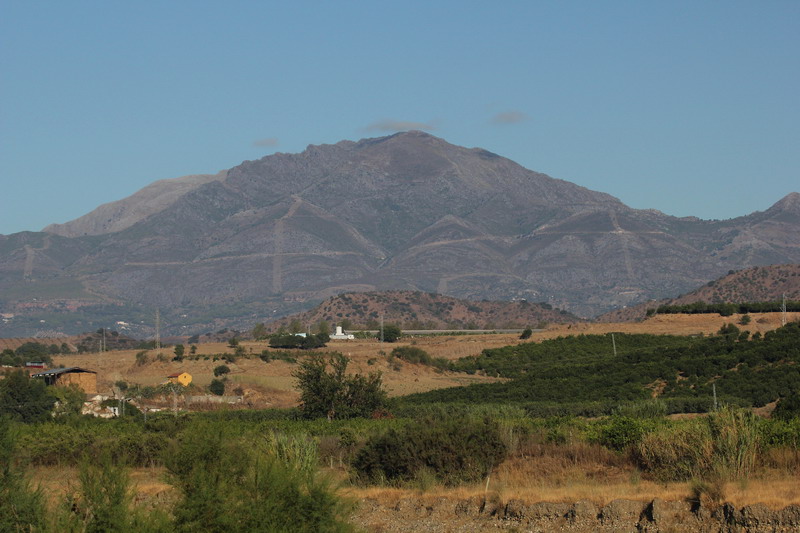 Its lovely and mostly inapproachable landscapes are for the Black Storks and many other animals a real oasis and a possibility to retreat: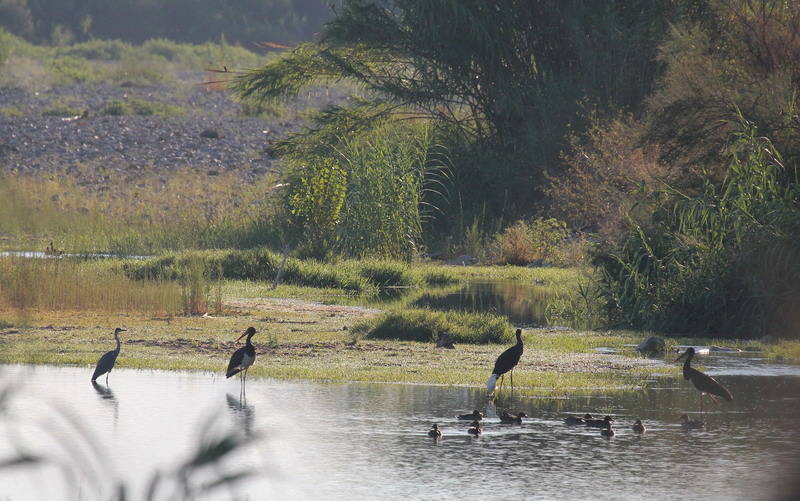 In the early morning the Little Egrets arrive at the river and …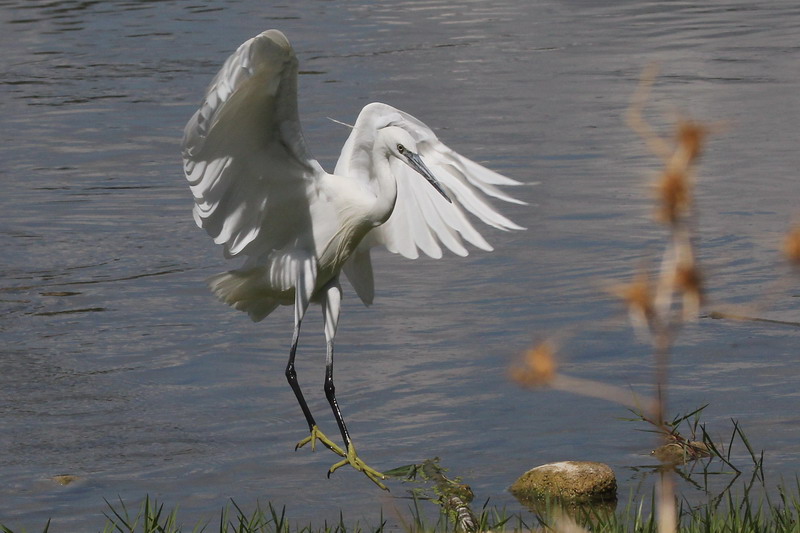 … one cannot avoid the impression that this noisy meeting is meant for …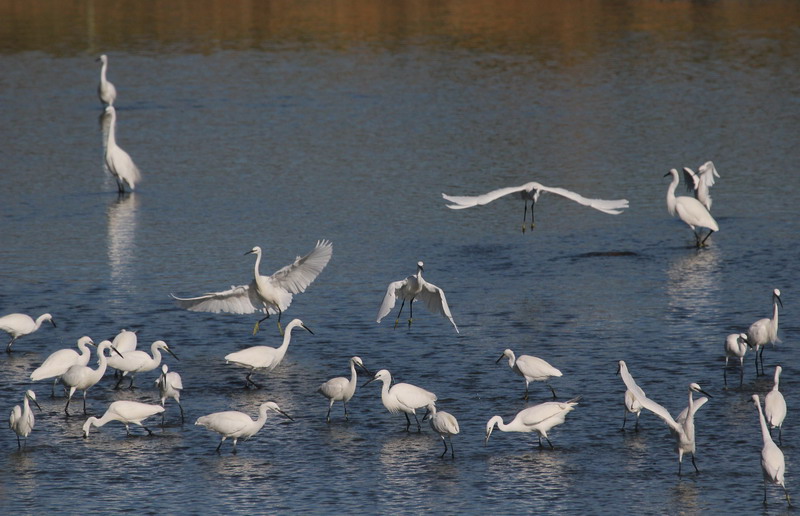 …distributing of the territory for the rest of the day, because half an hour later everybody takes his territory in safe distance from the rivals: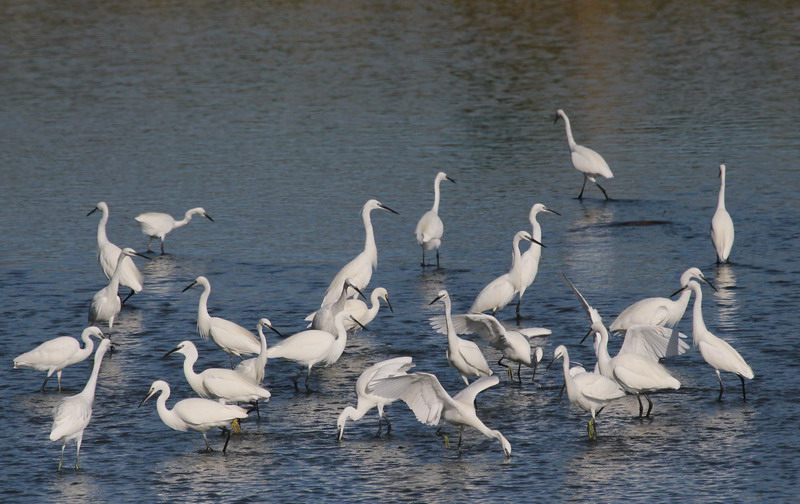 The Glossy Ibis however …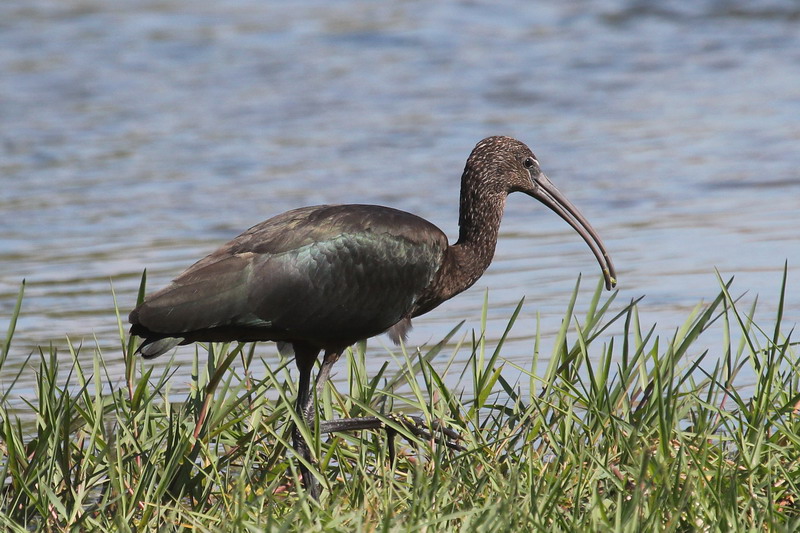 … are more sociable and …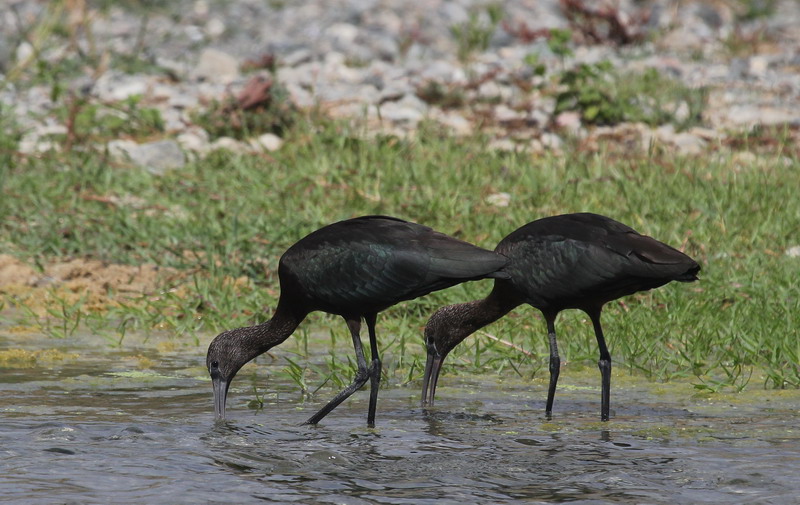 … hardly loose sight of each other: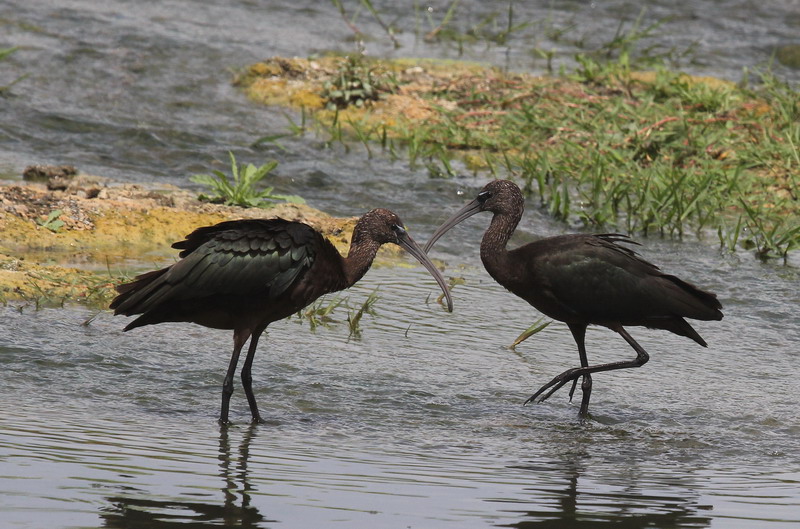 "I am shaking at the thought to have to live alone!"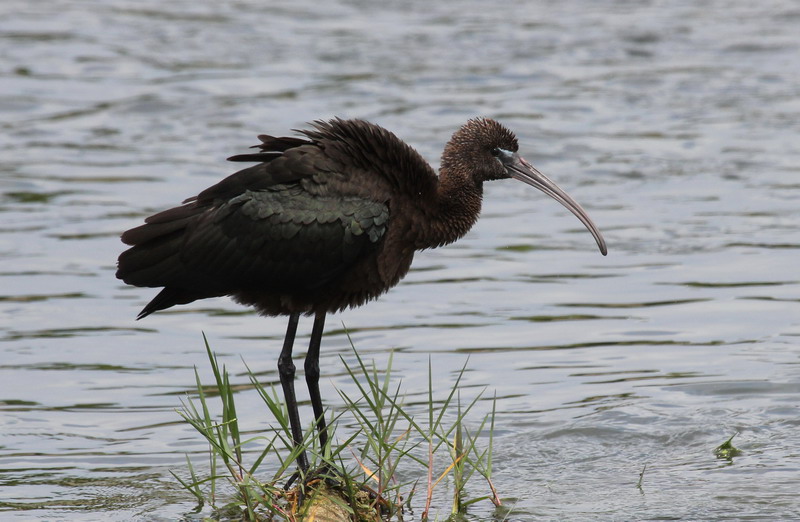 In the shallow and very clear waters of the river also this Snipe has found a temporary home, just …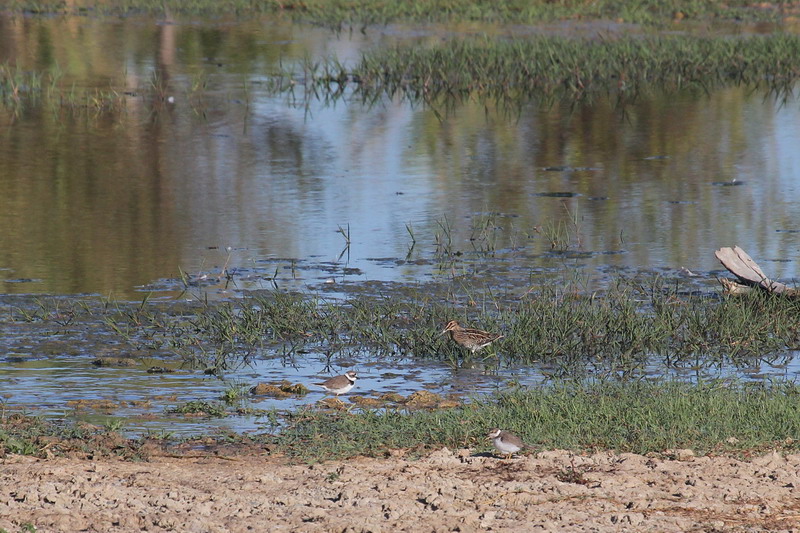 … like the Sandpipers and …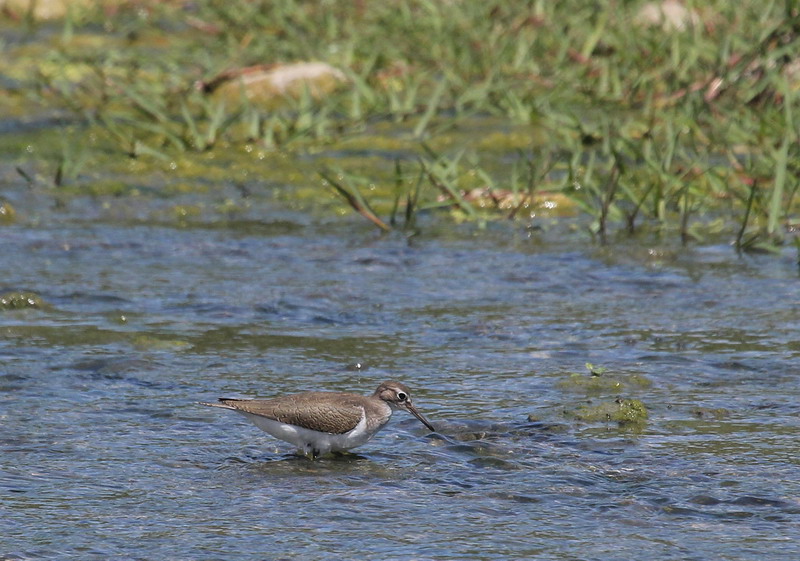 … the numerous little Ringed Plovers. Here a youngster: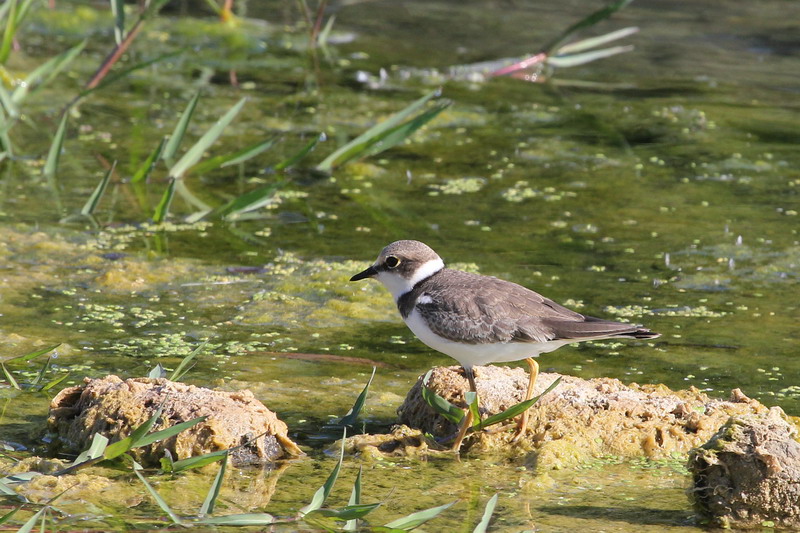 The Kingfishers are dashing above the river and defend their raised hides with great emphasis: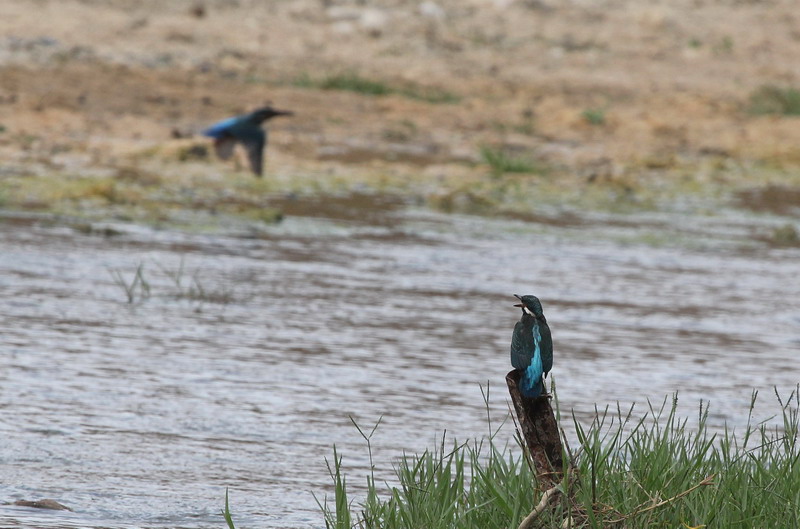 "My goodness are they beautiful with all their colors," the Spotted Flycatcher sadly is thinking and maybe also a little bit jealous: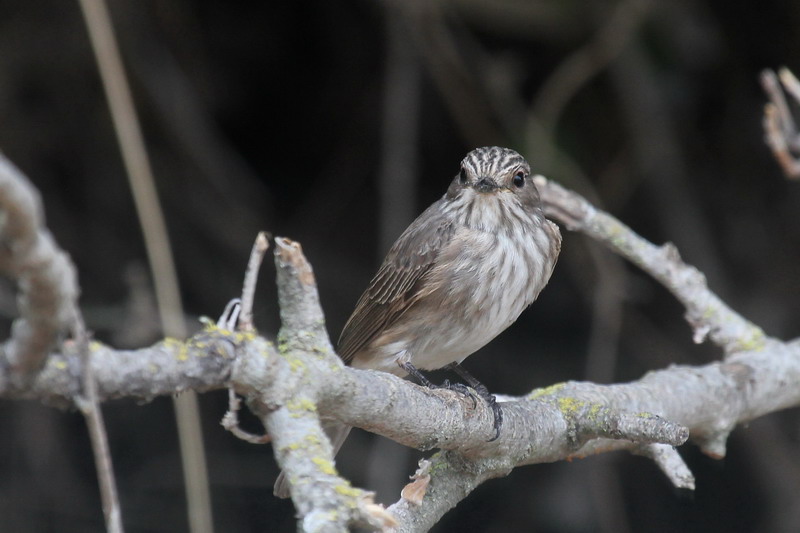 The Grey Herons are also very numerously represented and we even were lucky enough to …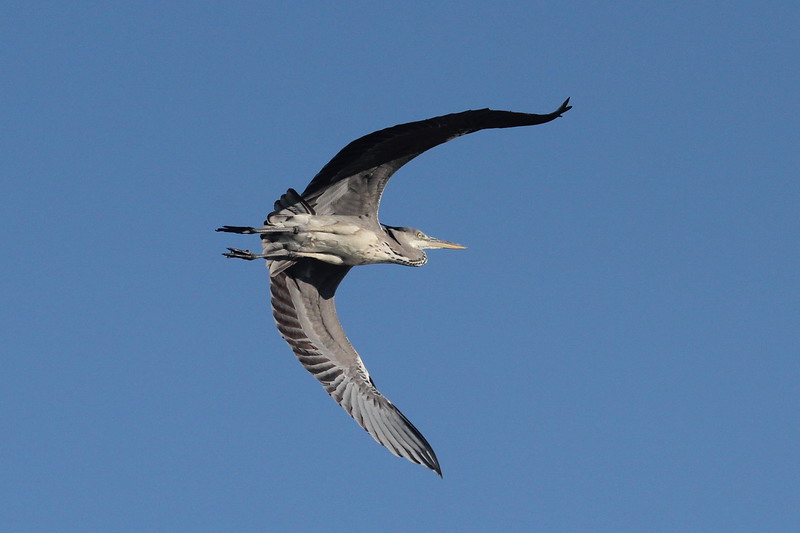 … admire this Purple Heron: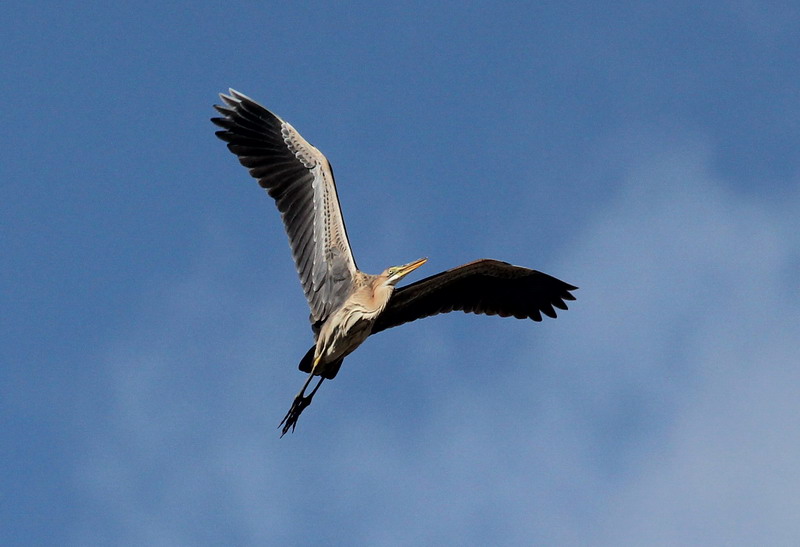 A very special experience was a group of Squacco Herons who fortified themselves for the continuing flight and were not disturbed at all by our presence in the "camouflage car". Quite different, because instead of staying on the other side of the bank, where we discovered them, some flew over to our side of the bank and …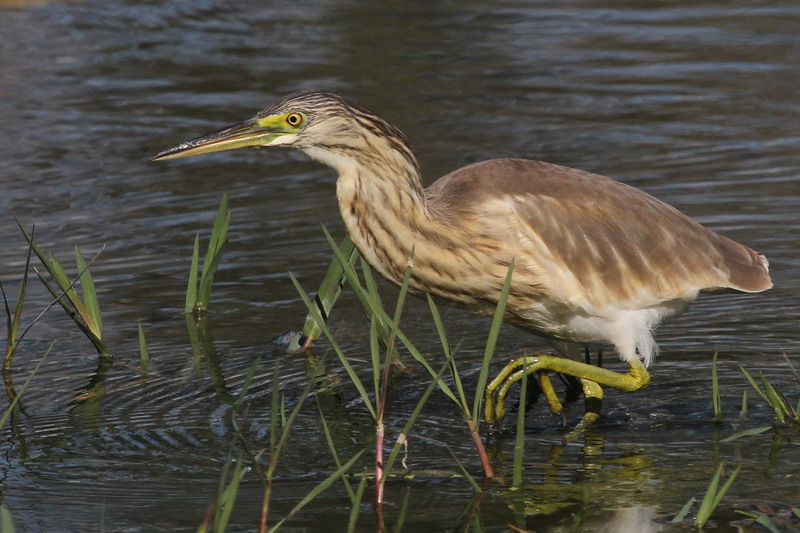 … showed directly in front of our noses not only their skilled hunting techniques…: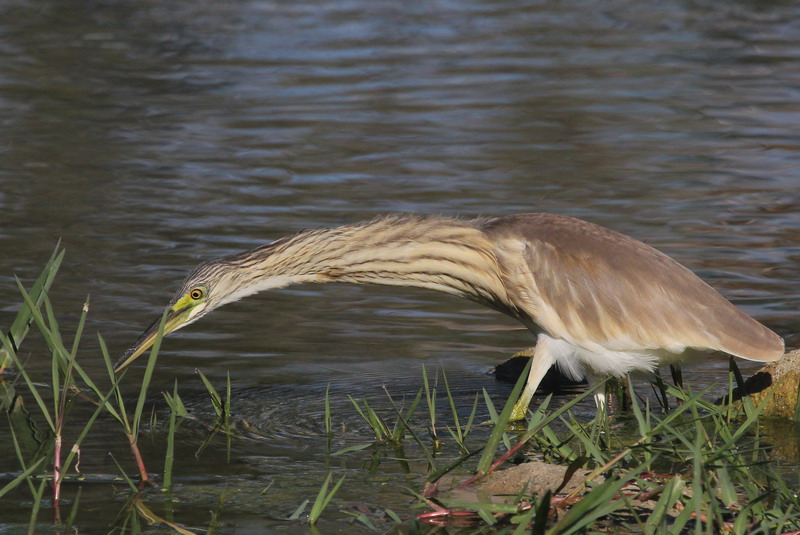 … but also very proudly the caught prey: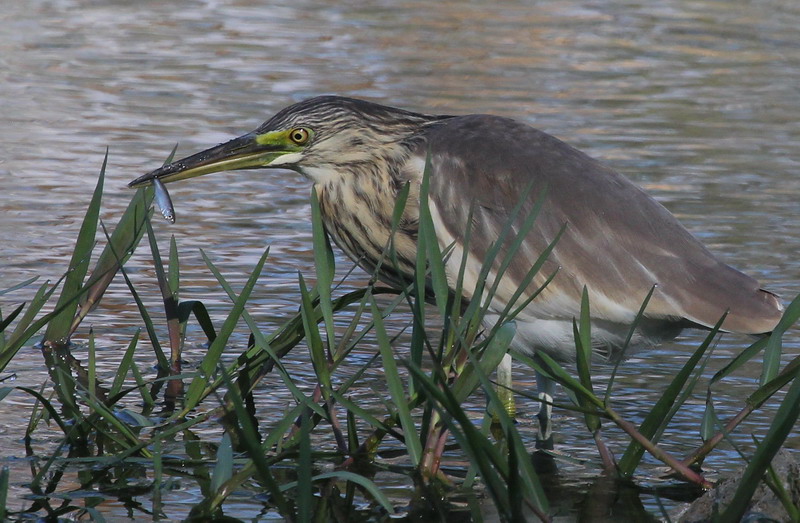 Never before had I seen the little Squacco Herons from that close and we hardly dared to breath in the car. We were so happy to be able to experience that! I was able to make that many photos from very close by, that I'll dedicate another own chapter to these terrific birds

Best regards
Birgit Kremer