Tarifa and La Janda (Provinz Cádiz)
October 29 2011
Dear reader!


Also this time we enjoyed on the outward bound to La Janda the enormous concentration of Griffon Vultures, which flew high above Cazalla (Tarifa) and the observation place of Migres: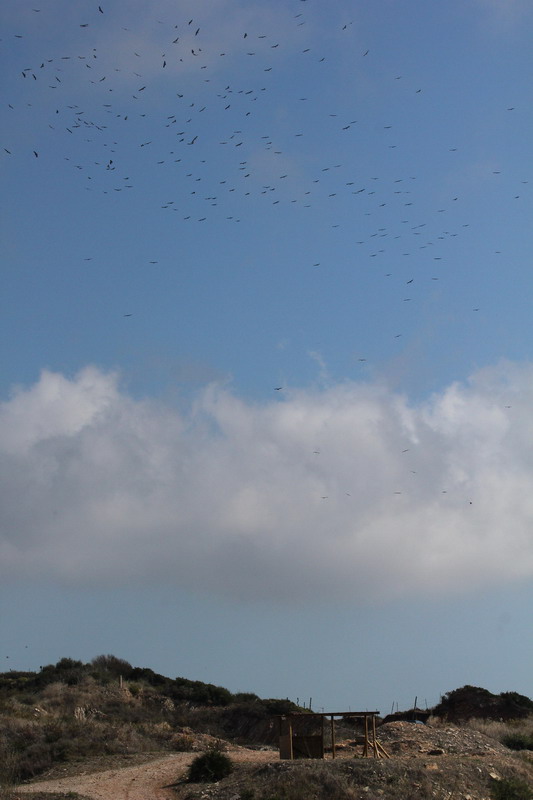 Beside of us nobody was at Cazalla to enjoy this impressive scenery: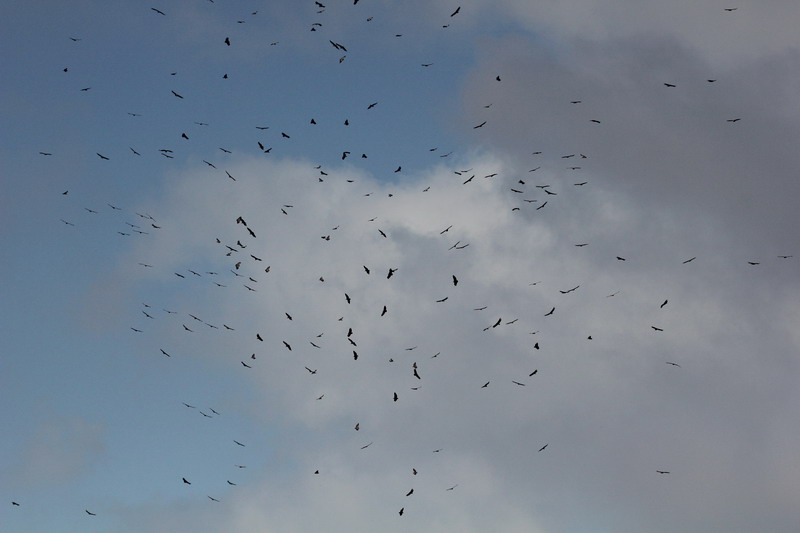 For more than two hours we observed these enormous flocks, which at that time did not decide to fly across the Strait of Gibraltar. It rather looked like they would play with the thermal bubbles. Weather conditions were good as a single Griffon Culture proved, which out of a sudden appeared and within less than two minutes already had arrived at the opposite banks.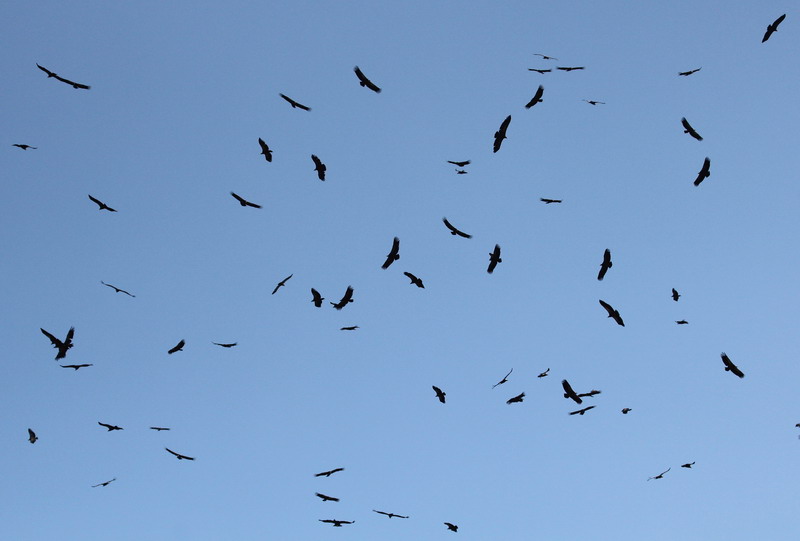 "Out of my way!" This beautiful Short-toed Eagle determined came directly in our direction and …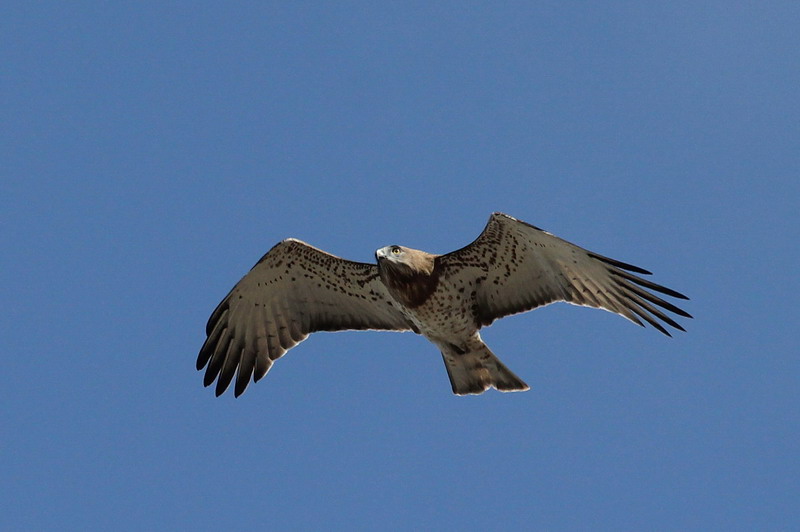 … overflew us very low on its way to Africa. We were totally besides ourselves with joy! This enormous number of Griffon Vultures, a Black Stork, three Sparrow Hawks, a Booted Eagle and then as well this fantastic Short-toed Eagles in low flight …!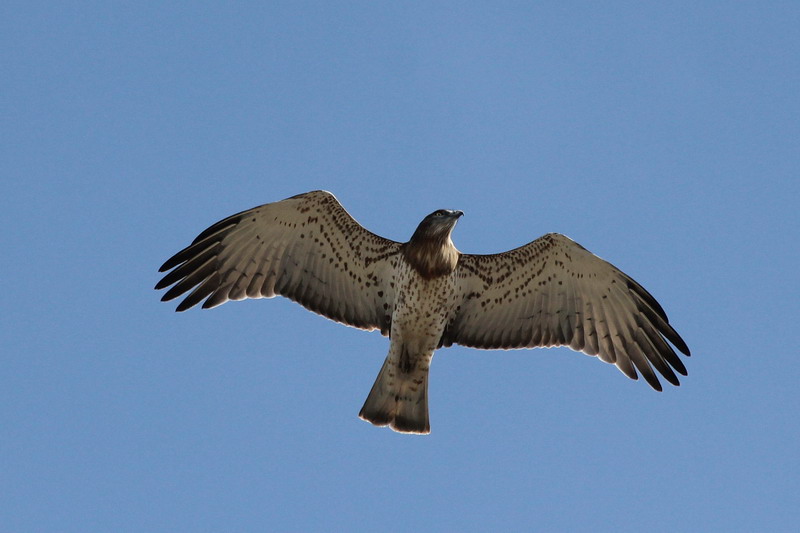 After we took something to eat in our favorite restaurant and had recovered from the huge emotions

, we continued to La Janda, where as usual, we were greeted by the little bit bad mooded Zitting Cisticolas.
"Listen, there is the rumor, that a young Iberian Imperial Eagle, three Bonelli's Eagles and one Pallid Harrier are staying around at La Janda. Concerning myself, I rather …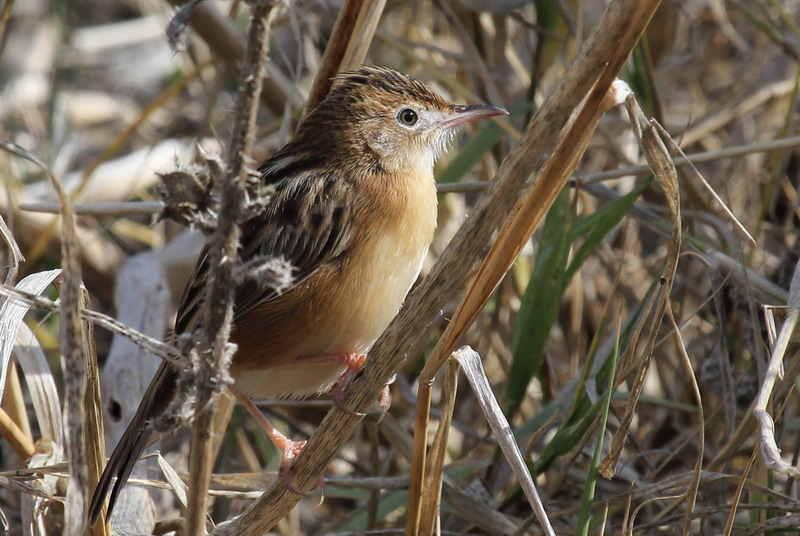 … stay well hidden in this bush!":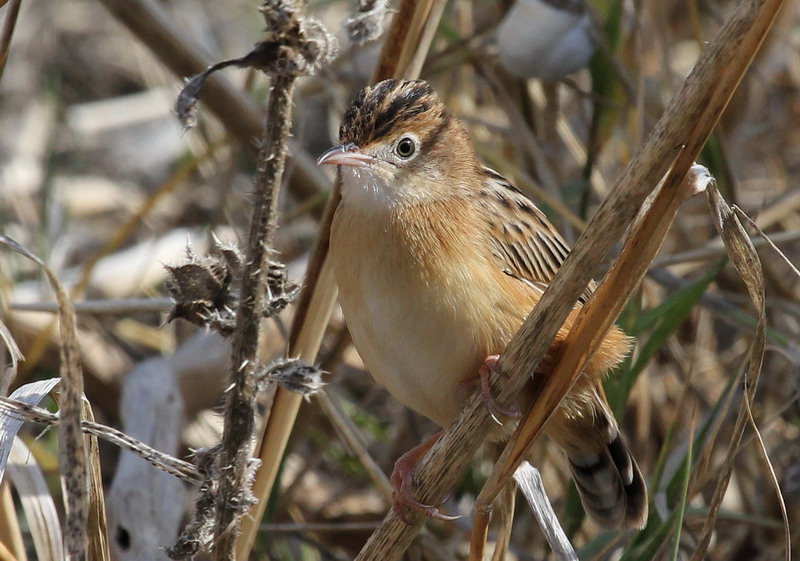 In far distance we already heard the beautiful calls of the Cranes, while this flock of White Storks changed the foraging site and ….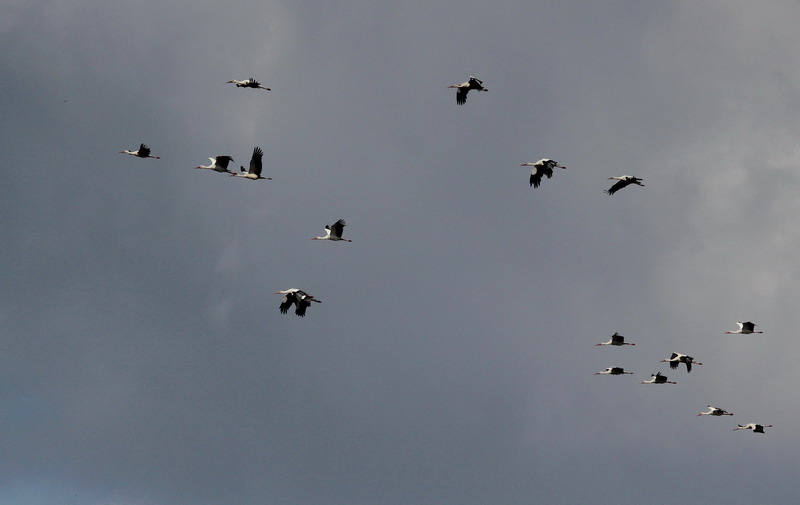 … one of the numerous female Marsh Harriers was happy about a mouse she caught: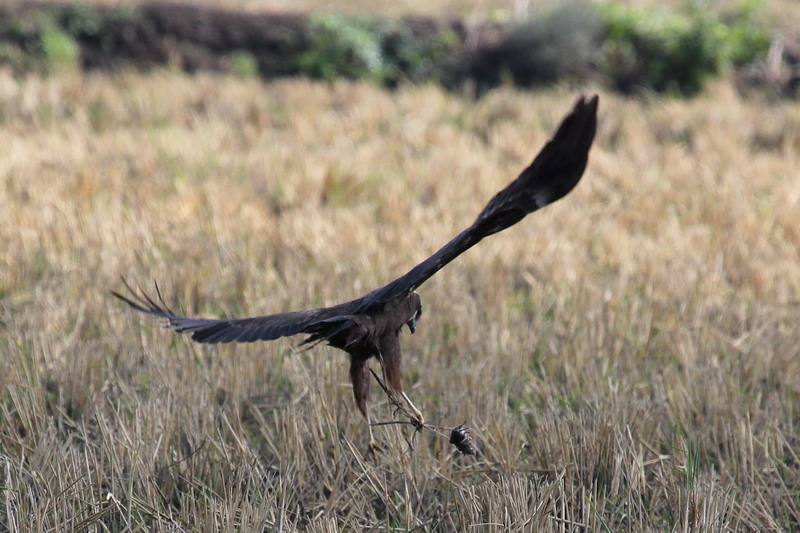 The Buzzard is already digesting and …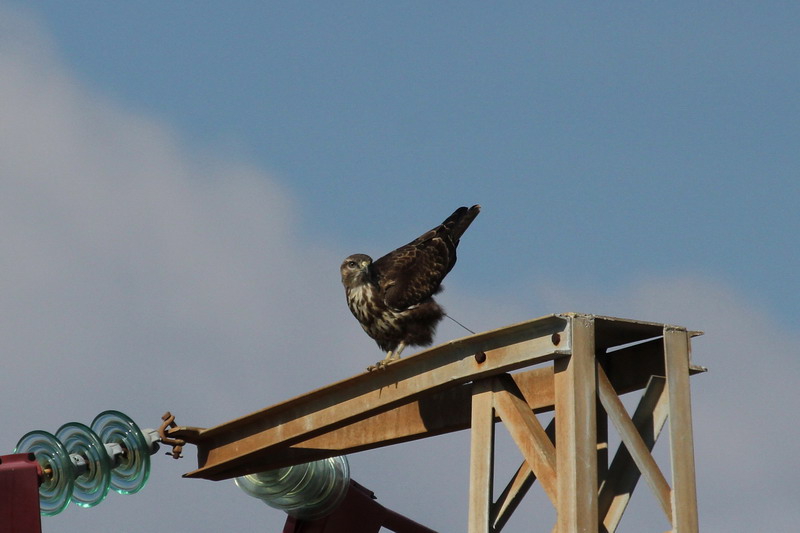 … is posing a little ashamed: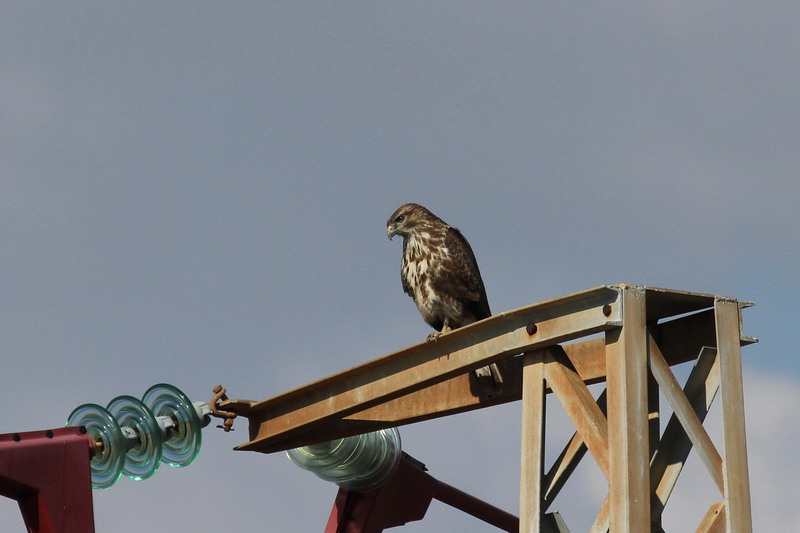 Hunters were on their way and put the huge flocks of Culvers in great excitement: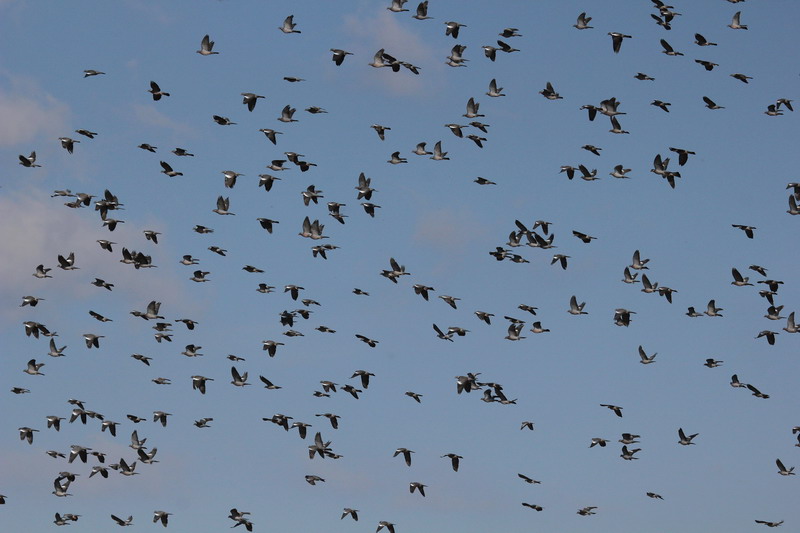 Deadly scared this young Night Heron raised up: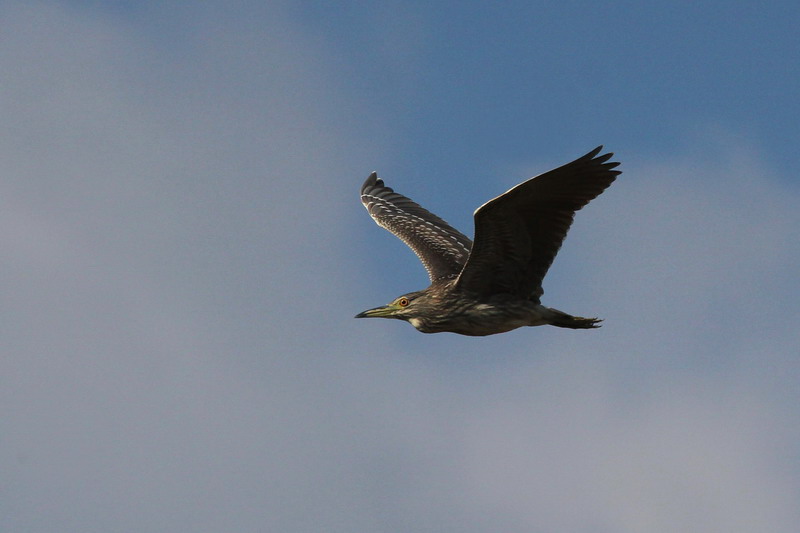 A little later we saw high up in the air flying a huge Raptor, which species we did not know. Fortunately about two minutes later we met our friend Andy Paterson, who called out to us in joy:"Did you see the Iberian Imperial Eagle?" We did!

And it got even better, because shortly after we met our friend Rafa Garcia and he had discovered three Bonelli's Eagles and showed us the adult one with the two young bird in far distance. What a day, as we never had seen Bonelli's Eagles before.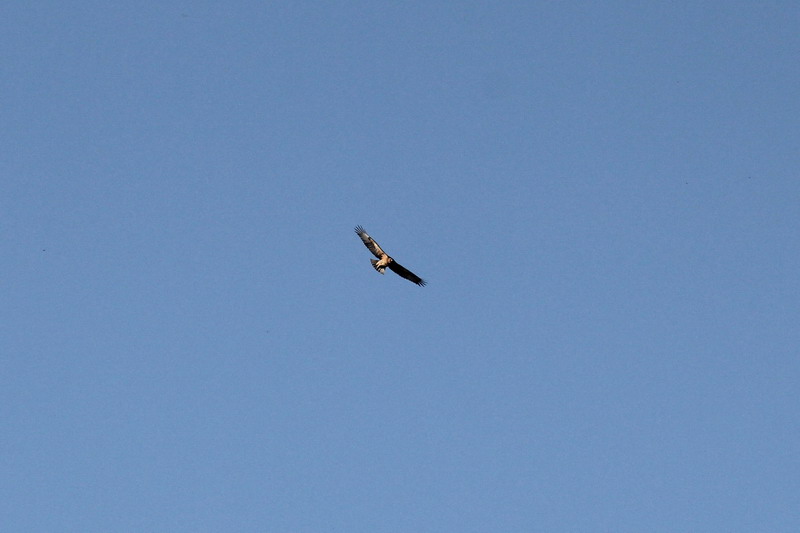 Rafa advised us to drive a little further with the car, hoping to see the Bonelli's eagles from a little bit closer. That's what we did and discovered in far distance on a power pole a huge Raptor. Well this could well be the Iberian Imperial Eagle. In rather impossible distance, because too far away, I made not less than 50 photos of this animal well knowing that it was futile because of the distance. In the meantime my friend looked through binoculars and suddenly her voice overturned:"There!!! Theeere! Above us!"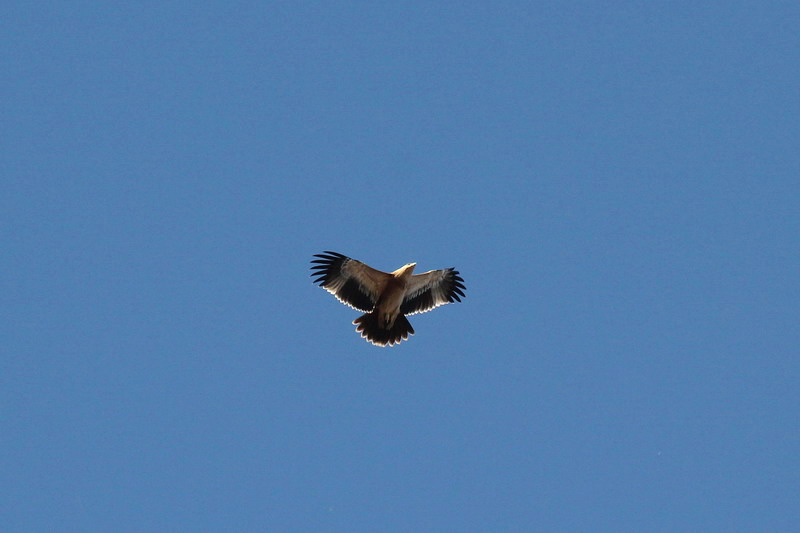 But totally ifatuated in this so far away bird on the power pole, I hardly took notice of this bird just flying directly above us, because out of the corner of my eye I thought to have detected a Griffon Culture. Danielas voice became more and more loud and she gesticulated wildly around in the car pointing her forefinger upwards. So much, that a loud "ouch" was to be heard, because she heavily had bumped against the ceiling of the car. Finally I turned round. Ghee, that was not a Griffon Vulture. My goodness, that was a young Iberian Imperial Eagle, which ….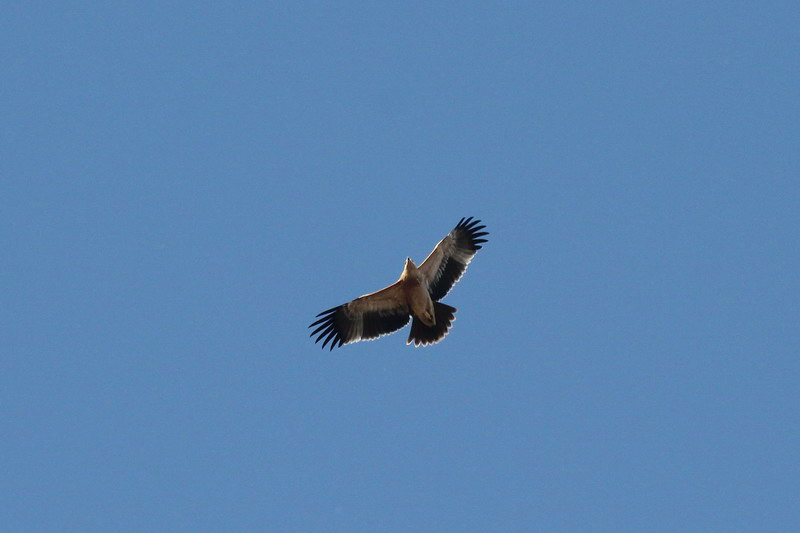 … directly and proudly circled majestically above our heads!!!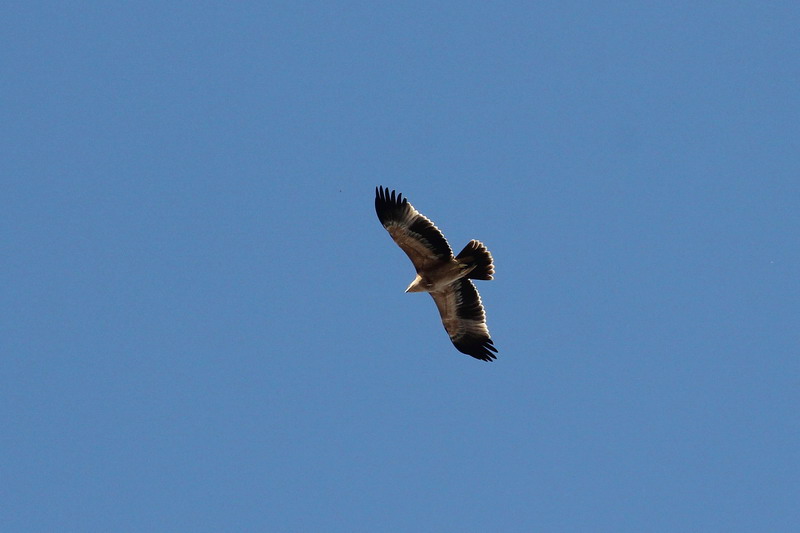 Daniela had tears in her eyes, partly of course because of this terrific sighting, but mainly because her forefinger became pretty much swollen and hurted like hell. How later at the emergency they unfortunately found out that she in the heat of the moment, to make me paying attention to the Iberian Imperial Eagle, had broken her finger. Poor thing!
But luckily she is taking it with humor and today we already made our jokes about how easy it is as a birder to break the forefinger trying to point out to the sky!

Best regards
Birgit Kremer