Ferruginous Duck and Avocet chicks at the Guadalhorce-Mouth

June 27 2014
Dear reader!
How life goes …! Now I had been at the Lake Steinhude, where the rare Ferruginous Ducks are repopulated again, and were I couldn't even find a single one. So what a joy to be able to see them at all and that at the Mouth of the Guadalhorce: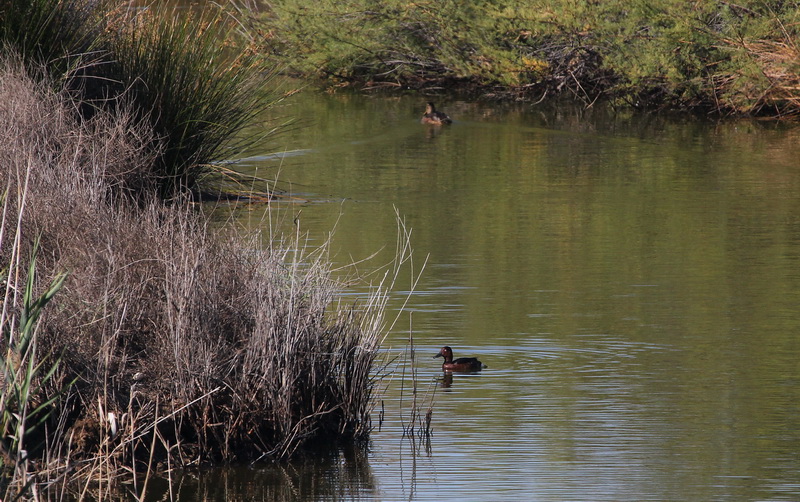 As it is written in the books of birds, male and female are on first sight only to distinguished by the color of the eyes, light for the males, dark for the females::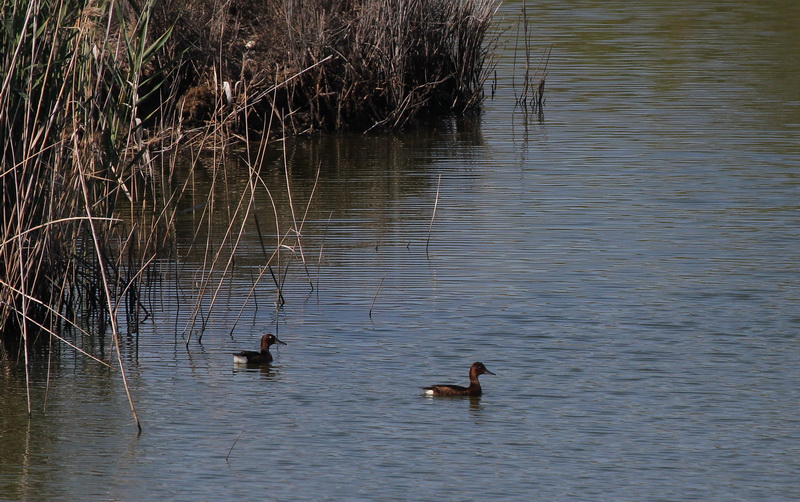 ""Well, notice! The stars at the Guadalhorce-Mouth are we, the male White-headed Ducks!" one of them rose up: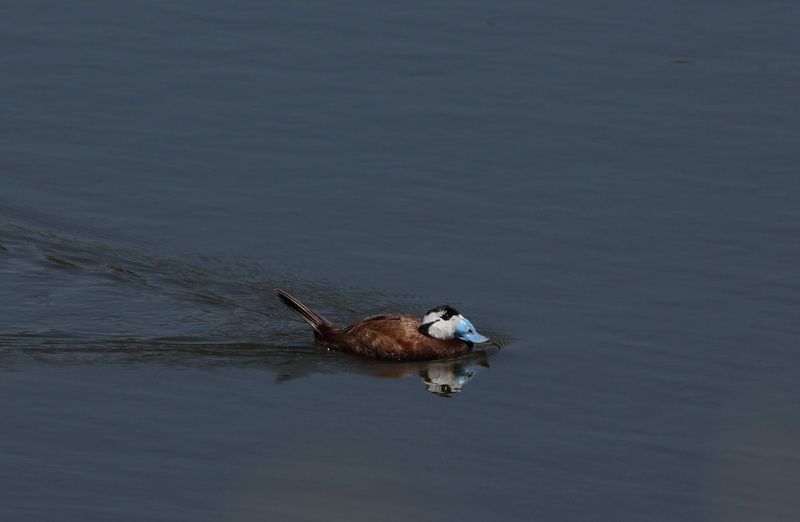 Too funny the numerous Stilt chicks of different ages, which …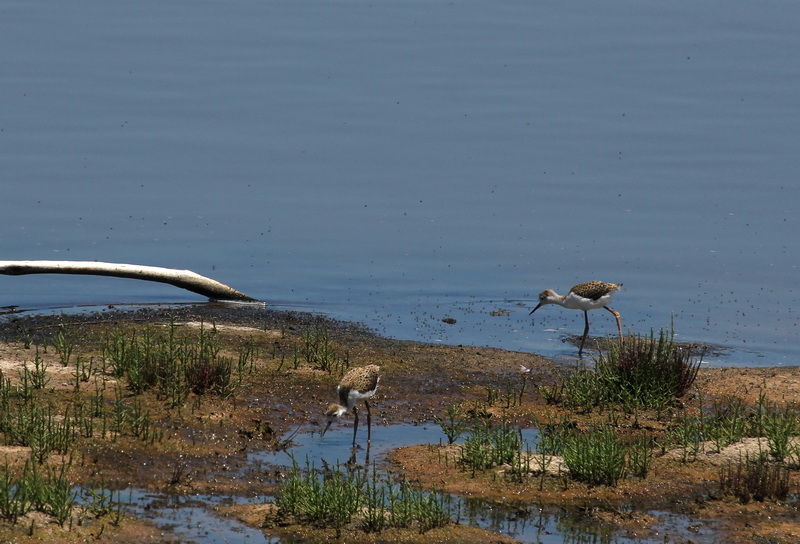 … were guarded with unlimitted patience …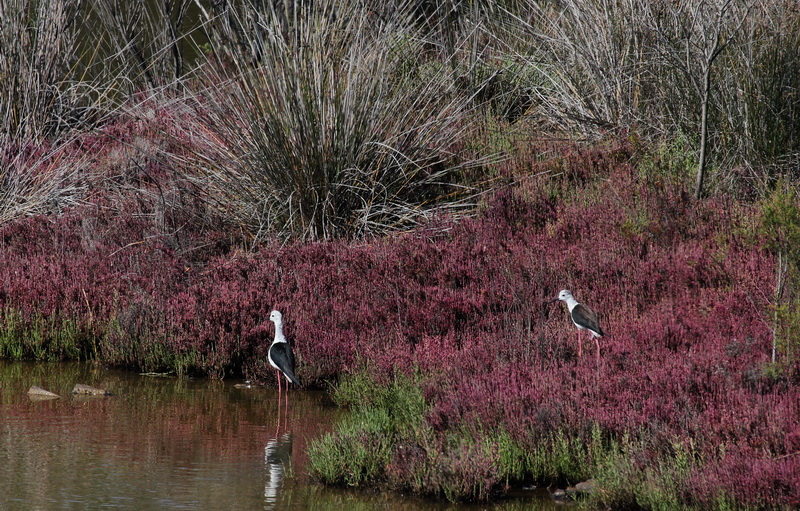 … by their parents: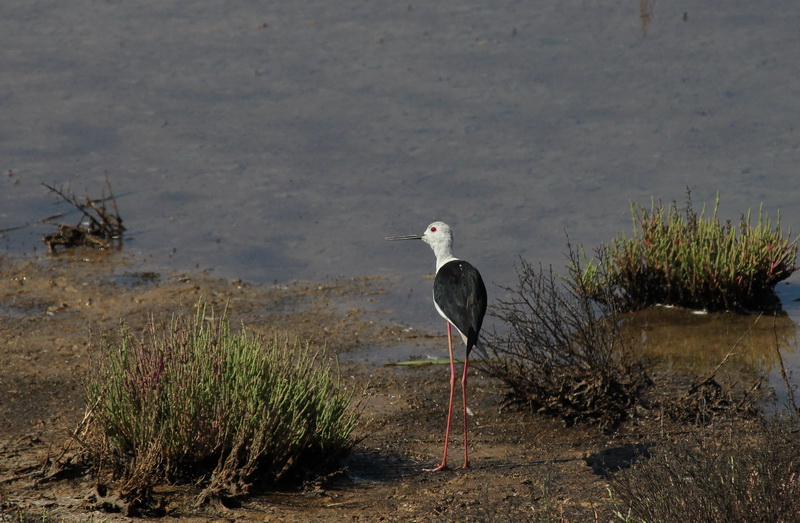 And here the stars of the Rio Viejo: two already big Avocet chicks, who were born at the Guadalhorce: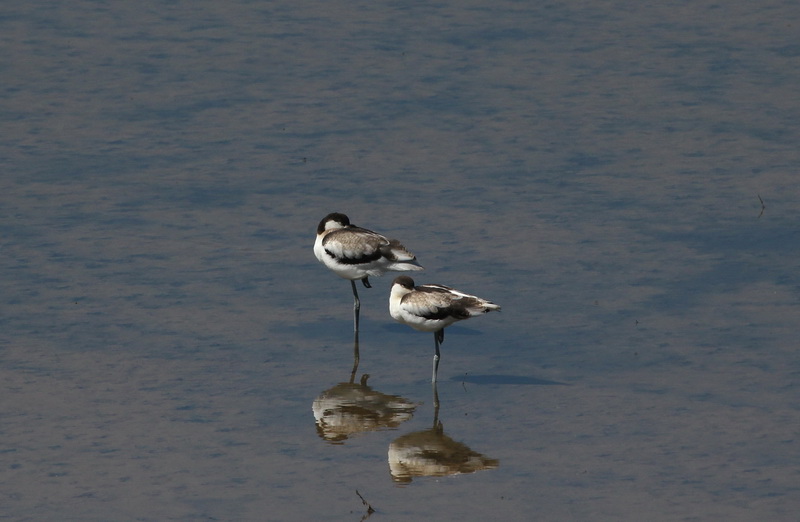 And also the pair at the big lagoon had been breeding successfully and …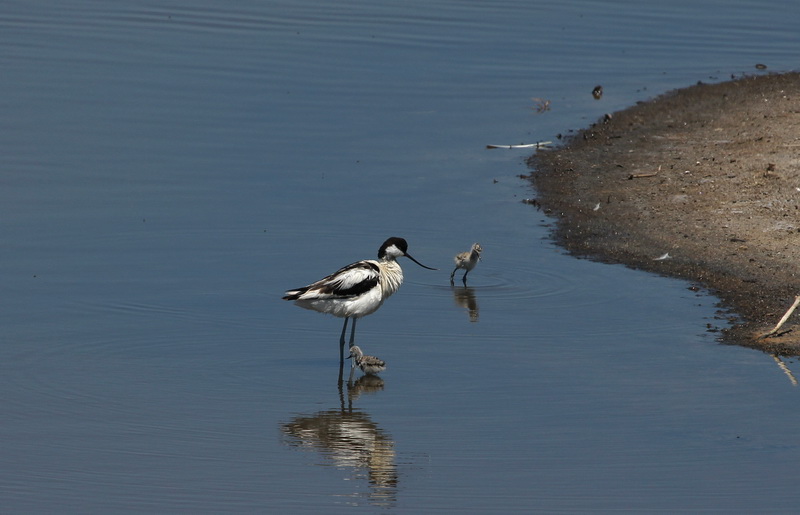 … three only few days old chicks were constantly walking the banks permanently foraging: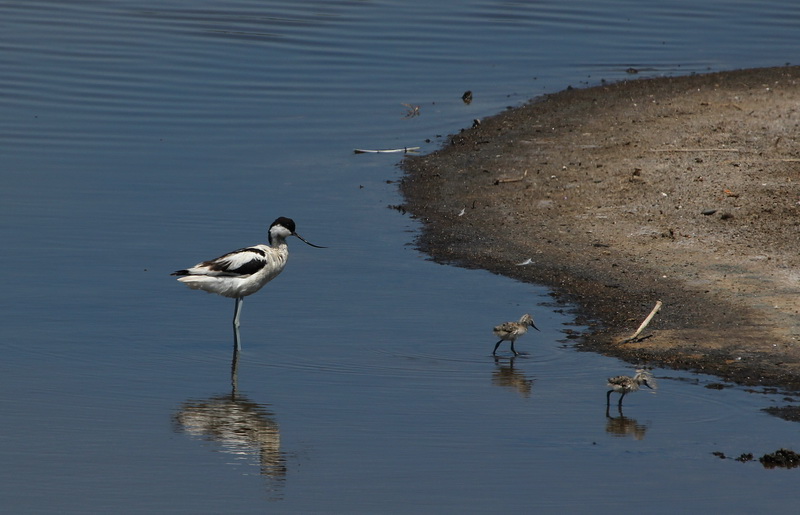 As Mum then showed them how to train their wings the little ones were astonished!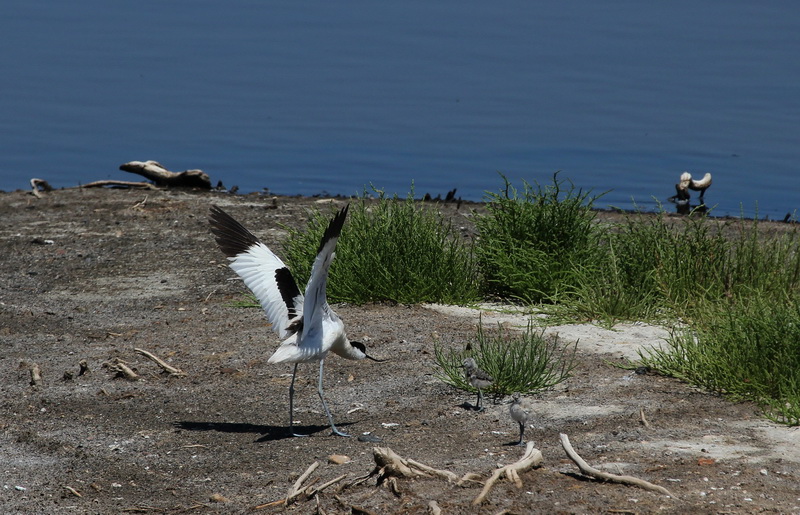 The photo is not really a good one, but shows one of the five Purple Herons, we saw!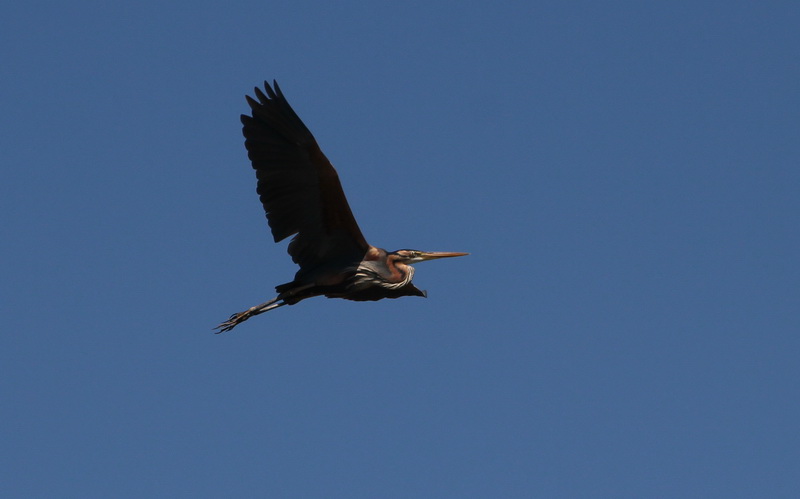 With this, still young Flamingoes you see, how …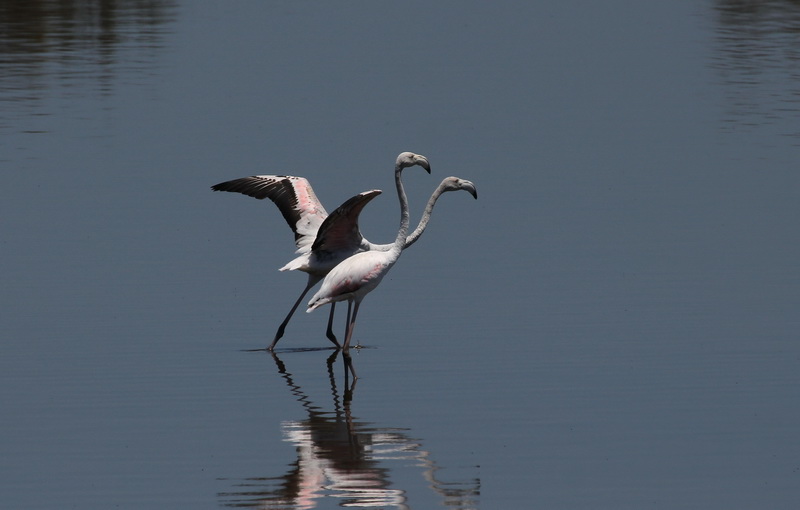 … their wings slowly but steady are changing to pink color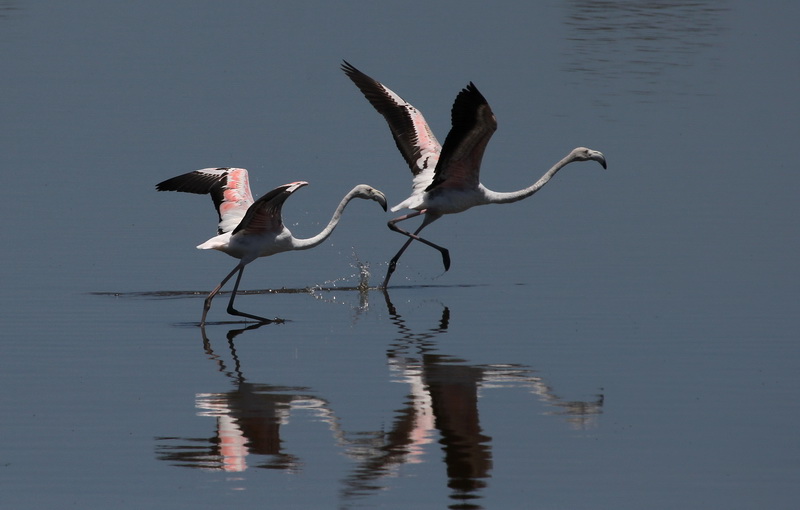 It was a tremendous day at the Guadalhorce-Mouth!

Best regards
Birgit Kremer