Salinen of Bonanza - Slender-billed Gull

September 15 -19 2014
Dear reader!
The Slender-billed Gulls presented us unforgetable moments on this afternoon, because a huge flock was fishing right in front of our noses:
"What is the matter here?" the Grey Heron is asking himself in big shock: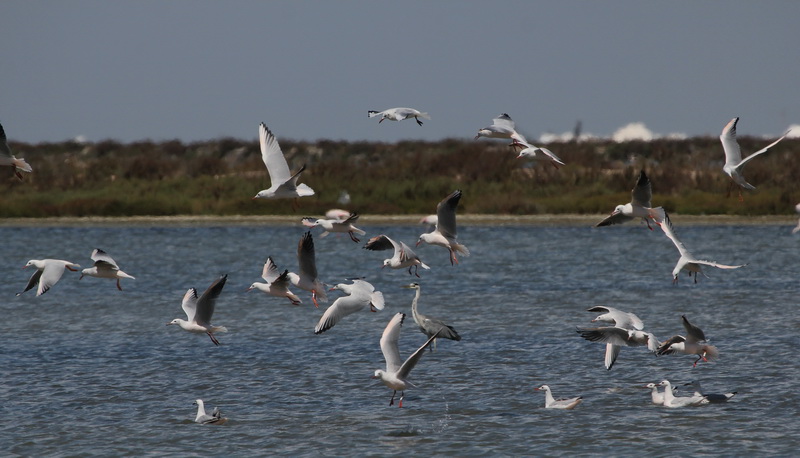 And also the Little Egrets felt very much disturbed by the screaming gang: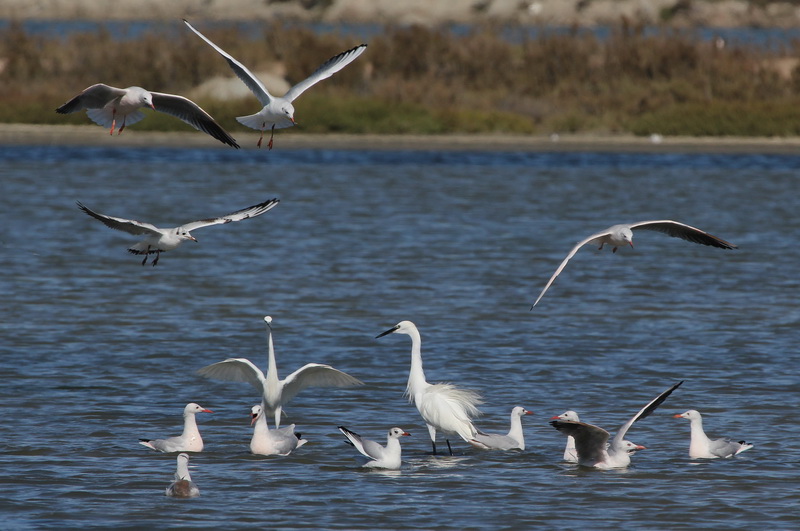 A Yellow-legged Gull was still trying to put the lagoon in order and to dislodge the Slender-billed Gulls. But no success!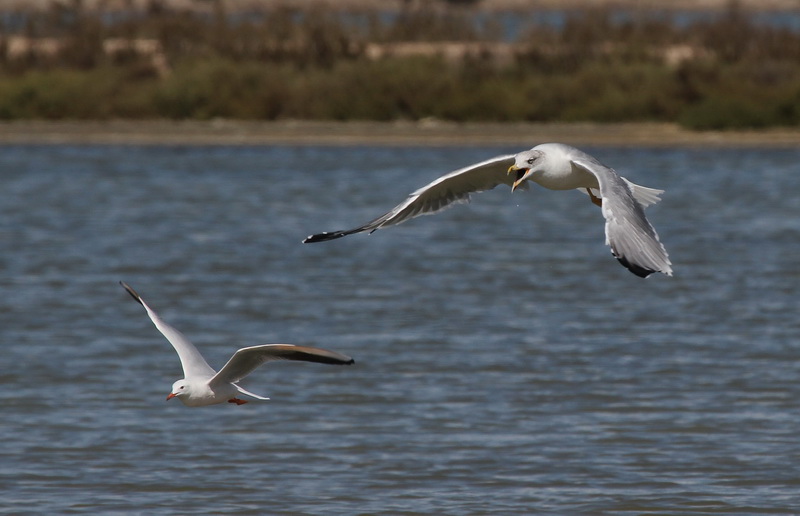 I in contrast was highly excited about, because these elegant Gull are a real feast for the eyes: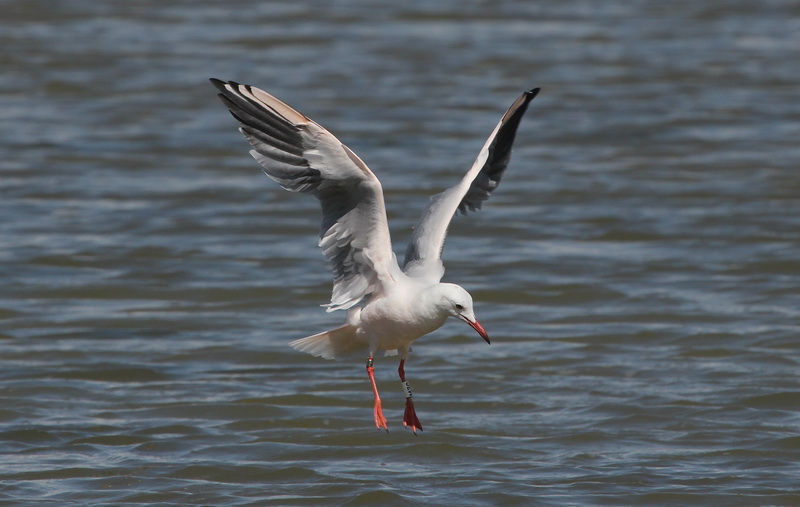 Hunting habits soon were clear: one Gull is fishing and all other want the prey!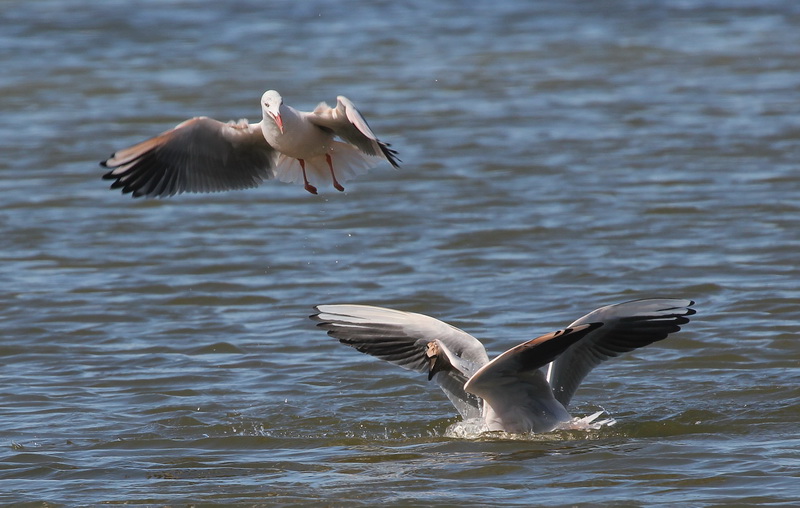 Are those pink and salmon-coloured feathers not beautiful?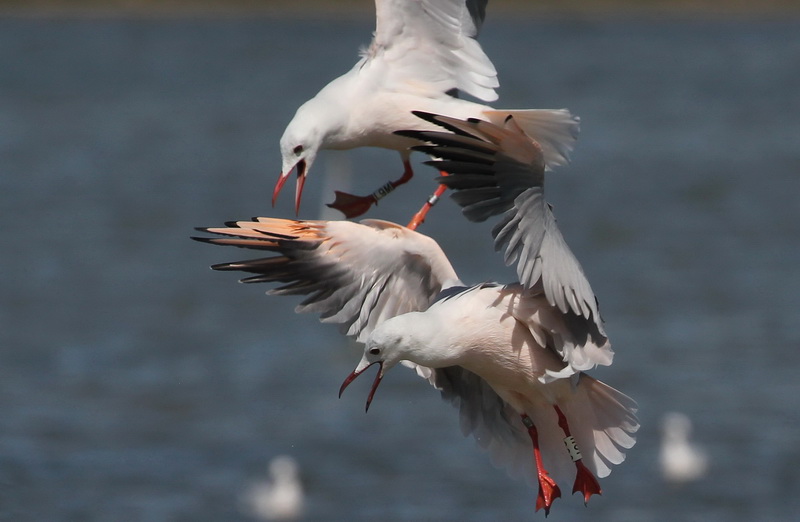 The penetrating calls of the Slender-billed Gulls …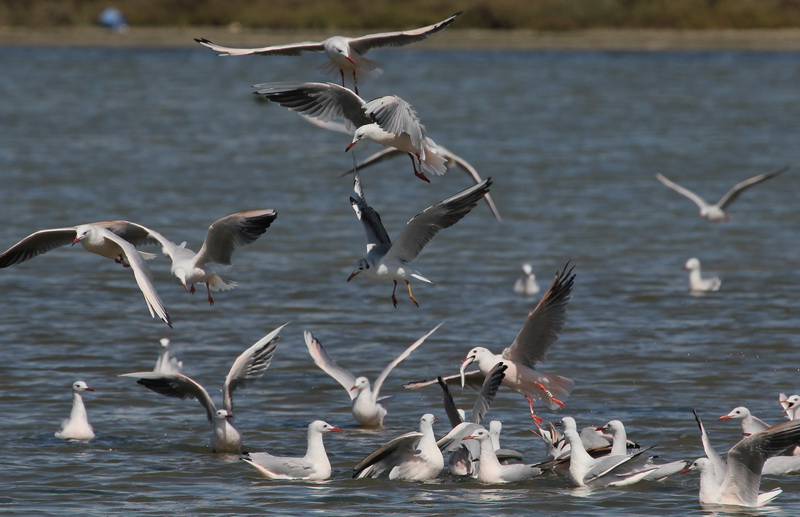 … filled the air of the Salines …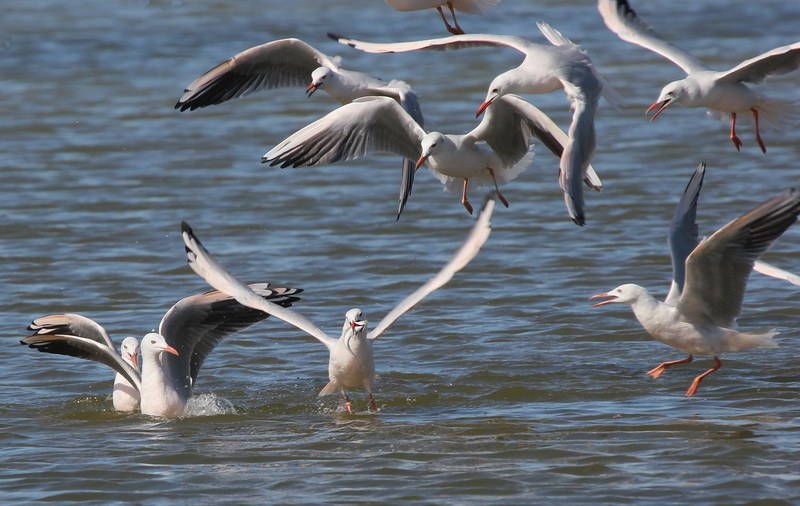 … every time one caught a small fish: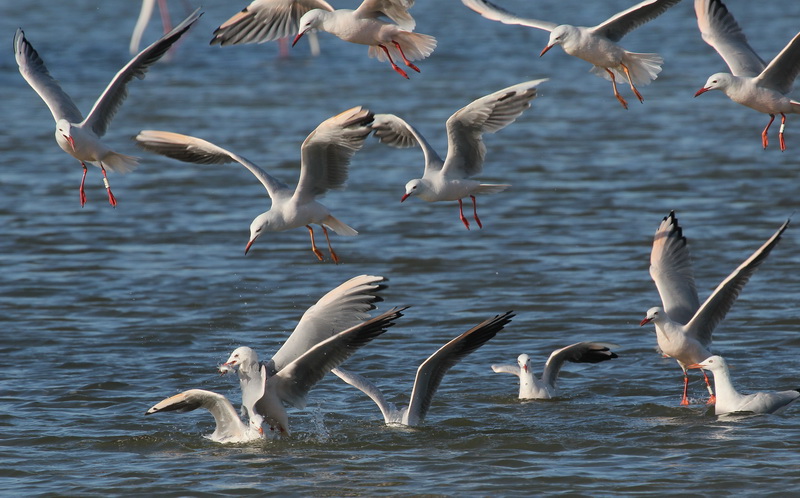 What a bustle!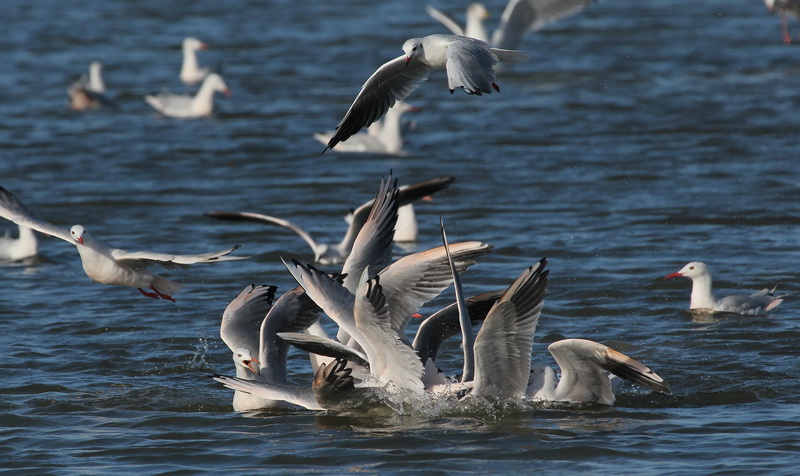 "Where is the fish by the way?"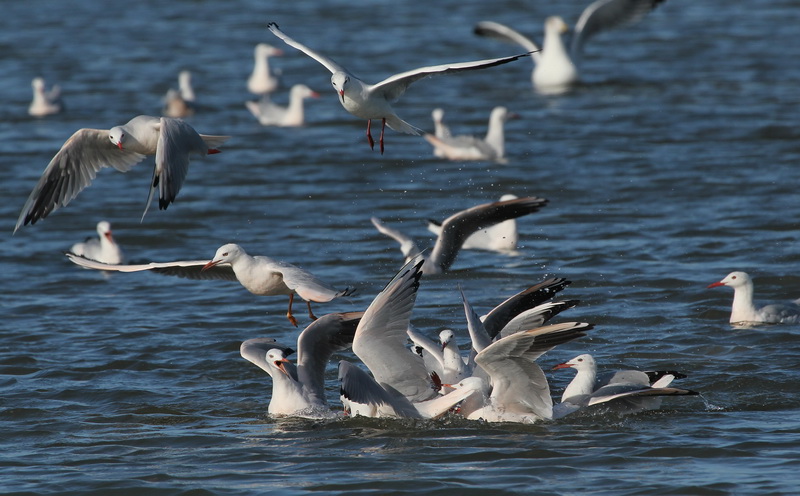 "Ah, finally! This fish we'll get from this lucky fellow!" - the chases were vociferous and vigorous.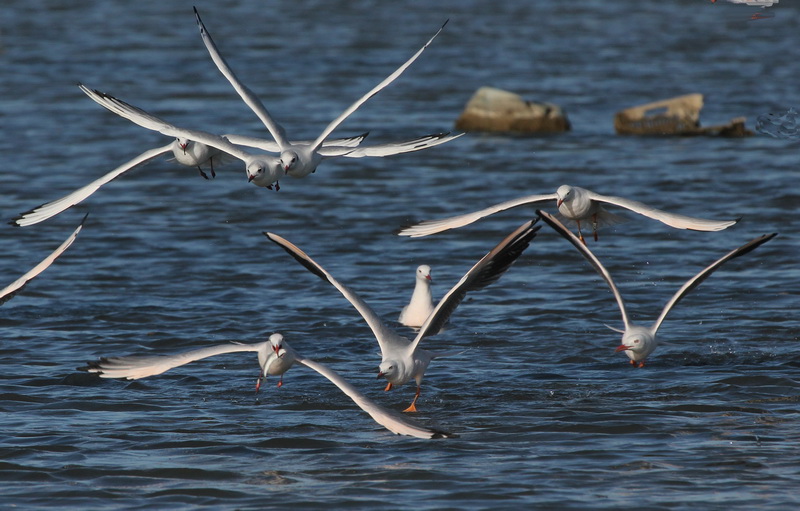 In the next part I shall tell you, what we experienced at the beach of Monijo, because there Oystercatchers and Whimbrels were expecting us.

Best regards
Birgit Kremer