Salines of Bonanza

September 15 19 2014
Dear reader!
We spent four wonderful days at Sanlúcar de Barrameda (Mouth of the Guadalquivirs) and besides of many birds we of course also enjoyed the splendid kitchen there. Altogether a great trip, because also the weather was nice.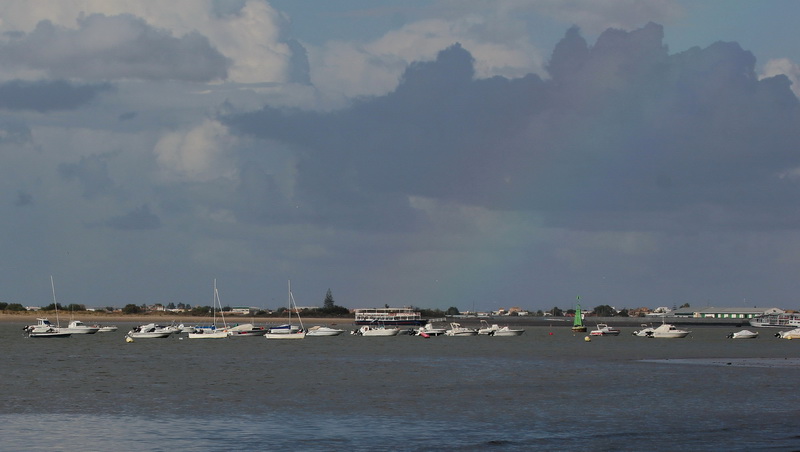 The wonderful thing about the nearby Salines of Bonanza are, besides of the paradisaical peace, the …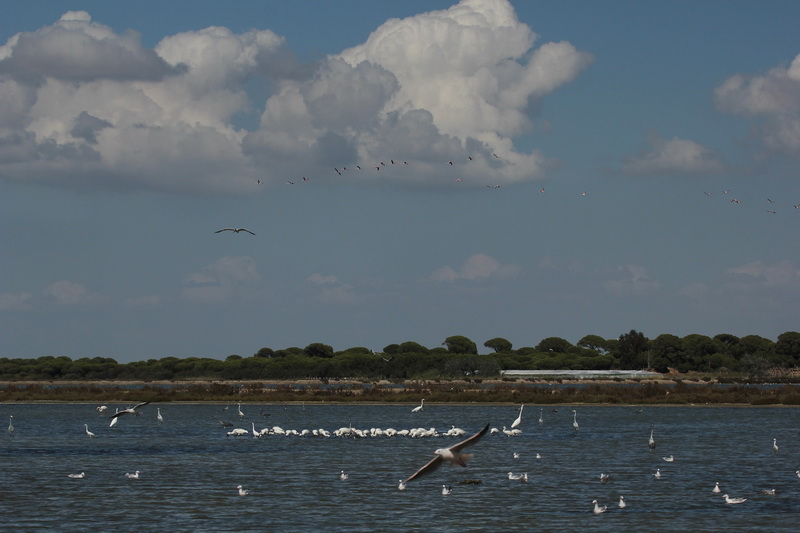 … flocks of birds which can suddenly appear out of nowhere!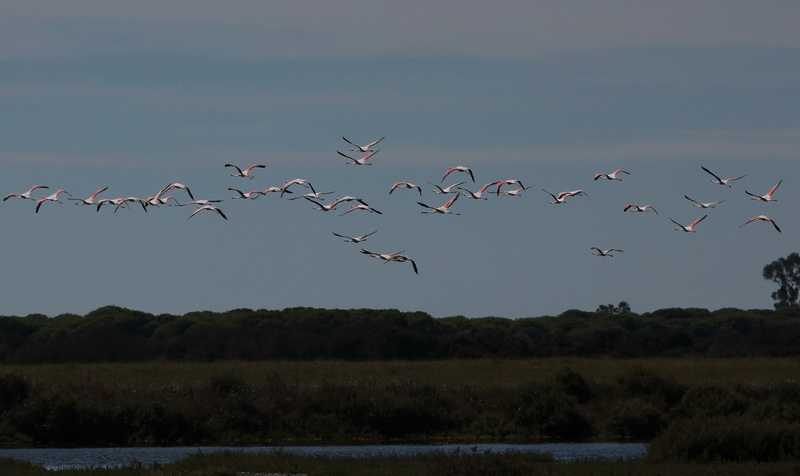 The Greater Flamingos just belong to this landscape: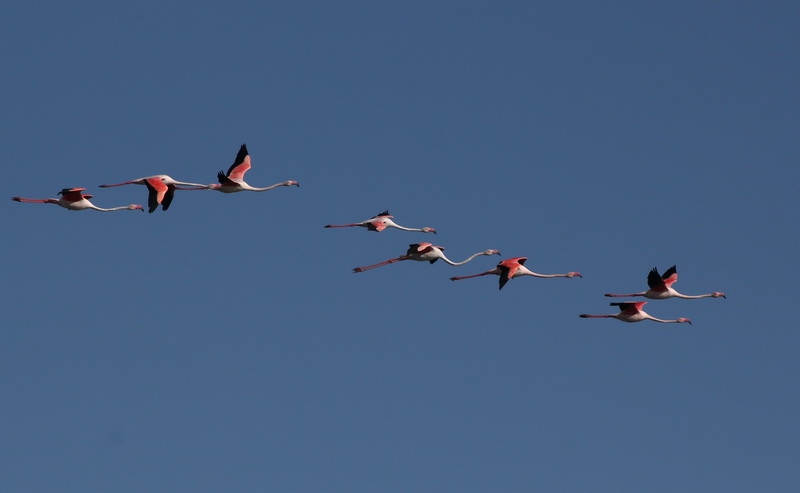 A flock of Shelducks changed their resting place and soon …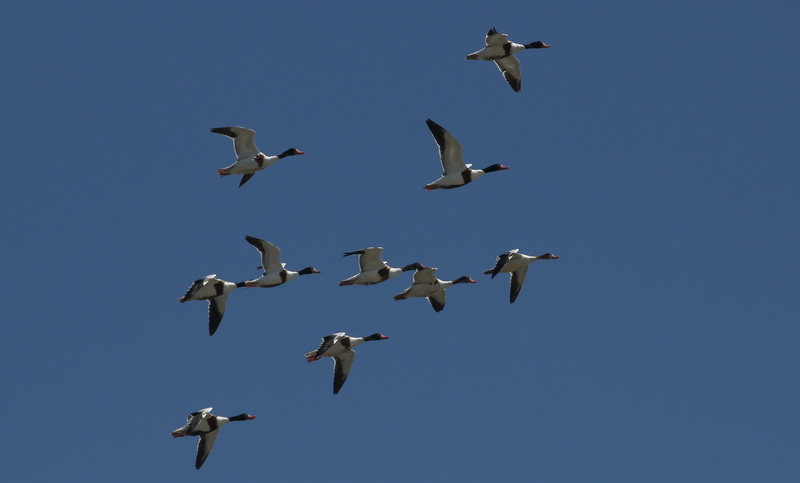 … this nice group of Mallards did follow them: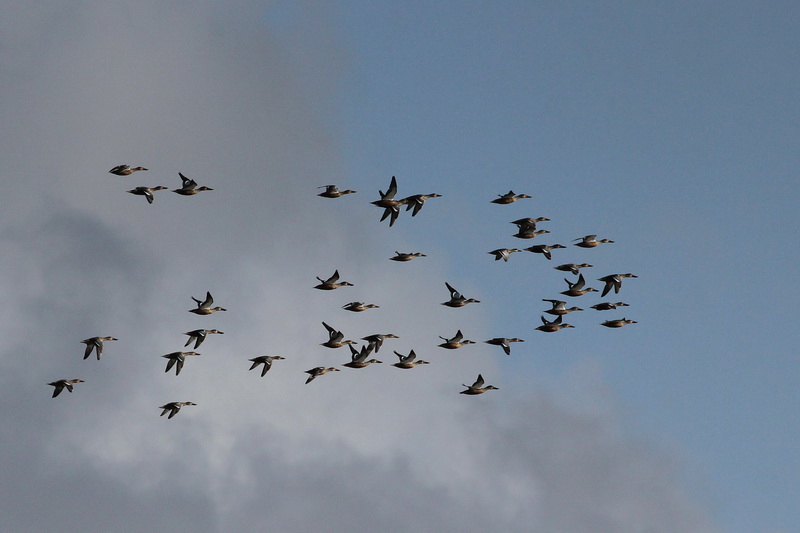 A passing by native fisherman caused also the White Spoonbills first to fly a round: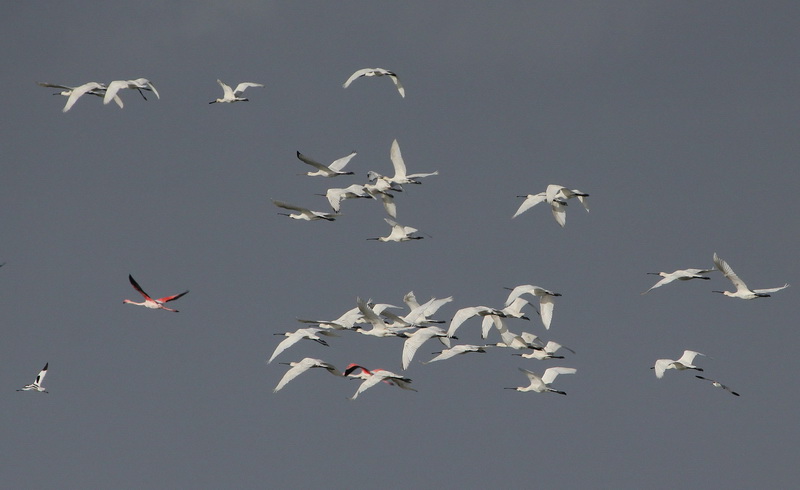 This also waked the Black-tailed Godwits out of their deep sleep, but …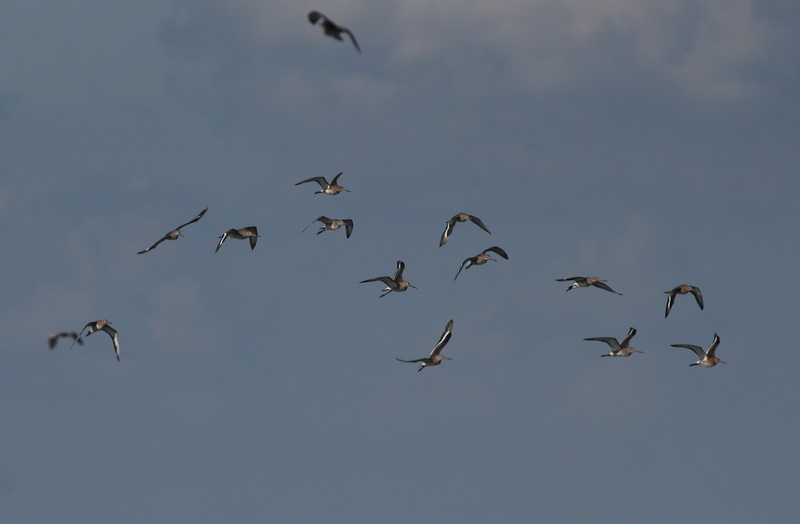 … soon they all landed again …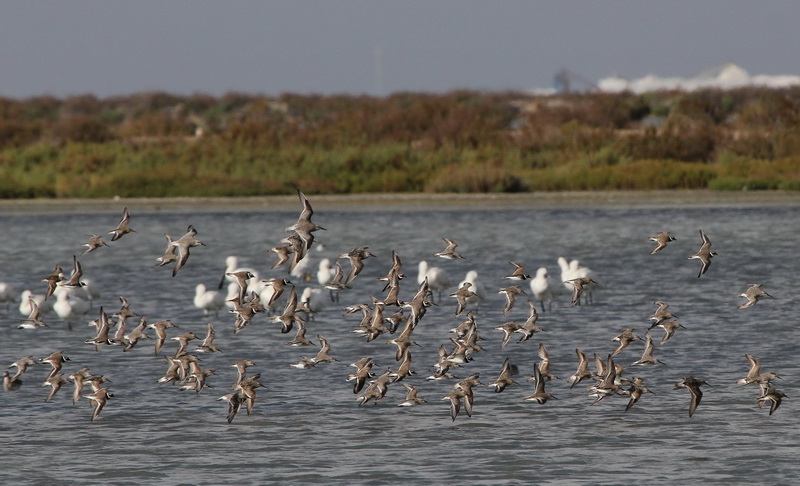 … as well as the Avocets: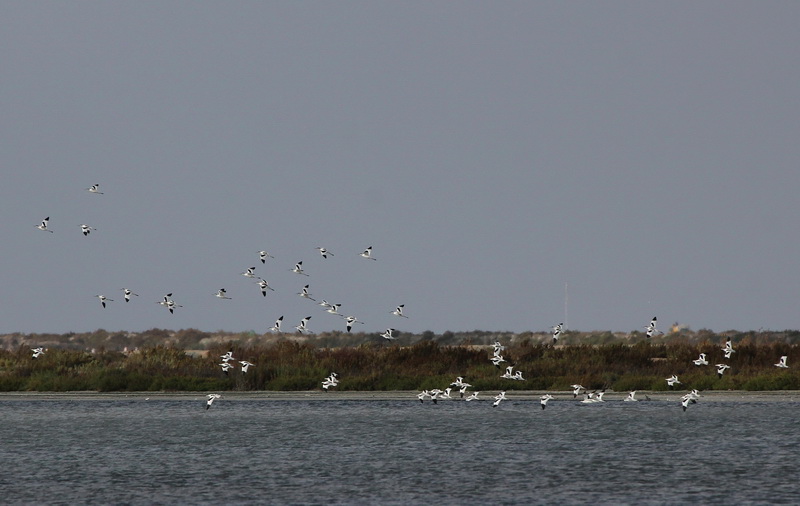 As every year in September huge groups of White Spoonbills stay at the Salines: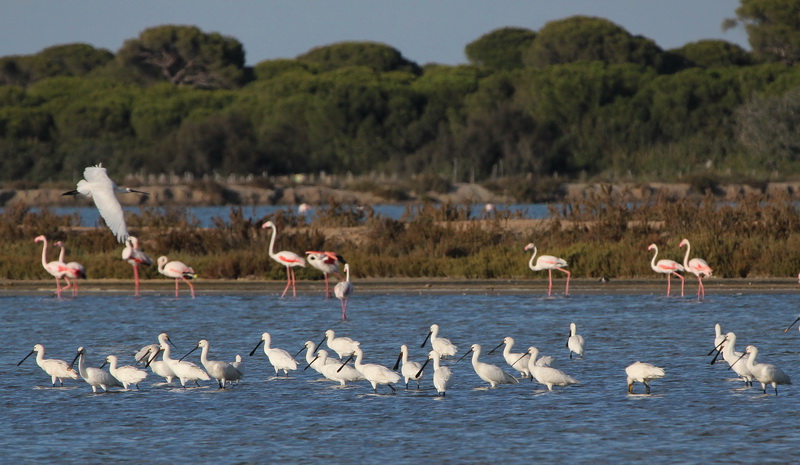 "Well, I am only a Little Stint, but please, wouldn't like to be overseen!"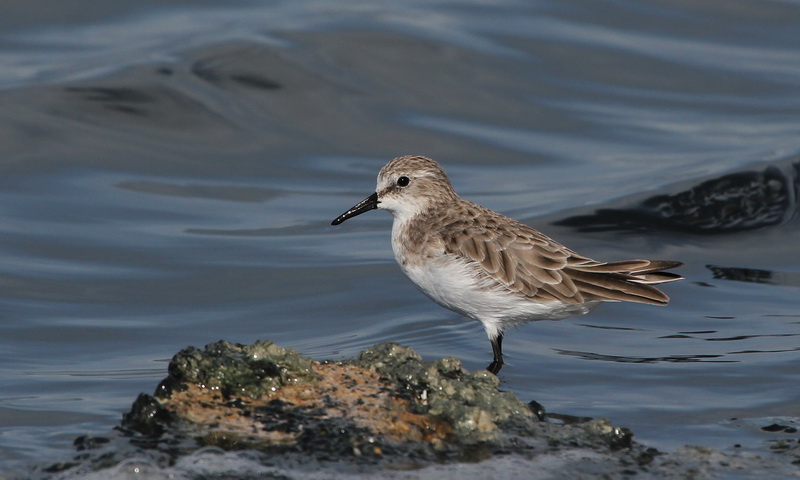 "And I even got a ring!":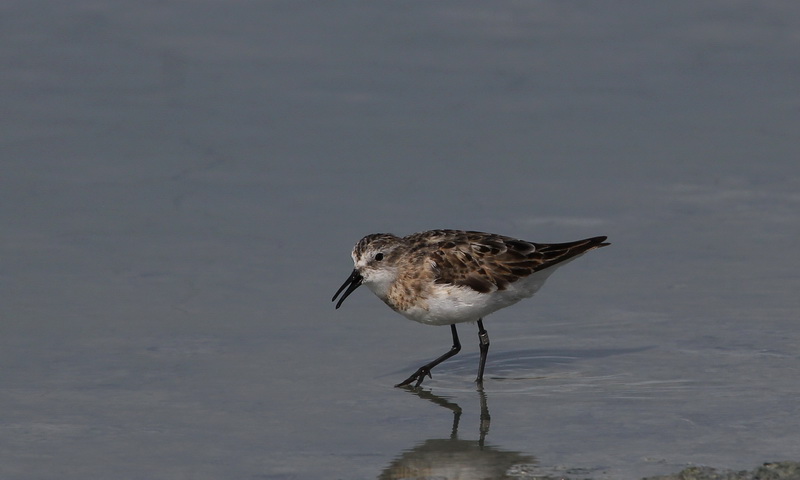 "I neither got a ring nor am I dwarf!" A little bit snot-nosed this Redshank sounded.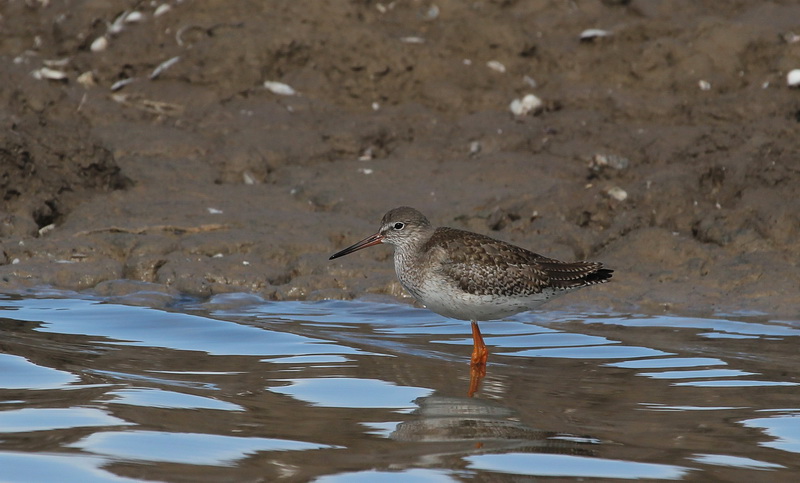 And here a still very small Flamingo, who for sure was born this year: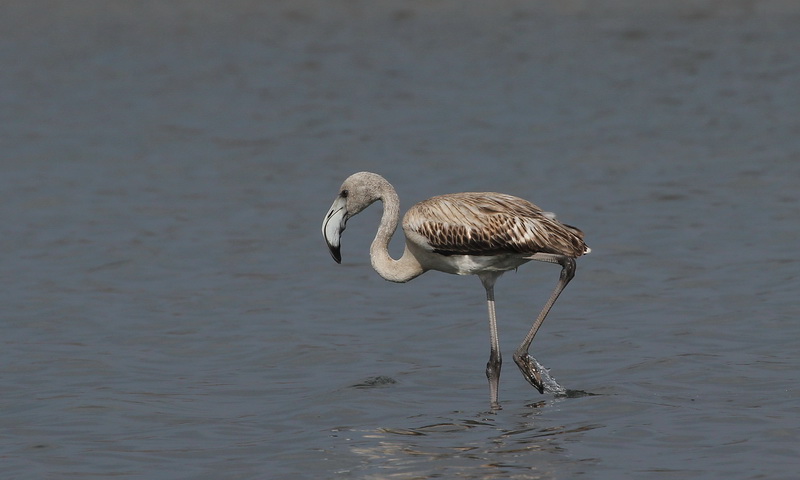 Mother and daughter!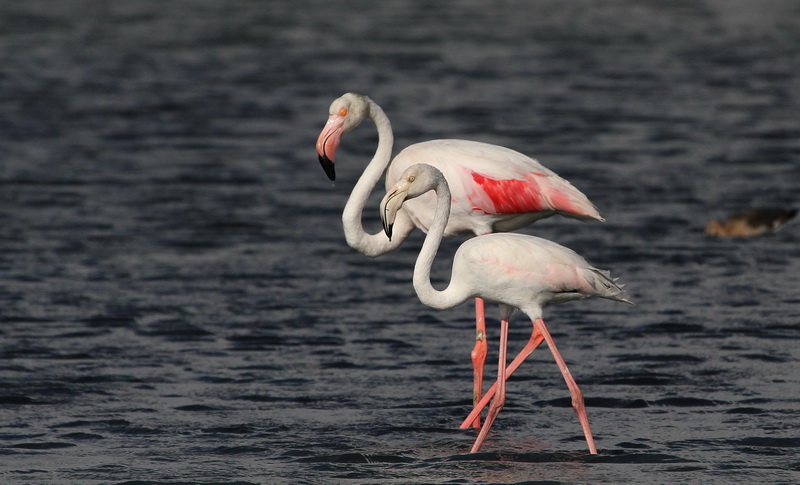 No, those are not Penguins on ice, but Yellow-legged Gulls who are taking a sun-bath in the salt!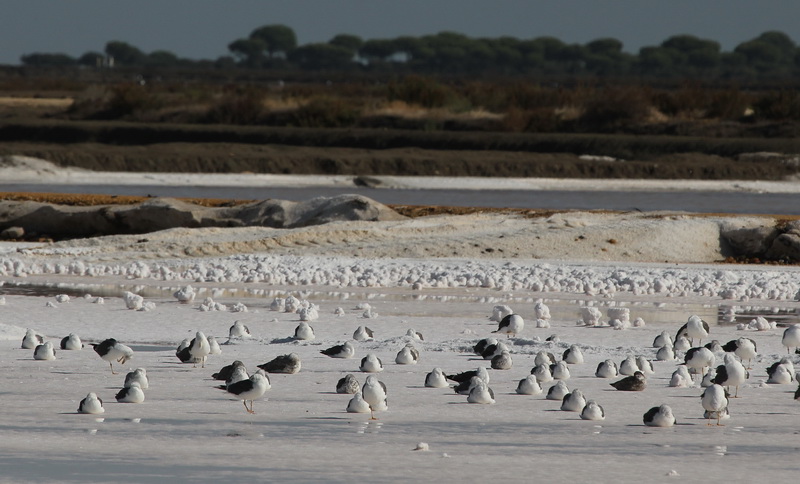 Unfortunately I wasn't able to make photos of the three Osprey who were staying at the other end of the lagoon. But with binoculars we were very much able to observe how they dashed into the water and came up with big fishes between their talons. Impressive!
The Slender-billed Gulls presented unbelievable moments to us. About that I shall tell in the next photo report!
Best regards
Birgit Kremer