Young Purple Heron catches a rat

November 05 2014
Dear reader!
Nearly 4 weeks passed and our young Purple Heron became much more careful and experienced. He didn't stay as close to people, about which I was happy und soothed, But with the telephoto lens I still was able to watch him, how he …
… proud as a peacock caught a rat, after he had stared at least for one hour into the bushes: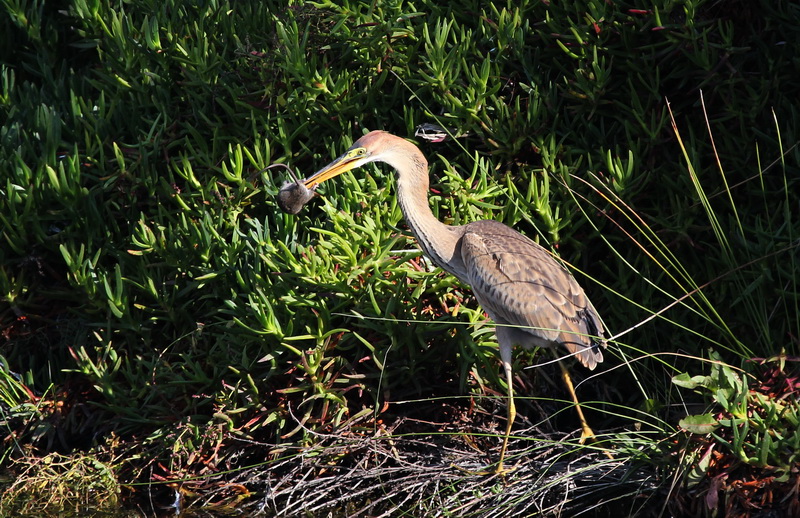 Altogether six times …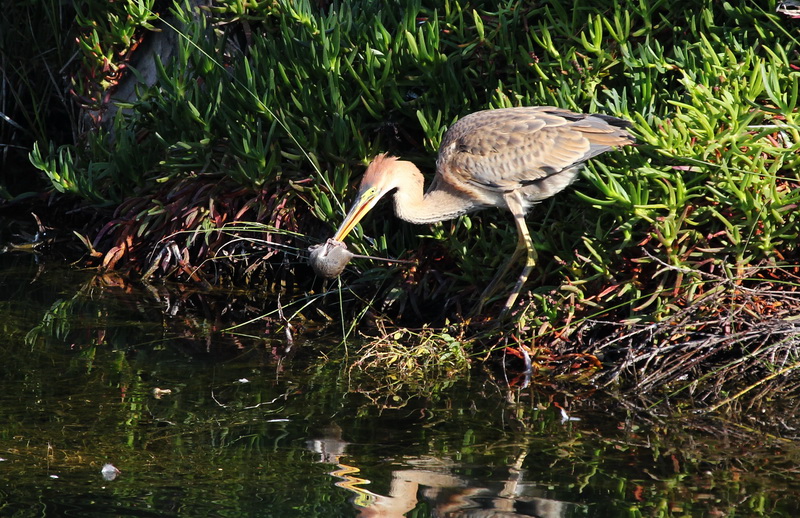 … did he dive the rat under water to …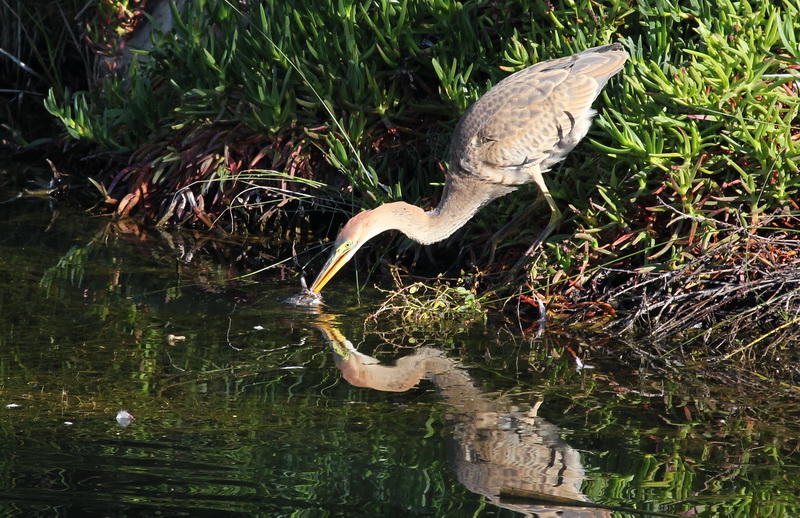 … drown her :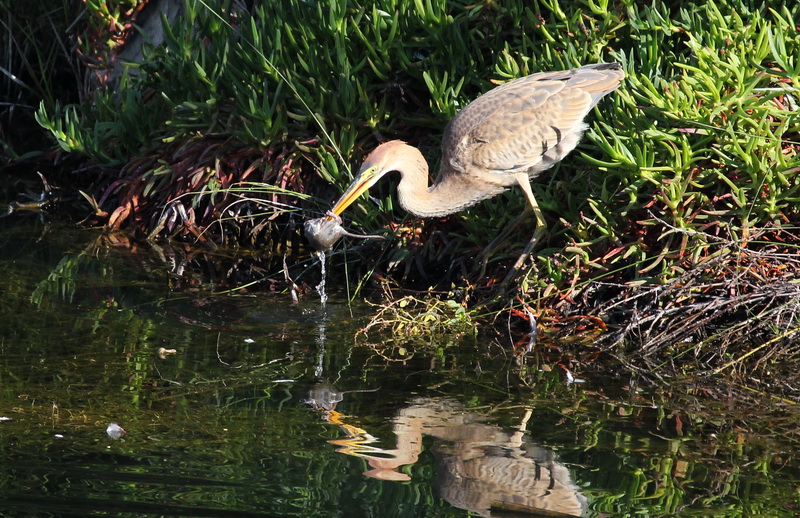 The rat was still struggling and …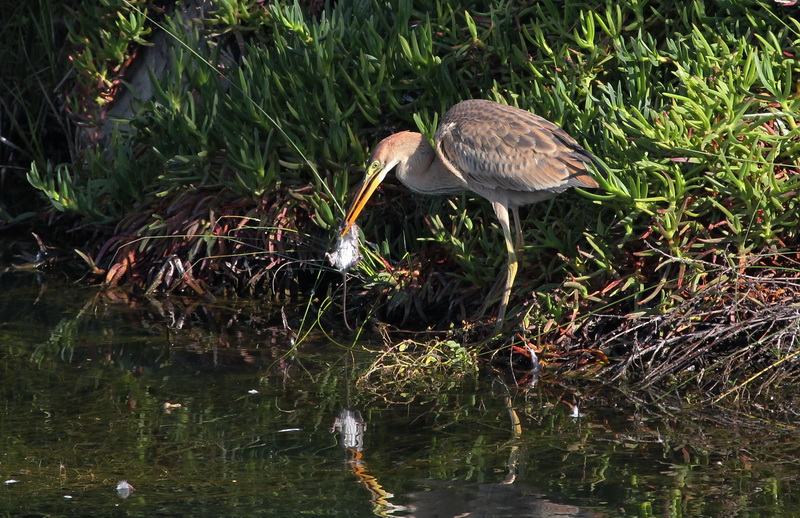 .… the young Purple Herons headplumage …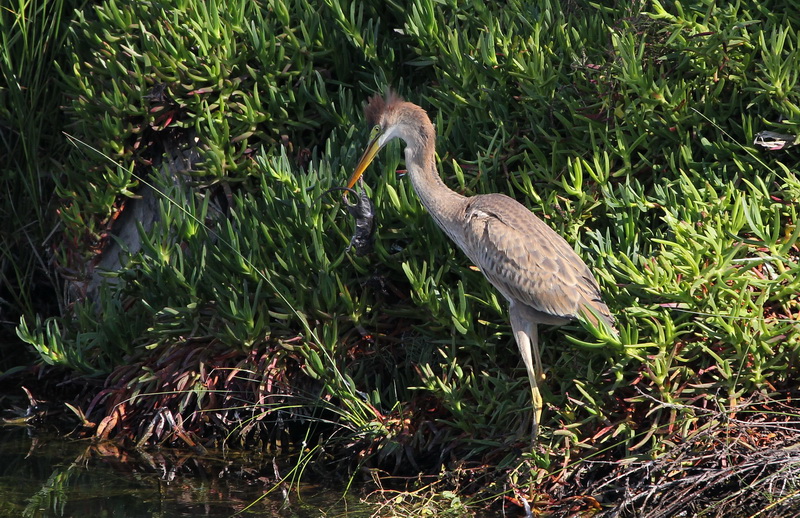 … ruffled up in excitement and tension: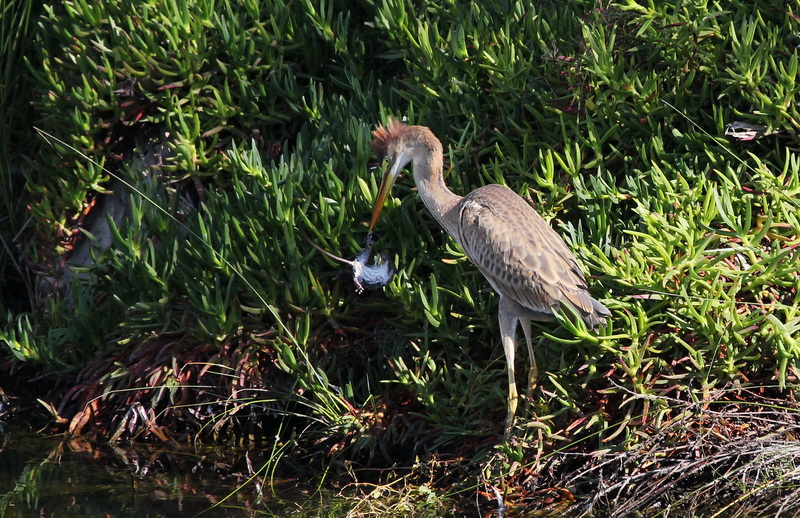 Finally the rat had given up to fight for its life: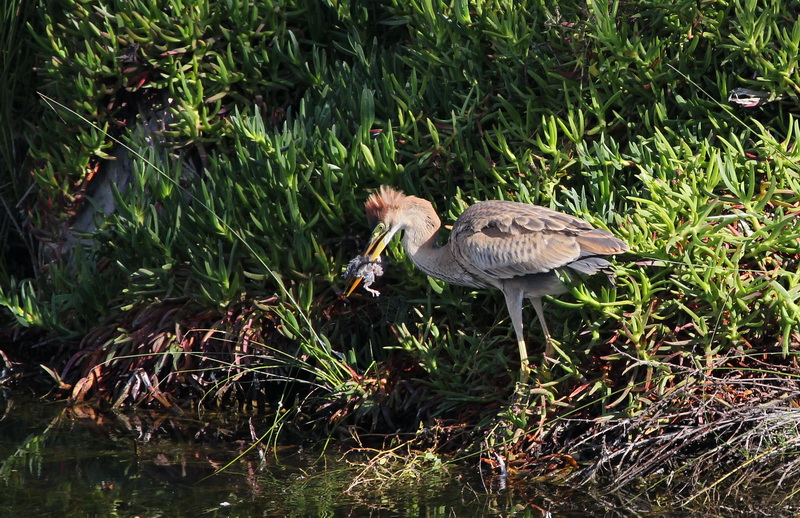 Same as with fishes now it was important to swallow it head first .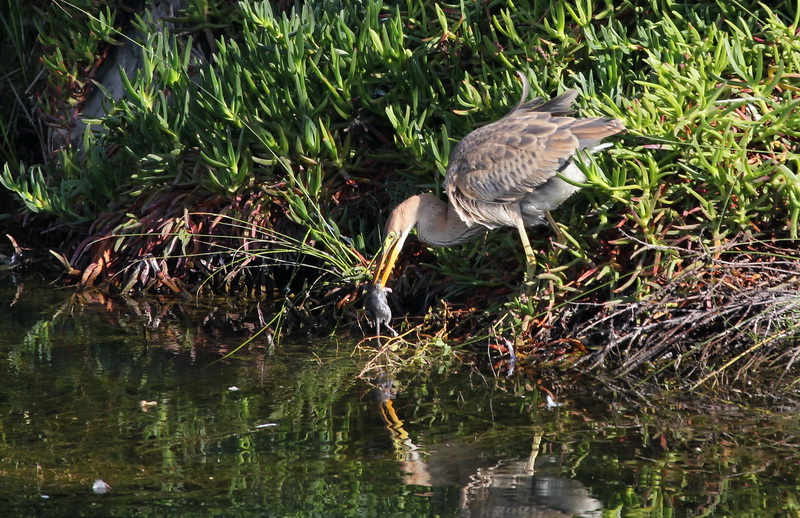 Without knife and fork, without the help of his claws he succeeded performing this masterpiece, to place the prey in his beak the right way: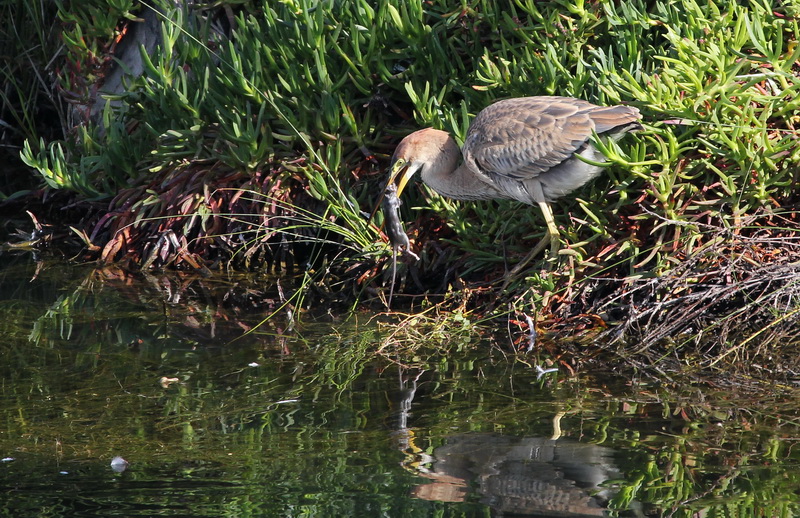 Stiff piece of work, but …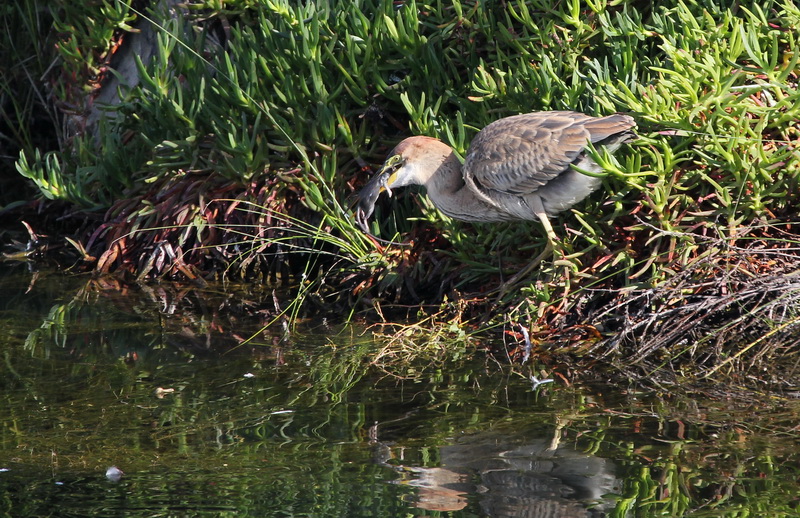 … now he enjoyed his feast!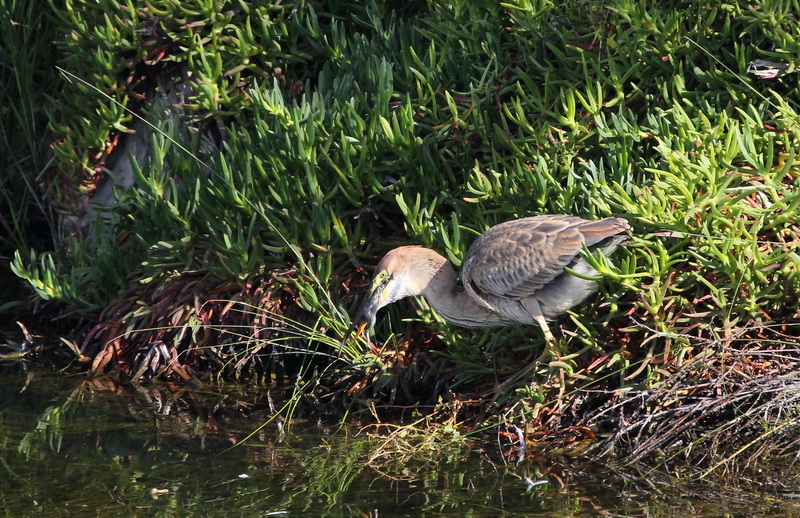 Not really simple to ….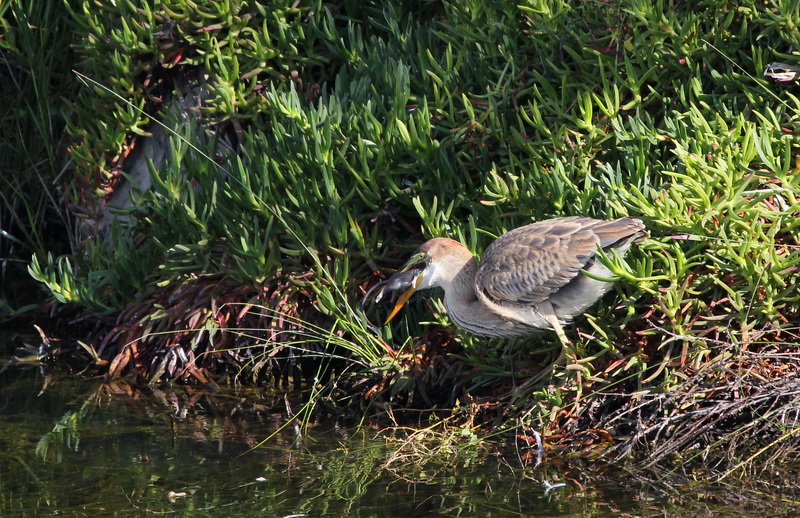 … swallow such a big animal: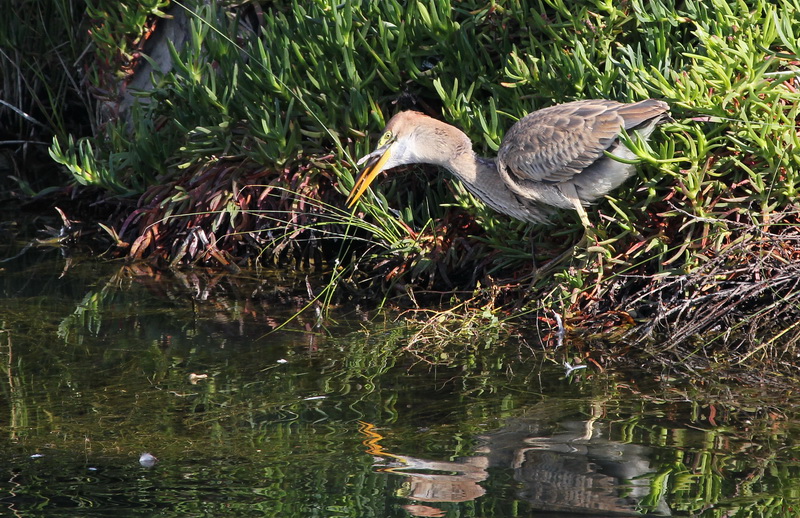 But a little later …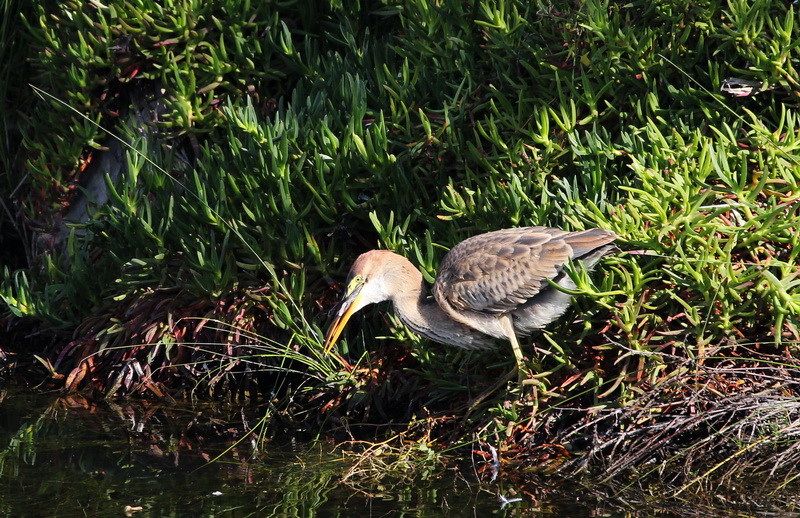 … the unlucky rat was already in his craw and …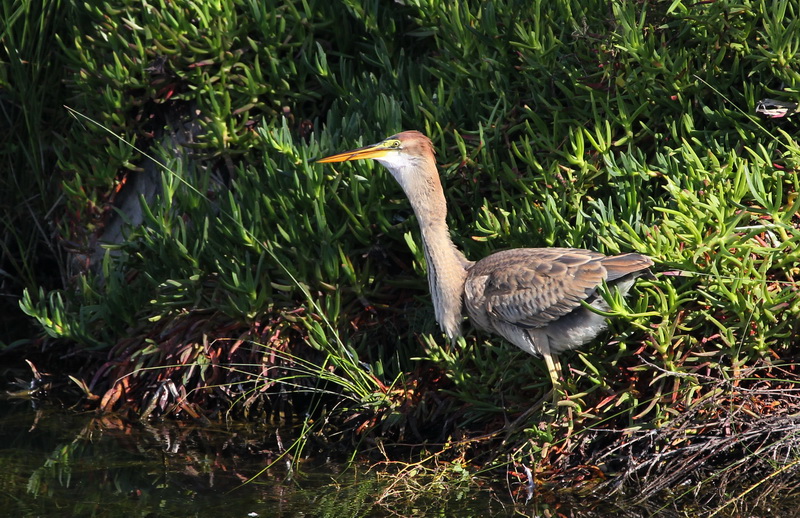 … our young friend started digesting: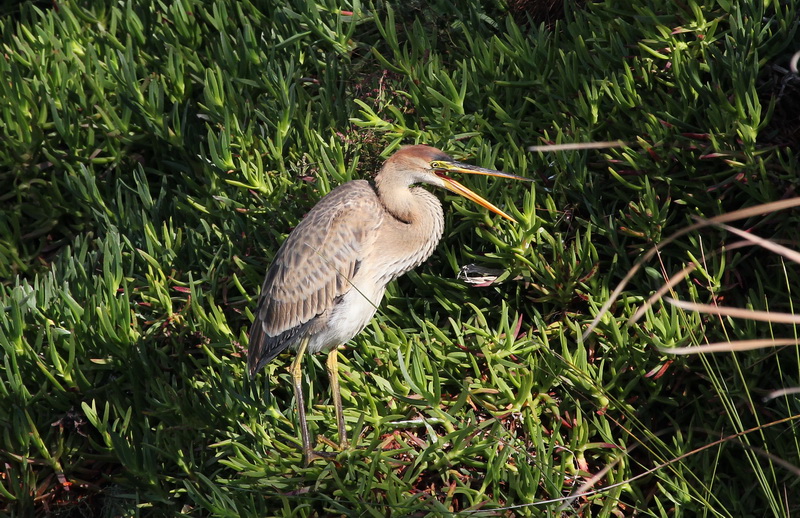 As he started to fly off the Mullets jumped high up in shock, but the young Purple Heron wanted just to fly to the far away bank to hide there. Foraging for this day was not any more necessary!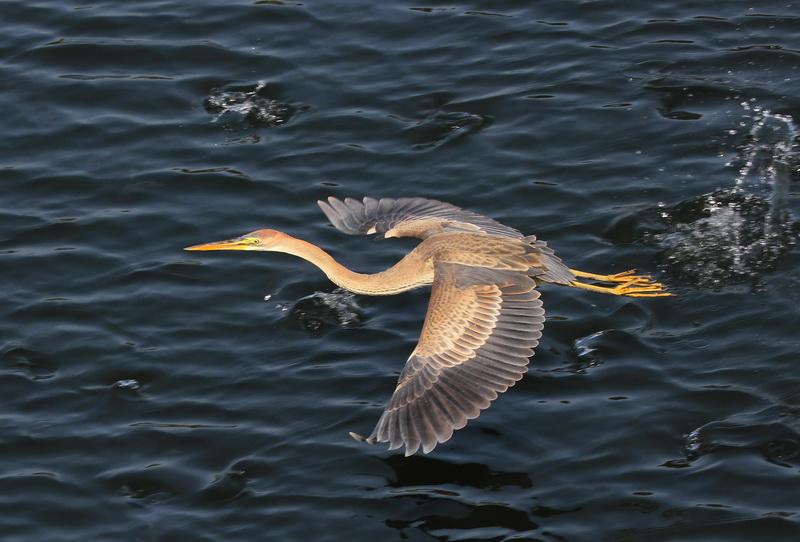 For more than one week I didn't see the young Purple Heron and I think, that he went on his journey south of the Sahara desert. Lots of luck, young feathered friend! Ant THANK YOU that we were allowed to take part in your life

Best regards
Birgit Kremer